After a mini meltdown at the airport this summer when I was leaving for Europe in which I had to toss almost all my skincare, I went all summer this year with an SPF, cleanser, moisturizer and spot treatment. Gone were the deep hydrators, the serums and the makeup removers. I ended up not purchasing any new skincare the whole summer and just enjoyed the simplicity of these 4 products. However, coming back to the US 12 weeks later really wreaked havoc on my skin and I was welcomed home with very visible pores and blackheads, whiteheads and a lot of dehydration. I knew I needed to get some of the products I had previously that helped me through skin phases like this one so I went on a little splurge. Here is my current skin routine (day and night).
While this routine is just under $100 at $98, I'm also going to tell you which products I'm probably not going to repurchase, leaving it closer to $75.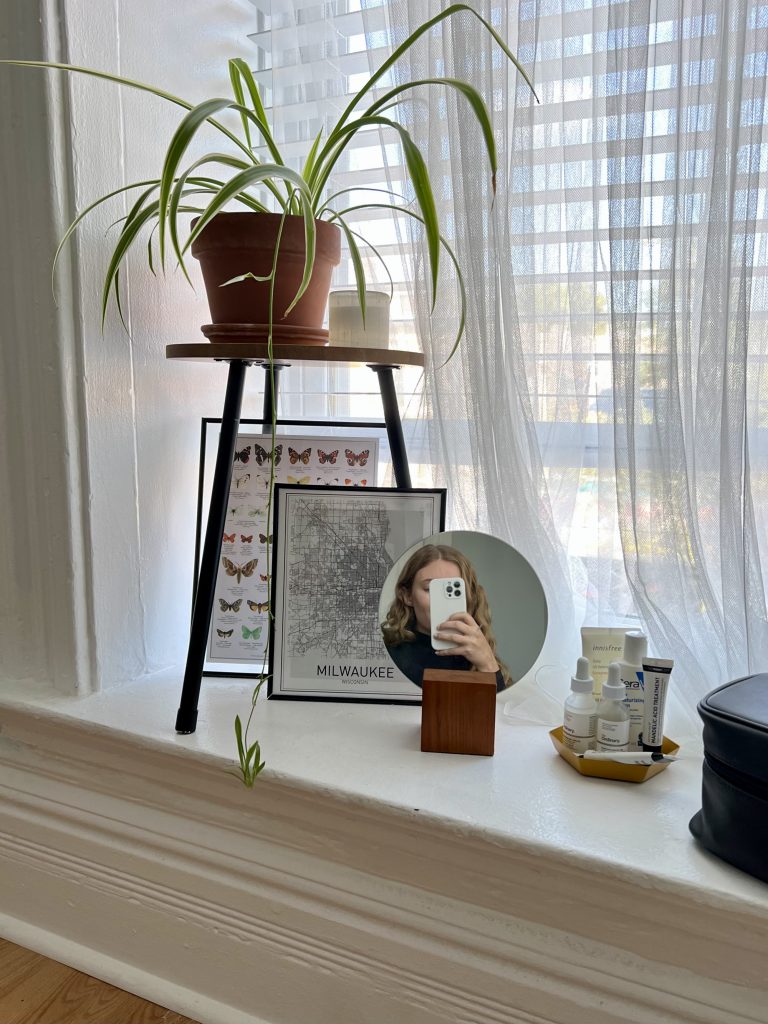 Starting off with a product I don't like! The Inkey List cleansing balm hasn't been one I've enjoyed using since the first time I tried it. Initially, it was so thick I could barely squeeze any product out, then just liquidy oil, and now it alternates between a solid and a liquid every few days. This product never seems to mix together like I wish it would, and it leads to a different level of cleansing every time. Mostly, however, it does a good job of removing makeup so I haven't tossed it and will be finishing it up. TLDR; I take off my makeup.
Next, I wash my face with the CeraVe hydrating cleanser because the foaming one, while it leaves the skin feeling super clean, also strips my already-dehydrated skin. This one is super basic and easy, a constant repurchase.
I don't know if I'll repurchase the PHA toner, it doesn't feel like it does quite enough to really impress me. This one is definitely gentle enough for sensitive skin and does leave my skin feeling softer.
The Inkey List Succinic Acid Spot Treatment is such a favorite. I use this every morning and night on anything I think may turn into a spot in the next day or so, or any spots I already have. Because of this stuff, I never get dry patches around my spots and they only last a day or two. I've always had trouble finding a spot treatment that really works, salicylic acid and benzoyl peroxide just never did the trick for me, so this discovery is major.
The Inkey List Mandelic Acid Treatment is to help face dark spots and acne scars, of which I have plenty. I only use this in the evenings because it can sensitize the skin to sun. I haven't been using it long enough to notice any major differences but I'm excited to see what comes out of it!
The niacinamide is made to reduce excess sebum and minimize pores, both of which I've been in major need of. I feel like I've noticed a difference with this one, with my pores looking a bit less noticeable and my makeup wearing better and looking much less shiny throughout the day. I use this one morning and night.
I use both morning and night and always mix in a healthy amount of the hyaluronic acid into my lotion. This gives it a major boost in hydration and my skin feels much less dry since I've begun doing this. It's a wonderful, hydrating duo for overnight but also wears so perfectly under makeup.
I've purchased many tubes of this over the years and still love it every single time I put it on. It has a lovely light scent, a moisturizer-like feel, and no white cast. Perfect price-point for something I repurchase so often as well!
That's all for my current skin routines, tell me about yours below!