I have recently discovered a lot of affordable beauty products that work like dreams. I love finding affordable beauty because I always feel bad spending a ton of money on makeup and skin care because it's something I'll have to buy again and again if I like it.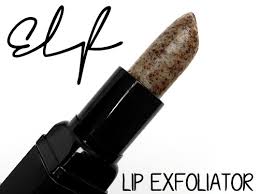 The e.l.f. lip exfoliator is $3 and it is in a lip stick tube so it's easier to use.  It gets rid of all the flakes on your lips and leaves behind a pleasant sugar taste.  It works like a dream without the sugar under your nails like regular lip scrubs in a jar.  This now comes in 3 different flavors for all of you who are a little more adventurous than regular sugar flavor.
The Rimmel Stay Matte powder has been one of my all-time favorite items and I am almost on to my second one.  This powder leaves my skin matte for hours and keep my foundation in place all day long. I also mentioned it in this post about my ride-or-die budget makeup.
Made with ingredients to calm redness, elf Oil Blotting Sheets are 50 for $1, how crazy is that?  They are also full of ingredients to help calm facial redness!  These are good to soak up oil right before your makeup because they have ingredients for your skin.
Image from missnattysbeautydiary.com