Hello lovelies!  These posts about my trip were supposed to go up a lot sooner but my iPhoto is broken and refuses to recognize my iPhone as something to upload pictures from, any tips?  Anyway, here is what I did on day 2 in Toronto!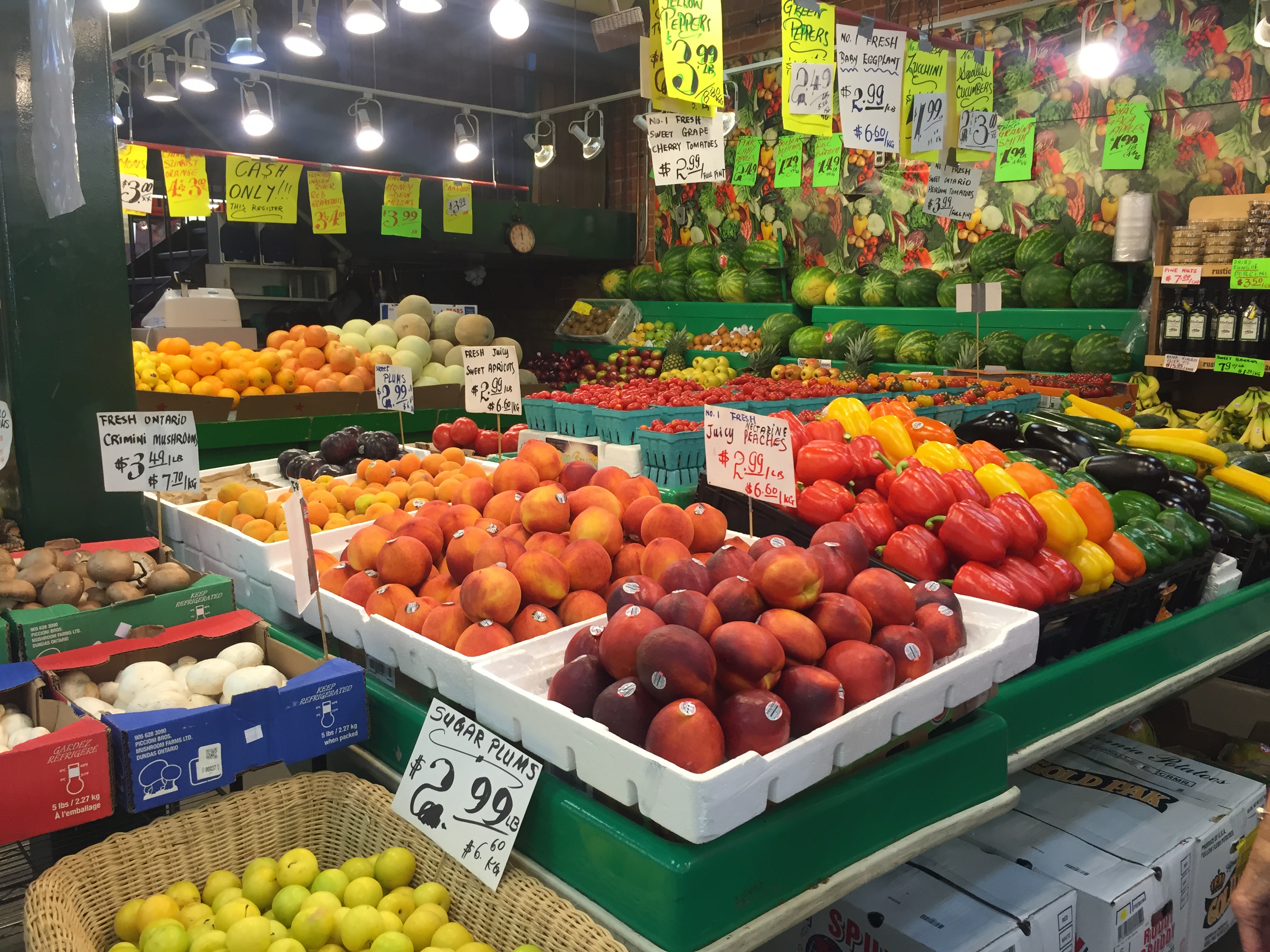 Day 2 we walked over to the St. Lawrence Market which is a mix of restaurants, farmer's markets, and deli counters!  I, of course, got a Canada mug, night shirt, and a tiny CN Tower statue.  Outside there were rummage sales with a ton of vintage items ranging from jewelry to furniture and dishes.  I found this gorgeous jewelry dish from Oscar de la Renta with a beautiful pattern of blues and purples.  Theres little cutouts all around the edges and I absolutely love it.  It will be one of those things I'll remember I got in Toronto for as long as I have it.
Next we went over to see Kinky Boots at the Royal Alexandra Theatre which I LOVED it was just so much fun to watch.  If you have the chance to see that show I highly recommend it because everything was done so well from the casting to the singing and even the writing of the music and script.  Cyndi Lauper wrote the music so you can imagine it was incredibly fun and well written.  After the show we took a cab back to the St. Lawrence Market area for dinner at a place called Saporros which had a lovely patio where we ate.  We went home and watched Cut Throat Kitchen on the food network until we all dozed off.
Today was not nearly as full or as photographed as Day 1 or any of the other days but I really enjoyed Kinky Boots today!
What are your travel plans this year? Let me know!
xoxo