My February Beauty Edit is a 50/50 wishlist and love list from this month,  consisting of long-time favorites and things I've looked at forever!

I have been more into more nourishing and hydrating skincare lately and this seems like one step that might make all the difference in the texture of my skin, it's not too crazy expensive so it might be next on my list!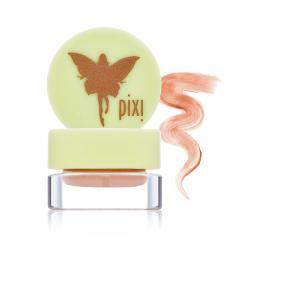 CORRECTION CONCENTRATE – BRIGHTENING PEACH – $12
For some reason my undereyes have been really dark lately so I think it might be time to start using a corrector daily.  This one is so affordable and I want to try more from Pixi this year, so this is a great place to start!

NARS VELVET MATTE SKIN TINT BROAD SPECTRUM SPF 30 – $44
I've used lighter foundations lately and really liking it, this one would be a great addition to my collection to represent the matte foundations!  Also, Nars is one of my favorites for base products, explaining the crazy price tag!

BAREMINERALS COMPLEXION RESCUE TINTED HYDRATING GEL CREAM – $27.50
This sheer foundation is perfect for evening out my skin tone without the heavy feeling of regular foundation.  This feels just like skin and has SPF which is always important!  It is so glowy and beautiful as a base!

FIRST AID BEAUTY MILK OIL CONDITIONING CLEANSER – $26
I truly think that this is the reason my skin recovered from its 4 months of dryness.  By taking my makeup off with such a hydrating and nourishing milk oil, which just sounds kind to skin, I have noticed such smooth skin after I wash my face.  Instead of my cleanser taking off my makeup, I now have that job done by this, my cleanser is cleaning deeper into my real skin.