It's time to wrap up everything I'm super excited about in my Weekly Favorites #6!  These are all favorites I have loved for a while but they got pushed to the back of the drawers or were temporarily replaced, which I found when I got my new drawer organizers and I was cleaning my makeup drawer up a bit.  I realized I rarely used my Too Faced Palette anymore, a longtime favorite of mine.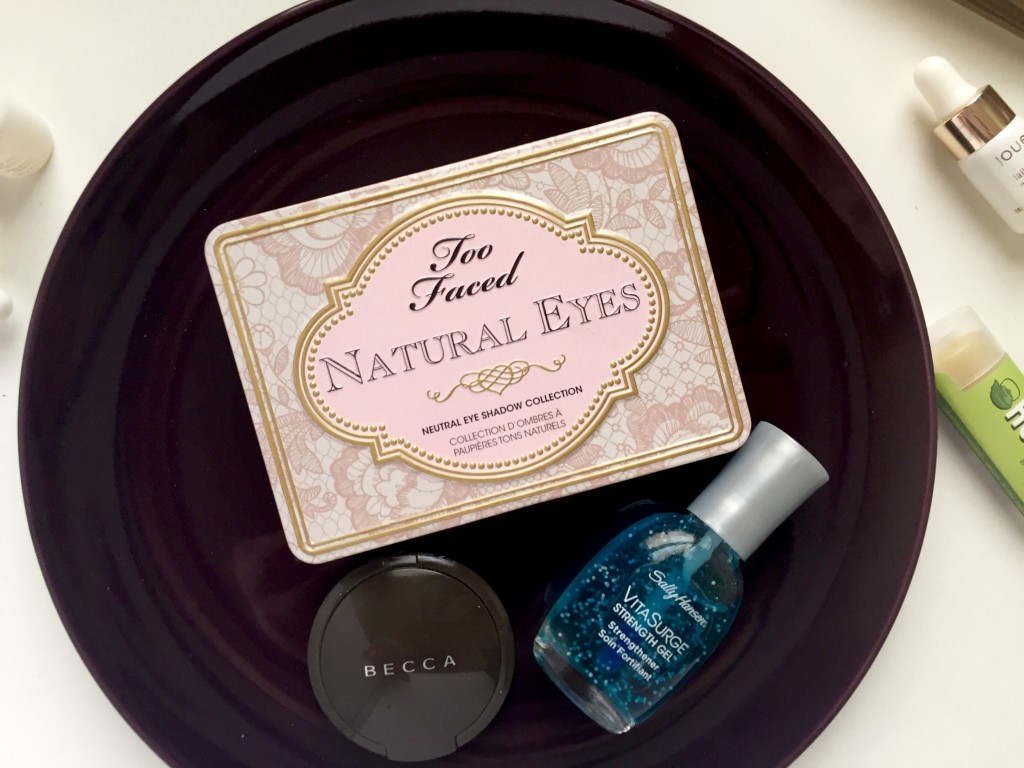 This week I began using my trusty Becca Shimmering Skin Perfector Pressed in Moonstone, the glow is so natural for my skin tone with its pale yellow-toned gold shade and a gentle sweep makes your skin look so healthy!  There's no glitter and it's just a really nice sheen, a product worth the money I'd say!  Also, there's shades for every skin tone!
Next is the Sally Hansen VitaSurge Strengthening Gel.  I use this every night on my nails because after the past few weeks, I'm trying to recover them enough to paint them before Spring Break!  It soaks in so so fast and I can really tell a difference after only a week or two!  If you have just stopped biting your nails, you're trying to grow them out a bit, or you have weak and splitting nails, give this a try!
Lastly, this week I finally started using my Too Faced Natural Eyes Palette.  I kind of put away my lipsticks and eyeshadows for a few weeks in favor of barely there lip balms and foundations but I really enjoy mixing Nudie and Heaven to cancel and redness or veins on my eyelids and Sexpresso is my favorite eyeliner right now!  I'd say this is a perfect natural palette that's super small and has amazing colors for everyday or slightly more jazzy nights out.  WIN.