I bought so many amazing beauty products while I was in Europe last week, this is so hard to choose what I'm loving the most. I've chosen three of my absolute tops from Bourjois, Caudelie and Zoeva for my Weekly Favorites 9.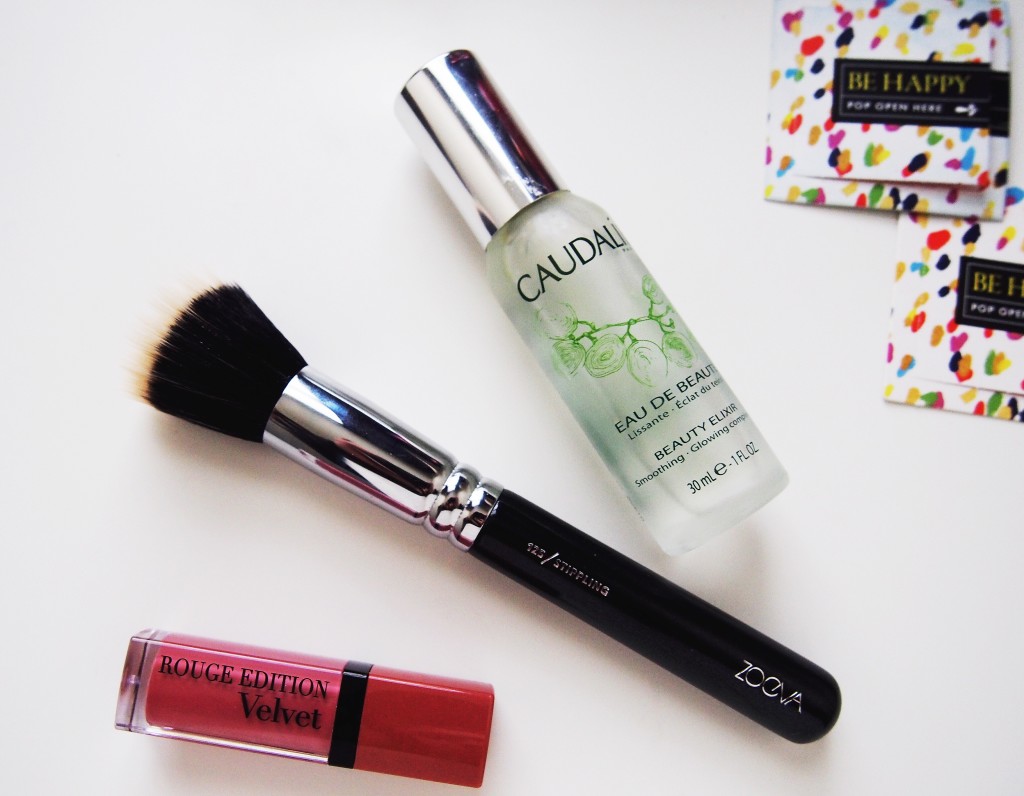 I stopped in a MonoPrix in Paris and they had a huge Bourjois display, which is a dream now that I've been hearing Anna rave about the Velvet Matte Liquid Lipsticks for so long. I picked up the shade Nude-ist which is a beautiful pinky nude.  When you first apply this it feels a bit like a NYX cream lip stain but slowly dries down to a beautiful finish of satin-y matte that isn't too drying.
Caudelie also had a lot in stock at the MonoPrix but I went to Galeries La Fayette in Paris and went to the Caudelie counter to pick up the mini Beauty Elixir.  Although it does feel super minty when you spray it on, I got used to it and my foundation looks really nice after I use this (before my moisturizer).
Lastly is the Zoeva Stippling Powder/Foundation brush number #125 which I got at a Douglas in Germany.  I have always wanted to get Zoeva brushes because Zoella raves about them so much and I was thrilled to see a stand of them.  Although I love new eye and highlight brushes, I knew I would appreciate the foundation the most… especially since I ended up getting 4 or 5 foundations on this trip.