Summer is the time for a simplified makeup routine that lasts through the day.  A capsule wardrobe is a collection of a few staple pieces that always work, no matter what.  My Summer beauty capsule is no different.  This keeps my mornings simple and my makeup easy.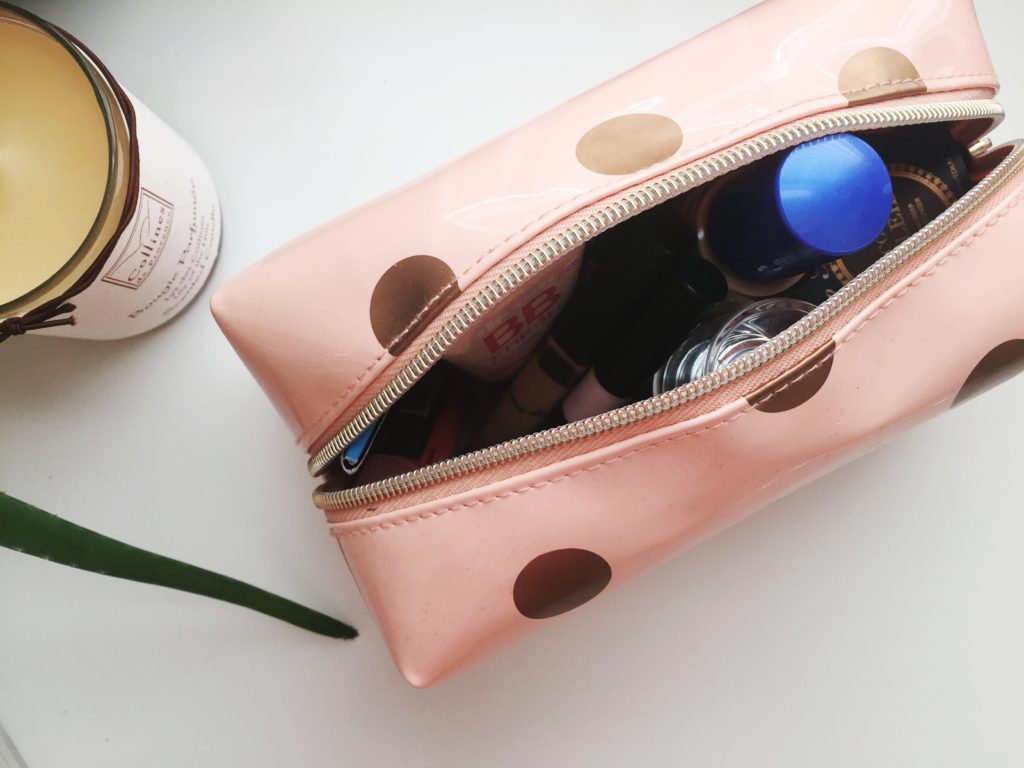 I love having a beauty capsule that fits into my go-to makeup bag so I can easily throw it in my suitcase.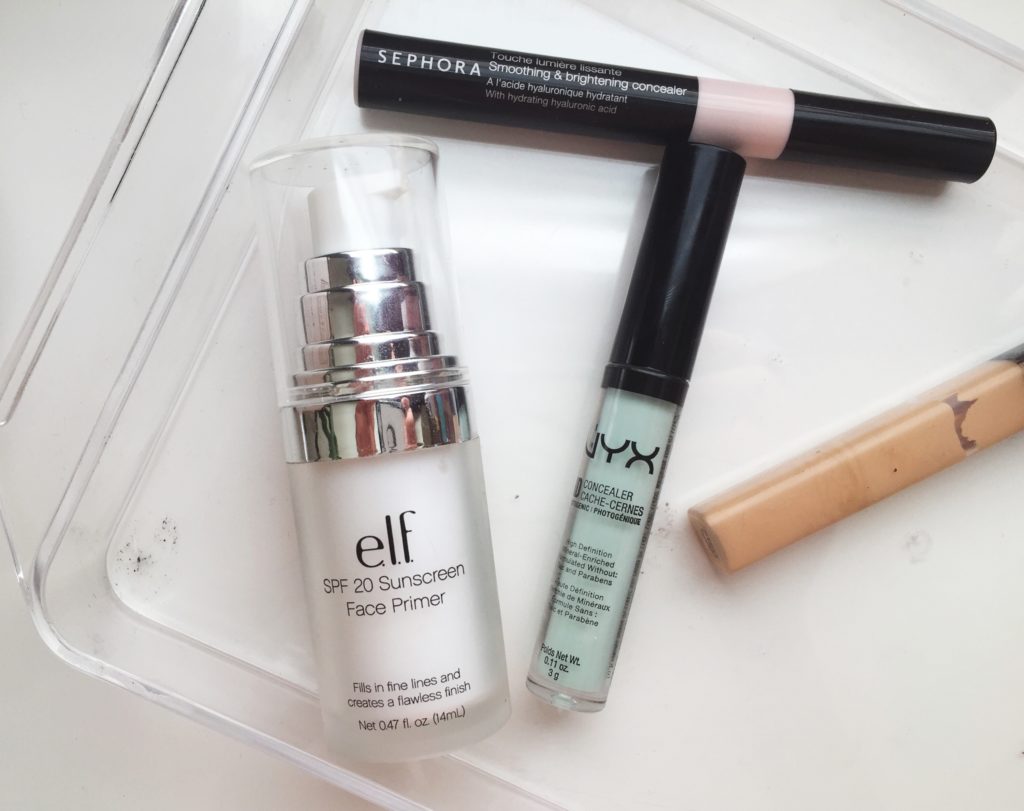 I like using an SPF primer and although I don't love using this one from elf, I like having a layer of SPF to avoid sunburn.  And as for color correcting, I use the NYX HD Concealer in green to conceal redness.  I also use a pink toned corrector for under my eyes from Sephora.  As a regular concealer I use Maybelline FitMe.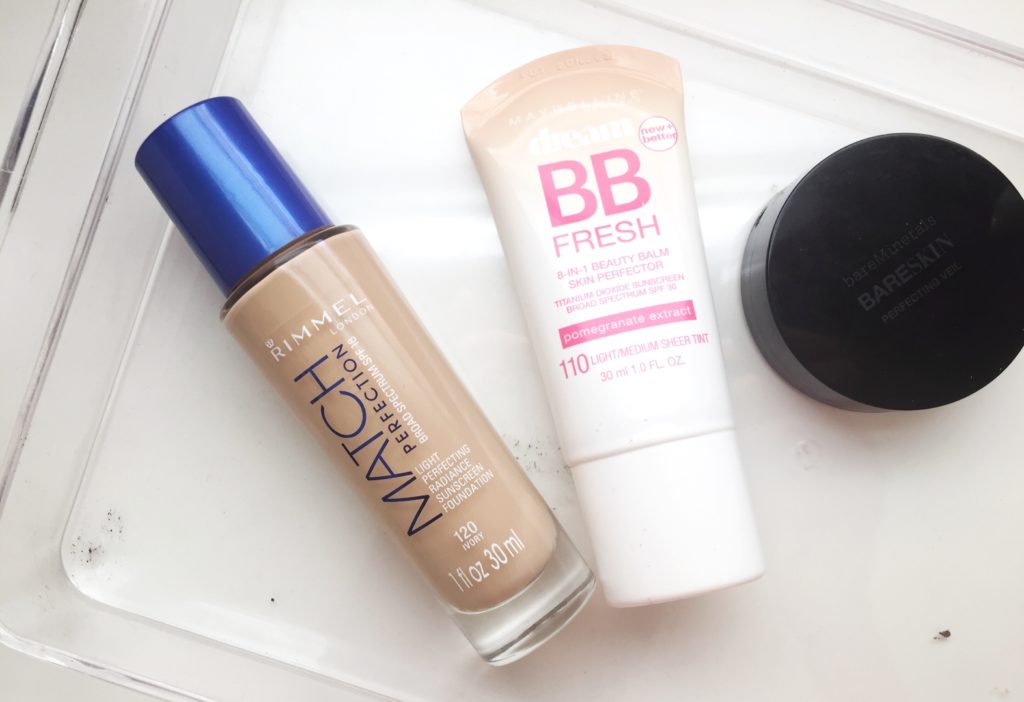 For foundations I usually use Match Perfection for more formal occasions.  And I use Maybelline BB Fresh for every day because of the SPF and how easily it hydrates my skin.  To set my undereyes and my forehead if it's an especially hot day, I use BareMinerals BareSkin.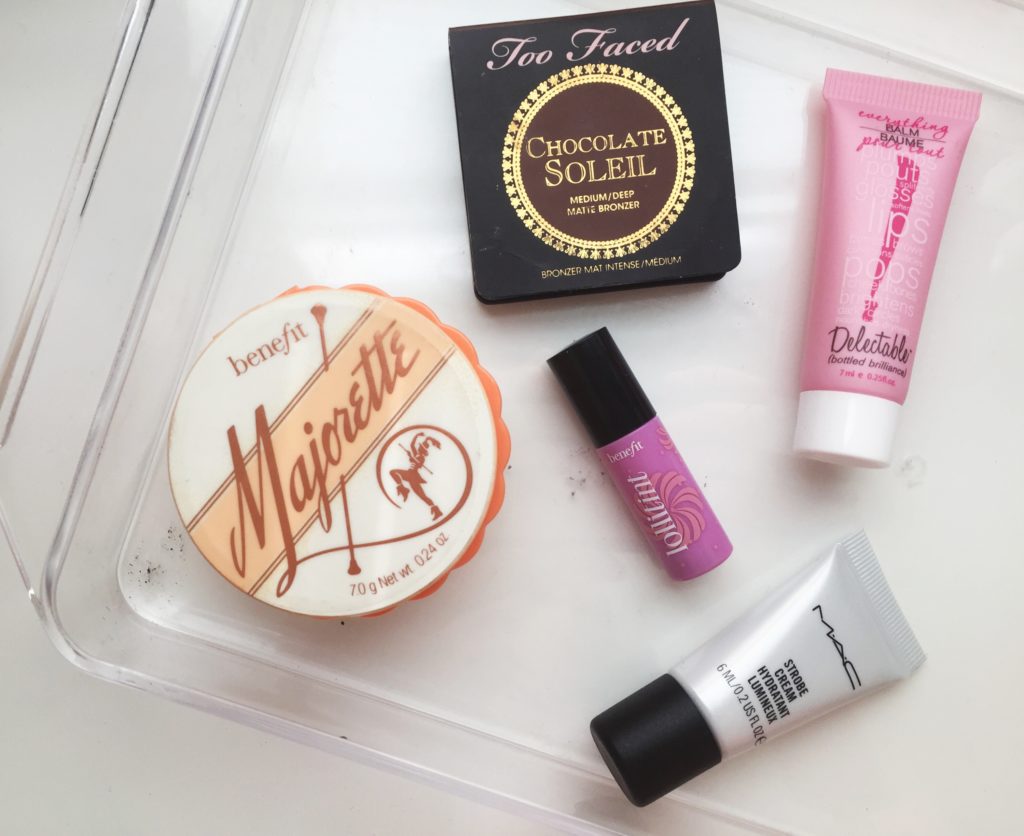 For highlighting, I like using MAC Strobe Cream on the high points of my face.  I also use Delectable Balm which is a clear balm that I dab on my cheekbones.  For blush, I either use Benefit Majorette which is orange cream blush and Benefit Lollitint which is a purple stain.  As a bronzer I use Too Faced Chocolate Soleil.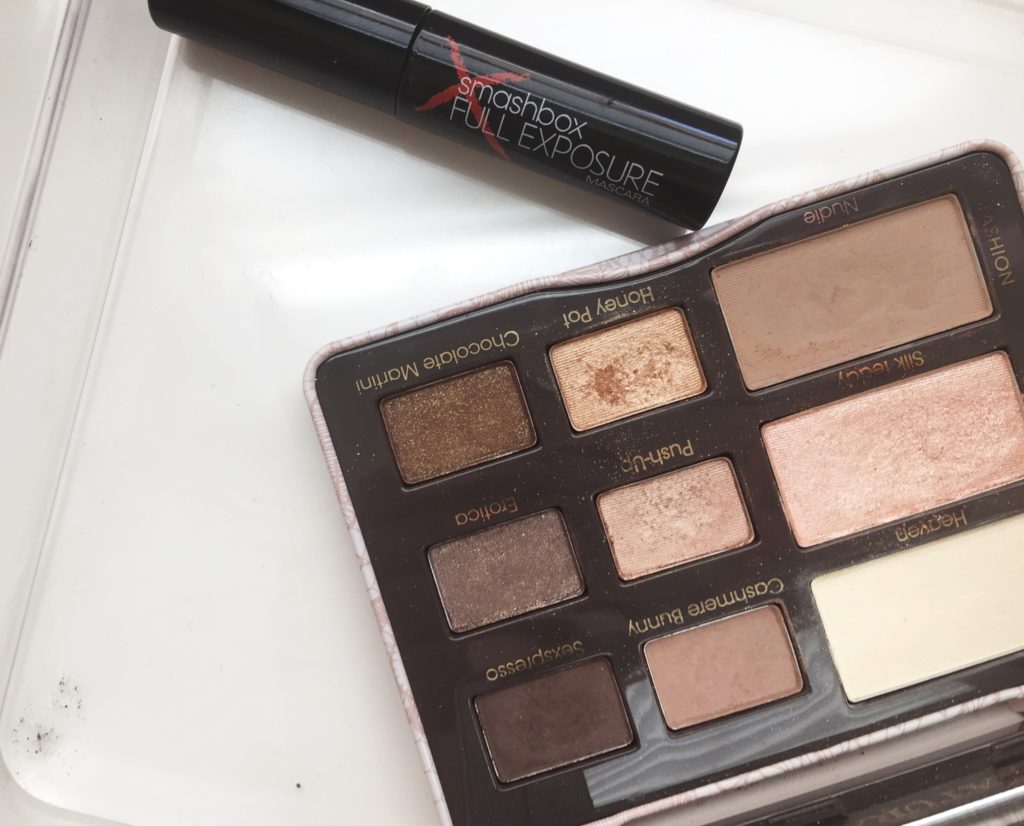 Too Faced Natural Eyes palette is my favorite eye shadow palette for looks all the way from barely there to totally gorgeous with shimmer and all.  I love Smashbox Full Exposure mascara because it lengthens and separates my lashes with a black coating that never gets clumpy or spidery.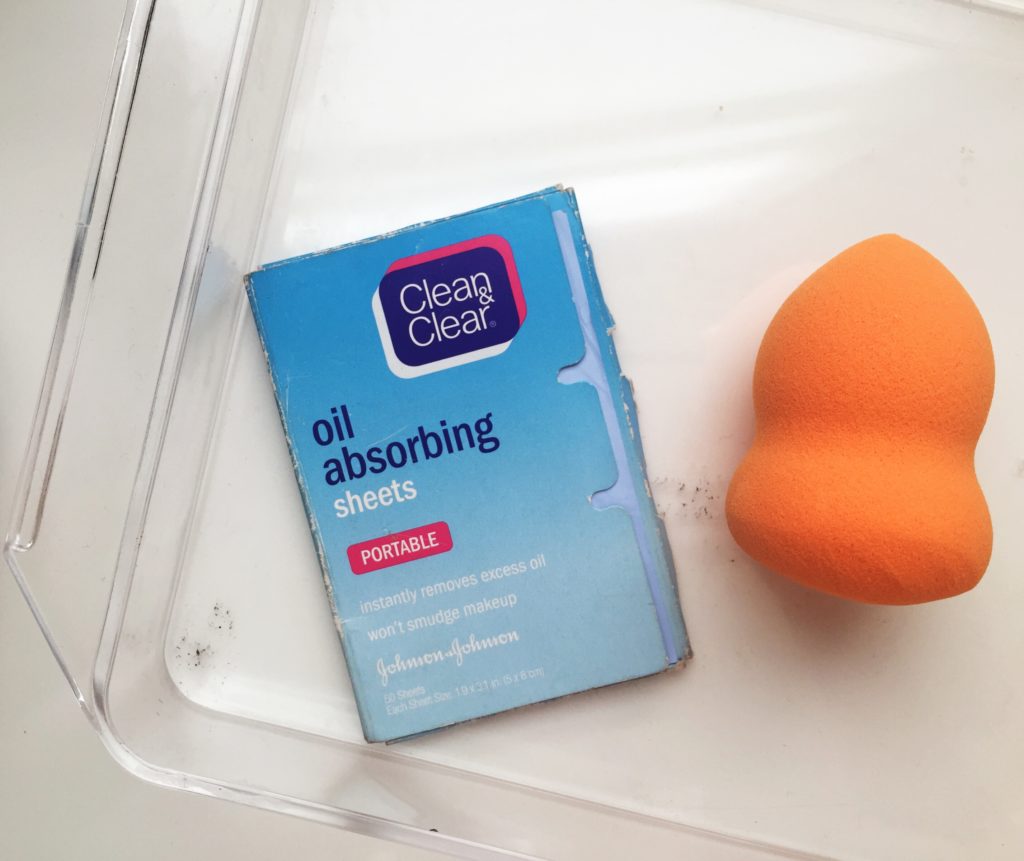 Clean and Clear Oil Absorbing Sheets are the best at removing oil without disturbing makeup at all, but they can be replaced with the elf alternative.  Ulta blending sponges are my favorite right behind the Beauty Blender.  I love both the large size and the small size.