Nothing beats Sephora's beauty sets, containing a range of brands with a value almost always double the cost of the box.  These don't have those wimpy sample sizes, these are deluxe sample size products that are actually worth purchasing.  Sephora Favorites boxes are also a great way to try different formulas of a similar product, like bold lip colors, nude lip colors, or in this case highlighters.
I remember a few weeks back browsing Sephora's website and seeing the Glow For It set.  Since my birthday was coming up in a few weeks and I knew that I would have the money back in my account soon, I was planning on buying it.  Before I knew it, this beauty was sold out online.  Fast forward to the day after my birthday, when I went to pick up my little birthday gift from Sephora.  I saw on the app that this was in stock and immediately asked a sales associate to grab one for me.  Such luck was going on that day.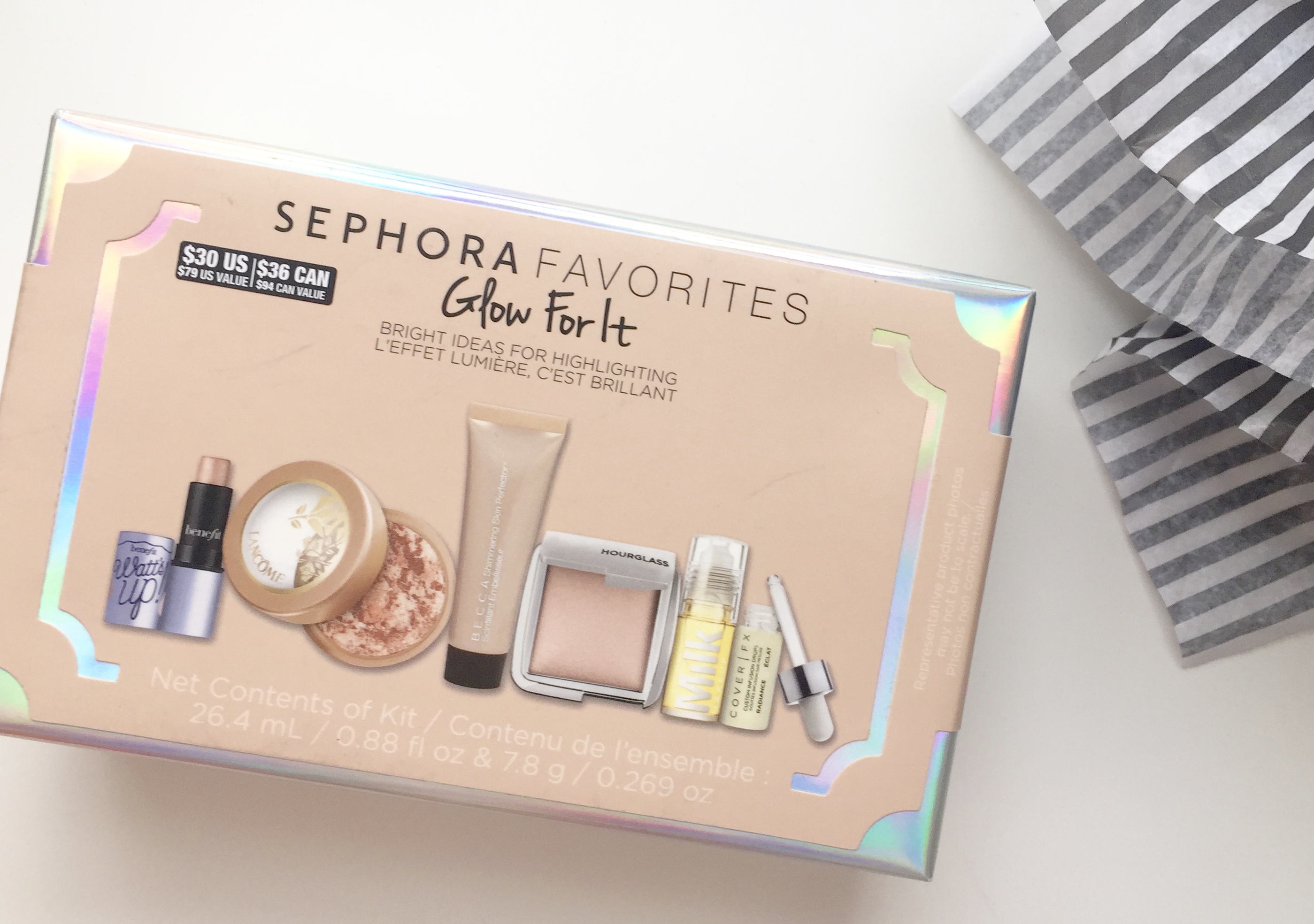 This box has a huge value of $79 for only $30 and it's definitely on the cheaper side of Sephora's gift sets.  There are 6 products inside, and the Lancome highlighter is full size!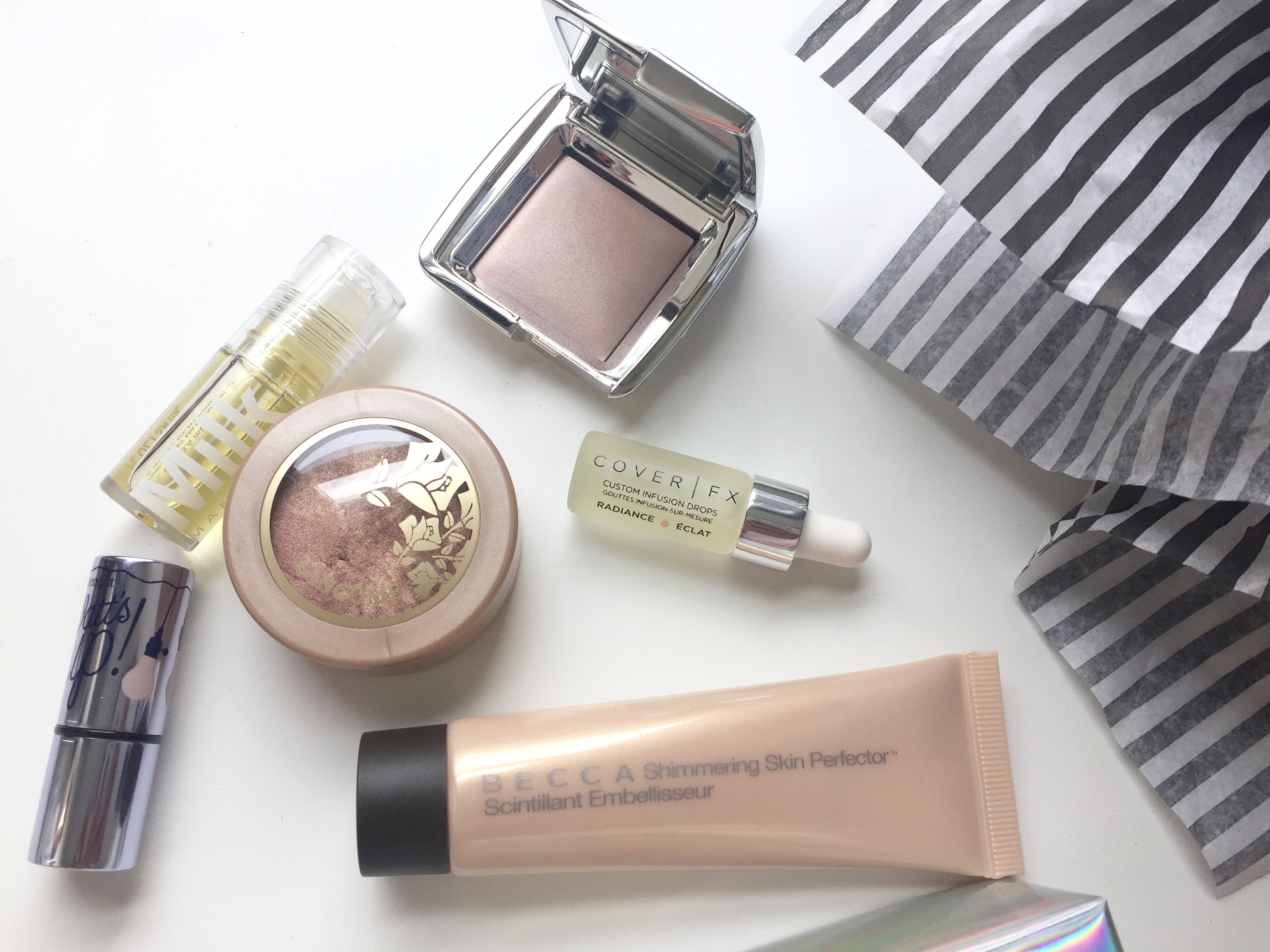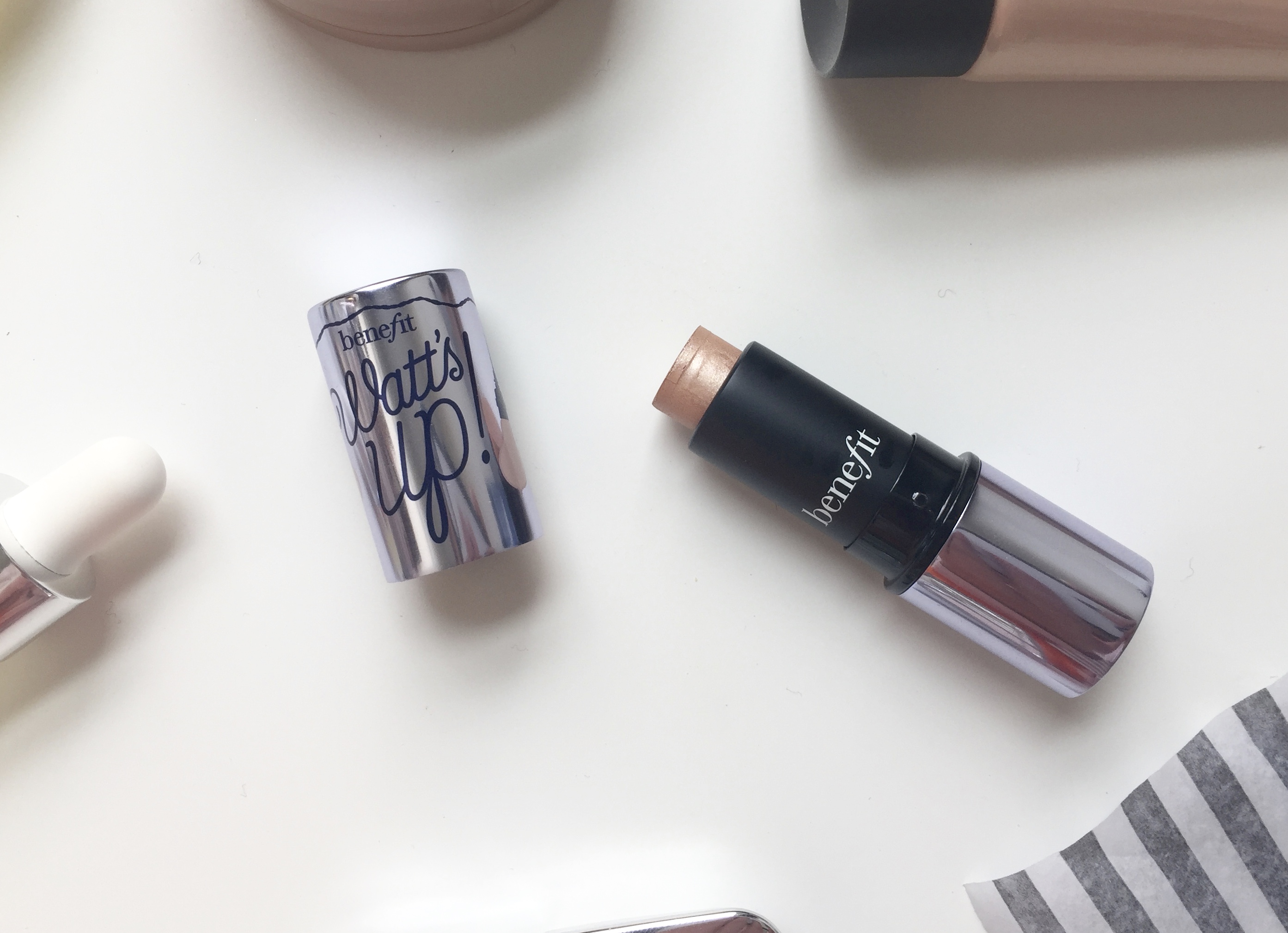 The highlight is a stick formula, Benefit's Watt's Up Stick To Powder Highlight.  It's a gorgeous champagne shade, perfect for my skin tone.  The formula is creamy and smooth and doesn't slide around on my skin throughout the day.  Although this is a mini size, it still has a ton of product and similar packaging to the full-size.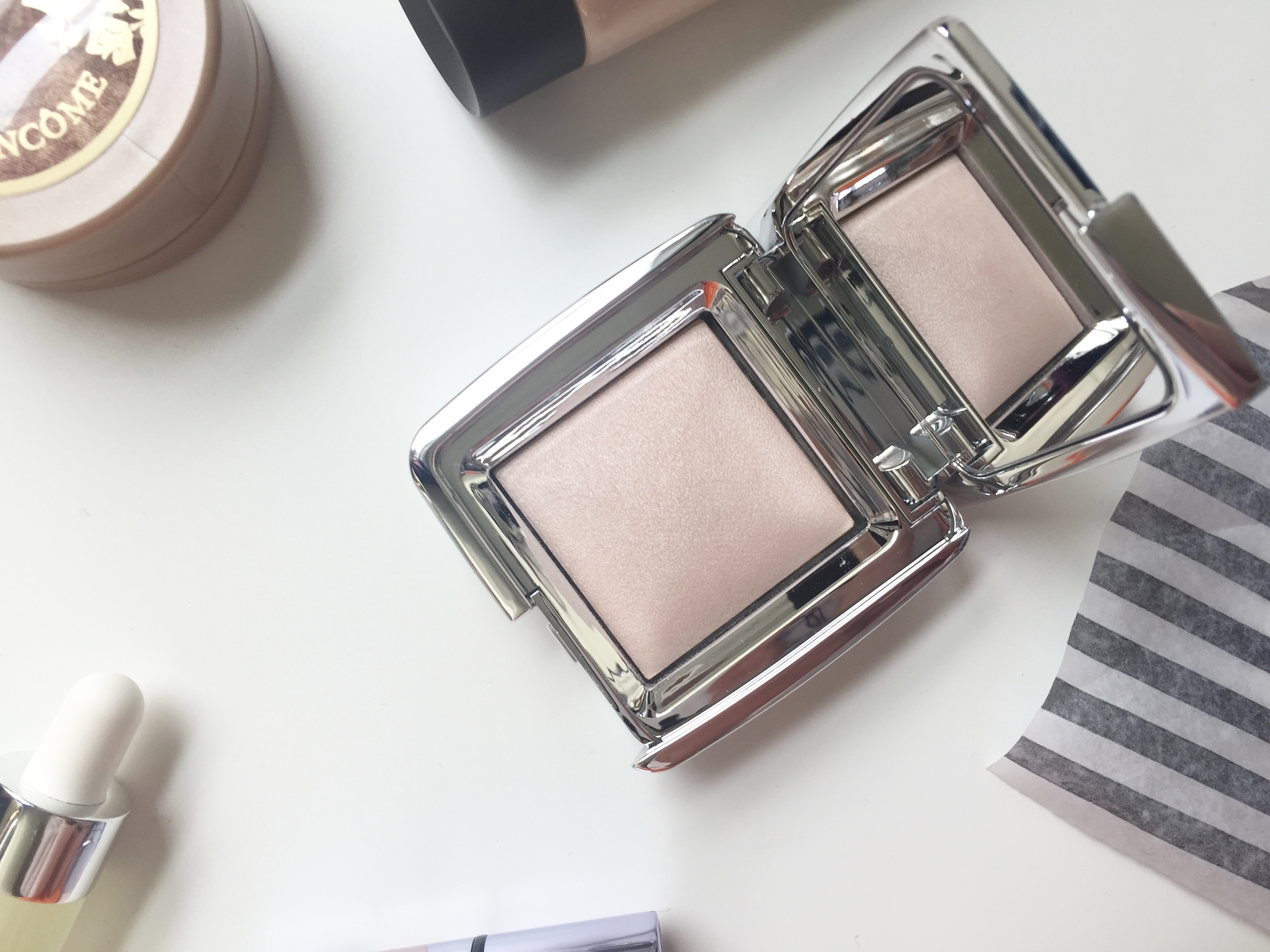 Next up is this stunner of a highlight from Hourglass called the Ambient Strobe Lighting Powder in Incandescent Strobe Light.  This is a pink shade that I have found to be a more subtle highlight which is gorgeous for every day.  There's a nice mirror in this compact and the packaging is such gorgeous silver metallic.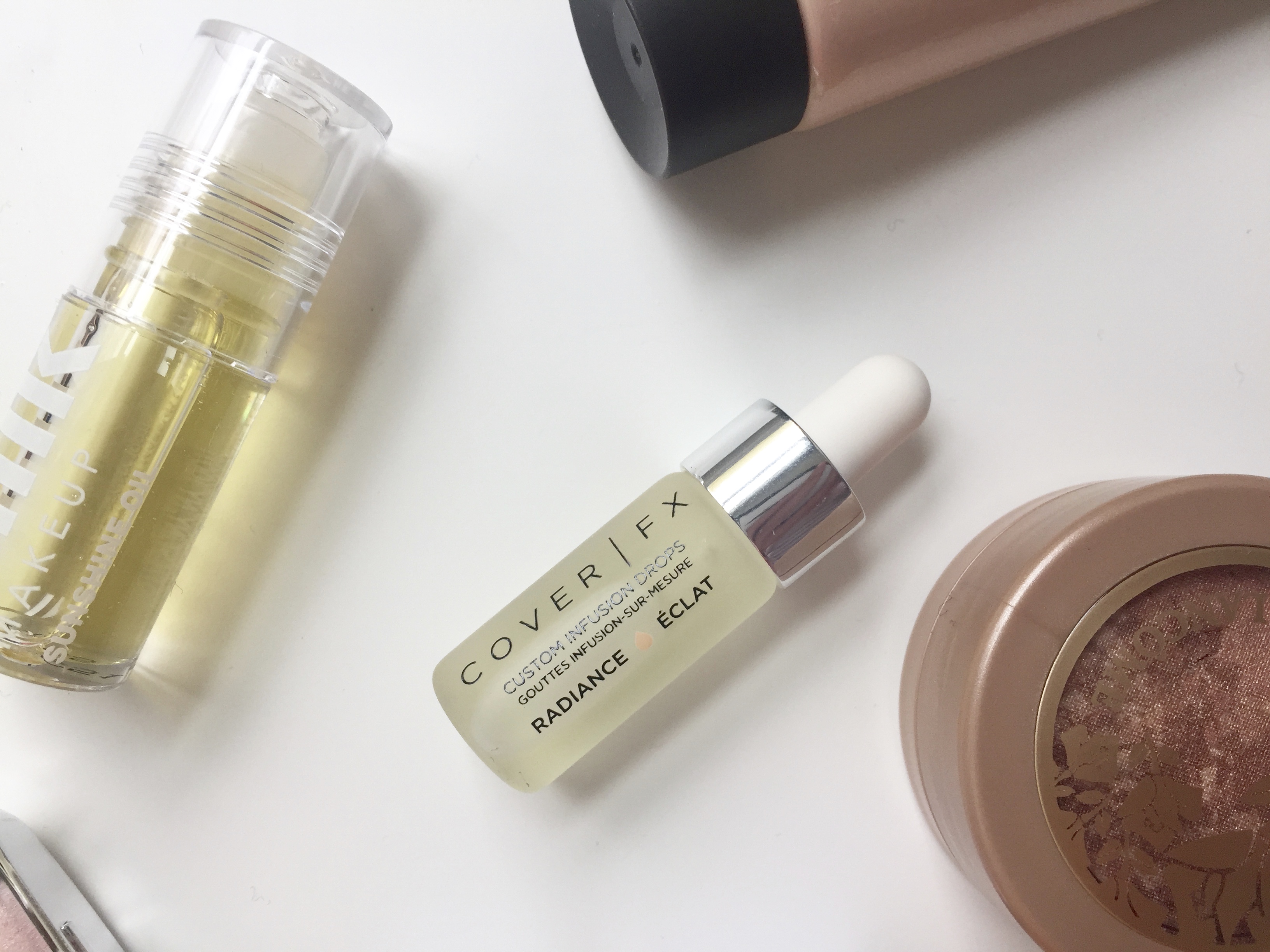 Cover FX Radiance Infusion Drops are perfect to mix in with a drying or matte foundation.  They can also be used as a hydrating serum in your routine on their own or mixed in with other products like a moisturizer.  Although I haven't gotten to experiment too much with these, it smells so good and I'm excited to try it as a moisturizer this week.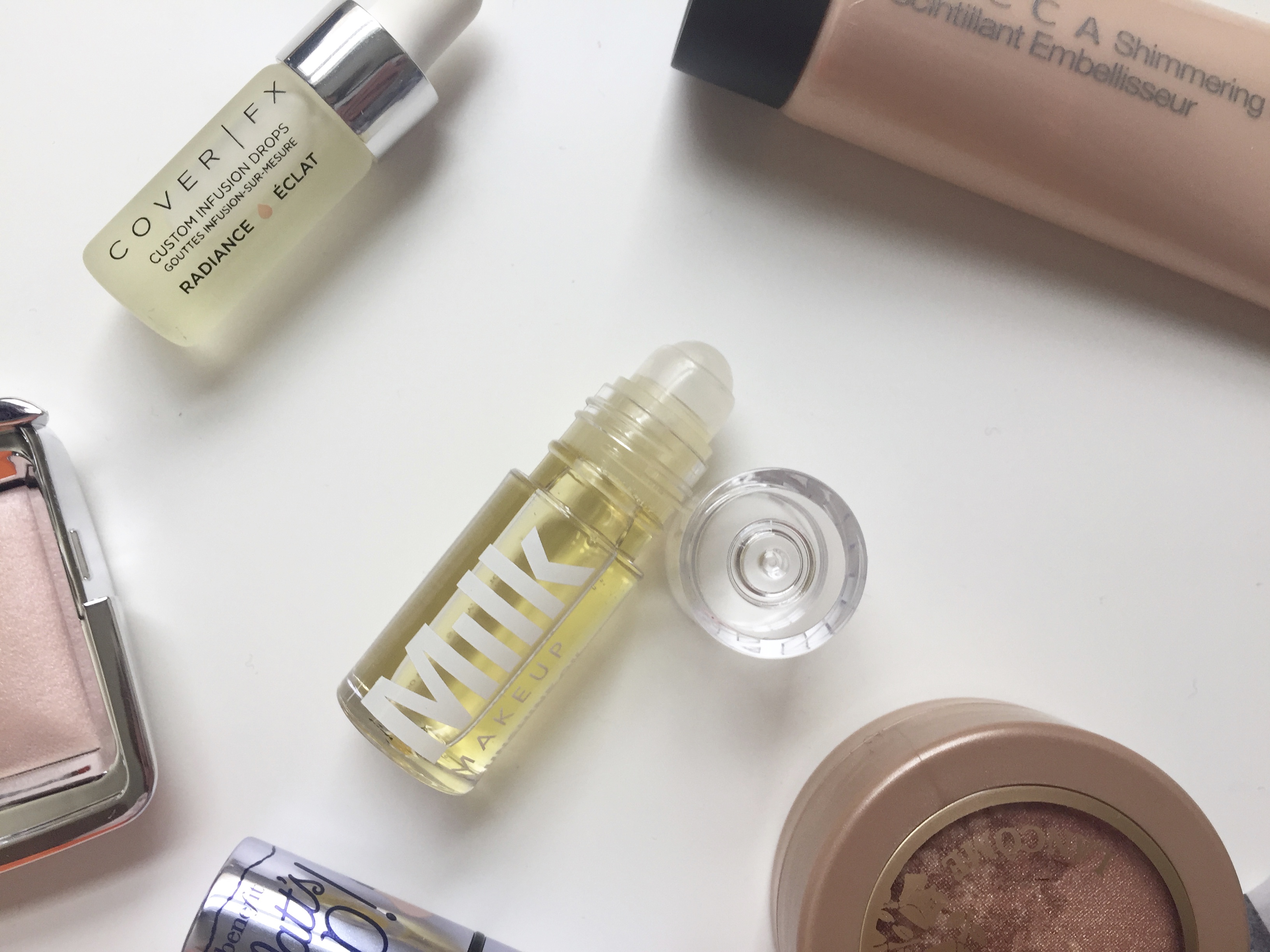 I went into Sephora with the mission of Milk Makeup.  I didn't know exactly what I wanted but I have admired the cool-girl vibe it gives off and wanted to try something.  My Sephora unfortunately doesn't carry Milk Makeup but they did have the Sunshine Oil in this kit, which was definitely another reason I had to pick this up.  This lovely citrus-scented oil comes in this minimalistic clear packaging with a roller ball to apply.  This is so easy to run over parts of my skin and blend out with my finger.  This is the greatest glossy highlight and the hydrating properties are pretty much all natural, including citrus oils and avocado oil.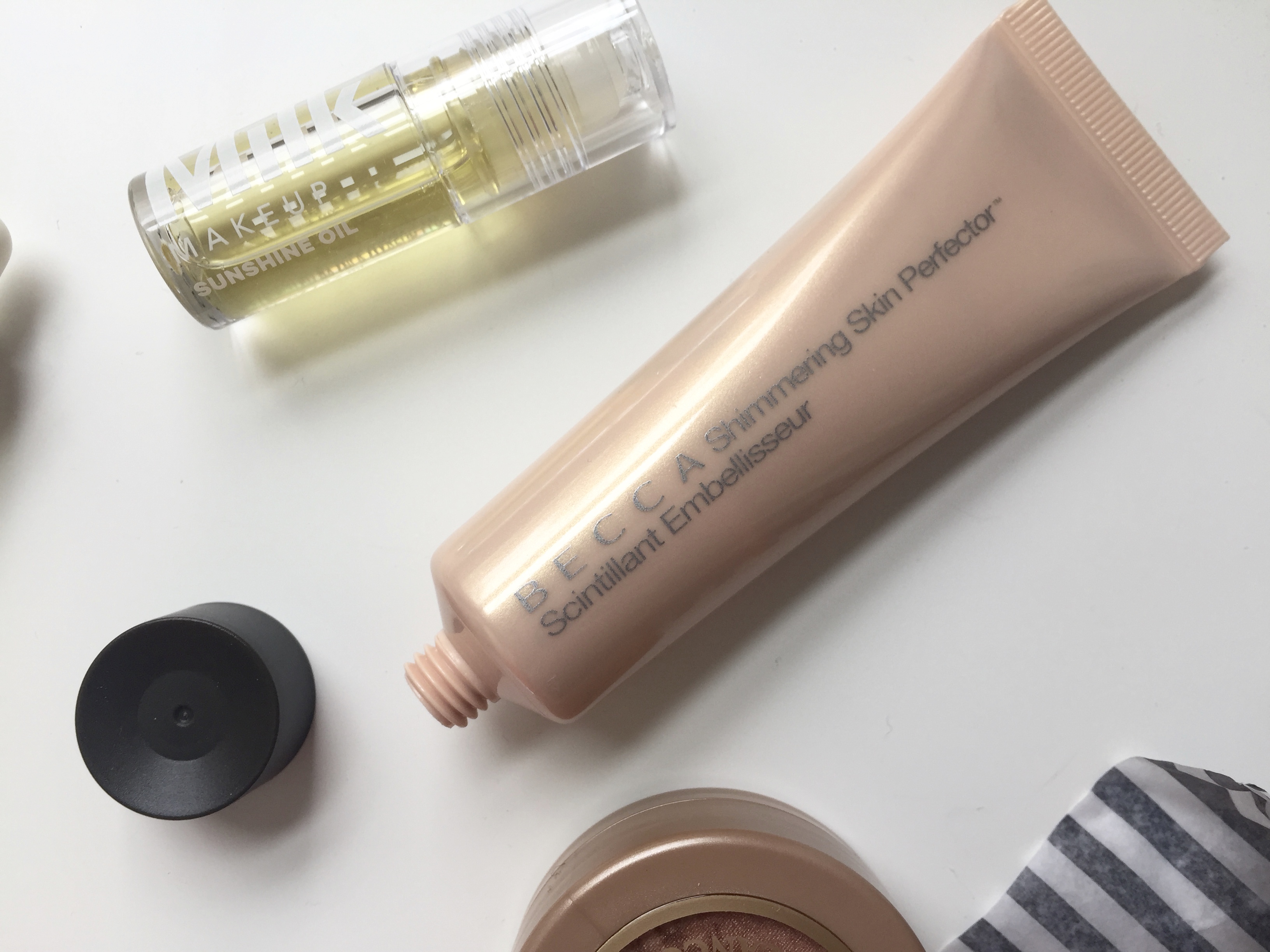 I have a Becca Shimmering Skin Perfector Spotlight, which means it has a doe foot applicator and it's pretty small.  This one is the regular "travel" size but I can't imagine you'd need one bigger than this!  This Shimmering Skin Perfector is in the shade Moonstone which has been my ride or die in the powder form for about a year now.  I can't wait to tap this on my cheekbones and mix in with foundations.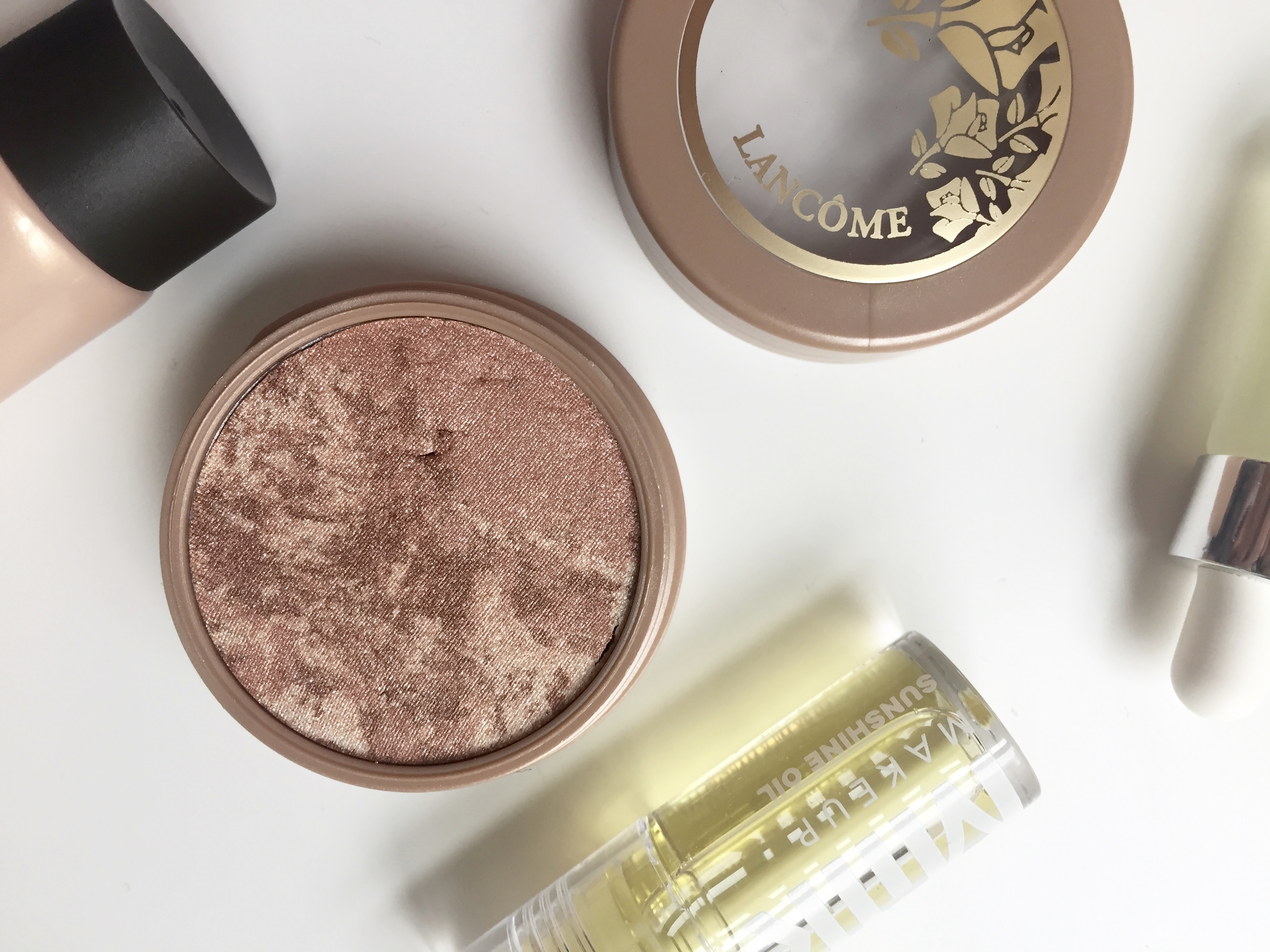 Lastly is this Lancome Silky Highlight in shade 06.  Although this is way too dark for a highlight on me, this will make a gorgeous eyeshadow on my blue eyes.  Although this looks like a powder is has a cream texture that blends so well and is crazy pigmented.  Does anyone know if this is what the Colourpop Shadows feel like?  If so I need to make an order very soon.