I've been trying to get my skincare on track this year so I've been incorporating more products into my routine that will help address any issues I'm having.  These are some of the products that I've been loving to help me fix my routine this year.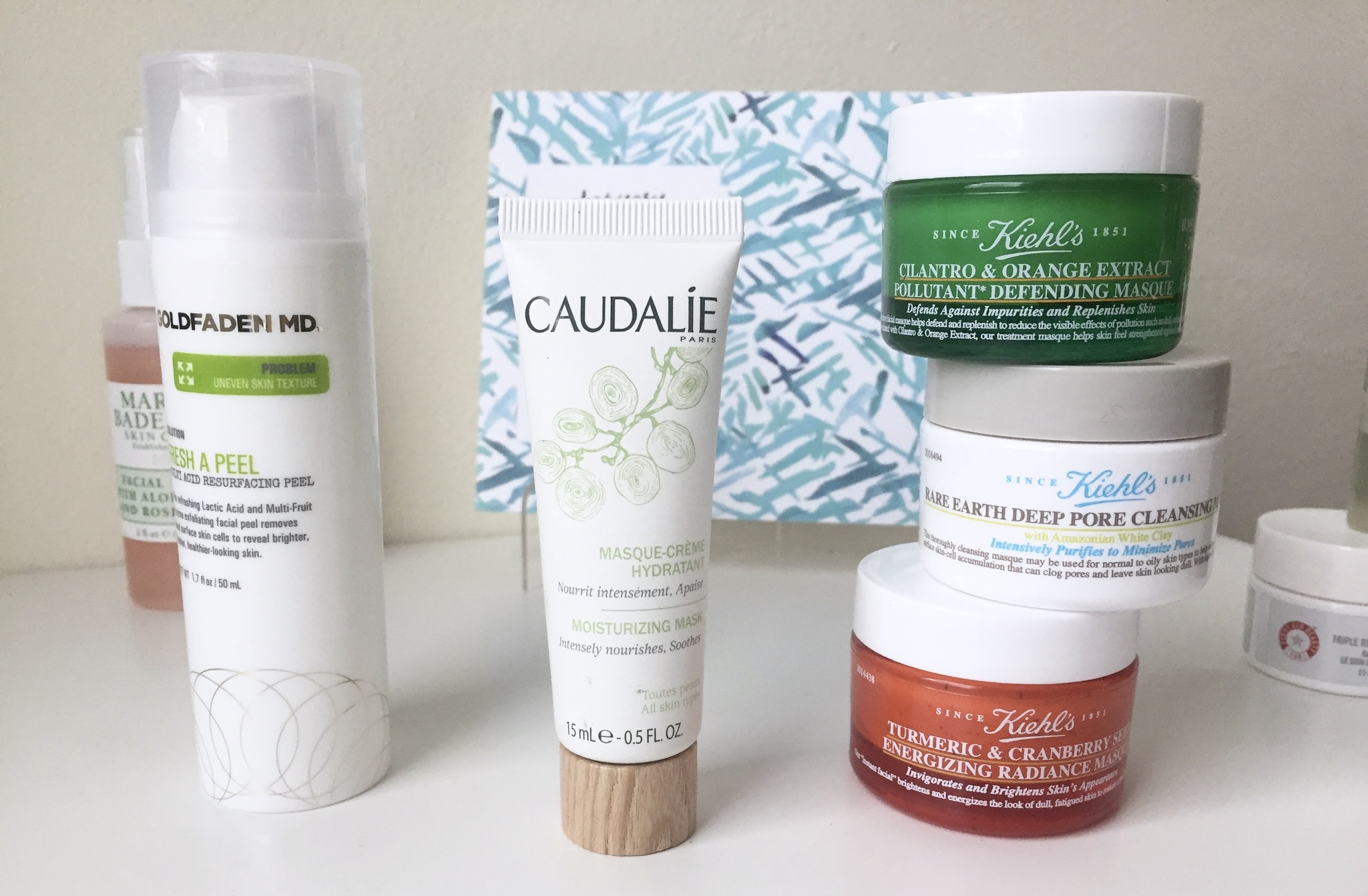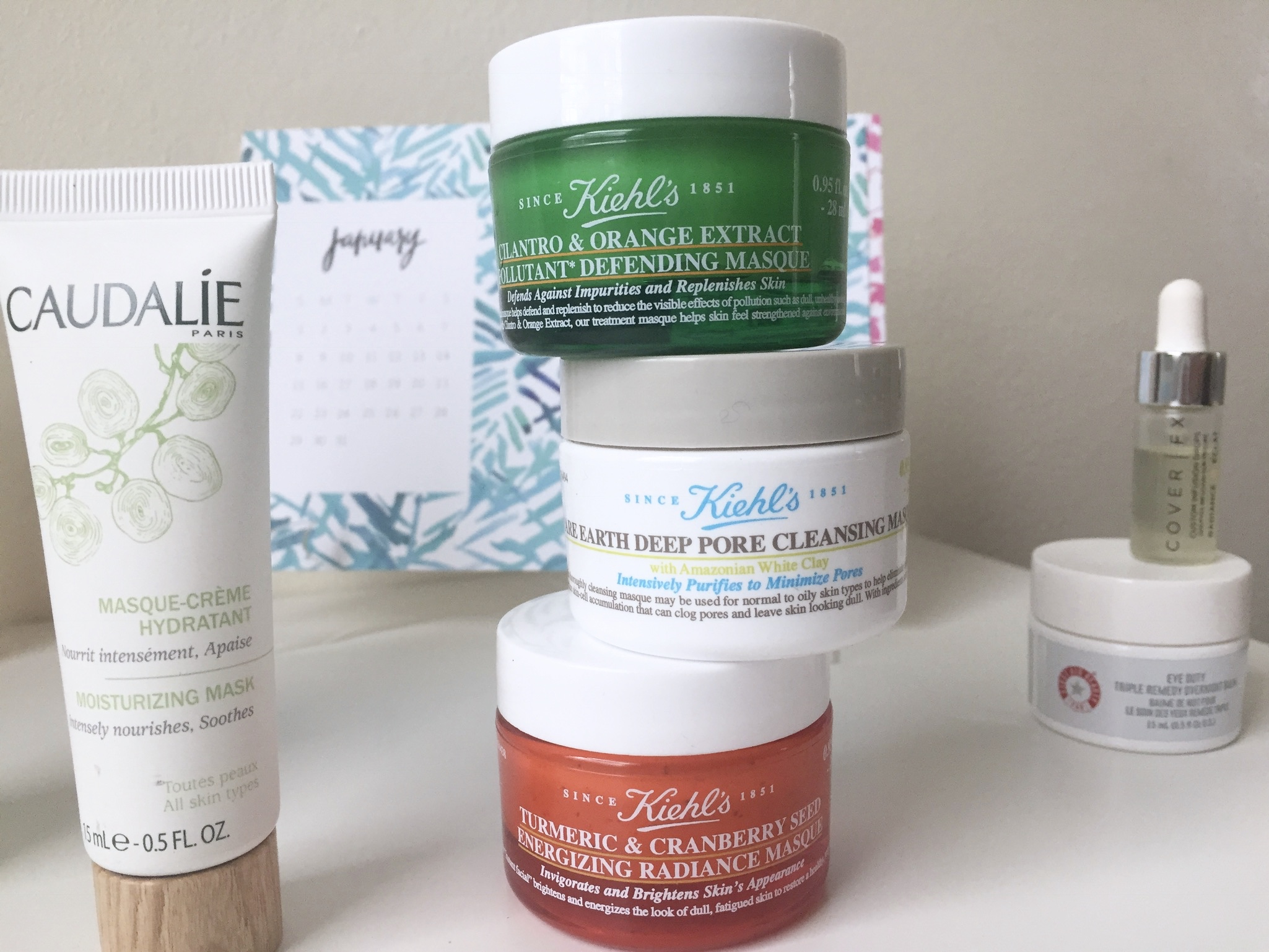 I've been quite the mask girl lately, since I have acquired 8 masks in the past month (oops).  My sister gave me these three from Kiehl's for Christmas and I have seen them on all sorts of beauty blogs so I was really excited to try them out.  I have used the green one the most so far, the Cilantro and Orange Extract Pollutant Defending Mask.  I am always careful around Radiance Masks but I really like the Turmeric and Cranberry Energizing Radiance Masque, even though I haven't used it too many times yet.  I haven't tried the Pure Earth Deep Pore Cleansing Masque yet because the phrase "intensely purifying" always puts me on edge with sensitive skin.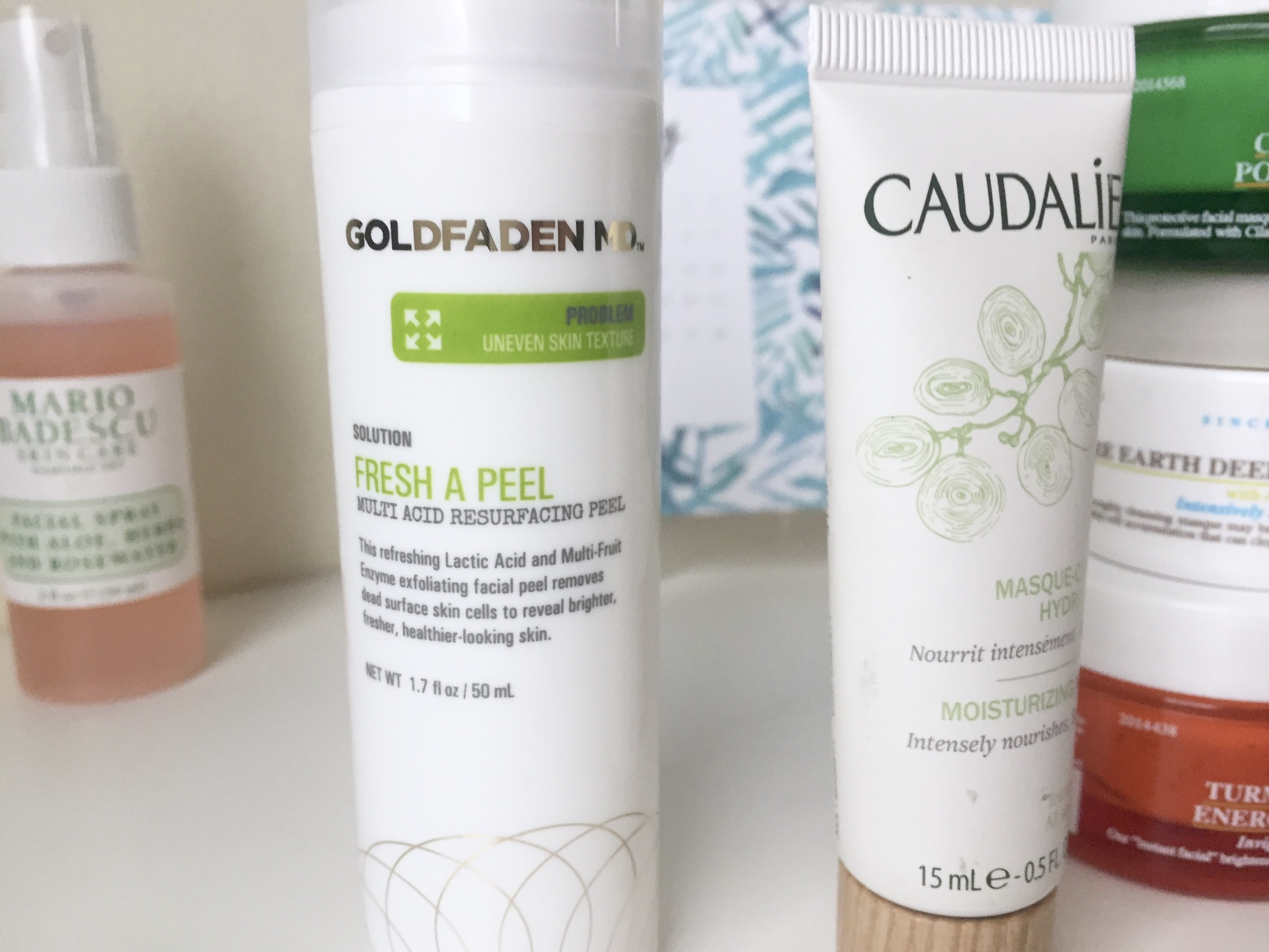 POPSUGAR sent me the January Must Have Box to try which you can see here (also use my link to sign up and use the code SHOP5 for $5 off your first box).  The Goldfaden MD Fresh A Peel came from that box and I've been loving using a peel once of twice a week to refresh my skin and brighten it.  I've been slowly introducing these chemical peels into my routine and so far, I have noticed how smooth my skin is and how effortlessly my makeup goes on and stays on.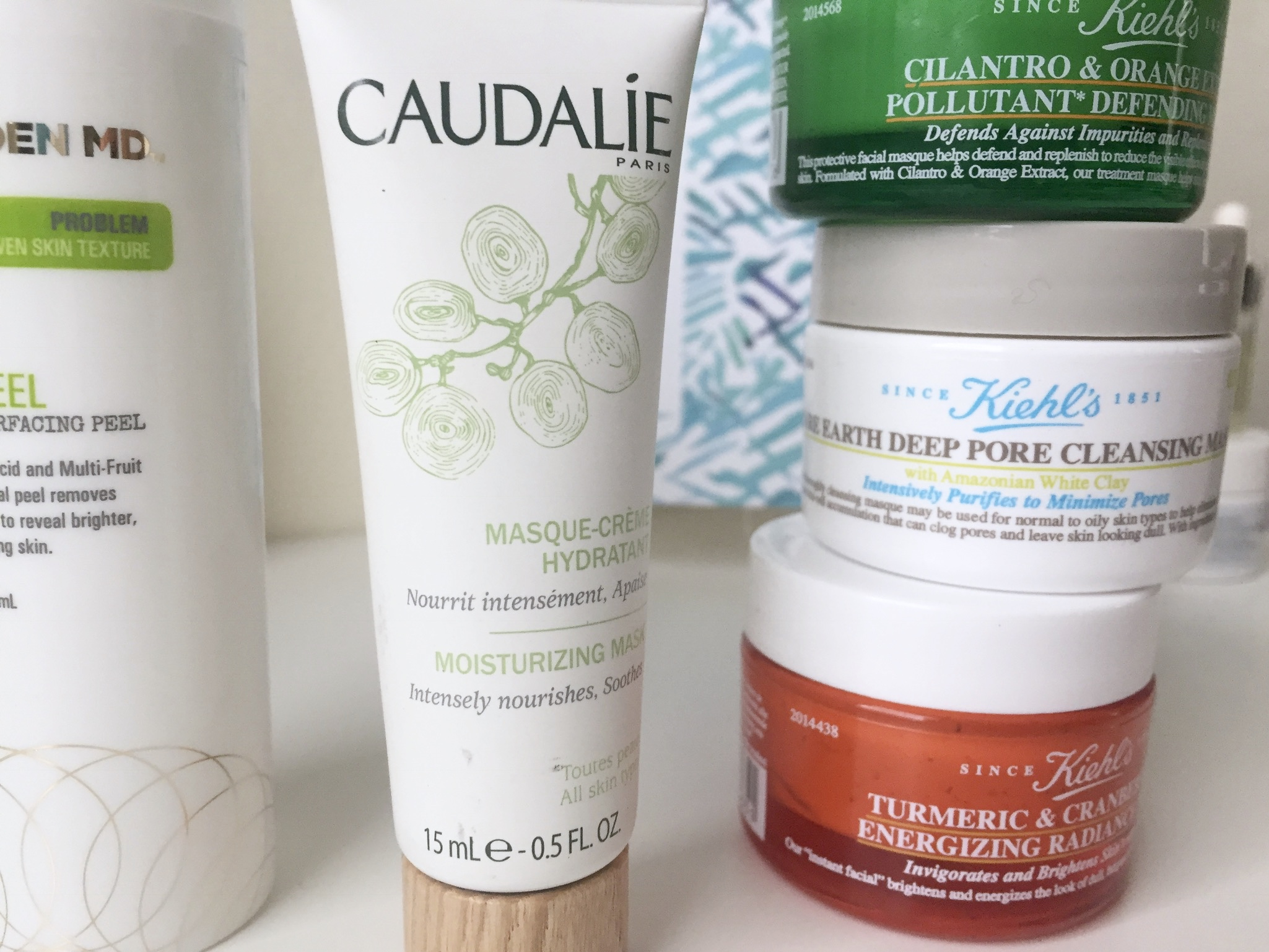 This Caudalie Moisturizing Mask has been so nice for my dry skin this winter.  Although there's the option to rinse it off, I always leave it on like a super hydrating moisturizer.  This is a travel size but it cures any dry patches on my skin so easily and feels so calming and thick on the skin.  My skin feels so smooth for the few days after I use this, it's amazing.