Most days I just don't have the time or patience to sit there blending eyeshadows for 10-15 minutes.  Usually, if I wear eyeshadow, I'm a one shade kinda gal.  I like to get my brush full of one easy shade and messily throw it on my lid in one go, it's quick and usually wakes up my eyes like crazy.  I find that shimmery shades are usually what I gravitate towards for this but some satin shades look great too.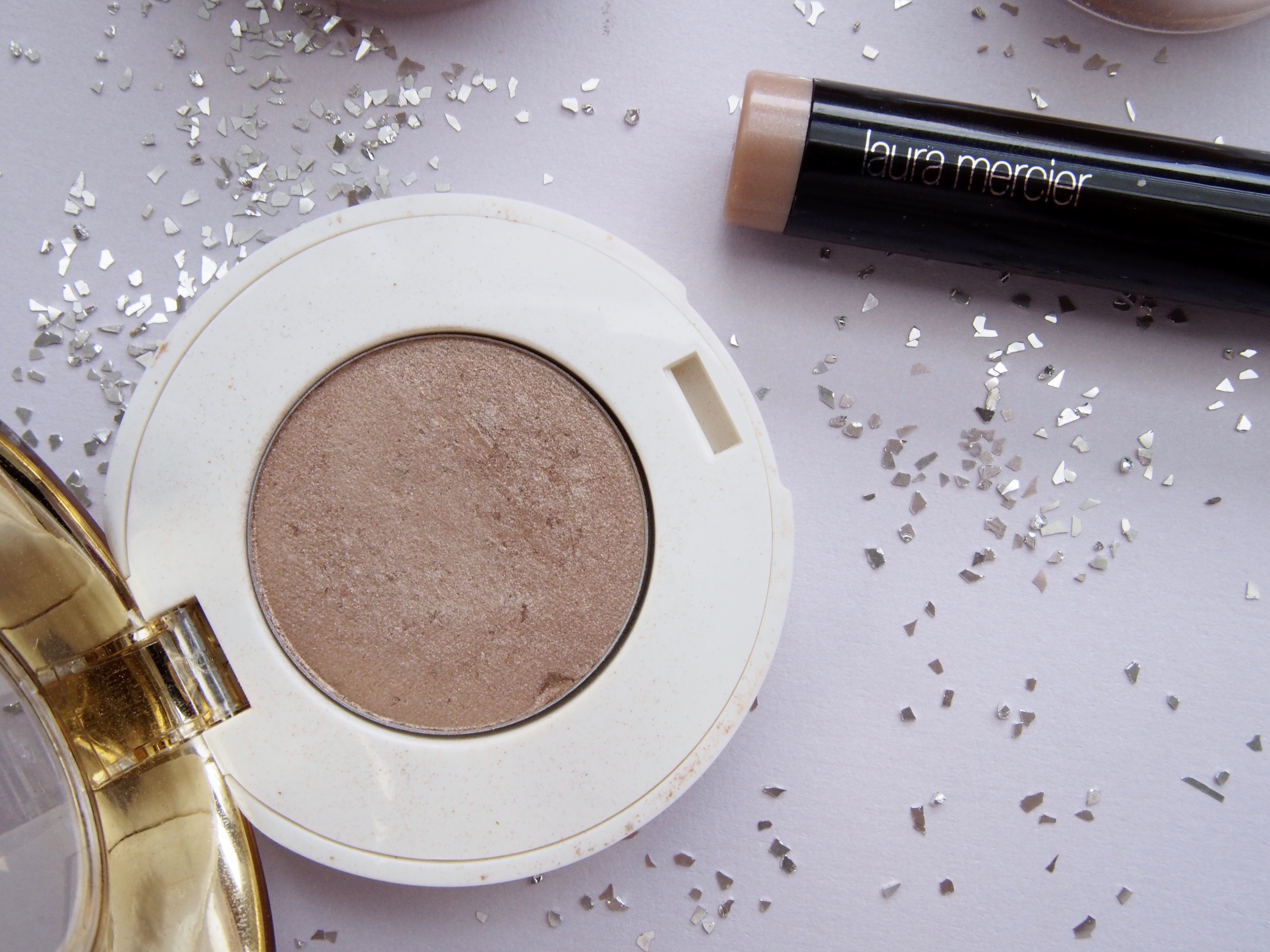 Since I got this H&M Baci Di Dama eyeshadow last year, it's been hard to buy Mac shadows because these are just SO SOFT.  They are the epitome of "buttery" eyeshadows and I reach for this much more often than any other eyeshadow for this purpose.  This is also a stunning shade with a light brown shimmer that compliments my skin tone and eye color perfectly.  I need to pick up more shades of these!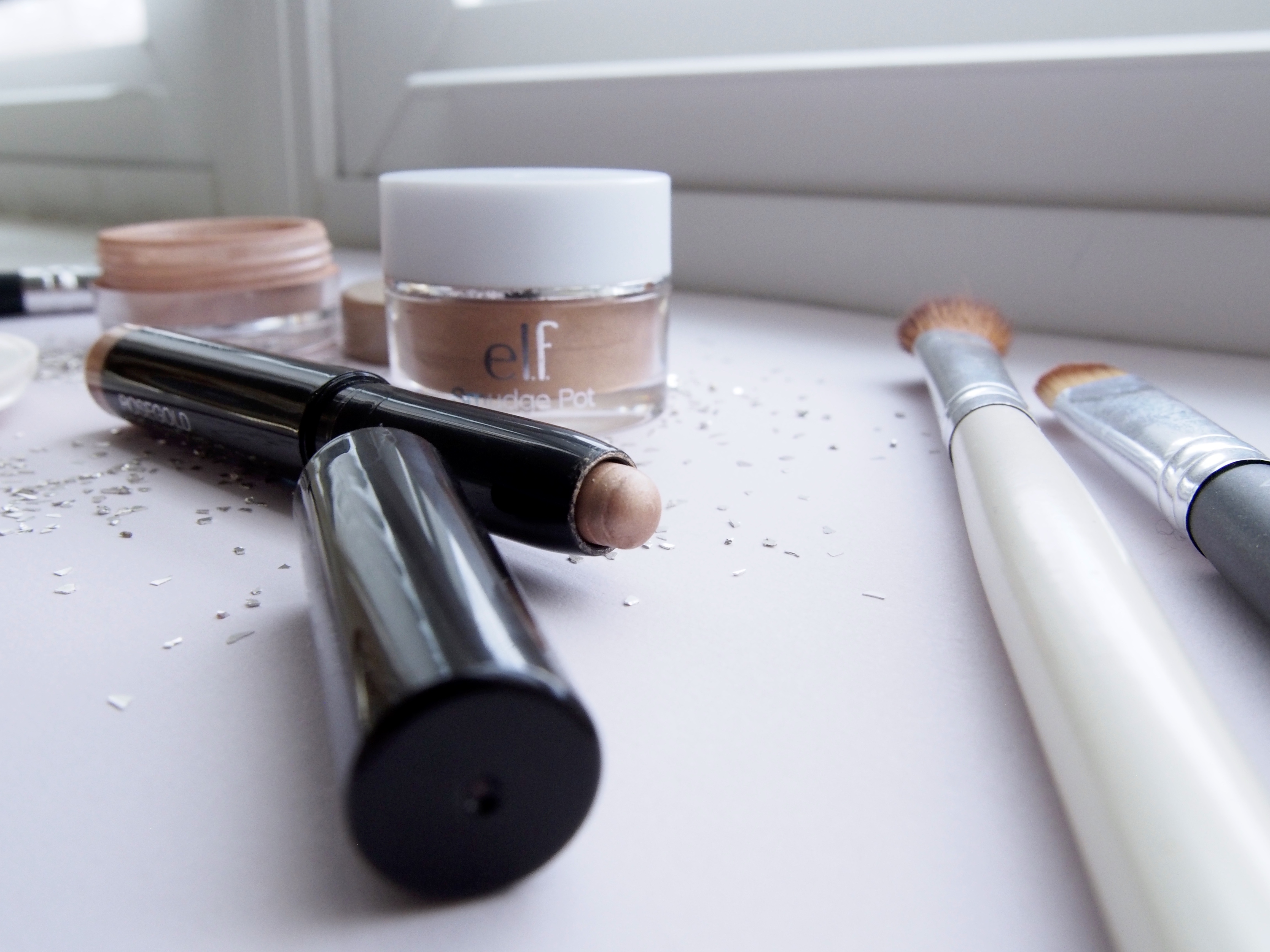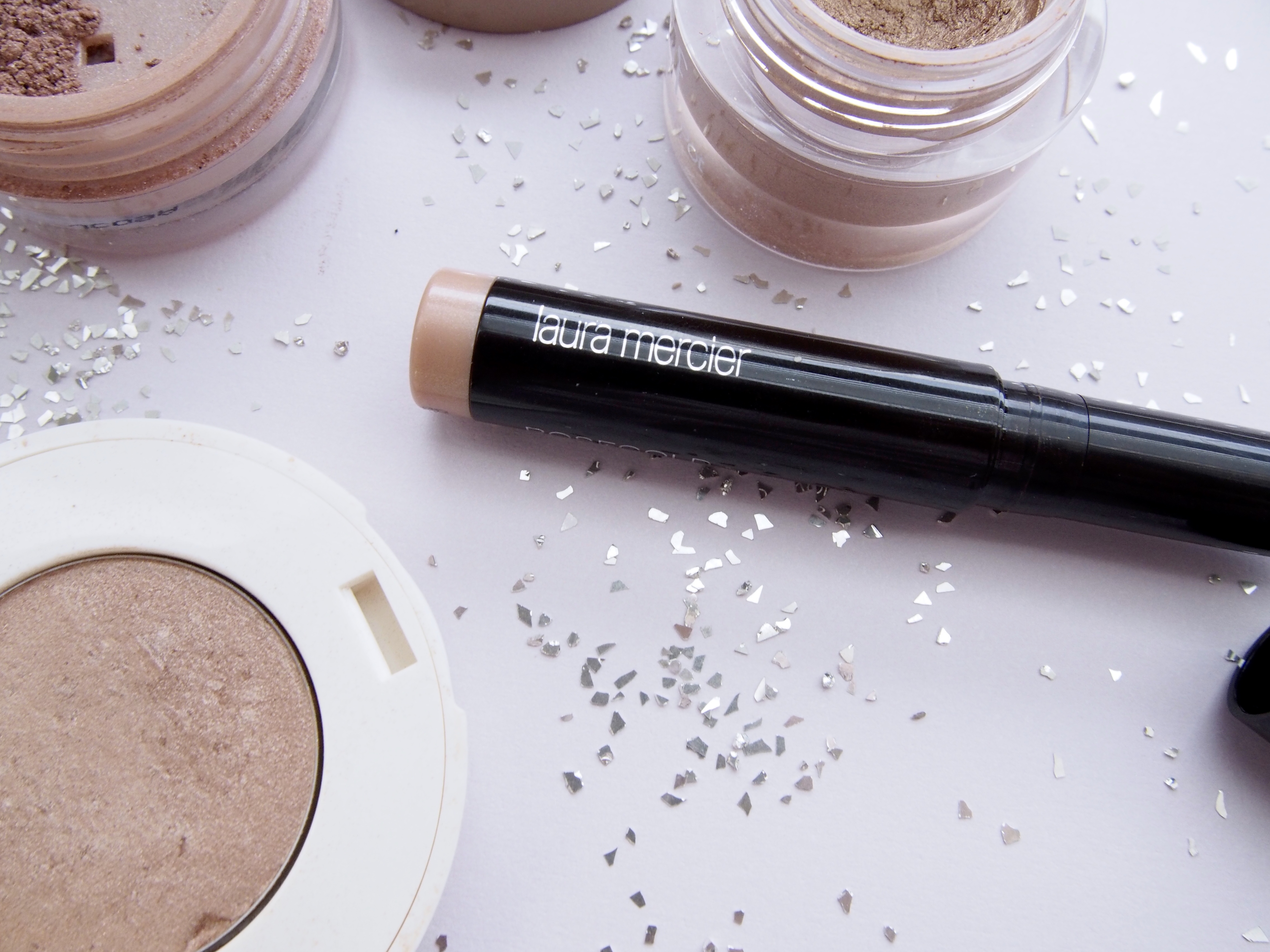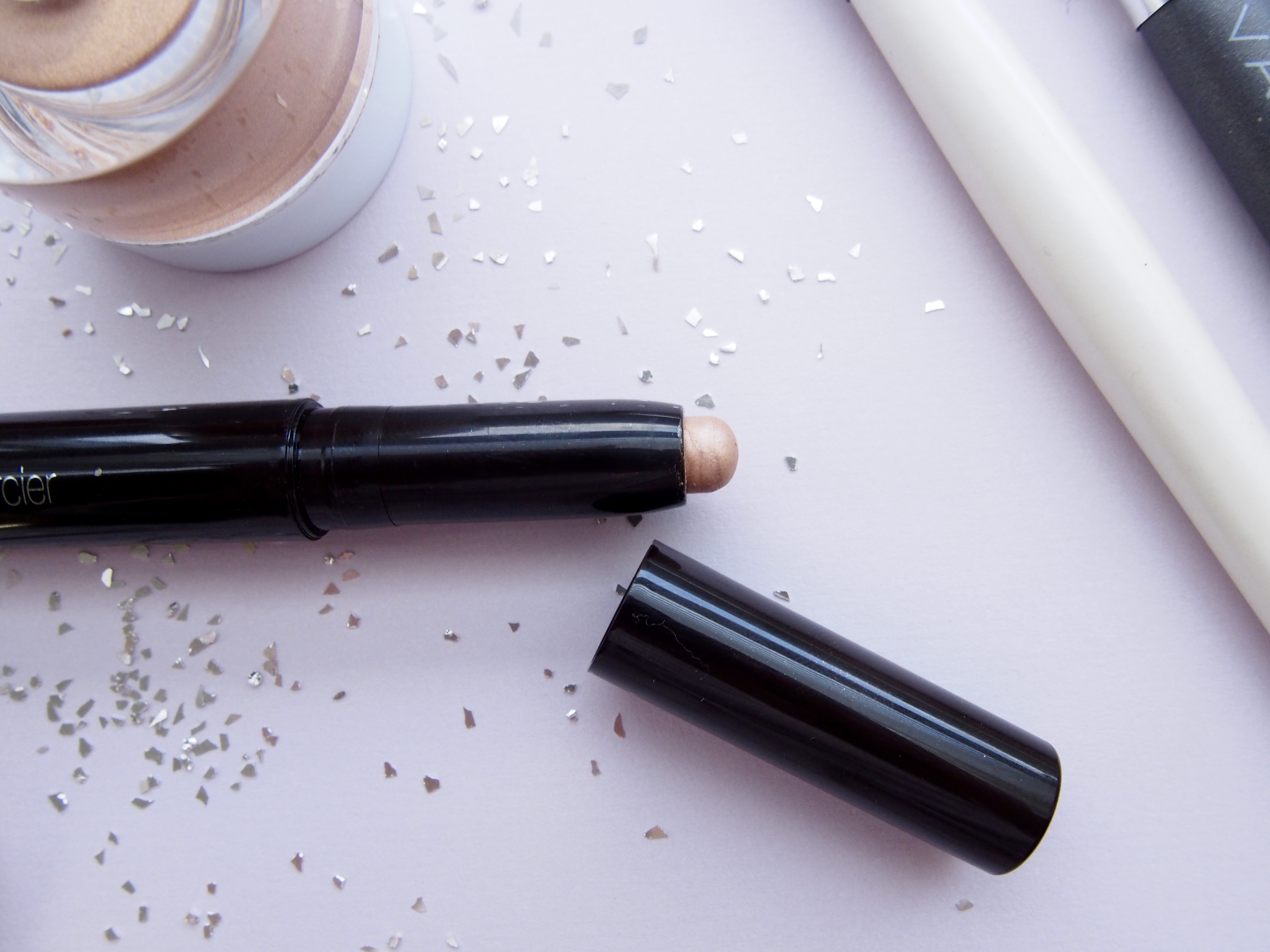 The Laura Mercier Eye Caviar Stick in Rose Gold was the initial inspiration for this post.  Ever since I got this in the Play! by Sephora box, I have worn eyeshadow a lot more.  This is the easiest way to apply eyeshadow, draw it on your lid and blend it out with your finger or a brush and you're done.  This shade looks especially good with a bit of black powder eyeliner.  Although this doesn't have very much pigment, it makes it a good everyday eyeshadow for more low-key makeup looks.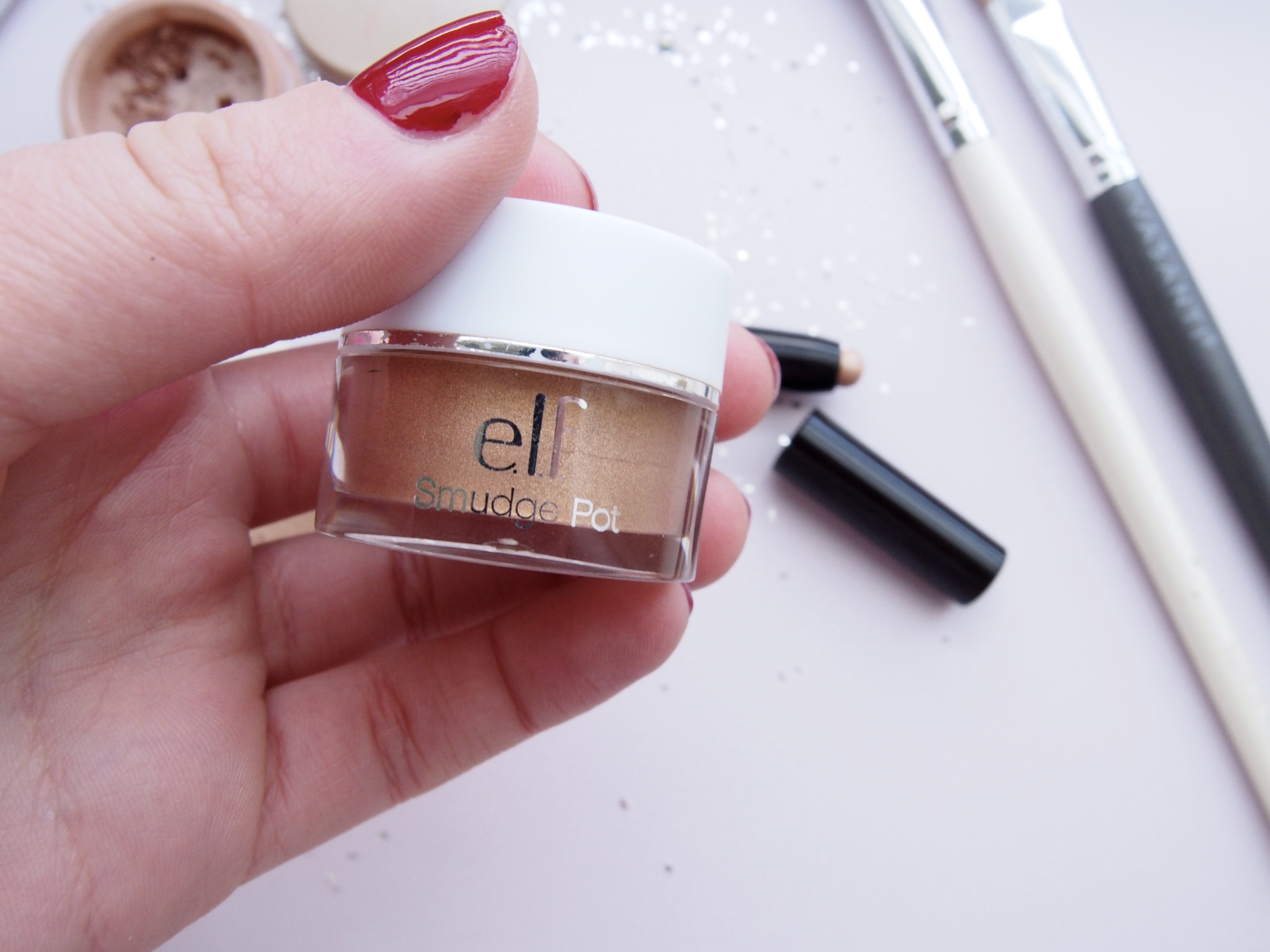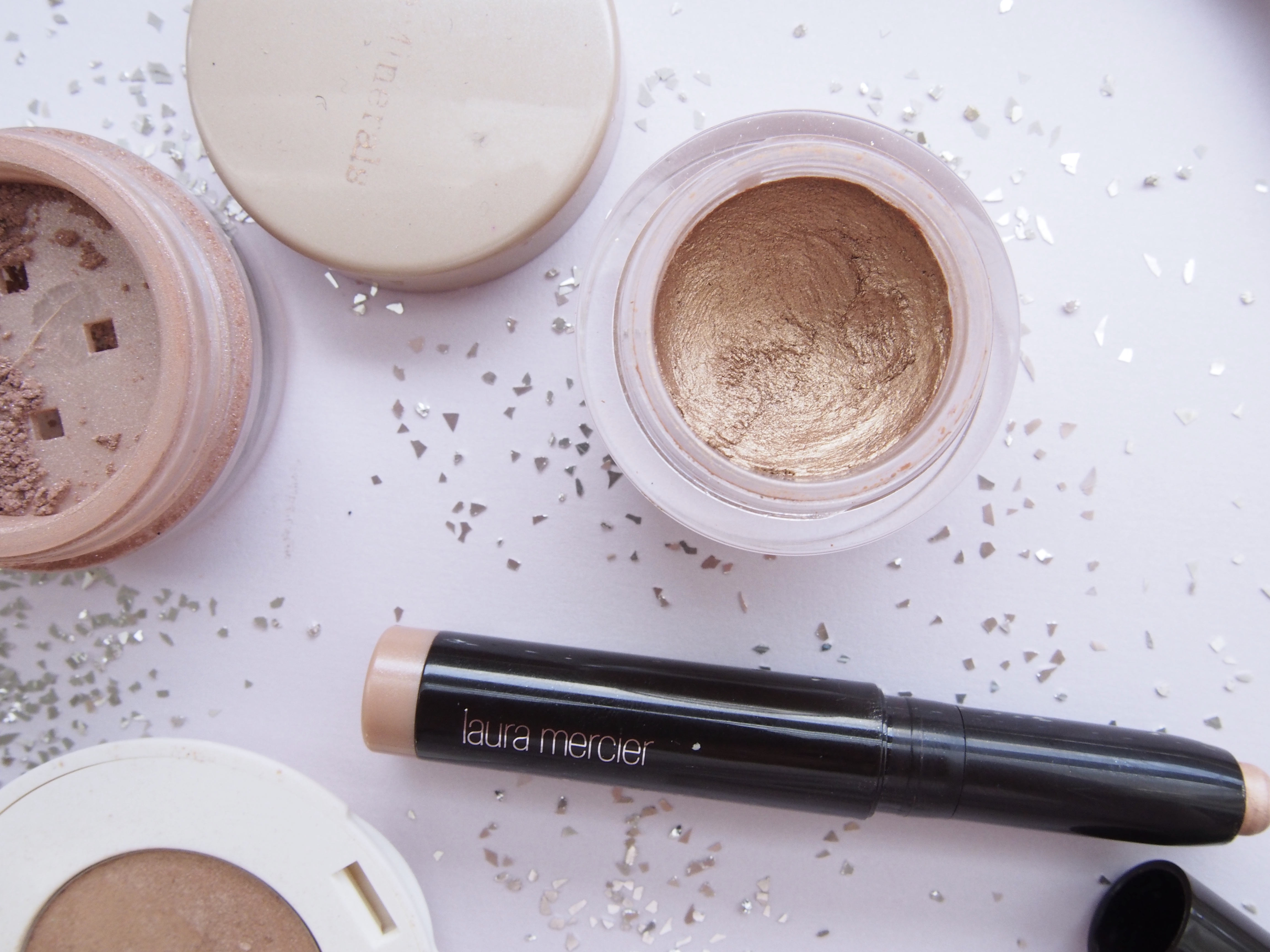 If you're ever on the hunt for an inexpensive cream shadow, E.L.F. is the way to go.  These are so smooth and apply beautifully with my finger but once these set they are there for the long-haul.  e.l.f. Smudge Pots don't budge and are so easy to blend along the lower lash line and smear on the lid for a put-together but insanely easy look.  The shade Back to Basics especially is one of my favorites, a gold with a copper leaning is beautiful on blue eyes.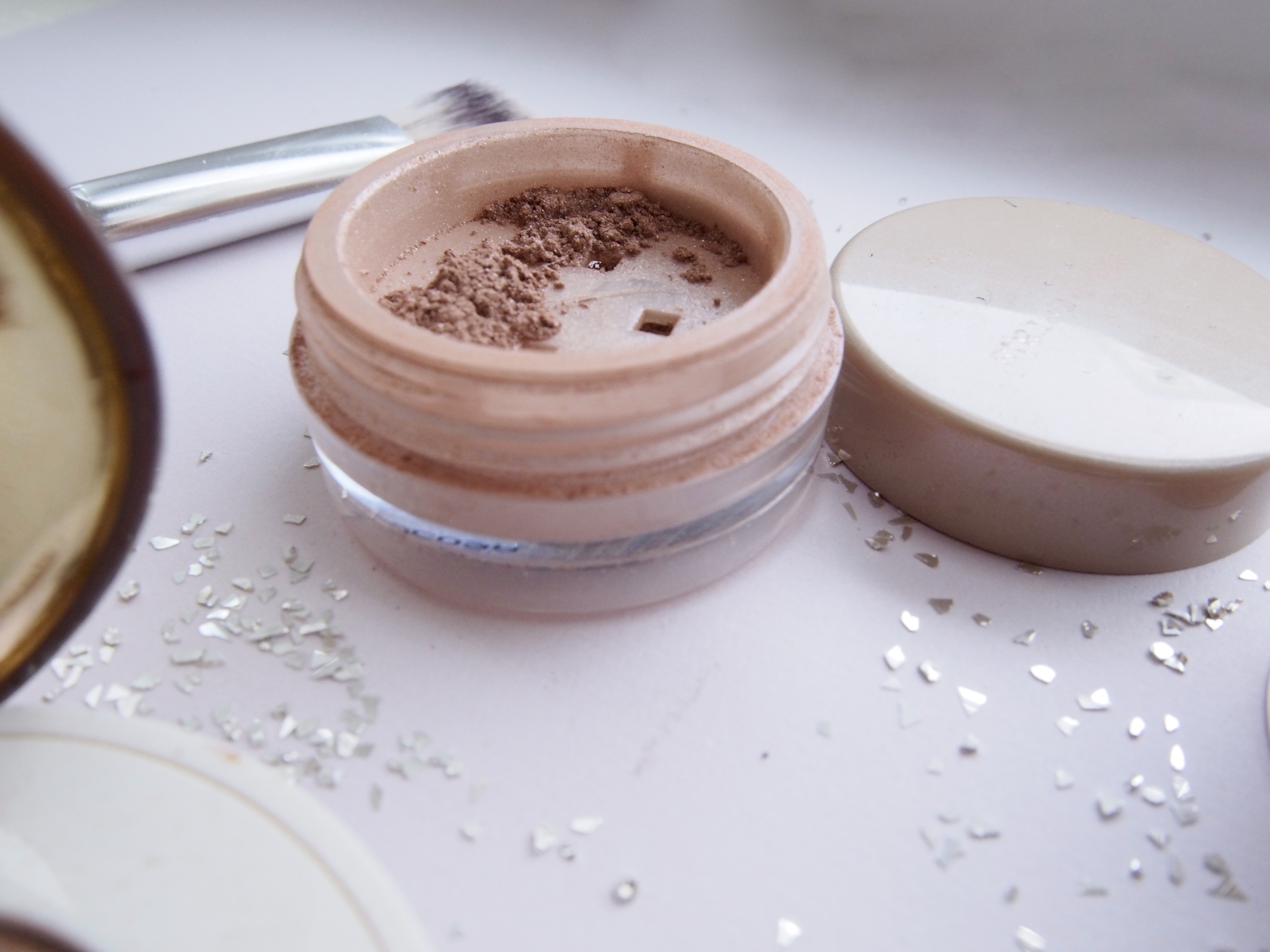 BareMinerals Loose Shadow in Blissful Pearl is a bit more rosy and is a loose powder, which isn't as mess-free as the others but still gets around to the same end-product.  I love that this pinky shade isn't too pink that it makes me look ill, but more brightens up my entire face.  I don't usually reach for this one but I do love this shade.