On the list of "The Last Thing I Want To Look Like", tired has to be on there.  I hate looking like I just rolled out of bed even when I've been up for an hour or two.  It's one of the less-flattering looks, especially when you're rocking dull skin, puffy under eyes, and crazy dark circles.  These are my top three additions to my makeup routine when I can tell I'm looking extra sleepy… which happens to be most days lately.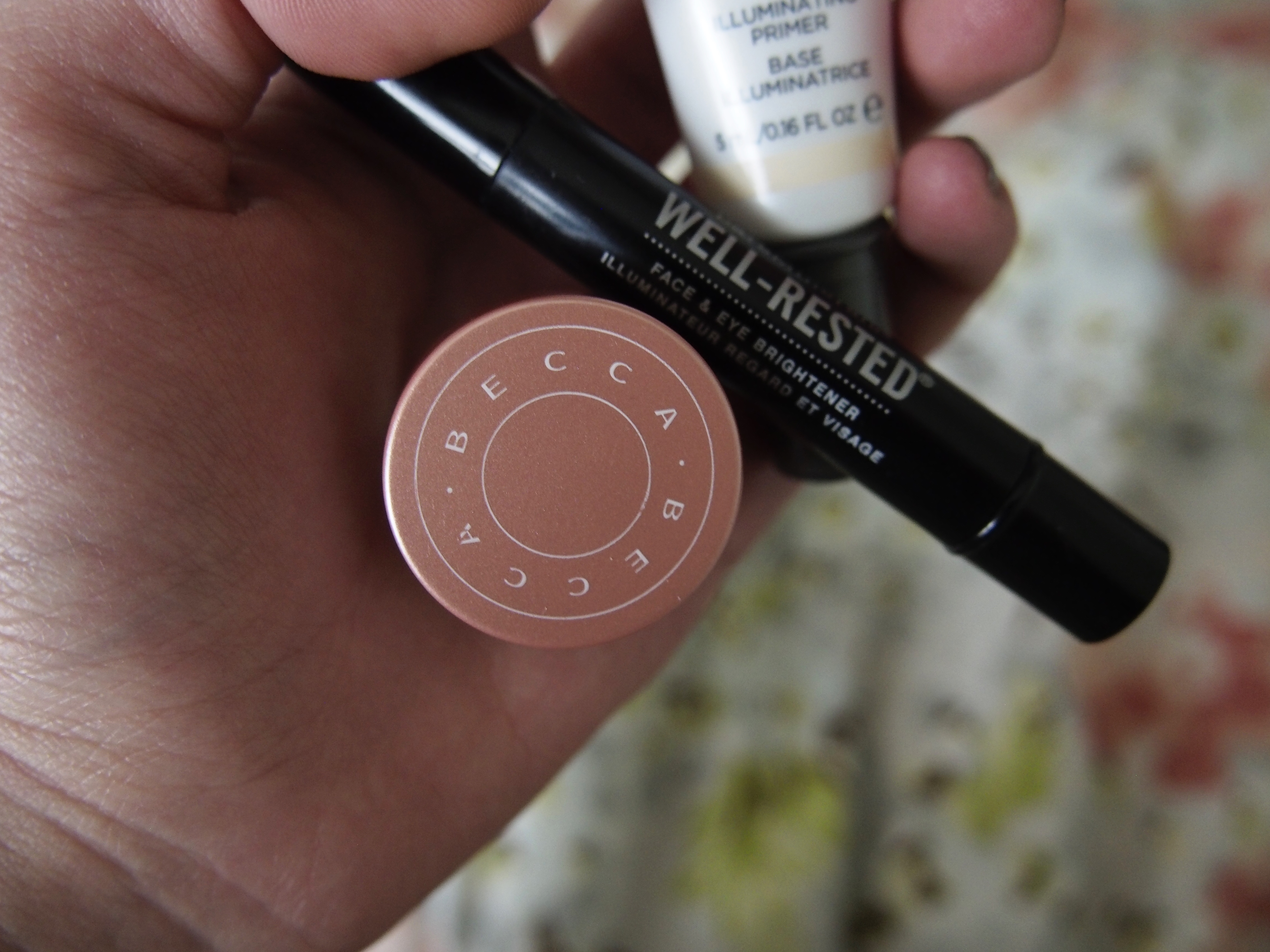 Starting from the beginning, a glowy primer is your best bet for quick, effortless life put back into your skin.  This is the Cover FX Illuminating Primer and it has a beige-y gold undertone so it doesn't leave any sort of white or pearly effect on the skin.  I either put this all over my face or mix it into my foundation for that all-over glow.
The Becca Under Eye Brightening Corrector is a necessities for late nights with early mornings.  This peach toned corrector effortlessly conceals darkness and is perfectly finished with a bit of concealer blended over top.  The peach tones counteract the dark/blue tones that make those dark circles so hard to cover with regular concealer.
If you're not so much into the corrector, this BareMinerals Face and Eye Brightener is perfect.  This has a white tone rather than gold or peach and gives an incredibly subtle and natural glow anywhere you want it.  Whether you use it to brighten up your under eyes or use it down the bridge of your nose and along the tops of your cheekbones, it will look so natural and will wake up your whole face.  This is one of my most-reached-for products lately because it's so easy and versatile.  It comes with a little paint-brush applicator which I usually don't like but I don't find it annoying with this.