My hair in the summer is very low maintenance and all about looking beachy and wavy.  I love a relaxed routine that doesn't take much time or effort since haircare is on the back burner for me.  The hair staples in my routine in the summer keep my hair healthy and looking exactly how I want.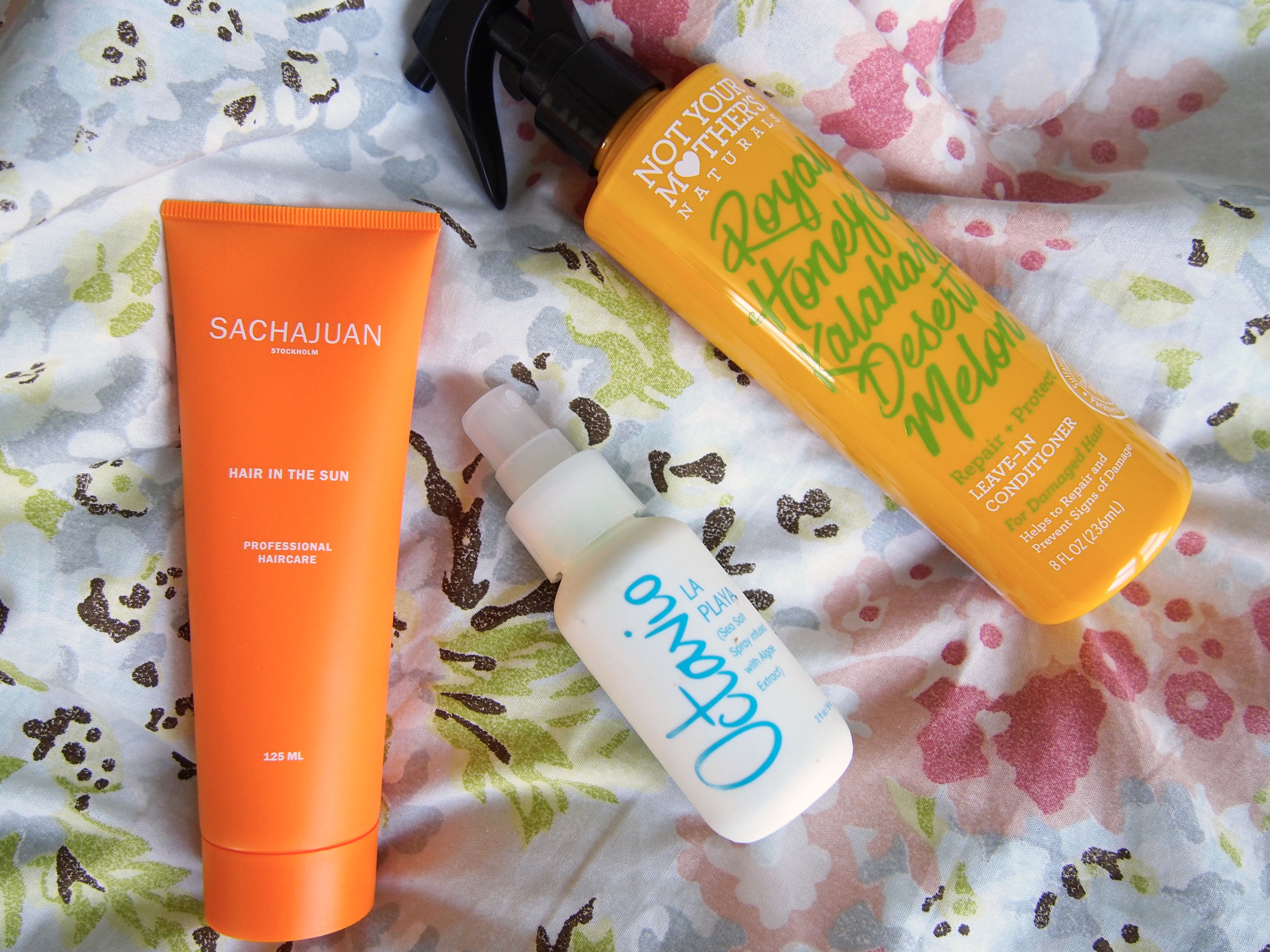 At the end of summer last year I got the Octavio La Playa Sea Salt Spray (similar from Bumble and Bumble) to give my hair the right kind of beachy texture I love.  When my hair is half dry, I mist this all over and comb through with my fingers.  With this, my hair is never sticky or crispy.  This keeps the softness while giving it a more effortless wave look to my already wavy hair.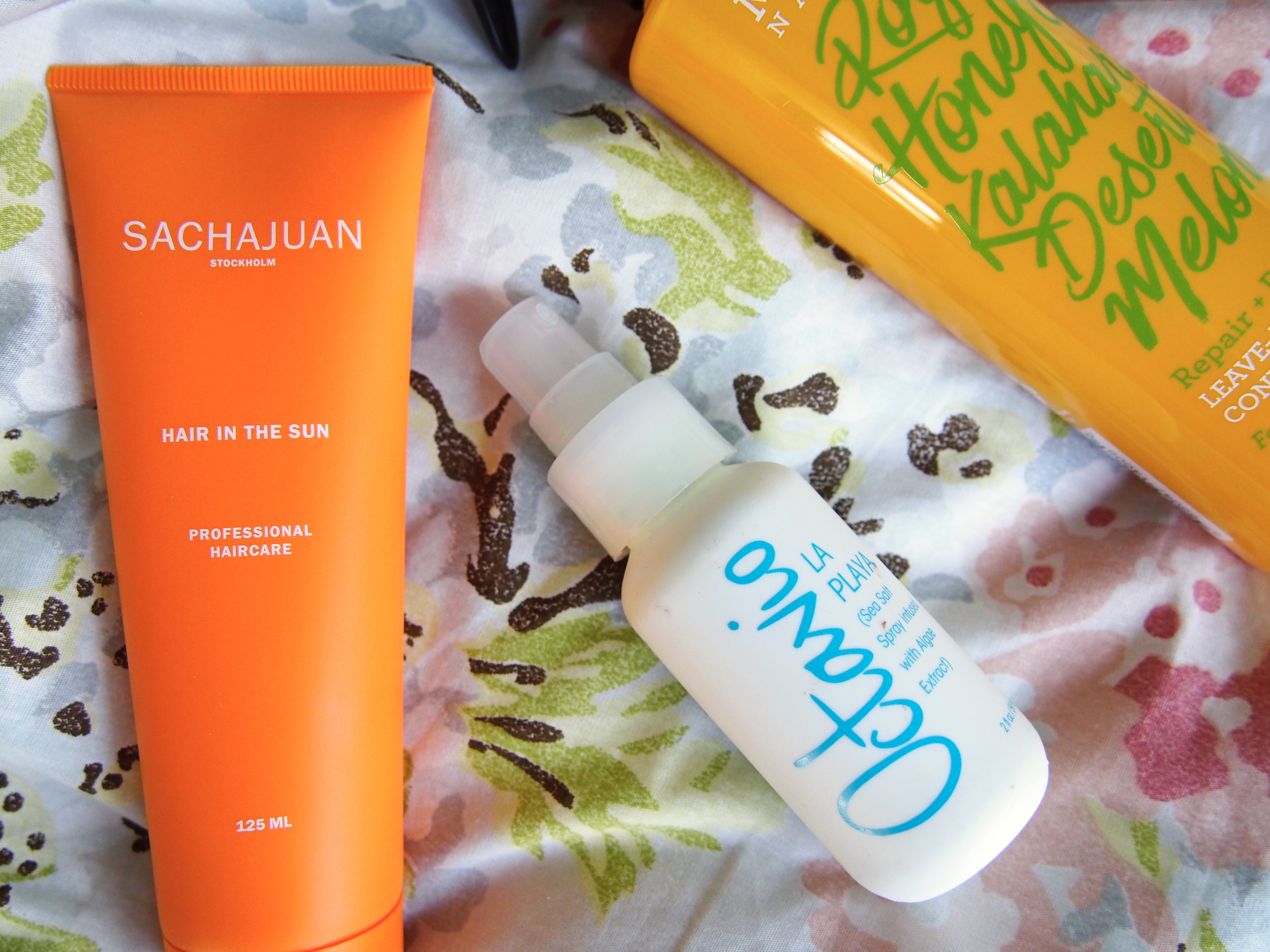 Also at the end of last summer, I got the Sachajuan Hair In The Sun sent to me and I was so excited to see this.  A hair SPF has been something that I've been really looking forward to using all winter until now.  I finally got to use this styling product meets hair sunscreen today and I loved it.  It gently defined my waves in a very natural way and has a slight scent to it.  Nothing is overboard about this and I appreciate having a hair sunscreen to keep my hair healthy.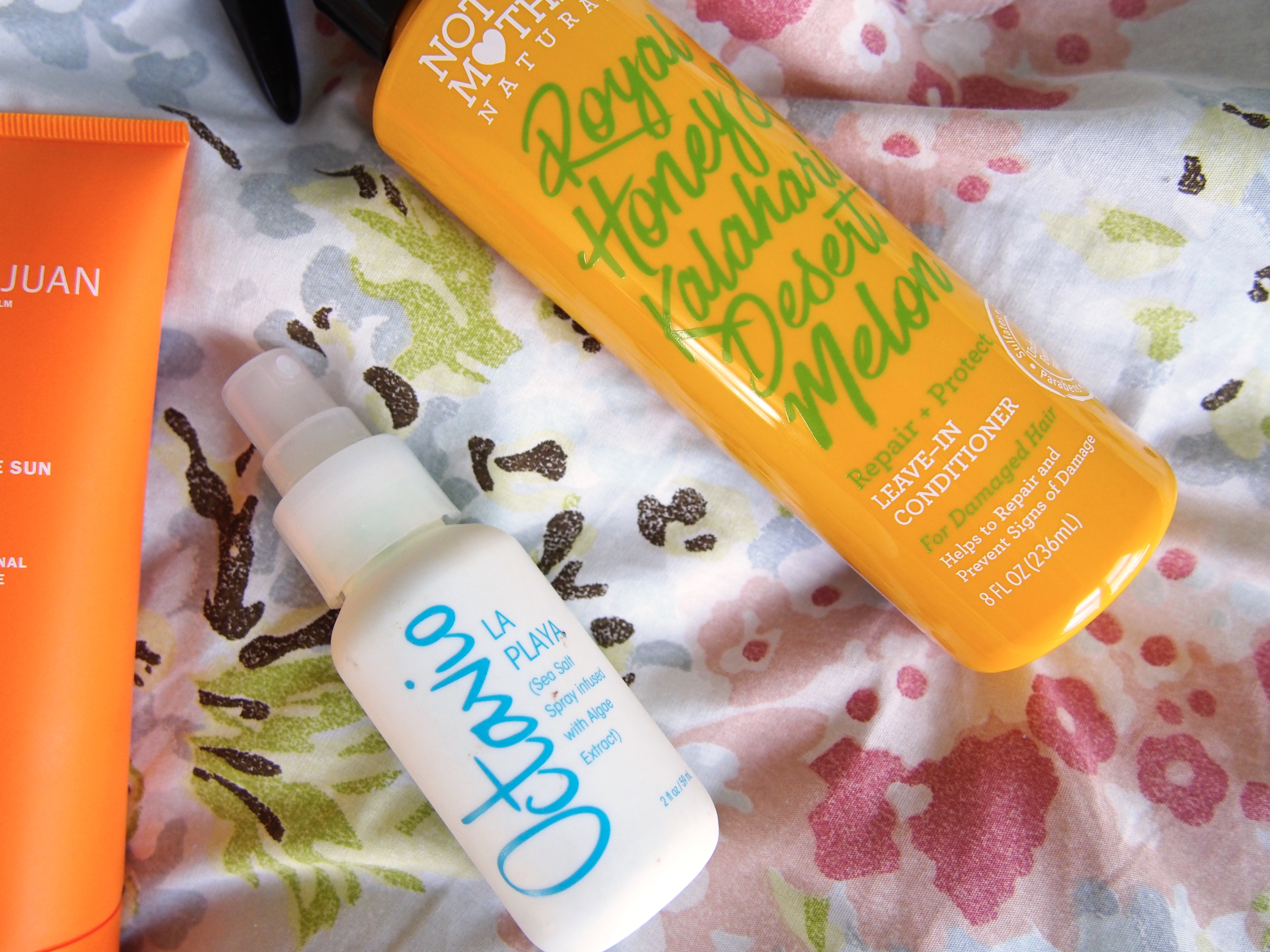 I was selected for the Glow Voxbox (yay!) to receive complementary products to review, and the Not Your Mother's Repair and Protect Leave-In Conditioner for Damaged Hair.  The scent is super summery and has awesome notes like Royal Honey and Desert Melon.  I mist this through the ends of my hair towel dried and still damp then brush out my hair.  This keeps my hair soft and healthy and smelling good.
These products all work together to give me my ideal summer hair.  I always have leave in conditioner and salt spray in my hair, it just feels like summer.  What are your hair staples?