This time of year I find myself wanting to cozy up inside when there's a blizzard outside and it's -5 windchill.  I always take these nights as a little time to recharge.  Get your favorite music playing or a TV show binge-session going and settle in. Have a spa night whether by yourself or with some friends to really relax.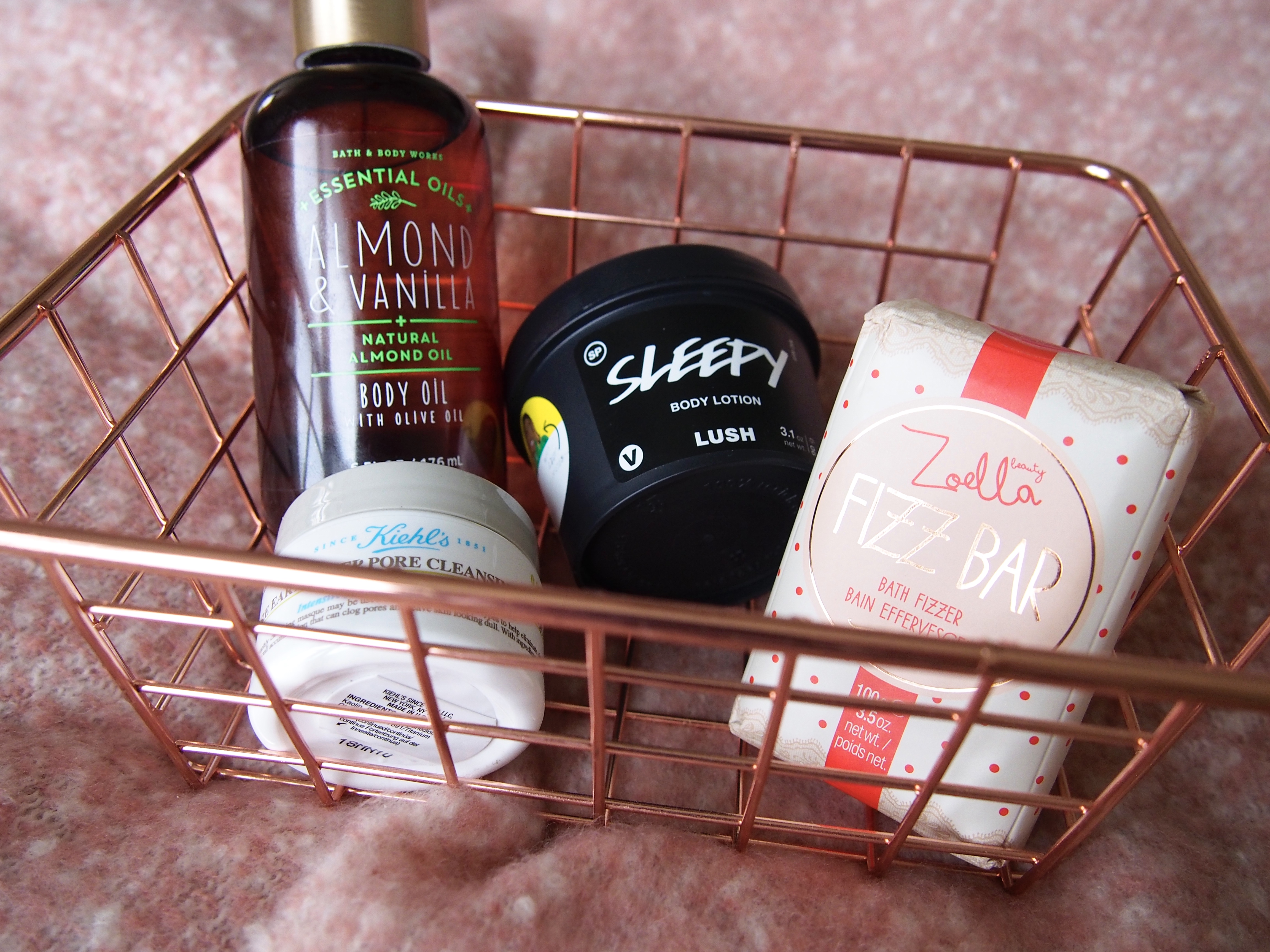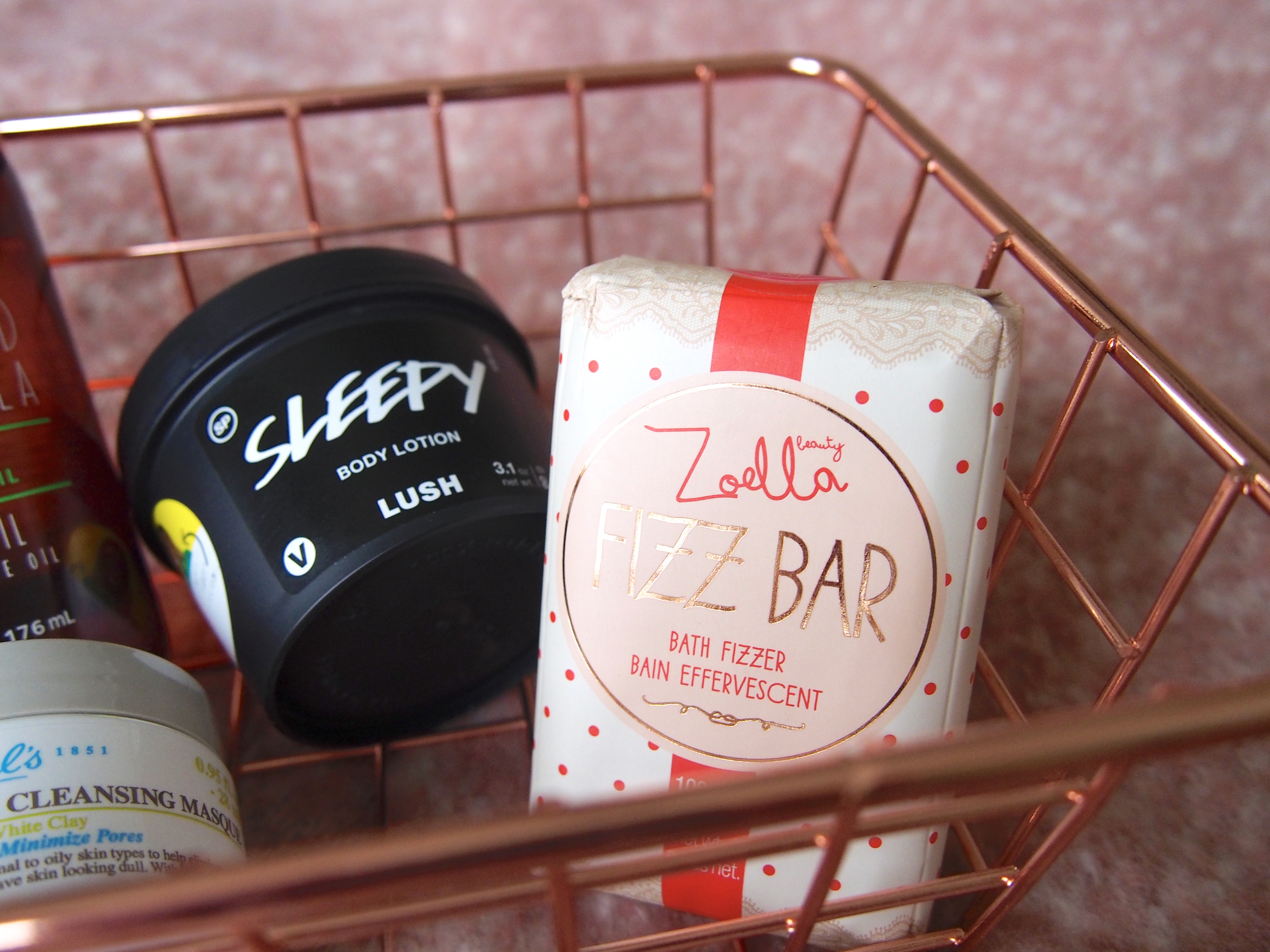 I usually go for a nice long shower but sometimes I'm more in the mood to hang out in a steamy bath for a while.  When I take a bath I love using a Lush bath bomb or one of these cute bath fizzers by Zoella Beauty (love supporting fellow bloggers).  It smells so nice and makes my skin feel so soft when I get out!  I also love that multiple come in one package so I don't have to buy a new one every single time like with bath bombs.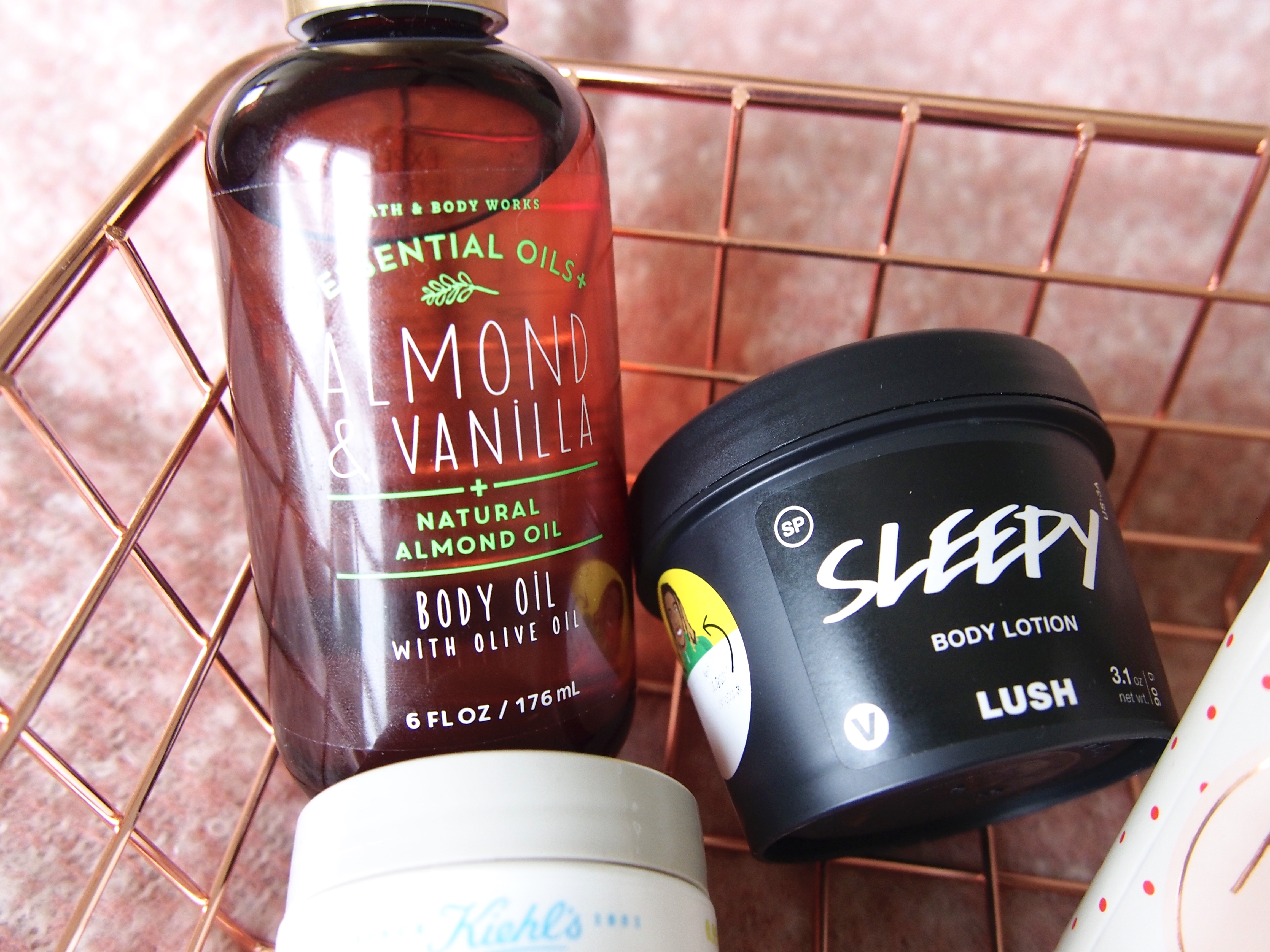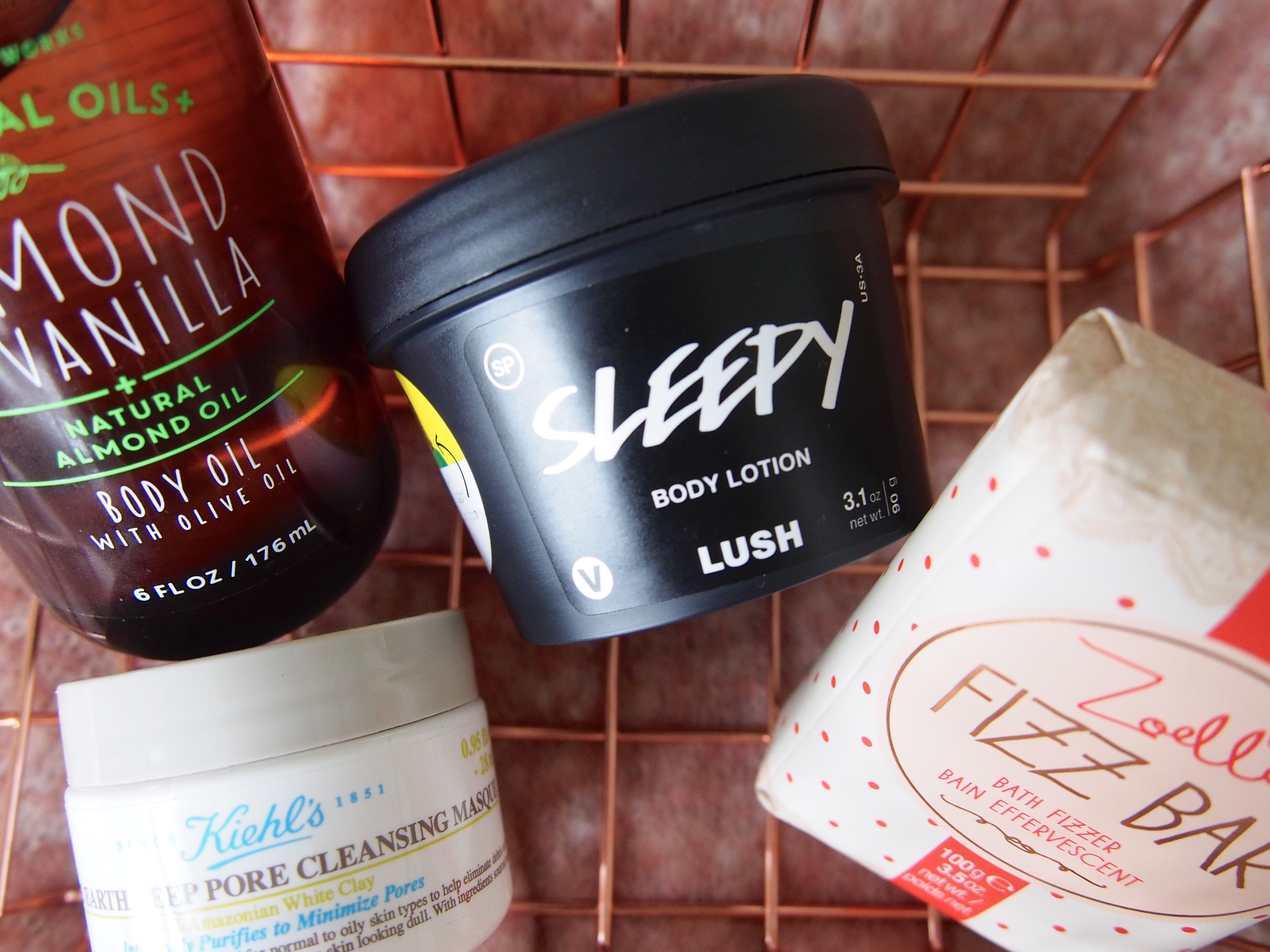 After a nice bath I love using a body oil to hydrate my skin and I love the warm and cozy scent of this one by Bath and Body Works.  It's one of the better ones I've tried since it doesn't leave my hands or body feeling greasy at all. It soaks in fast and hydrates deeply to keep my skin so so smooth.  For my hands and anywhere else, I top the body oil with Lush Sleepy lotion because it smells divine. It is thick and super moisturizing for my dry winter hands and legs.  The scent is beyond therapeutic and the color adds to the whole relaxing vibe this little wonder gives off.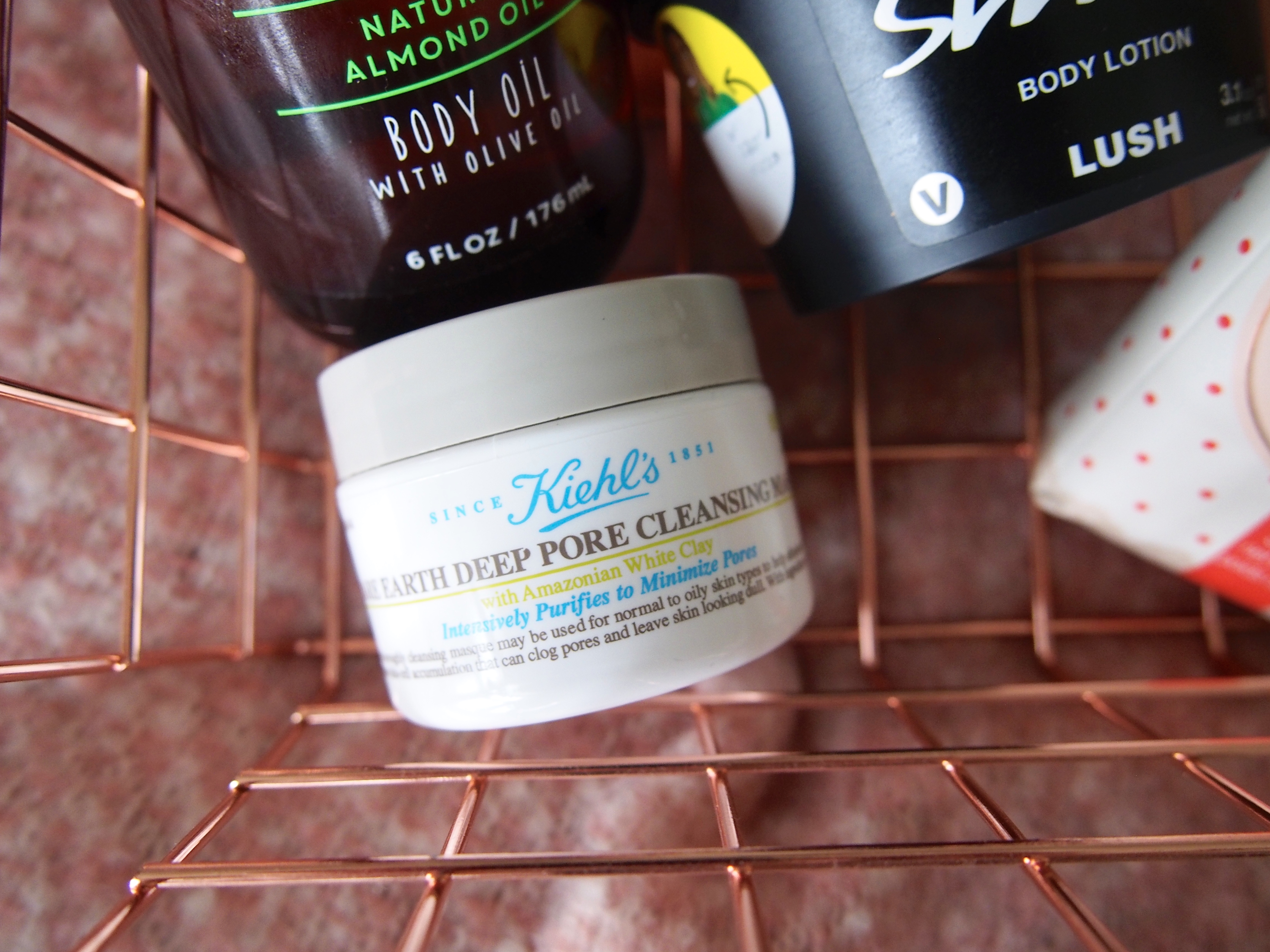 While my skin is still a bit damp from the steamy shower I put the Kiehl's Deep Pore Cleansing Mask. It works wonders on any spots and on my cheeks to minimize my pores.  My pores look so much smaller in the days after using this mask. Spots definitely are on their way out after a date with this bad boy.  I was seriously shocked to see that this actually showed significant progress and didn't dry my skin out.
These make for a seriously good-smelling, ultra-relaxing night. You can bet I'll be doing this routine on repeat all winter long.  Happy 5 months of cold weather!
Pinterest | Bloglovin' | Twitter | Tumblr