All the news lately highlighting how centuries-old racism manifests in our modern-day society has been upsetting to say the least and constantly leaves me with the feeling of "how can I help". Beyond protesting, signing petitions, and donating to causes, there is a lot of self-work we can do to create change. Over the past week or so I've been compiling lists of books, movies, TV shows, and podcasts that you can watch, listen, read, and learn from to self-educate. I think diversifying the content we consume is so important to create positive change from an individual level, so I hope you enjoy and use these lists!
I created lists of some of the books and movies I will use to educate myself on racism and learn more about being actively anti-racist. I also included a small list of a few of my favorite women of color (mainly black women!) on Instagram to help diversify your feed. Once I took a conscious scroll through my Instagram feed, I noticed that a lot of the people I follow look the same and wanted to make sure I was also supporting the amazing black artists and influencers out there! Of course, only follow these accounts if you are going to be bringing positivity to their pages!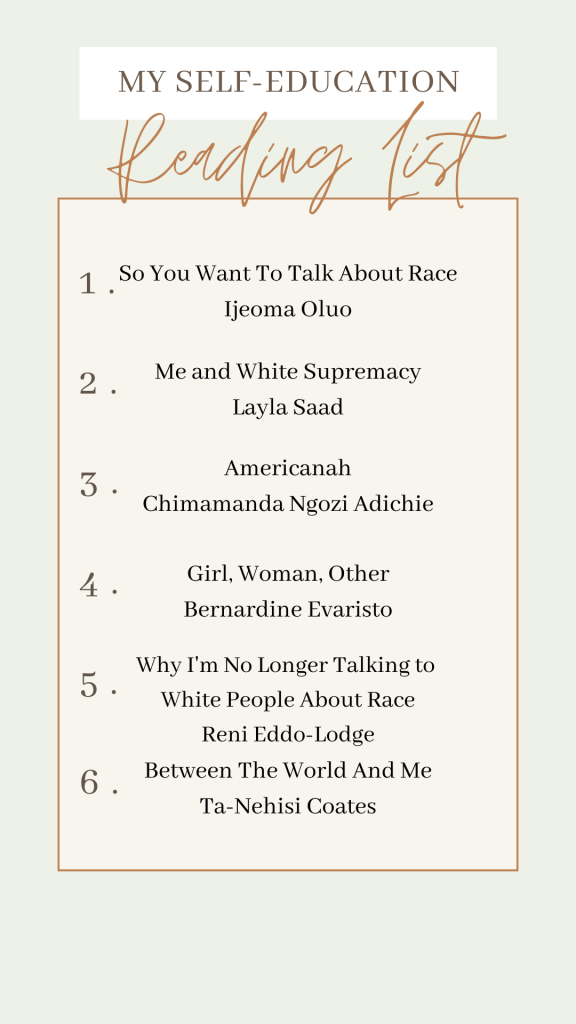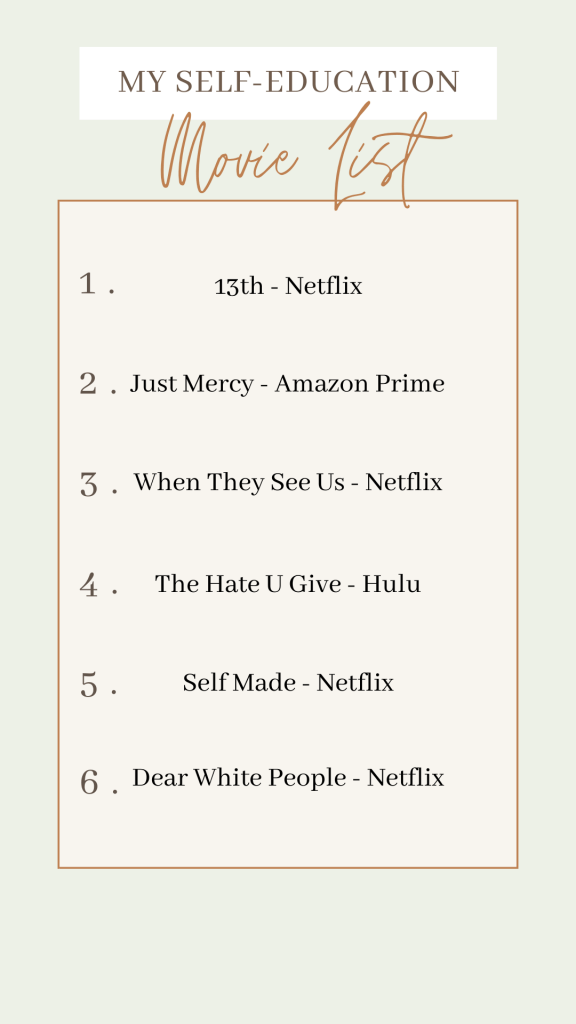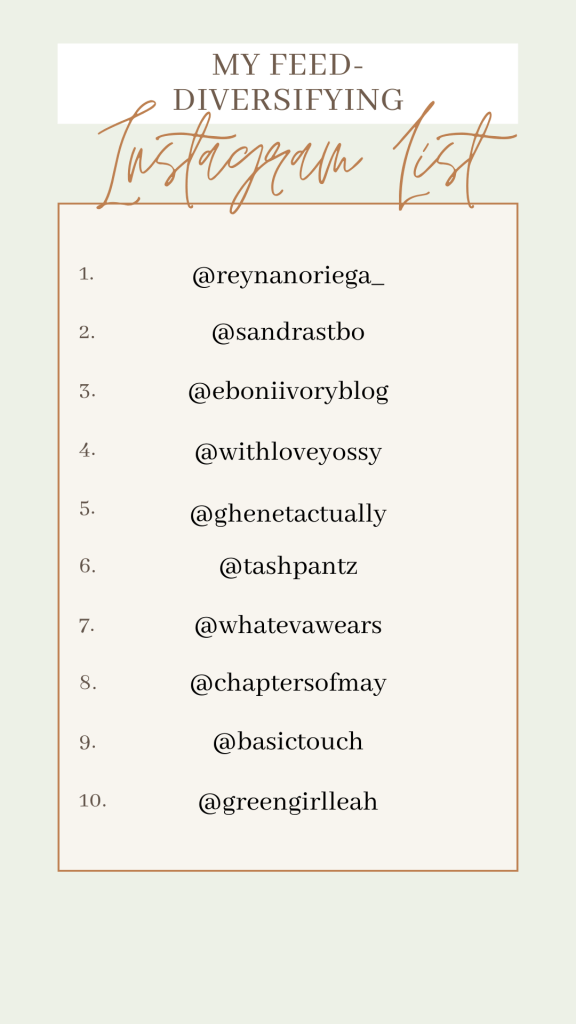 I will be starting by reading Americanah and watching 13th, where will you start? Leave a comment! Of course, there is an almost infinite collection of books, movies, TV shows, podcasts, and artists that you can support and learn from but this is just a starting point.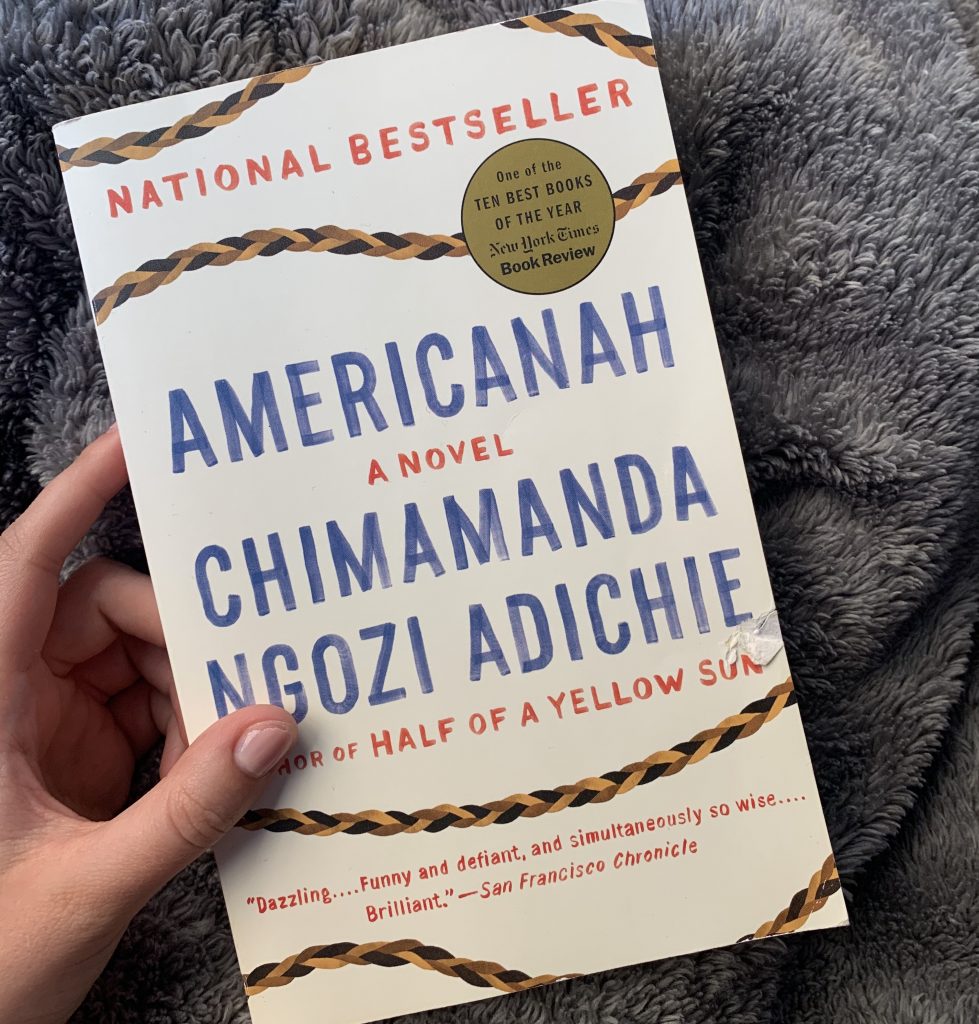 I hope you take a few notes on these lists and get watching, reading, and following! Black Lives Matter. It takes all of us to create change, so start reading, listening, and using your voice for positive change.