Hello lovelies!  My sister traveled to London last month and picked up a few goodies for me!  More specifically, she got each of her friend's holy grail drugstore product!  I got something in each category: lips, eyes, face, and cheeks!  Let's get started!
Starting at the top I got Collection Speedy Blush in 01 Tickled Pink, then I got the Rimmel Lasting Finish Concealer in 20 Ivory, Collection Colour Lash Mascara in Black, and Barry M Matte Me Up Lip Crayon in 2.  These are all great products and fit seamlessly into my makeup routine!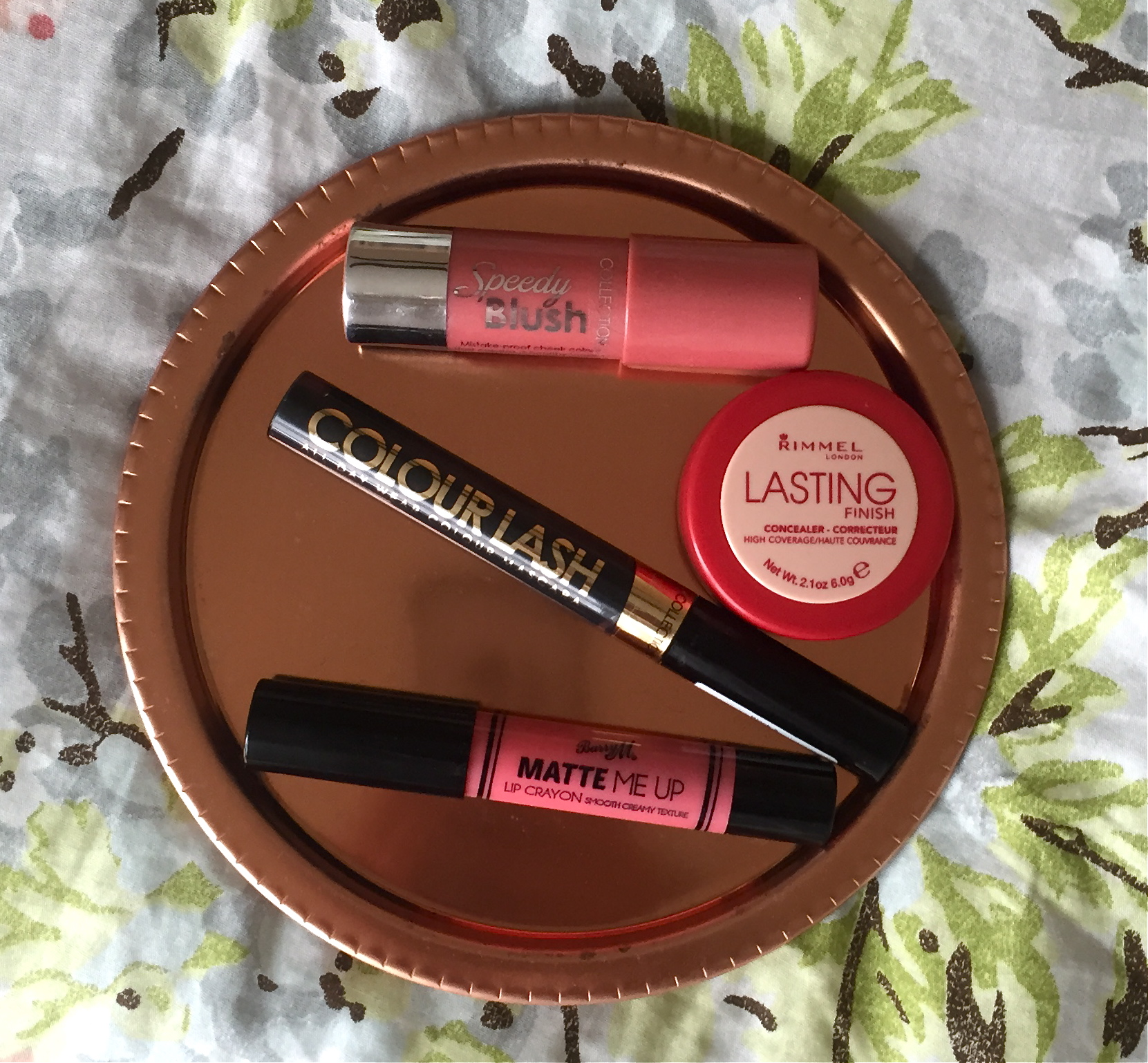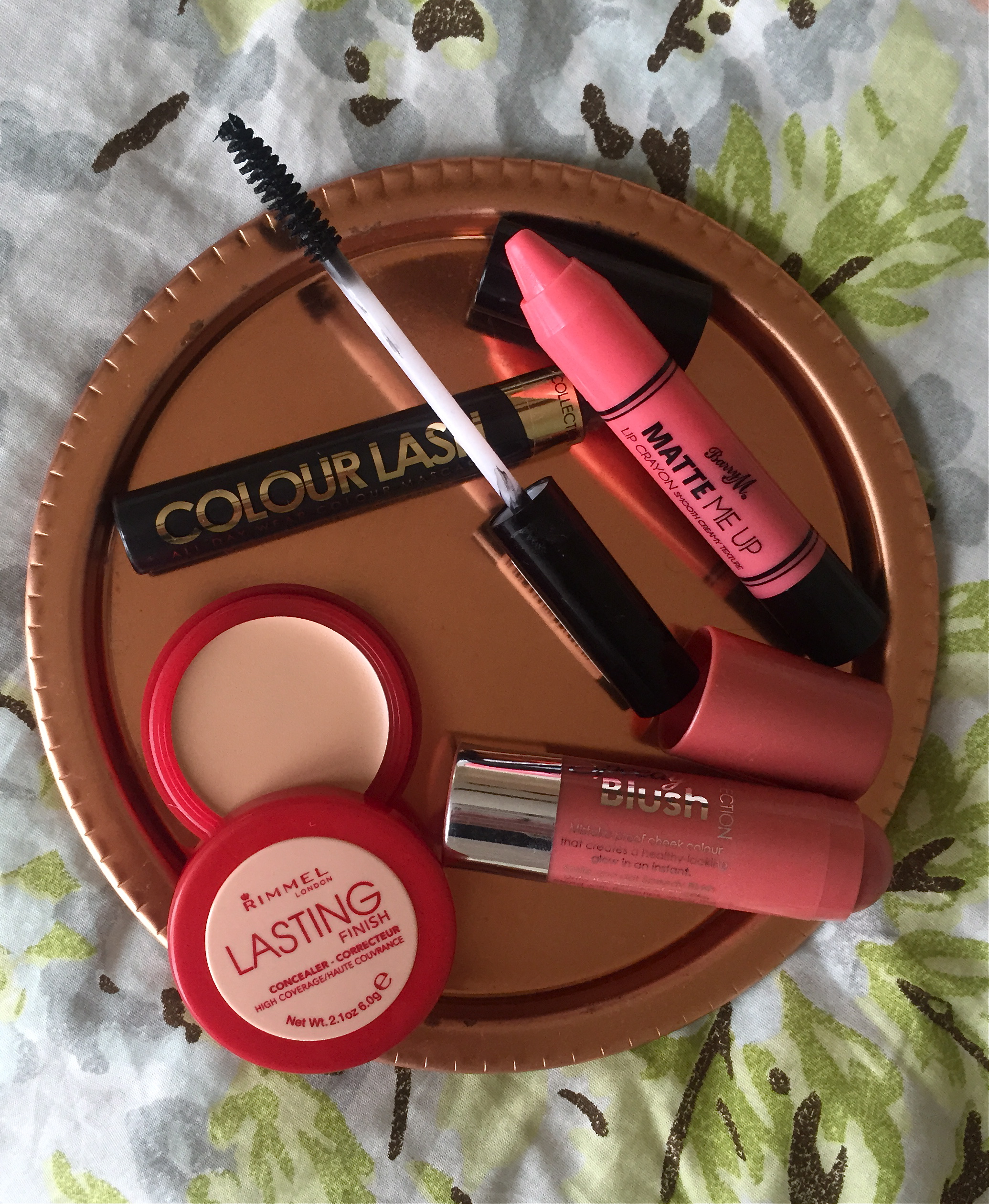 The brush on the Collection Colour Lash Mascara is amazing.  I absolutely love this mascara because it makes my lashes incredibly dark and long. It seemed like a stain more than a mascara because it wasn't the most volumizing mascara I've ever tried.  Using this, my lashes just look so natural and real while looking long and dark, exactly what I want.
So the bullet of the Barry M Lip Crayon broke in transit but I just pushed it back in and it works fine.  The color is a beautiful coral shade that's a bit more pinky but has a slight orange undertone.  It is a great summer color and the matte texture makes it a bit more long-lasting!
The Collection Speedy Blush has a nice sheen that makes me look so glow-y and healthy.  I love the shade, it's a nice pink-y peach which is my blush shade of choice.  It's a cream so I prefer it for summer and it's the perfect size to throw in my bag for touch ups.
If you guys don't know, I love love love Rimmel and there is a huge lacking near me.   I don't know if the entire U.S. has such a small selection or if it's just where I live but I really need more because I love the brand.  The Rimmel Lasting Finish Concealer was one that I kept seeing online but it was nowhere to be found.  My sister read my mind and got it for me!  It is really thick and full coverage but I have to be careful around dry spots on my skin as it does stick a bit.
All of these things are things I can't get near me which is sad but I can repurchase on feel unique!  My favorite is the mascara but I use all of them regularly!
What is on your "abroad wish list"?  Leave a comment!
xoxo