Hello lovelies!  The other day I was trying to make an order on Starlooks using one of the gift cards I received in my first Starbox and I was looking at The Lip Enhance and Moisturize.  I was confused about what it would be and tried to google it to find a review but I couldn't find any.  So I feel a responsibility to begin reviewing my Starlooks cosmetics so other people trying to order something will have a review to look at.  I mean, we all google stuff before we buy it don't we?  Help a sister out!  Let's get started!
I'm going to start my Starlooks reviews with the High Life Illuminator, Limited Edition on the website right now.  It was an option to receive in the July Custom Starbox.  It comes in a small cylinder similar to a lip gloss container with a doe foot applicator.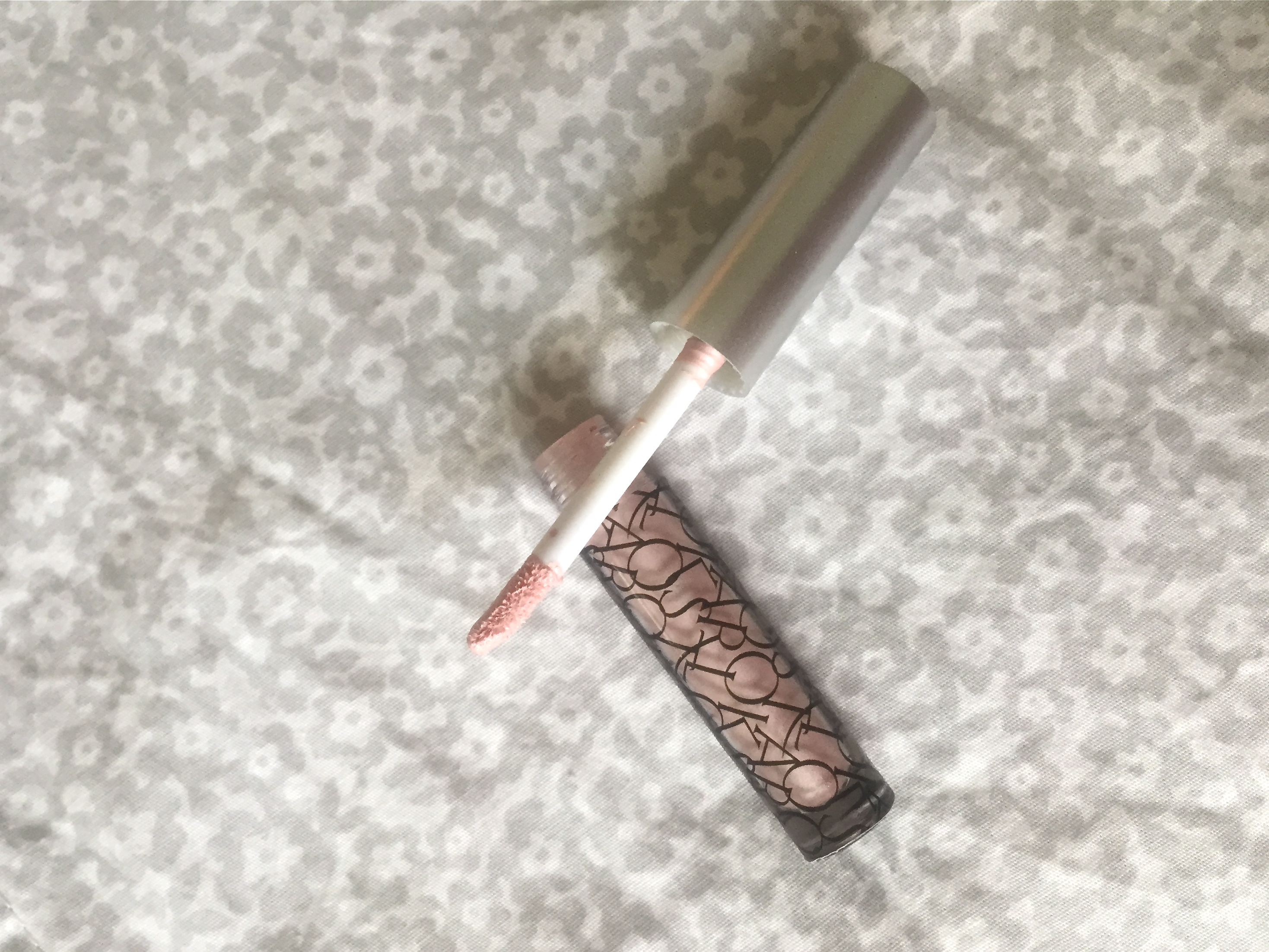 The pinky opal shade flatters any skin tone and looks gorgeous alongside any makeup: smoky eye, contour, none?  It flatters every look and everyone.  Because it looks so opaque and comes in this packaging, you'd think this would dry really fast but I can assure you it is very sheer and looks incredibly natural because it blends like a dream.  It fits in seamlessly anywhere on the skin and melts in, looking very healthy.  It's a light-weight, thin, and pearlescent highlighter.  This looks beautiful when applied over foundation in the usual highlight/ strobing places: under eyes, cheekbones, nose, chin, and forehead.  You can also mix it in with under eye concealer and foundation for an even glowier look.   This doesn't give the sweaty glow that some do but the healthy glow look which I much prefer.
This is a super thick swatch of the product and directly to the left is it blended out, super natural right?
This is such a universal makeup item and it is on of my favorite highlighters I've used.  I highly recommend this if you haven't found a highlighter you like yet.  It is $10.50 for this size and I'd get it quick because it is Limited Edition!  I hope this helped a little bit if you were thinking about purchasing this, I would definitely encourage it!
If you want to sign up for a Starlooks subscription , you can use my referral link here!
What's your favorite highlighter?  Any questions about this one?  Let me know!
xoxo