Hello lovelies!  As I do on occasion, and I'm sure we all do, I put everything I like at Ulta into my online shopping basket then look at the total ($1,913.00 USD this time) sadly.  I decided to take a few of the items I really loved and put them into a short list to share!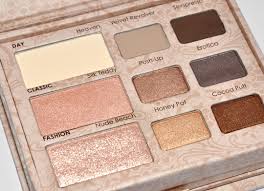 Too Faced Natural Eyes Palette
Too Faced Shadow Insurance in Champagne
Tarte Clean Slate Brightening Primer
Benefit That Gal Brightening Face Primer
Urban Decay Naked Original Palette
Smashbox BB Water

Becca Shimmering Skin Perfector Pressed (Moonstone)
Becca Shimmering Skin Perfector (Moonstone)
Beeca Shimmering Skin Perfector (Opal
Becca Ever-Matte Primer
Becca Backlight Priming Filter
Becca Undereye Brightening Corrector
Maybelline Lip Studio Color Blur (I Like to Mauve It)
Maybelline The Nudes Palette
Revlon Ultra HD Lipstick (Peony)
L'Oreal Color Rich La Palette Nude 1

It seems that I have taken a liking to Becca….and nude eyeshadow palettes.  This is about 16 of 120 items on my list but not all are high-end and this is a list to buy over a lot of time, I mean a lot of time.  None of these photos are mine and they all link to their source.  You can purchase all these items at Ulta!
What's on your wish list?  Leave a comment!
xoxo