Hello lovelies! So today I'm doing a What's In My Makeup Bag, but this is Fall Edition guys, much different in terms of colors and textures!  I'm doing this as a collab with Makena from Makeup By Makena!  She's absolutely the sweetest and I love her blog!  You should all go over and give her a bit of love because she's awesome!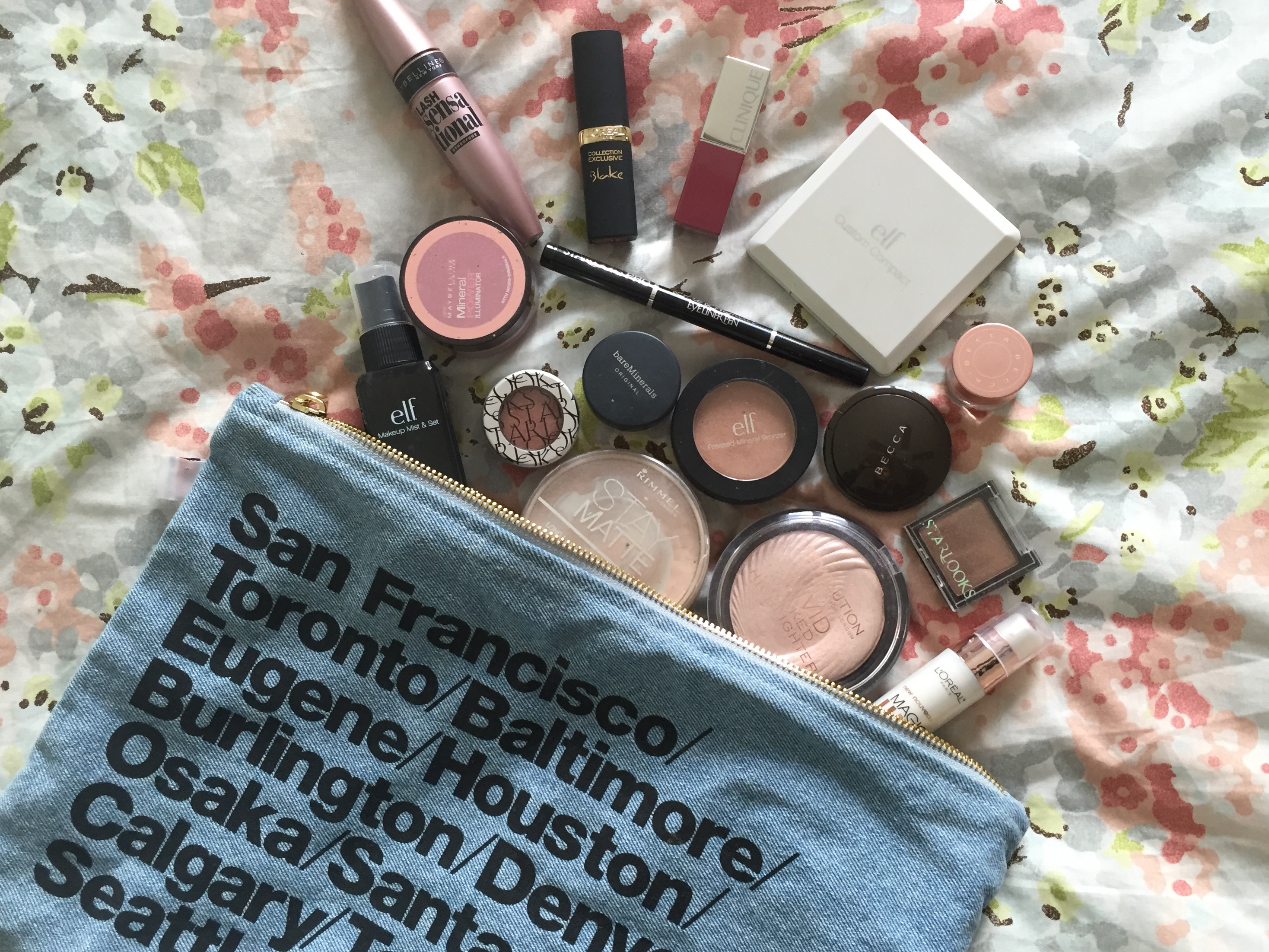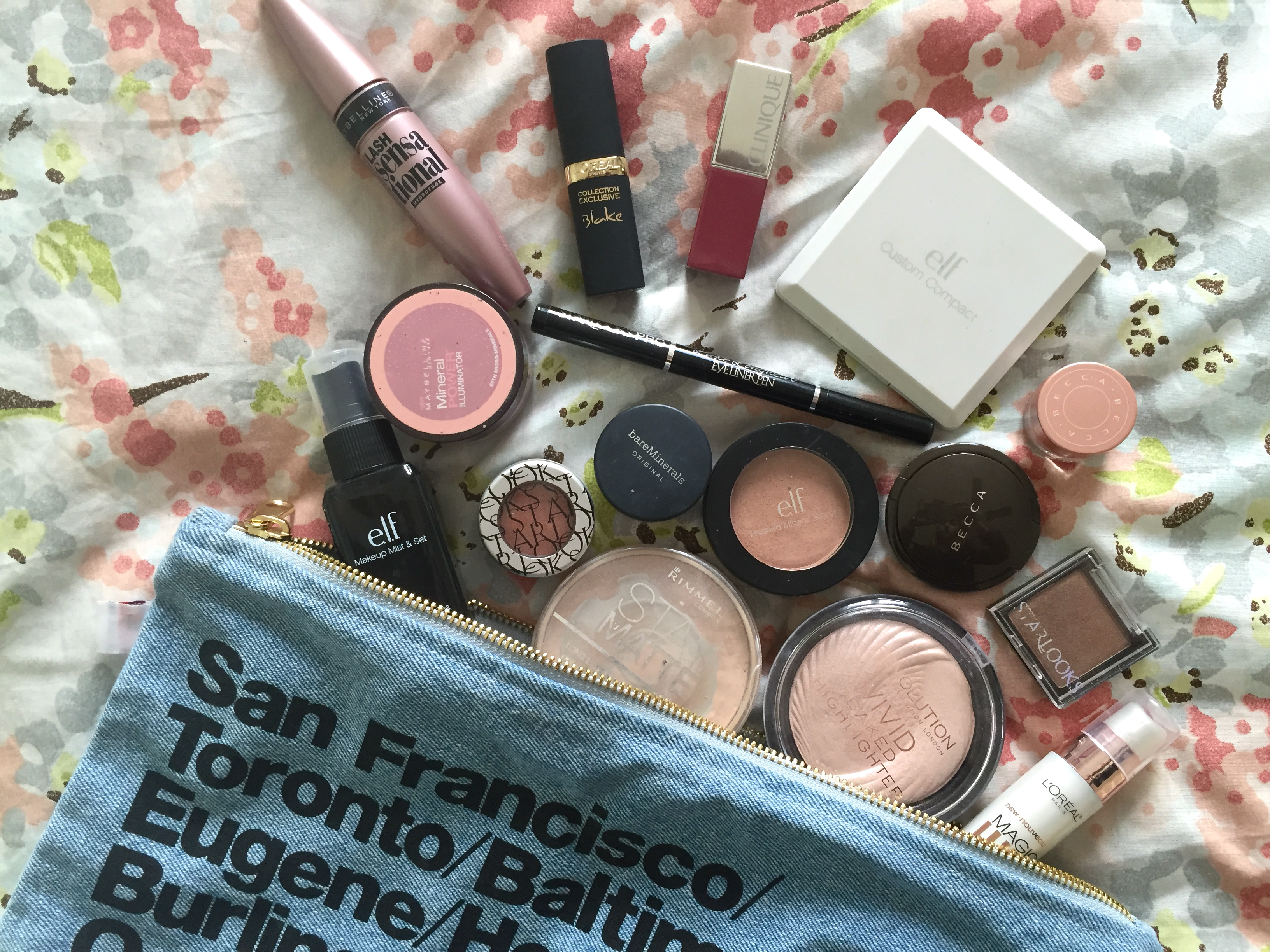 This makeup bag is from American Apparel and has a bunch of cities on it which I love since I love to travel, I also love that it is denim and not a flimsy fabric!  For this season I picked one or two from each category so we will start with primer and make our way up!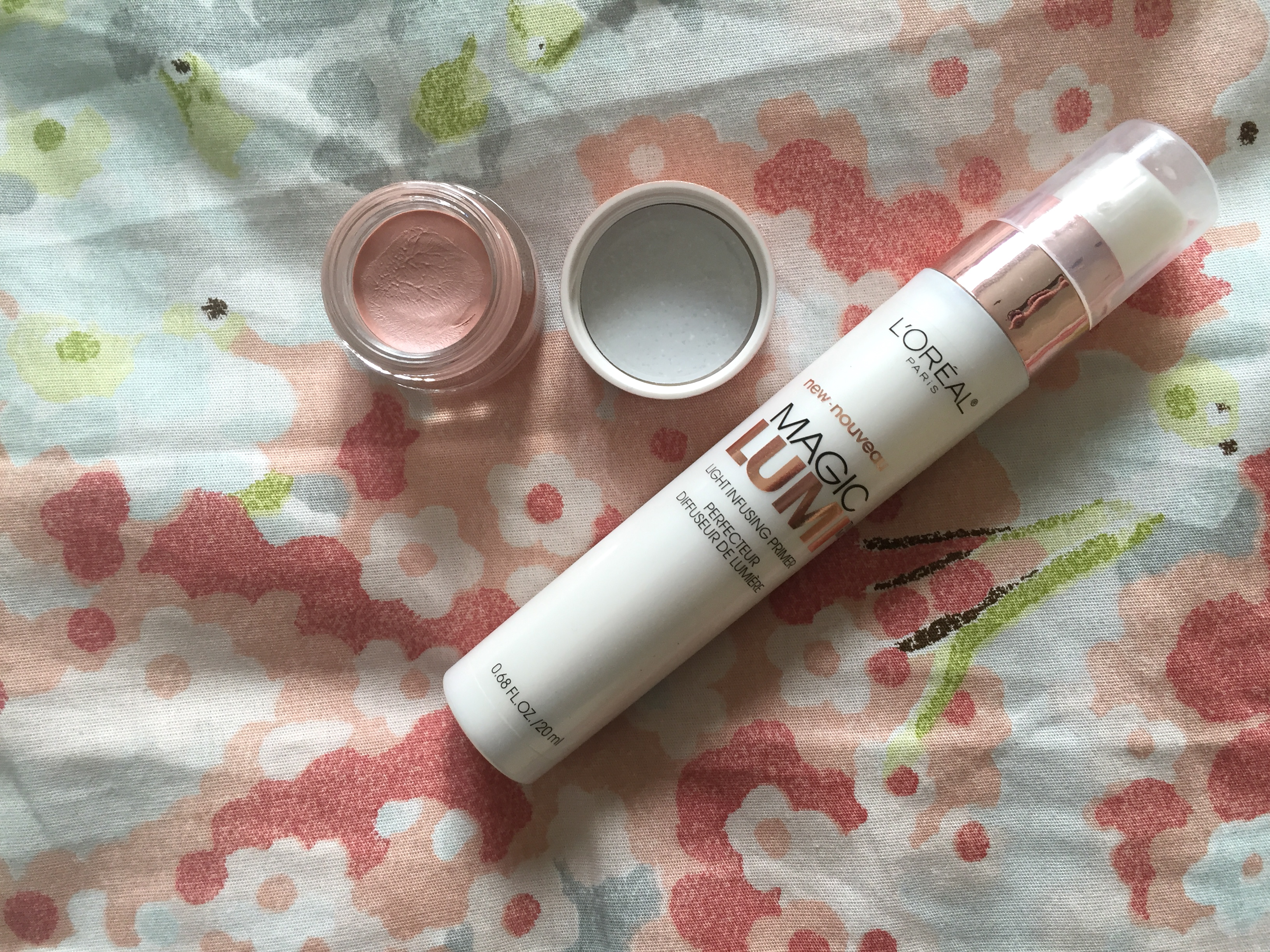 For primer, I chose my absolute favorite L'Oreal Magic Lumi Light Infusing Primer.  I wanted to try this as a dupe for the Becca Backlight (although I've never tried the Becca one) because I wanted to see if I liked the effect before splurging.  Let me tell you, this is outstanding.  I was not excited about the $13 price for drugstore but it's the best primer, much better than any high-end I've tried.  My makeup didn't get patchy throughout the day and my skin looked so glowy but not greasy at all!  My skin looks so smooth and perfect when using this, I'll never switch!  I also really enjoy glowing skin when the weather gets cooler!
For my undereyes I've been using my new Becca Brightening Corrector to cover up my super dark circles that have made an appearance lately.  It's really thick but it isn't as red toned as some which I prefer because then I don't need as much concealer to get rid of the red tone.  Do you know what I mean?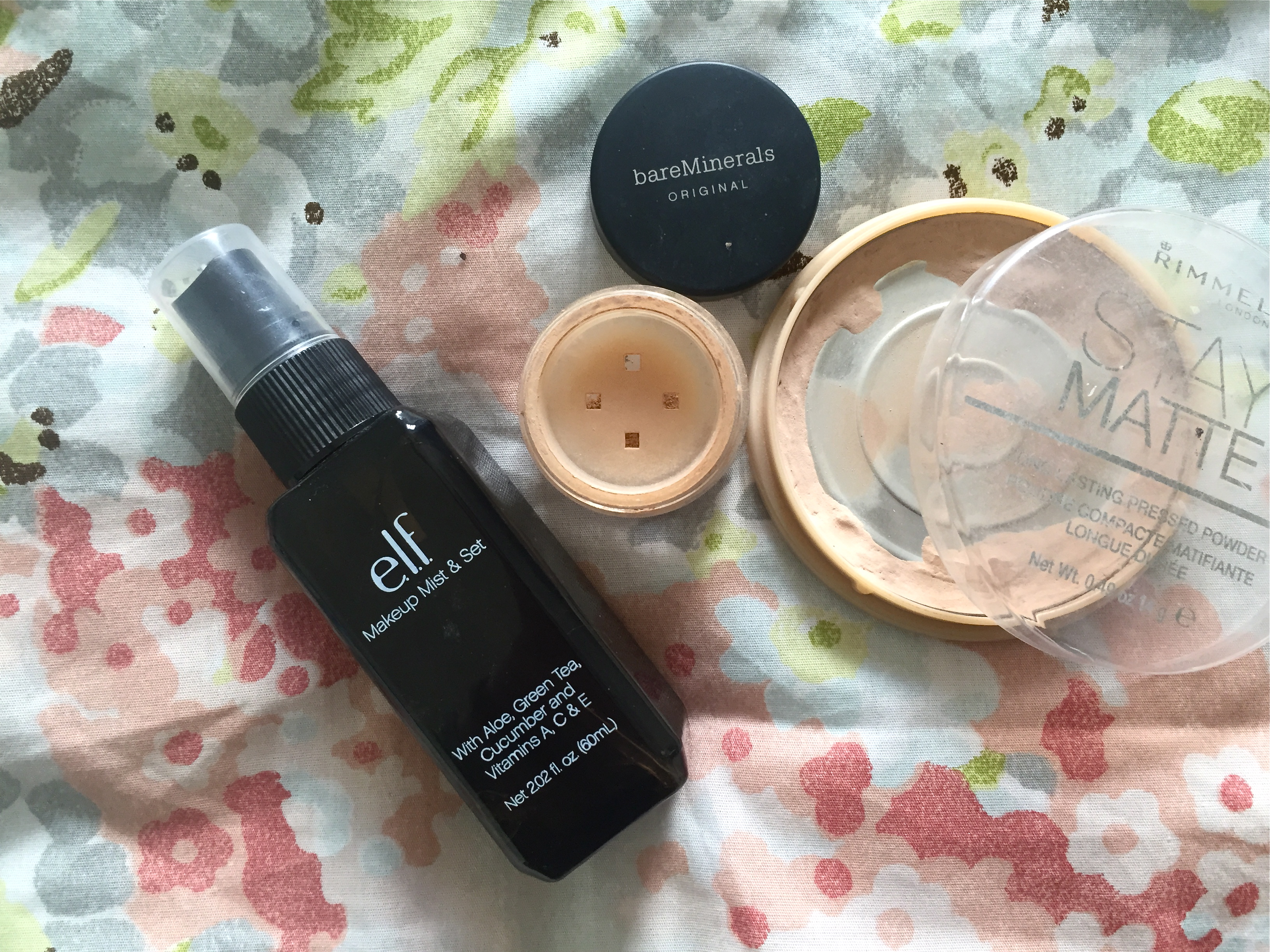 For foundation I've been preferring the no makeup look so to take a break from raving about my favorite Rimmel True Match, I have been using the Bare Minerals Original Foundation with no primer or anything, although it does look great with my L'Oreal Primer.  It's so natural but gets rid of all the redness in my skin!  I need a new one but I'm dreading spending the money!
For when I am using a liquid foundation, the face powder I've been reaching for is my Rimmel Stay Matte to finish it up.  I have so little left that I'm excited to finish this and get a new powder, I'm thinking Maybelline Matte and Poreless (update: I didn't like it at all).  This is my second one of this, shocking, which says a lot about it.  It's so affordable and works so well, I'm in love and I always always always go back to it.  On top of that I usually use my e.l.f. Mist & Set to give some natural glow and take a bit of the edge off the powder.  It makes my makeup stay so long and looks really nice!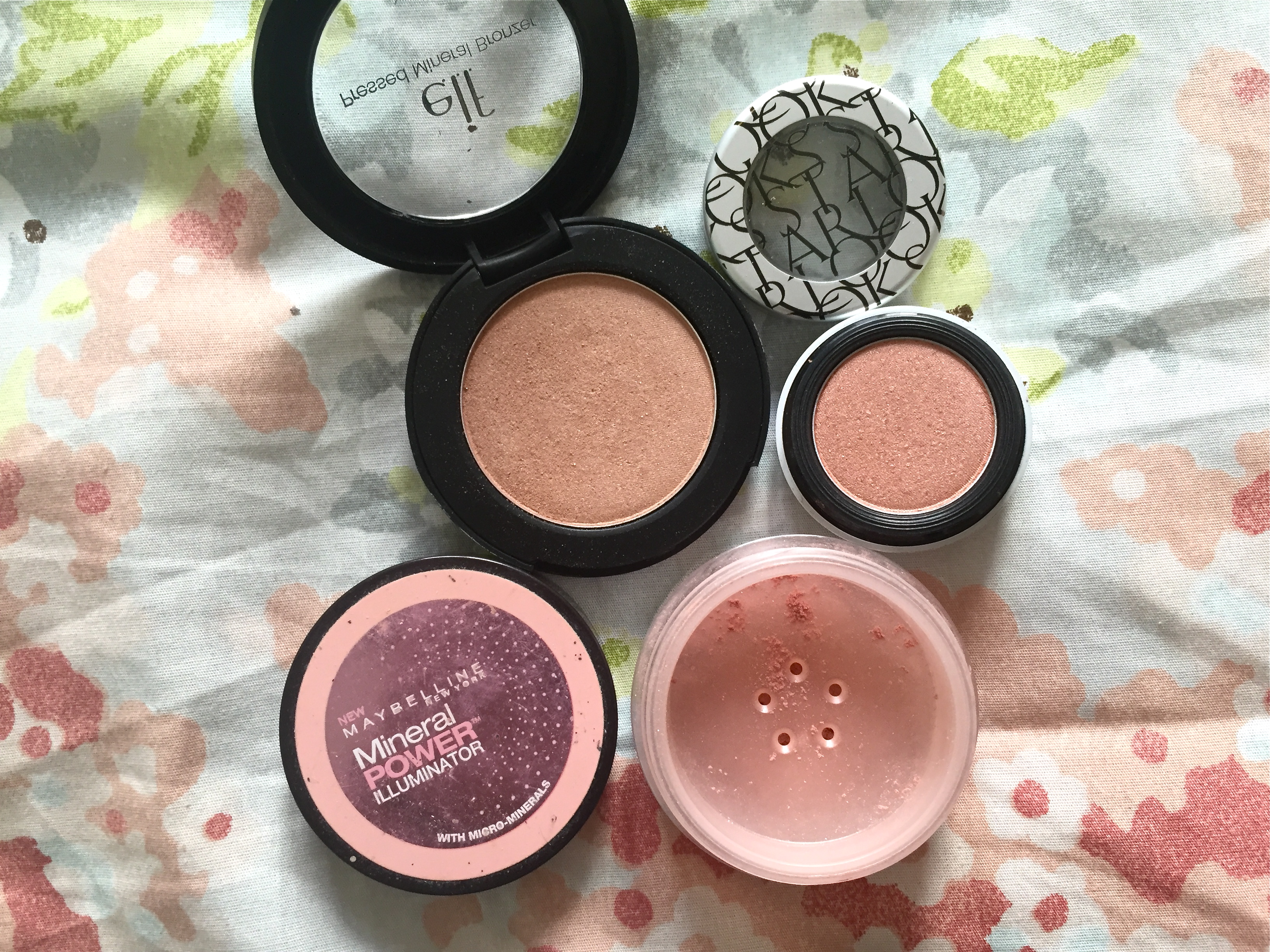 For blush I've been liking my ages-old Maybelline Illuminator in Pink, also trying to finish this up!  I love the super subtle pink glow that it gives!  I also have been using my Starlooks Rose Gold Skin Perfecting Blush (reviewed here) a lot because it is a bit of a darker more autumnal shade, while still giving the glow that I like!
My e.l.f. Pressed Mineral Bronzer in Baked Peach is light enough for a face powder for me so I enjoy using that all over for a nice glow or under my cheekbones and around the sides of my temples to add just a bit of warmth to my skin, it's a great shade for light skin!  It's not too orange which is a problem with most bronzers.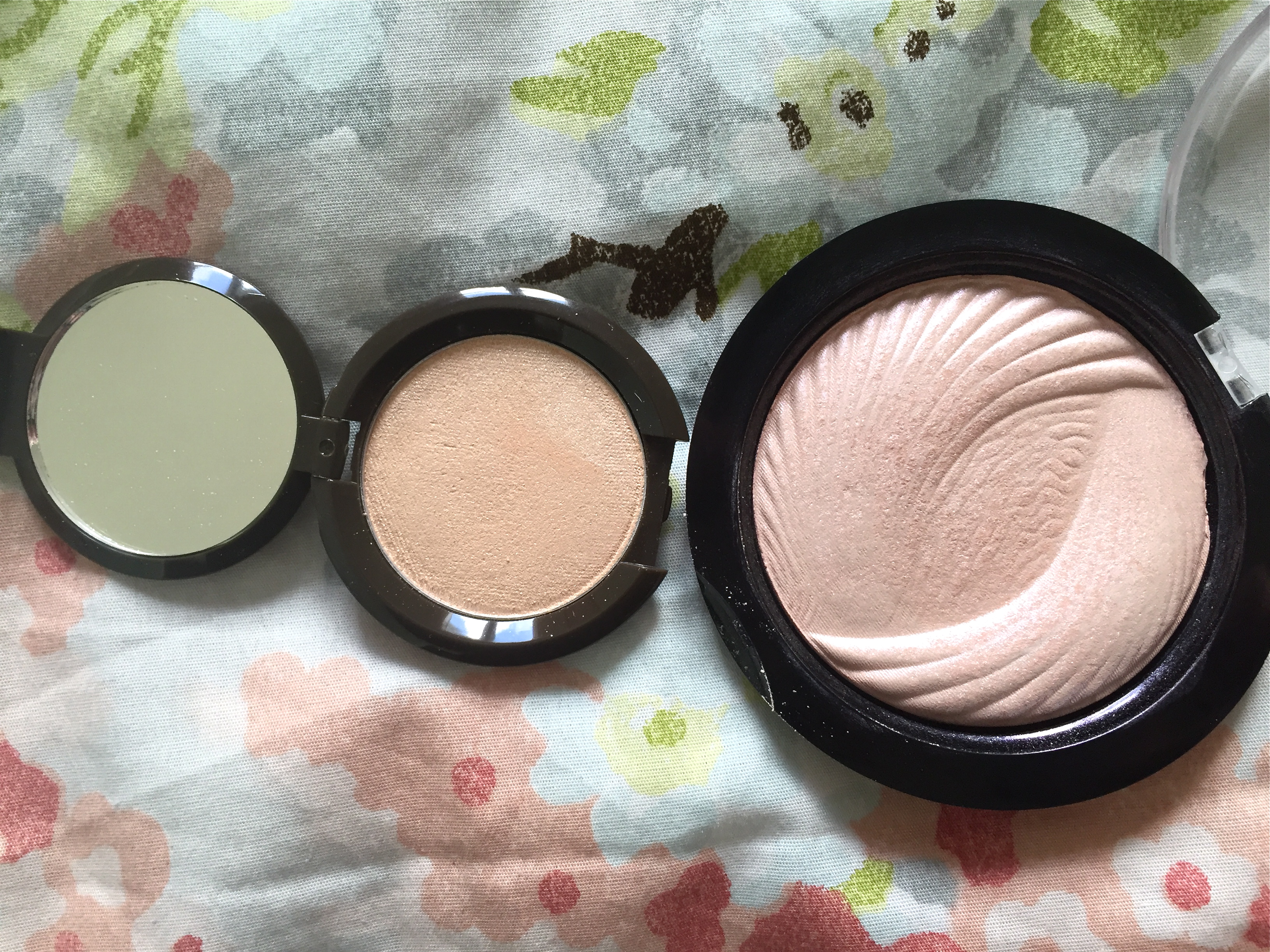 I've been using my highlighters every day this season, either my Makeup Revolution Vivid Baked Highlighter in Peach Lights or my mini Becca Skin Perfector Pressed in Moonstone.  The Makeup Revolution is pinky/opal while the Becca is more yellow.  They're both beautiful but I'm reaching for the Becca one a lot more lately!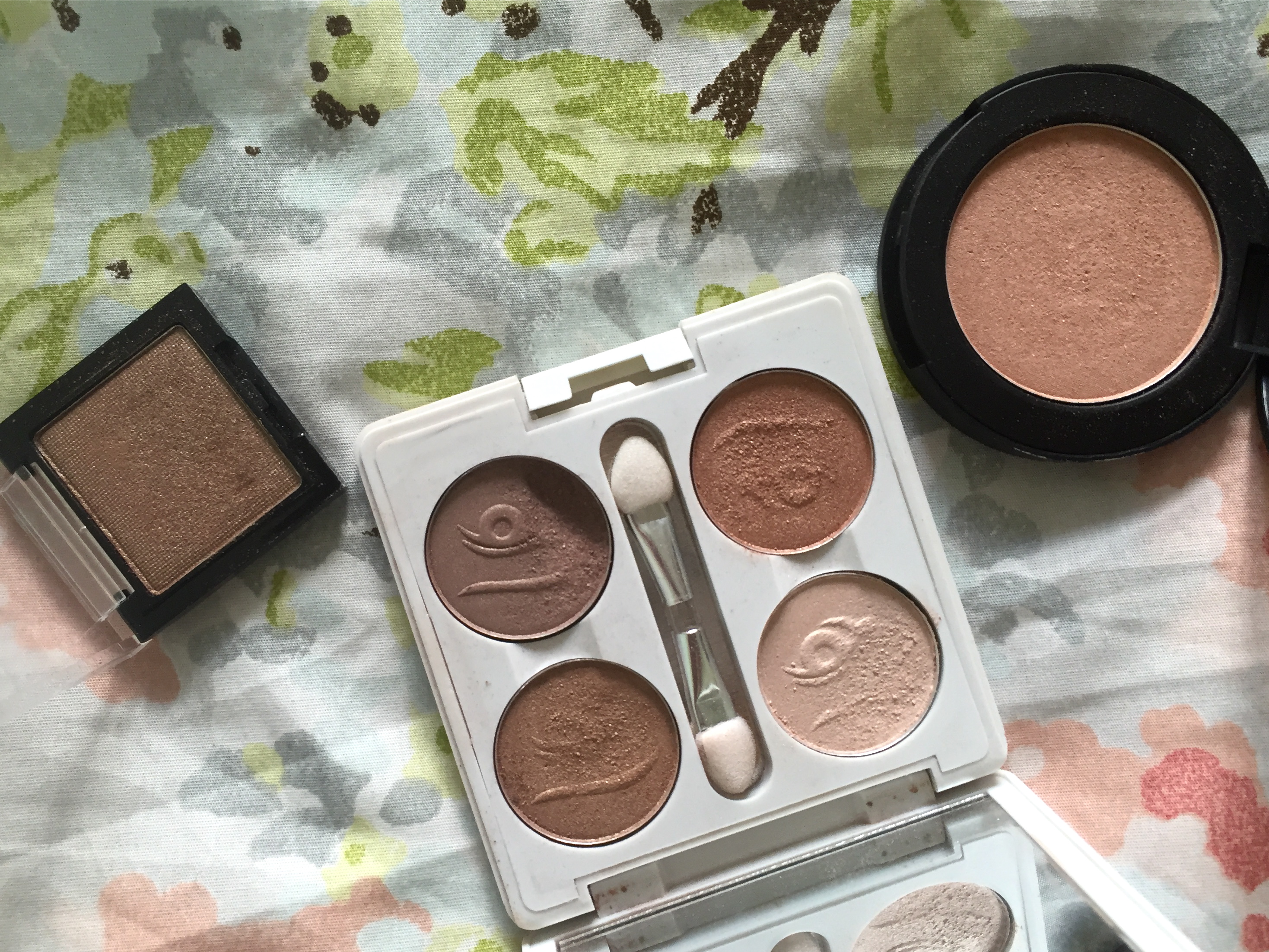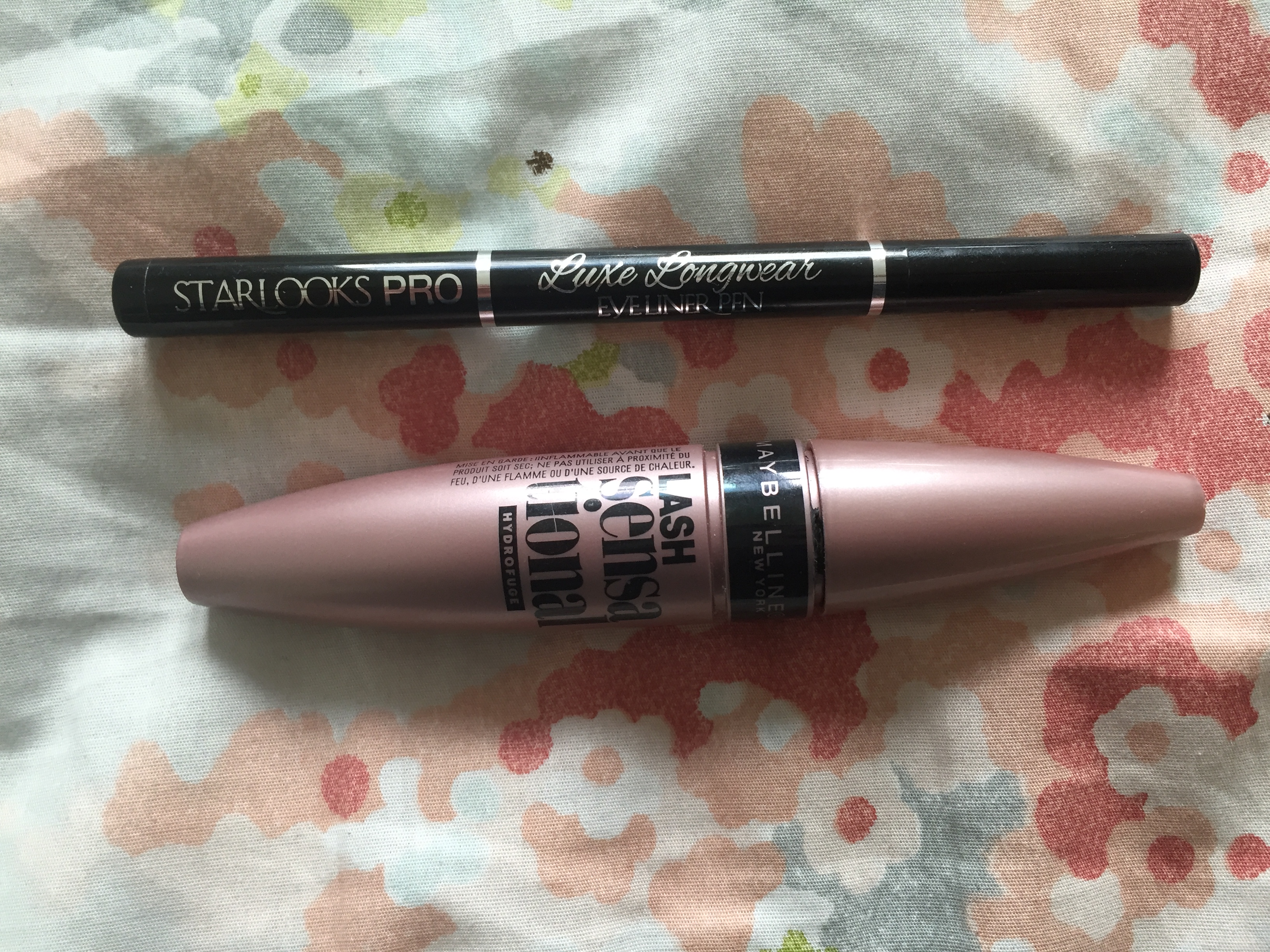 For eyes I've been all over the place, trying new things every day but my most used would have to be my Starlooks eyeshadow in Gold Coast and my Custom e.l.f. Eyeshadow Palette which has the shades Pink Ice, Wheat, Moondust and Peach Fizz.  Then I use my Starlooks Pro Long-Wear liquid eyeliner pen for some nice wings and my Maybelline Lash Sensational Mascara in Waterproof Black.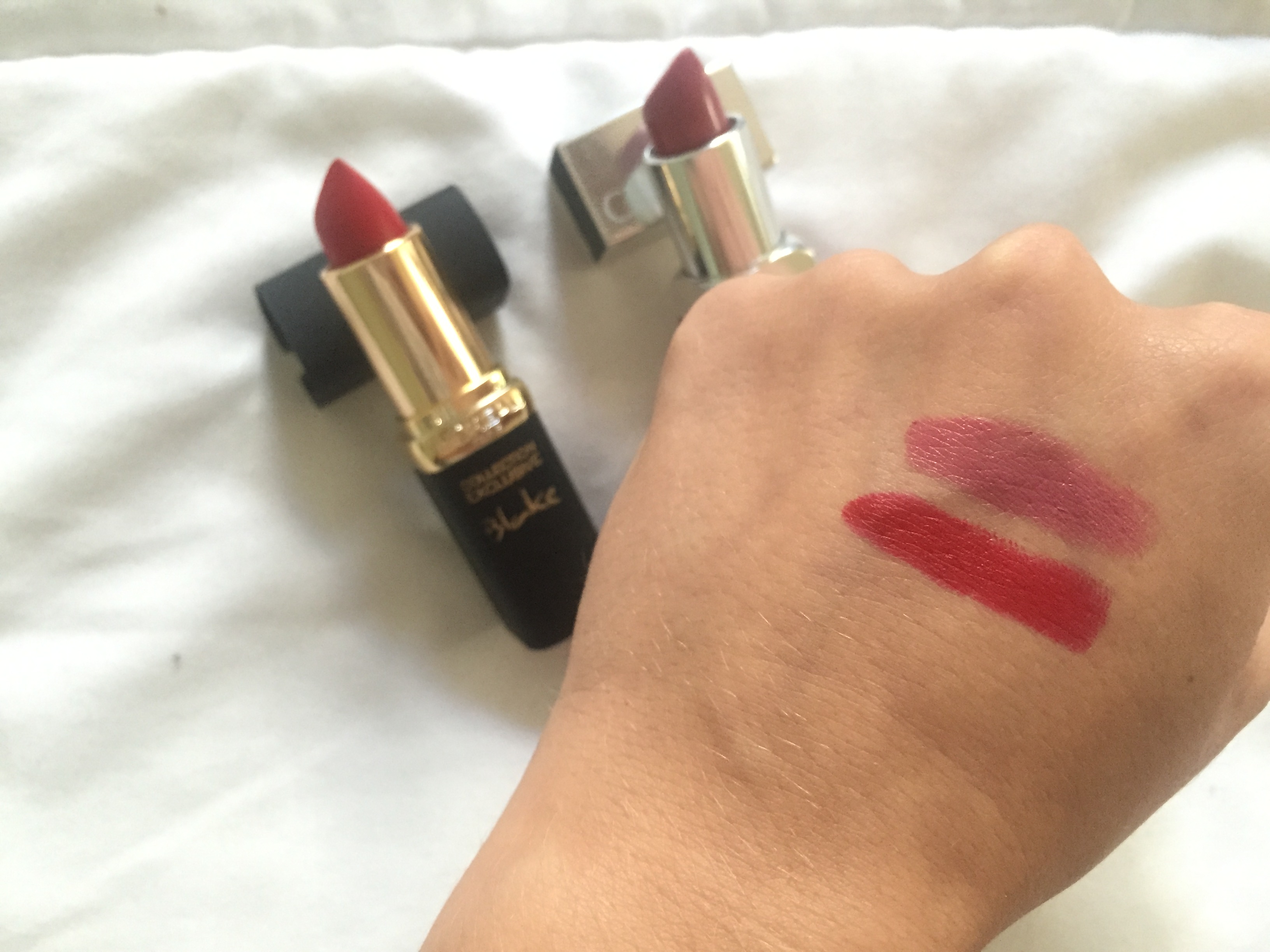 For lips I haven't been doing much but when I do I reach for my L'Oreal Blake's Red, which is a perfect true red.  When I'm feeling a bit more neutral, I love my Clinique Pop lipstick in Plum Pop, a gorgeous purple undertoned neutral pink.
Don't forget to stop over to Makeup by Makena and check out her post!  And let me know, what are your favorite autumn products?  Leave a comment!
xoxo