I've gotten so much new makeup that I realized I haven't written about yet so here it is!  For my birthday, I was allowed to "burn" my dad's Ulta points he had been hoarding forever. I think I had just as much fun planning my shopping cart as going there and picking it all out!  I am a huge list maker so it was so much fun to spend so long going through the Ulta website and putting everything I've ever wanted in my cart in whatever shades I've ever wanted.  This is a collective beauty haul of about a month with many trips to Ulta and Sephora. Enjoy…
Sephora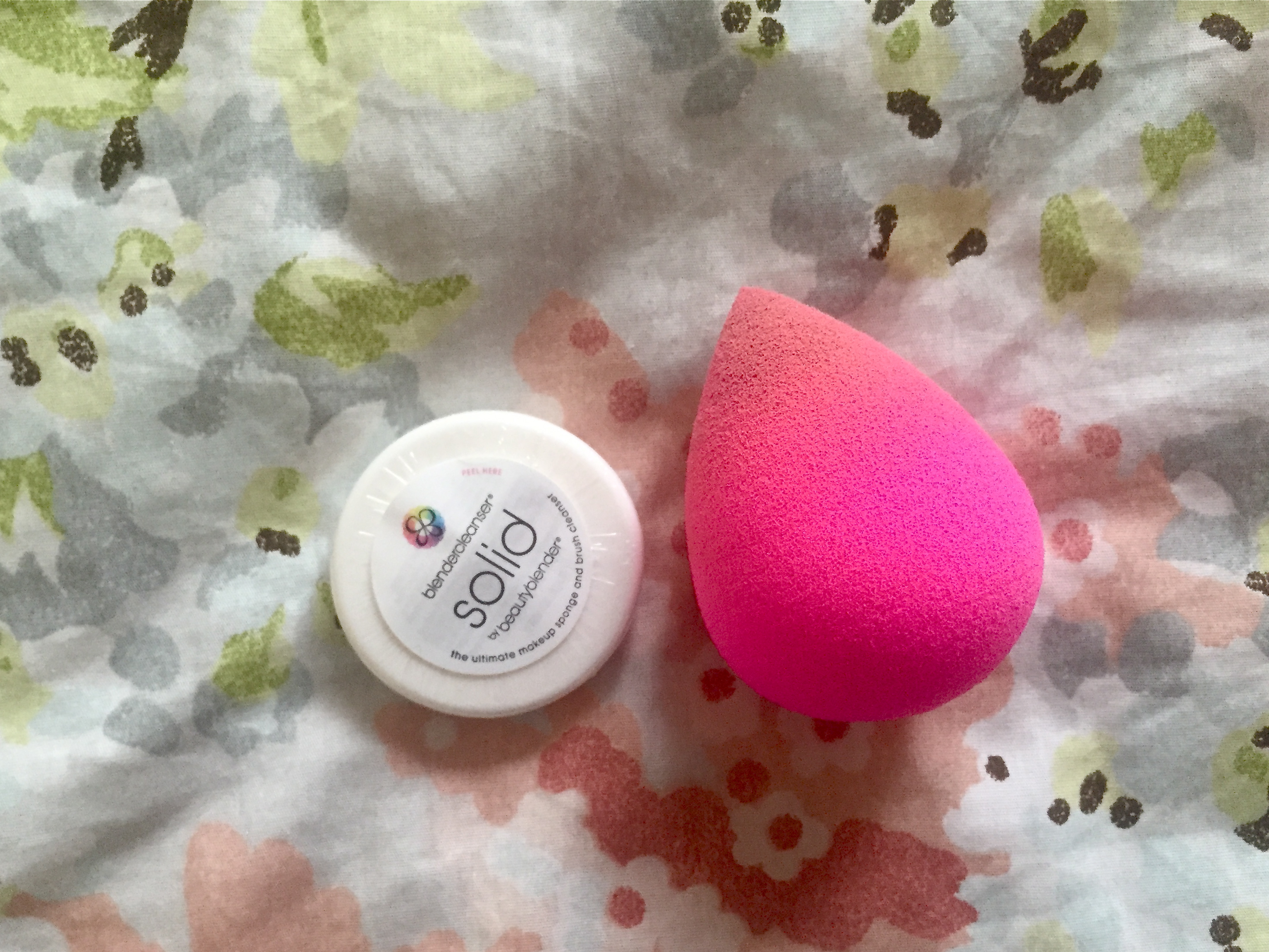 After wandering around for a while, I knew I wanted a beauty blender and cleanser and since the one with the mini cleanser was only $5 more, it was a no-brainer.  I have been using this every single day and I absolutely love how easy this makes it to blend foundation and concealer!  Blending takes half the time and looks so incredibly natural with a wet bb.  I usually use this first for my foundation then I rough blend my under eye concealer with my finger before smoothing the edges with this.  I used to love my brushes but I haven't even touched a foundation brush in almost a month!
The cleanser this comes with makes my beauty blender bleed pink dye, anyone else's?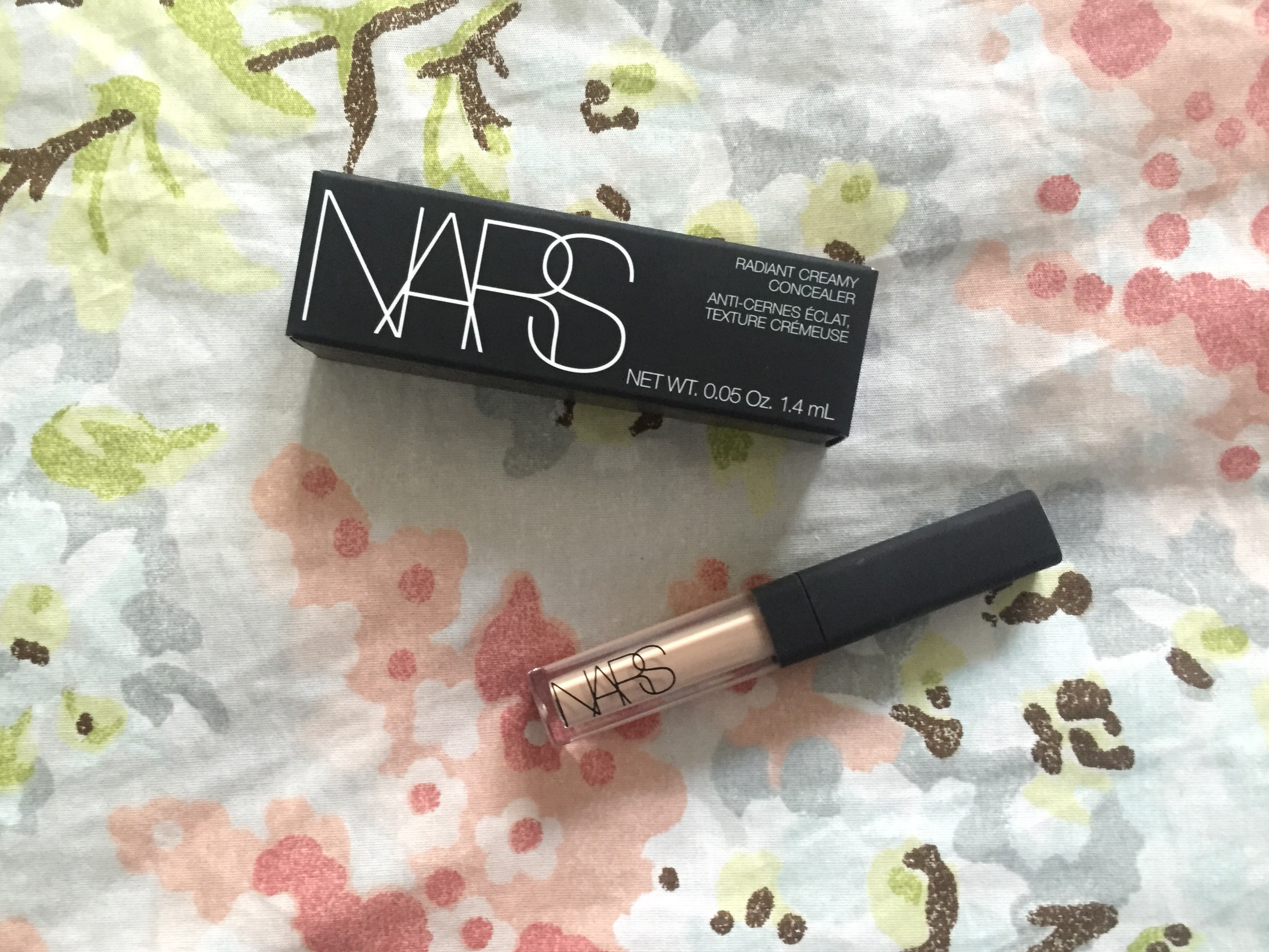 In exchange, I got the Miniature Nars Radiant Creamy Concealer in Custard.  I wanted to try this out before committing to a big tube.  I really enjoy using this concealer!  I use it for redness and under eye circles and I really think it looks natural and radiant without being shiny.  It blends very very well and there's a great color selection!  I really appreciate the mini of this because I love a good try-before-you-buy situation!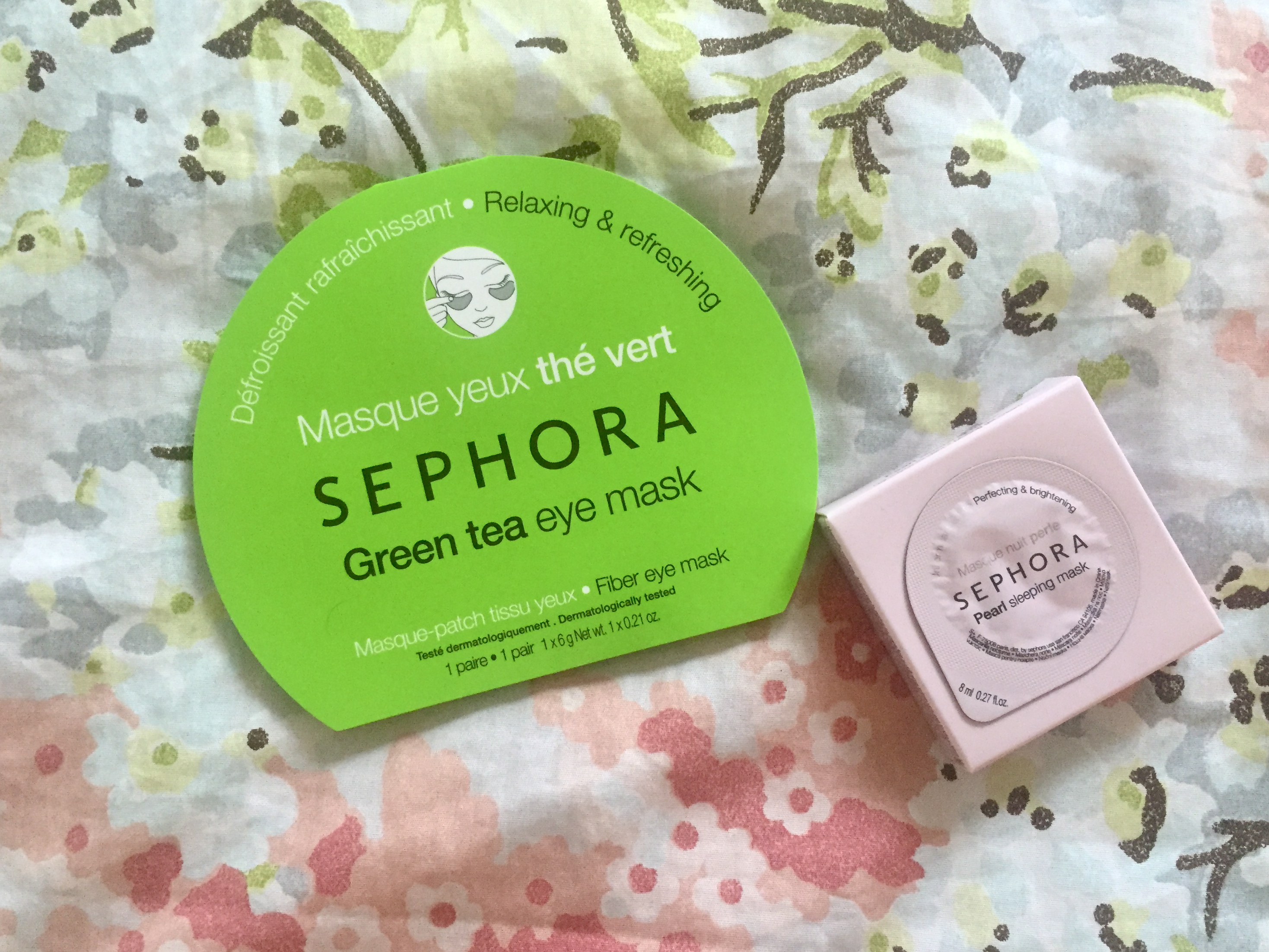 I got two masks, the first is the Sephora Green Tea Eye Mask which I thought would be nice if I didn't get much sleep or had puffy under eyes, it's yet to be used but it's a great deal and an awesome product with so many different variations which both make it easy to try them all, compared to a pack of 6 uses!  The next mask I got was the Sephora Pearl Sleeping Mask which is an overnight mask set to brighten my skin!  I haven't gotten around to this (still figuring out how to not get it all over my pillow) but I am looking forward to it!  This is also a single use and is awesome to try a bunch of different ones!
Ulta Round 1
This was a few weeks before the Sephora haul but I hadn't posted about it yet so I thought, why not throw it in!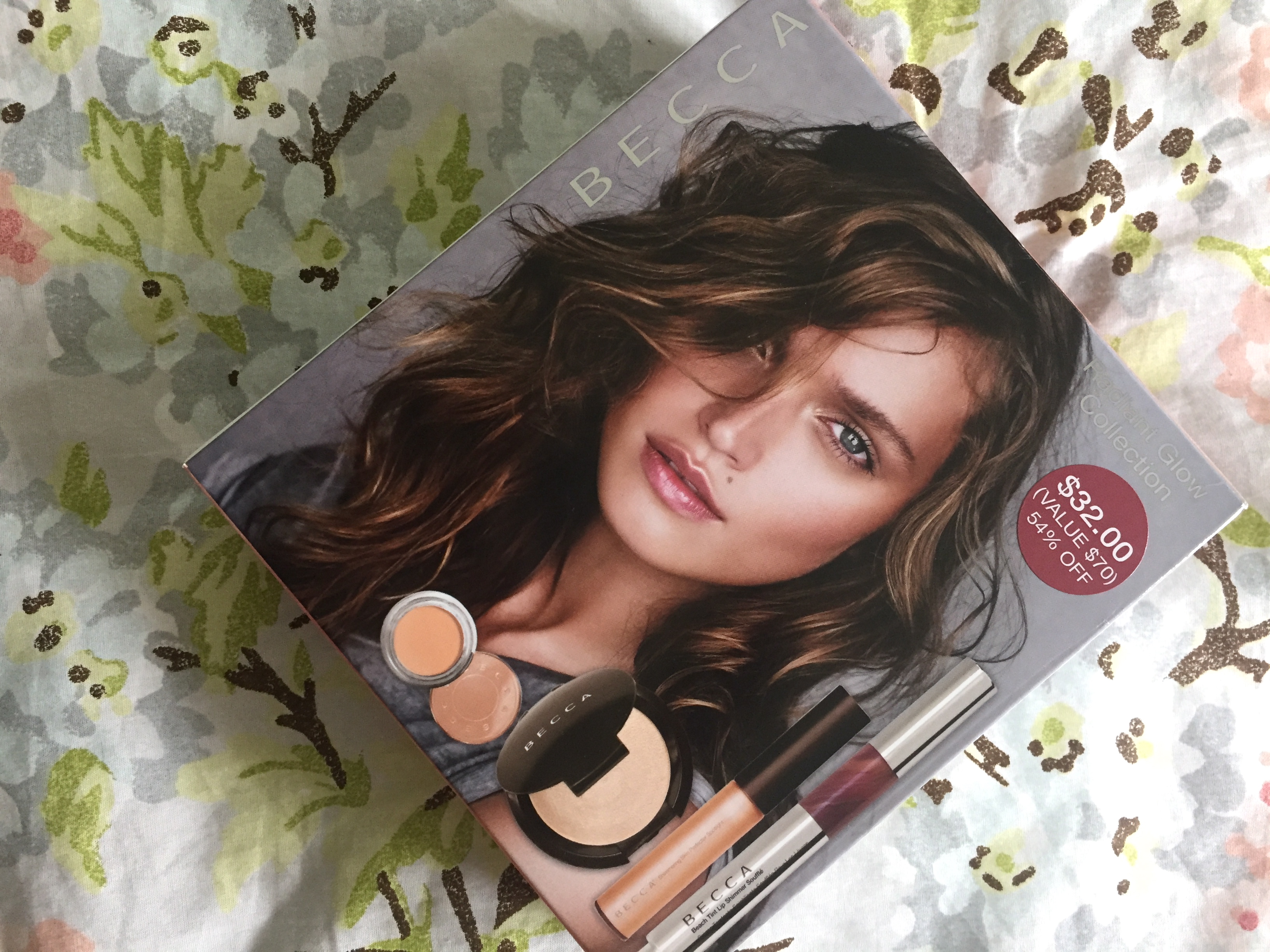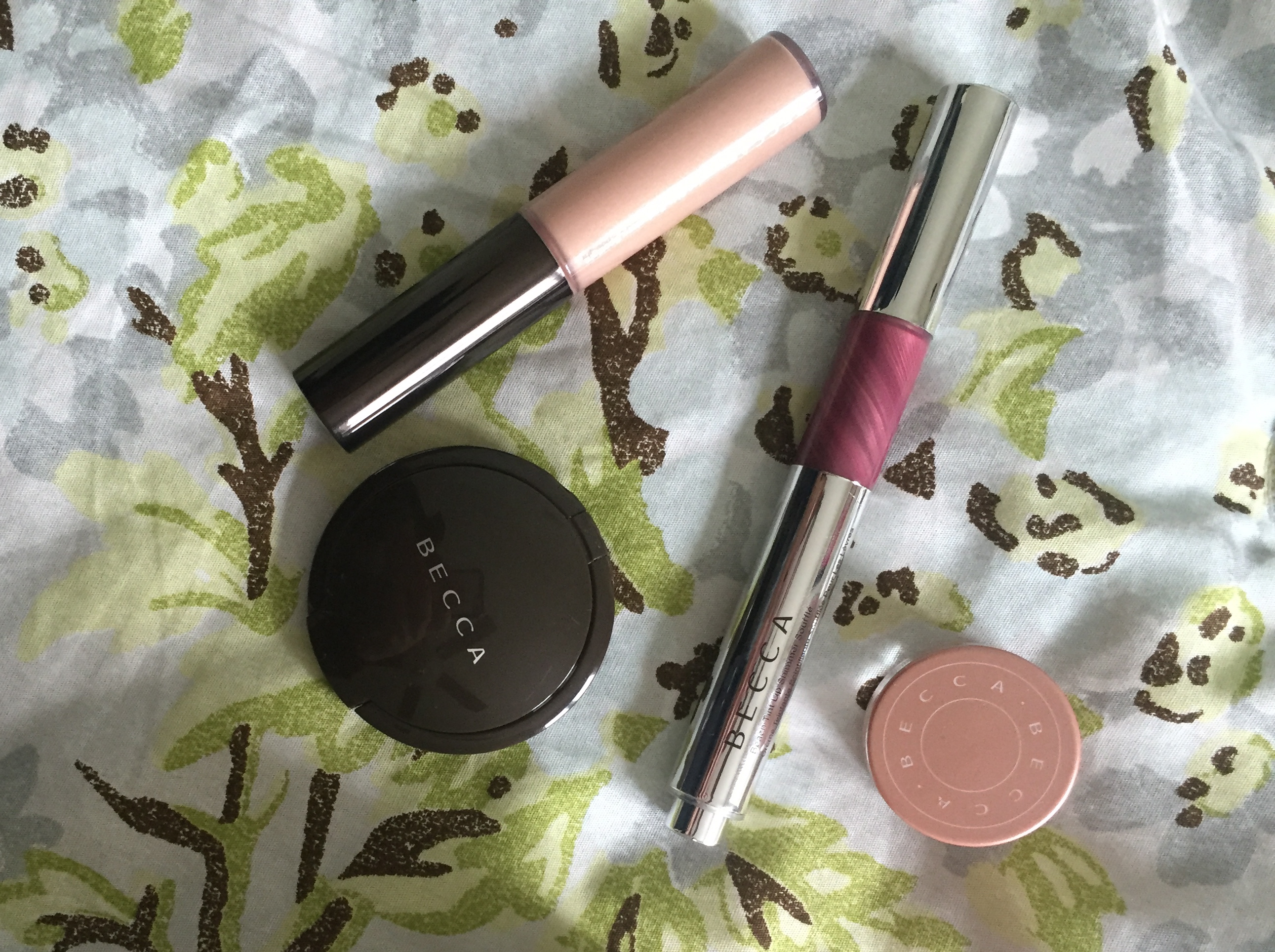 I got this amazing Becca set called the Becca Radiant Glow Collection with a Mini Shimmering Skin Perfector in Opal, a Mini Shimmering Skin Perfector Pressed in Moonstone, a Mini Under Eye Brightening Corrector, and a Beach Tint Lip Shimmer Soufflé in Raspberry/Opal!  I really wanted to try both skin perfectors and I really wanted to test out an under eye corrector before I bought one so this was a must-buy for me!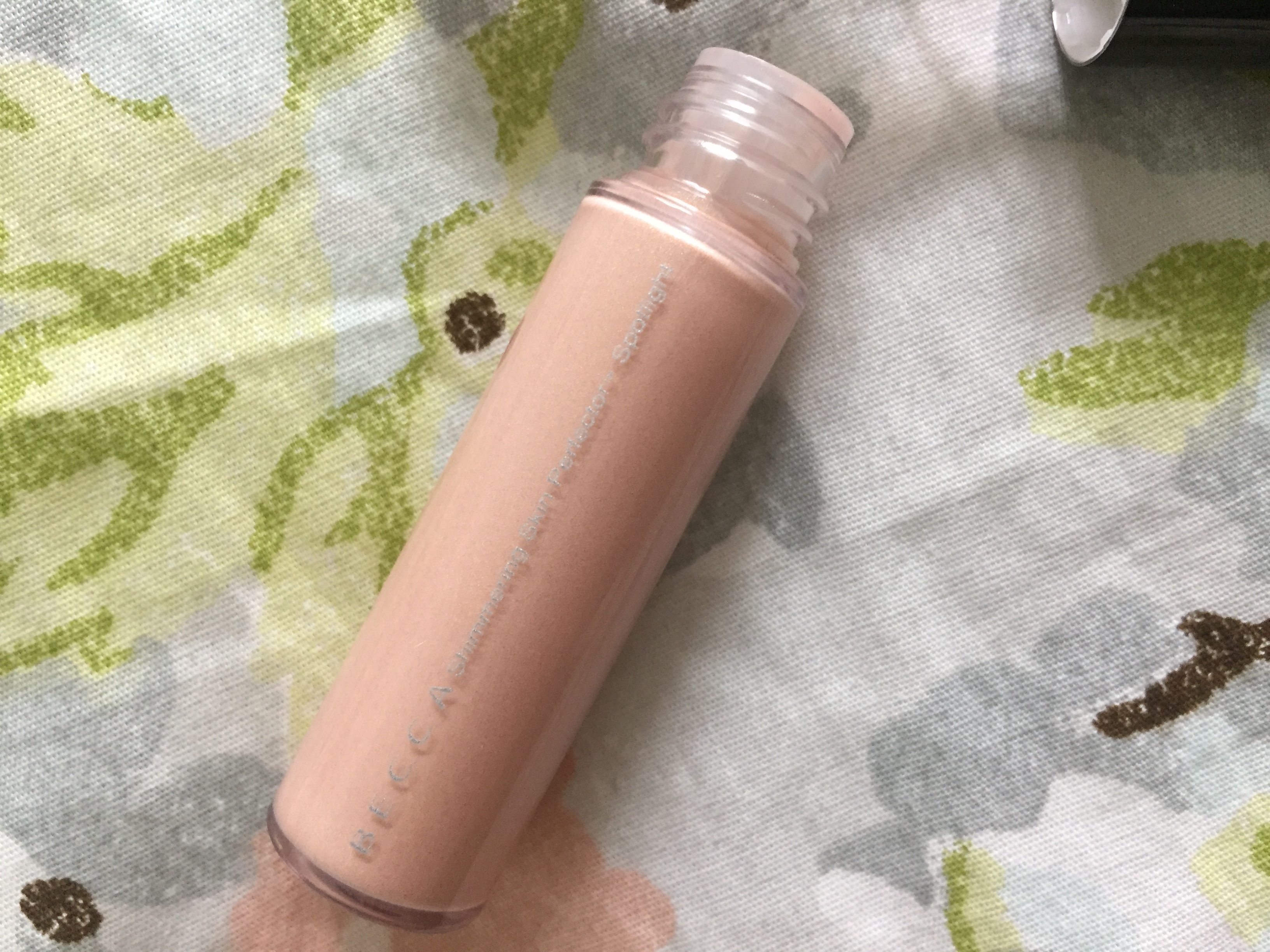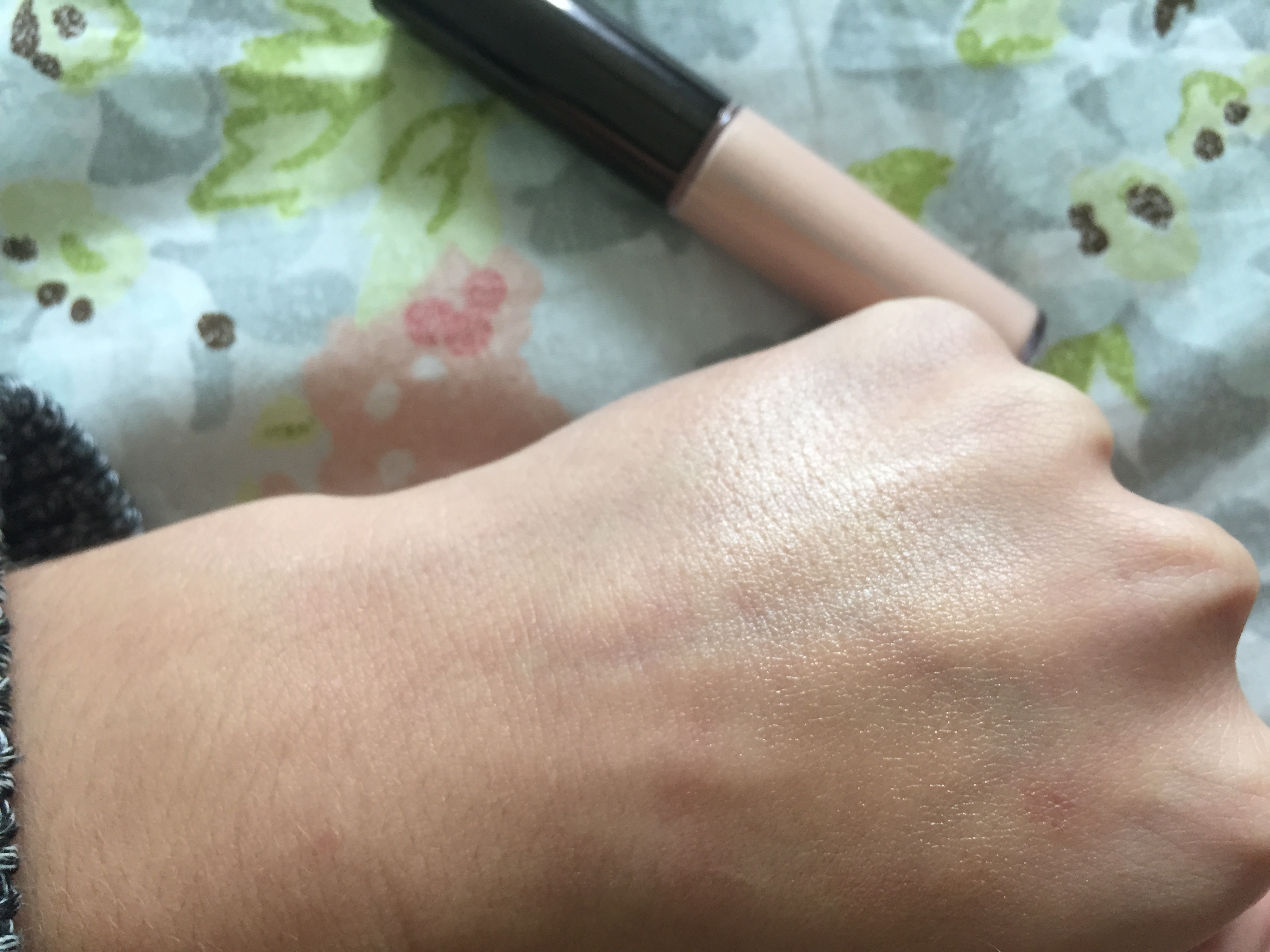 I absolutely love the Opal Shimmering Skin Perfector, I originally thought looking at the Poured version of this shade that it would be too dark but it is stunning and is so natural!  It isn't too shiny or sweaty looking but just a really natural glow!  The shade works beautifully on my skin and I love that this mini has a flat doe foot applicator!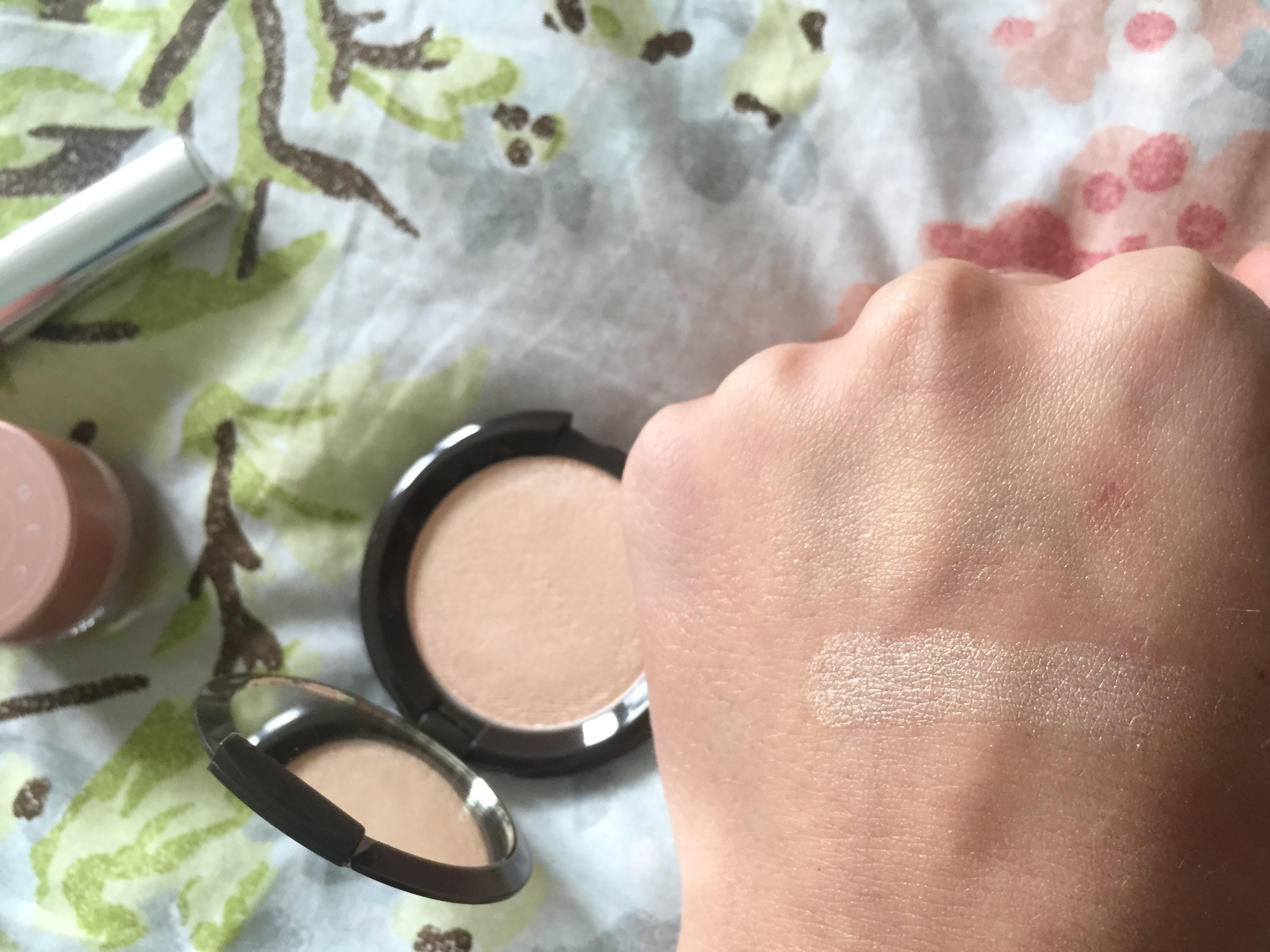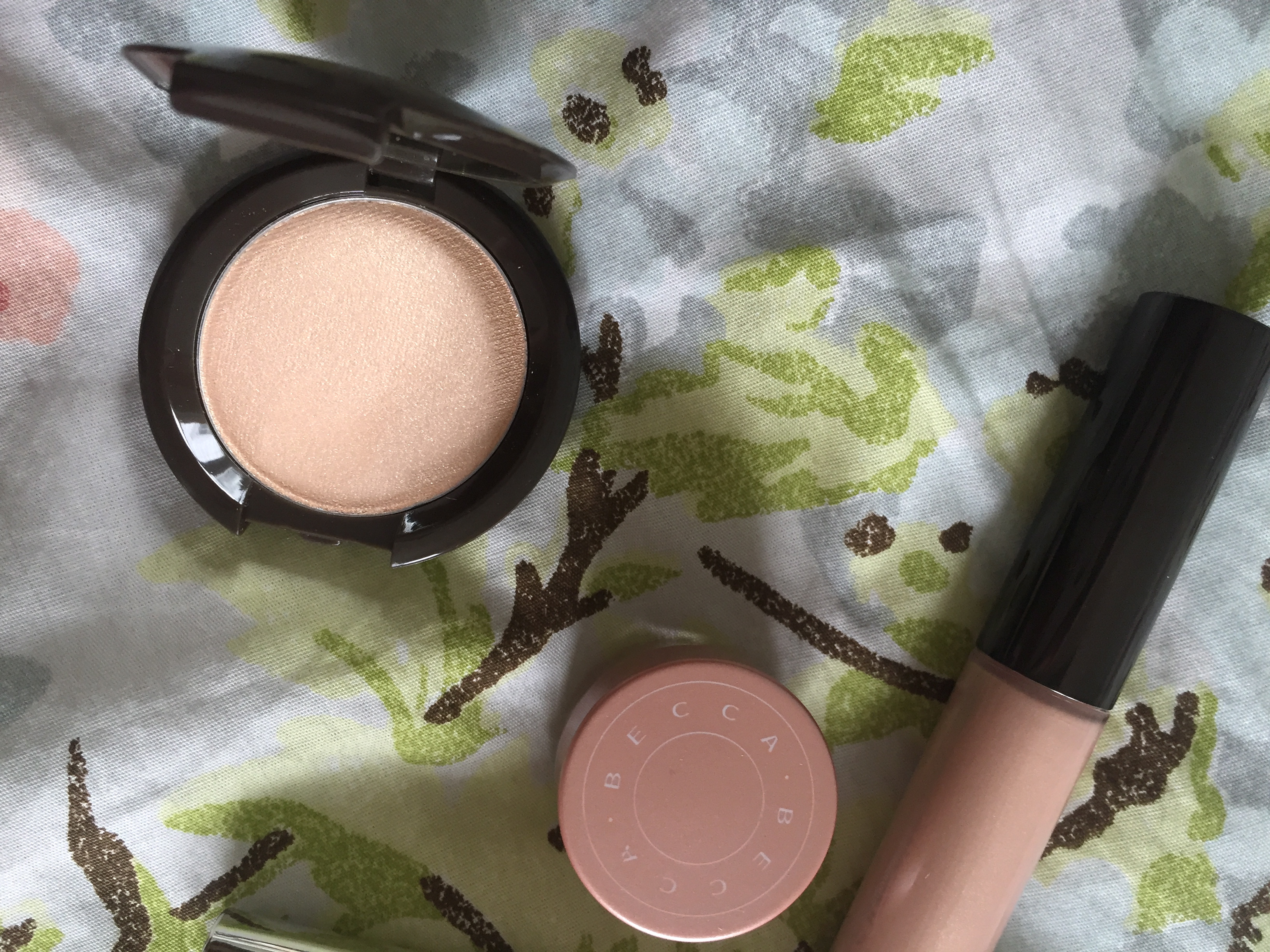 The Moonstone Shimmering Skin Perfector is a beautiful light gold with a yellow undertone (a.k.a. universally gorgeous).  I use this all the time and reach for it constantly!  I use it with a small fluffy brush on my cheekbones, brow bones, chin, nose and a bit on my forehead.  It doesn't have any of those bad glitter speckles in it but it's just a total glow powder!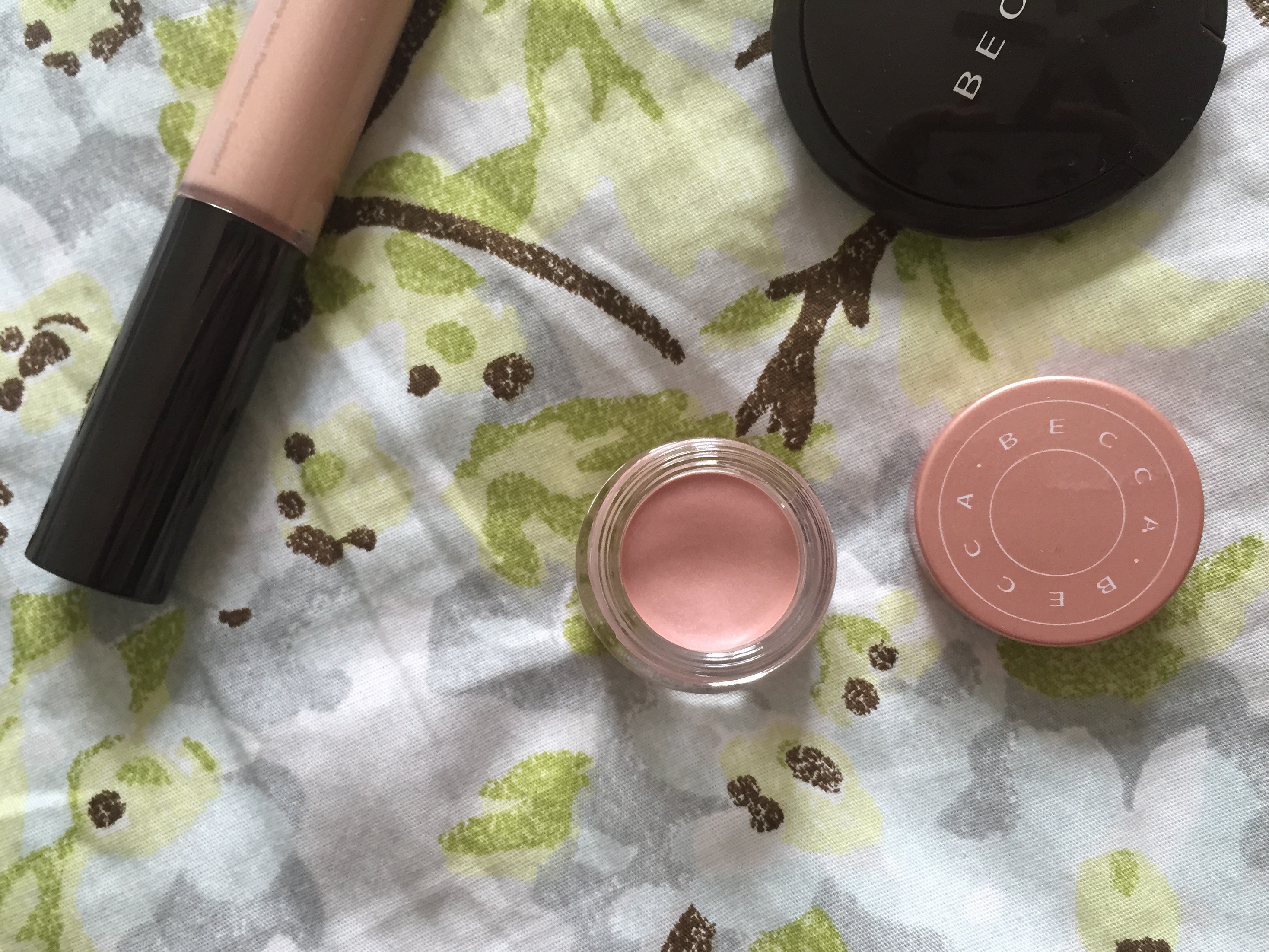 The Brightening Under Eye Corrector is insanely thick and kind of sticky but with a concealer over top, it covers dark circles so well!  I'm not sure I would get this one but maybe a less expensive one like from Pixi.  But in general, I was happy to try a corrector and this one was a nice one if you're looking for a thicker one!
Lastly, the Lip Shimmer Souffle in Raspberry/Opal was one I thought wasn't going to look very nice because of the gold swirls in it but they just add a bit more sheen without a creamy look.  It has a beautiful dark pinky shade on the lips and it's not very opaque!  It's super moisturizing and I could still feel how smooth it was on my lips hours later!
Ulta Round 2
This one is the big birthday makeup/beauty haul.  Keep in mind that these were all paid for with points so I did not, in fact, spend this much cash.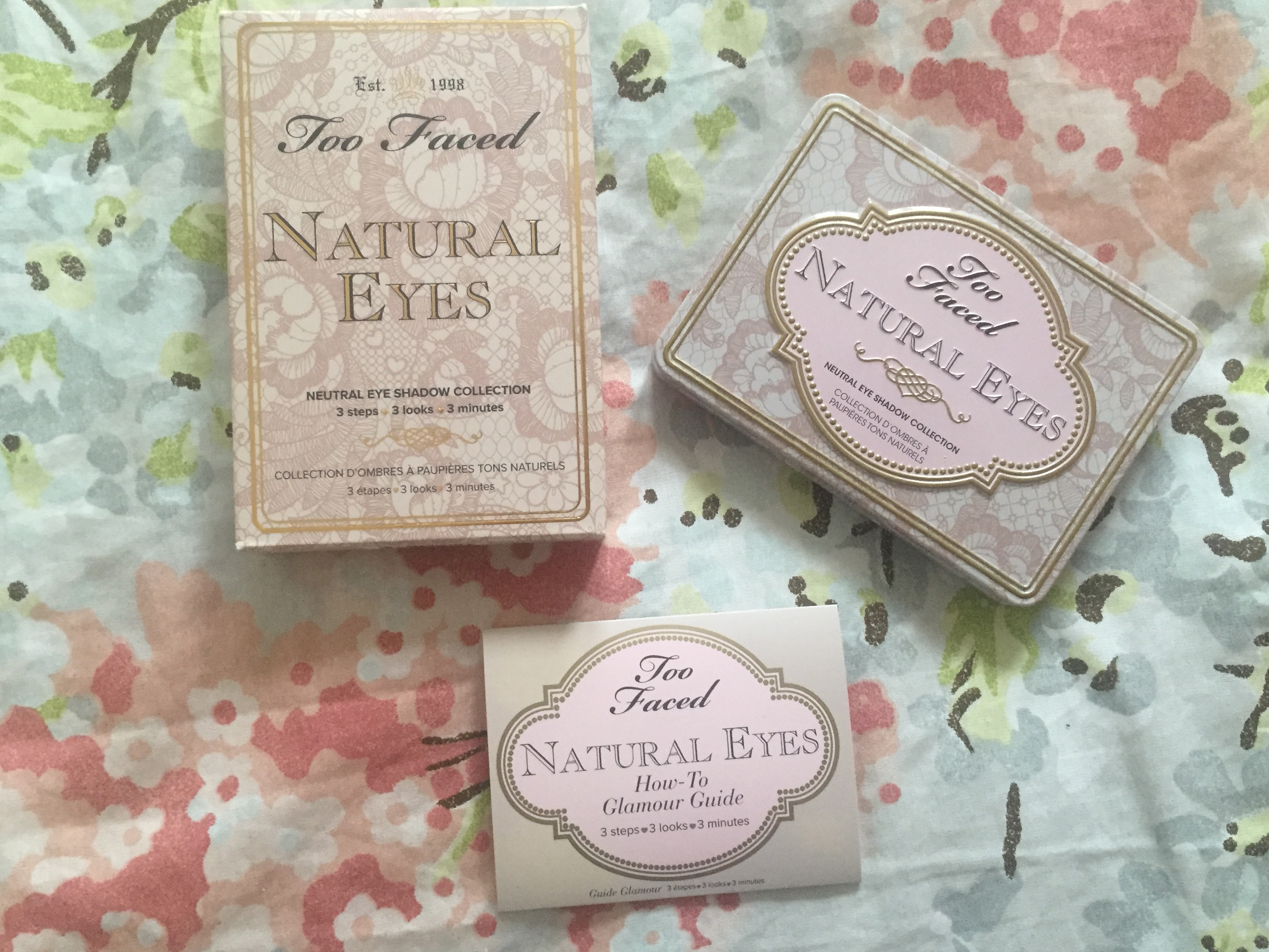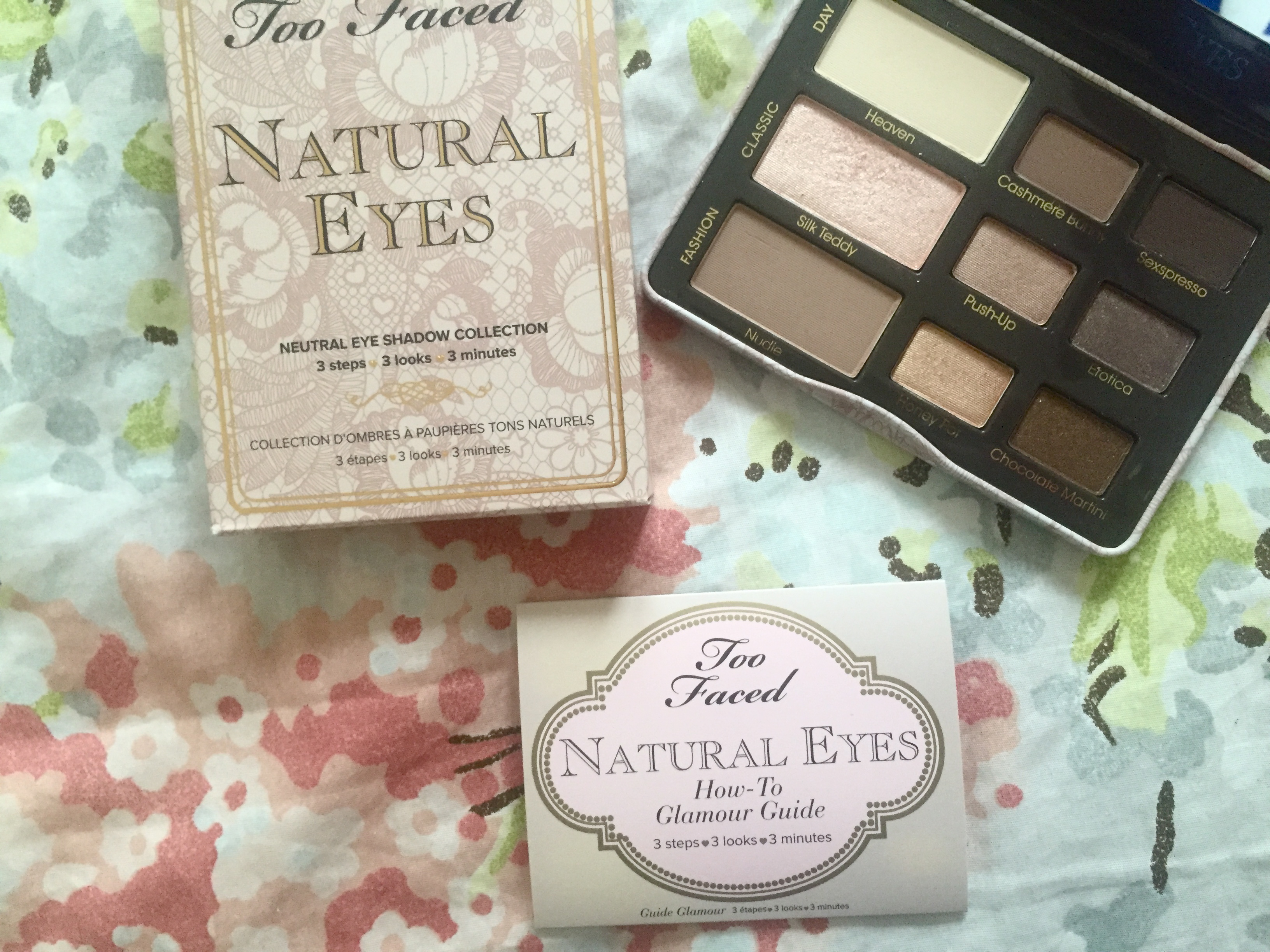 The first thing I knew I just had to get was the Too Faced Natural Eyes Palette.  Originally, I mainly wanted Honey Pot (a bright gold) but as I used it and swatches it, I love all the colors but I haven't totally experimented with Erotica and Chocolate Martini yet, although I do like what I've done with Chocolate Martini so far.  Usually, I use Heaven as a base color to help everything blend together with Nudie as a lid shade, then Honey Pot on the outer half and Cashmere Bunny in the crease with Sexpresso as a liner shade.  I also like doing Heaven all over the lid, Silk Teddy over Heaven, Push Up on the outer half, Nudie and Cashmere Bunny in the crease and Sexpresso as a liner.  There's so many variations of this with a mix of matte, satin, and 2 glitter shades!  The mirror inside is huge and really good and the packaging is beautiful but also really sturdy with a strong magnetic closure!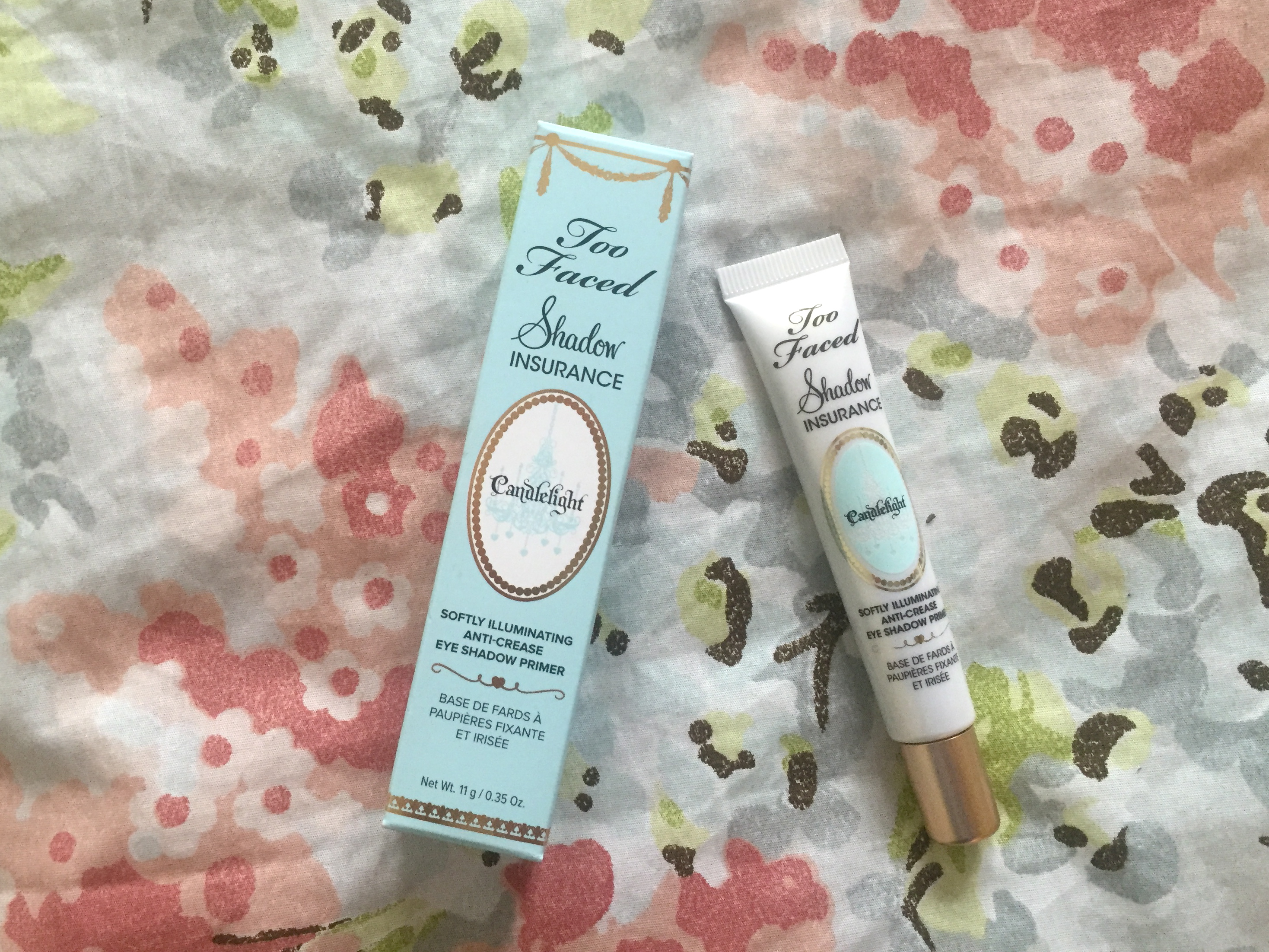 Next, I wanted to get the Too Faced Shadow Insurance in Champagne but once I tested it in store, I realized that the Shadow Insurance in Candlelight would match my palette better!  This is a beautiful bright gold shadow primer that works insanely well, eyeshadows never move or smudge with this underneath and it just adds a bit more brightness shining through the shadows!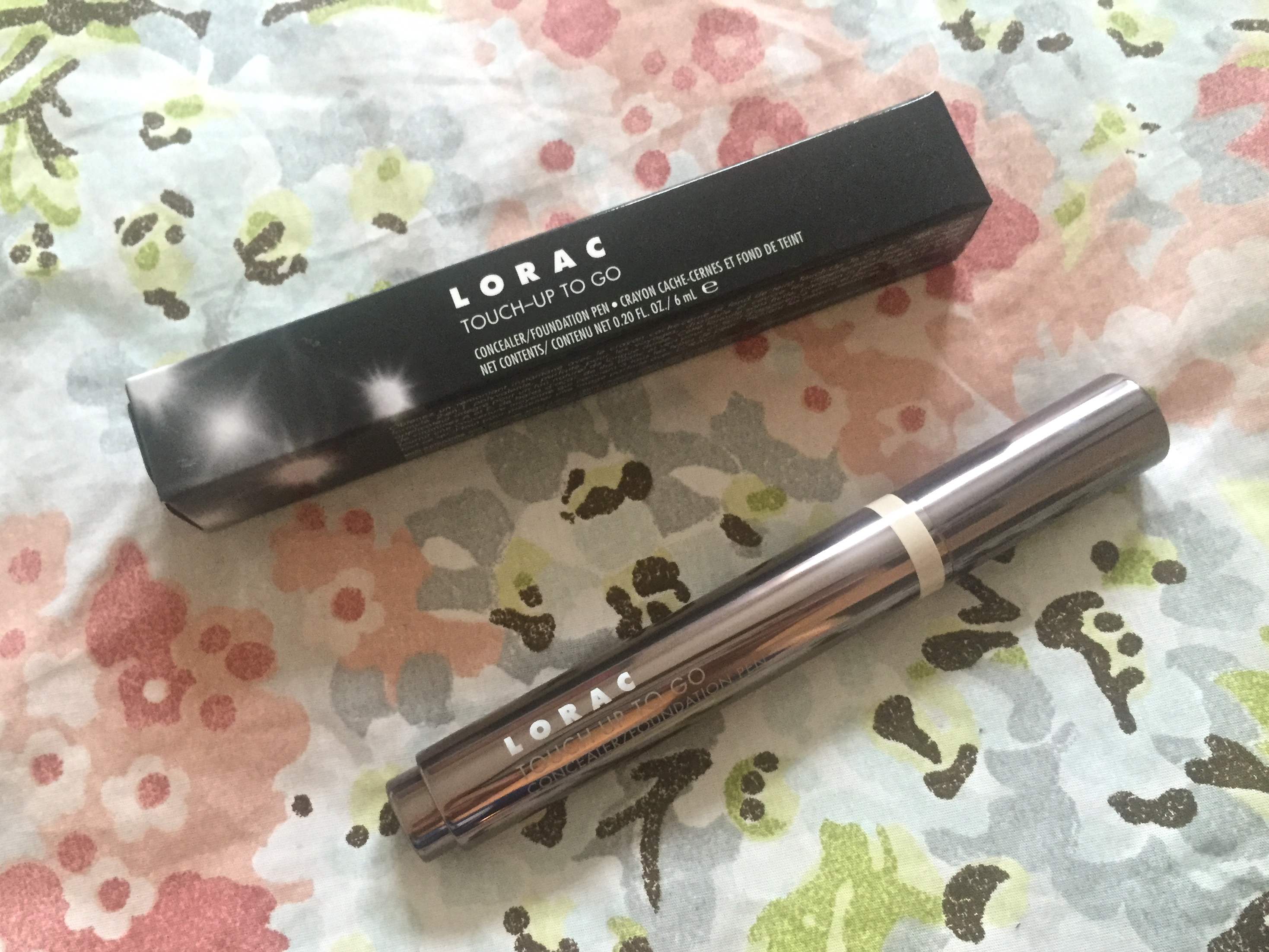 I saw the Lorac Touch-Up To Go Concealer/Foundation online while browsing and I just had to get it to throw in my purse or school bag when I need to go straight from event to event!  I had some trouble color matching but I went with the lighter one since it is going to be Winter and that means lighter skin.  I ended up not really loving the formula and not really reaching for this so I exchanged it for the Becca Afterglow Palette, more on that in a few weeks.
Next, I wanted to pick up a few things from tarte but since my funds weren't never-ending, I saw this tarte Timeles Gift Set online (no longer sold) and I had to pick it up with 3 full-sized items and 2 samples!  I love tarte and really wanted to try a few new items, because all I've tried was a concealer, a blush, and a few other mini sizes but I wanted to grow my tarte collection!  This kit came with a blush brush that's 1) insanely soft, 2) so pretty, 3) working so well, 4) a great size for my small face!  I love how this brush fits perfectly on the apples of my cheeks and blends blush out so well!  Also in this set was a full-size tarte Amazonian Clay 12-Hour Blush in Timeless, a bright peach shade!  I've been using this all the time and it really brightens my skin when it's lacking!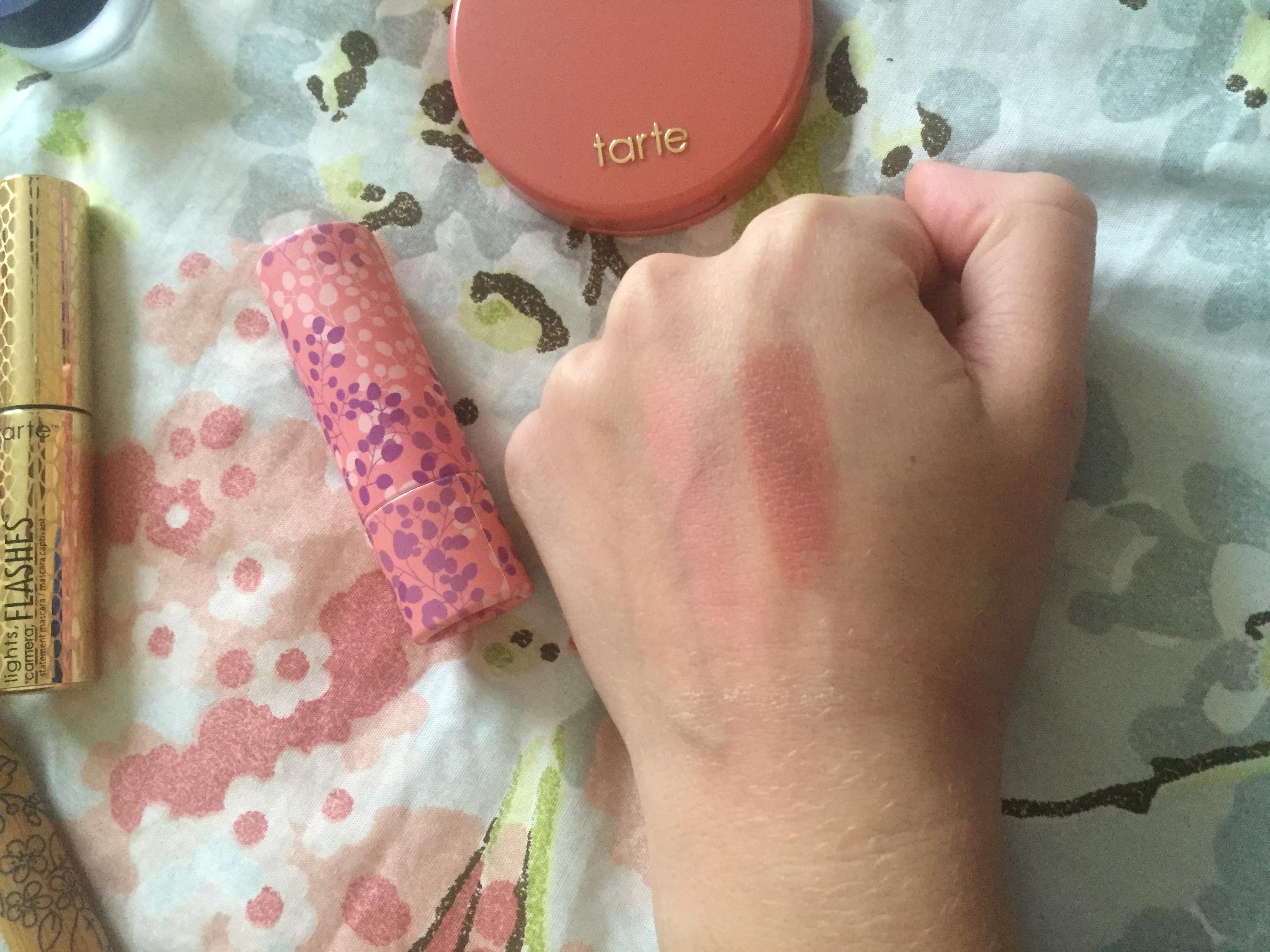 There was also a full-size Amazonian Butter Lipstick in Angelic Nude which is a beautiful nude-y pink and super moisturizing.  Can we talk about the gorgeous packaging?? It's such pretty floral that I much prefer it to my sleek black and gold lipstick tubes!  It's a beautiful natural pink that works for long days because if I don't have time to reapply, this fades gracefully, slowly into my natural lip color after a while.  Also, there was a sample of Lights Camera Flashes which seems super high impact, exactly what I want.  Lastly, there was a mini of the tarte Timeless Smoothing Primer!
I really wanted a new setting powder because although I do love my Rimmel Stay Matte, I've been loving a lighter setting powder lately!  I chose the Benefit Agent Zero Shine powder because it's translucent and super light.  I wouldn't say it's very matte for me but it sets really really well and keeps my makeup in place forever.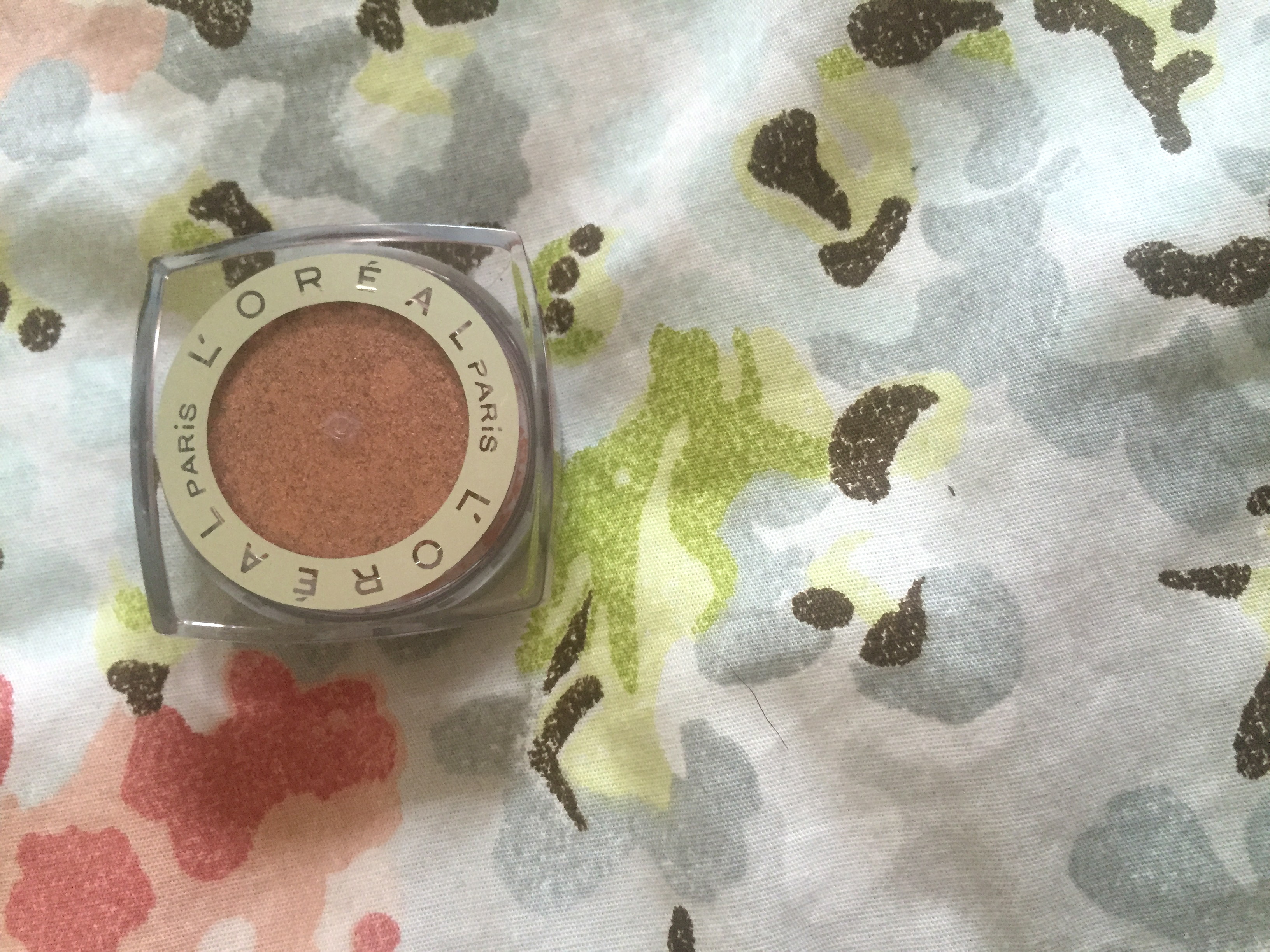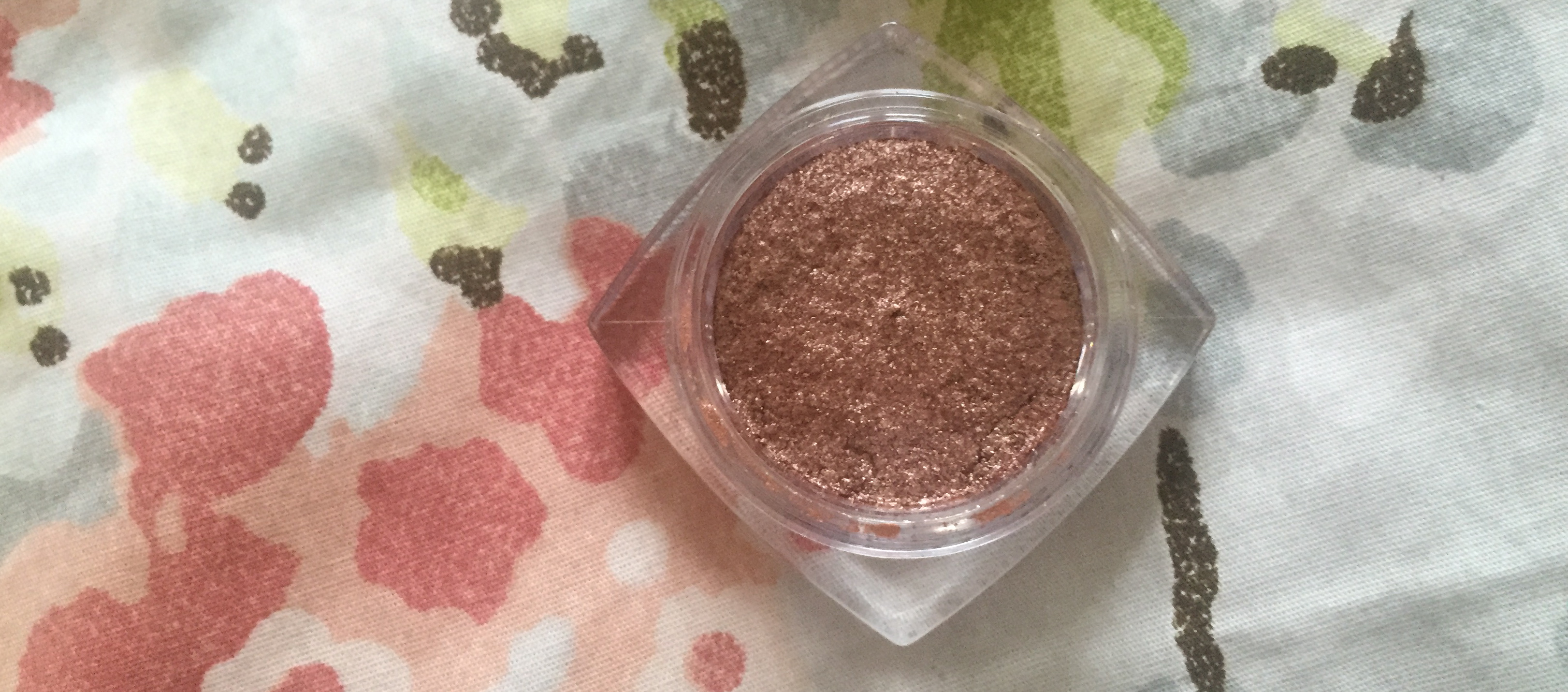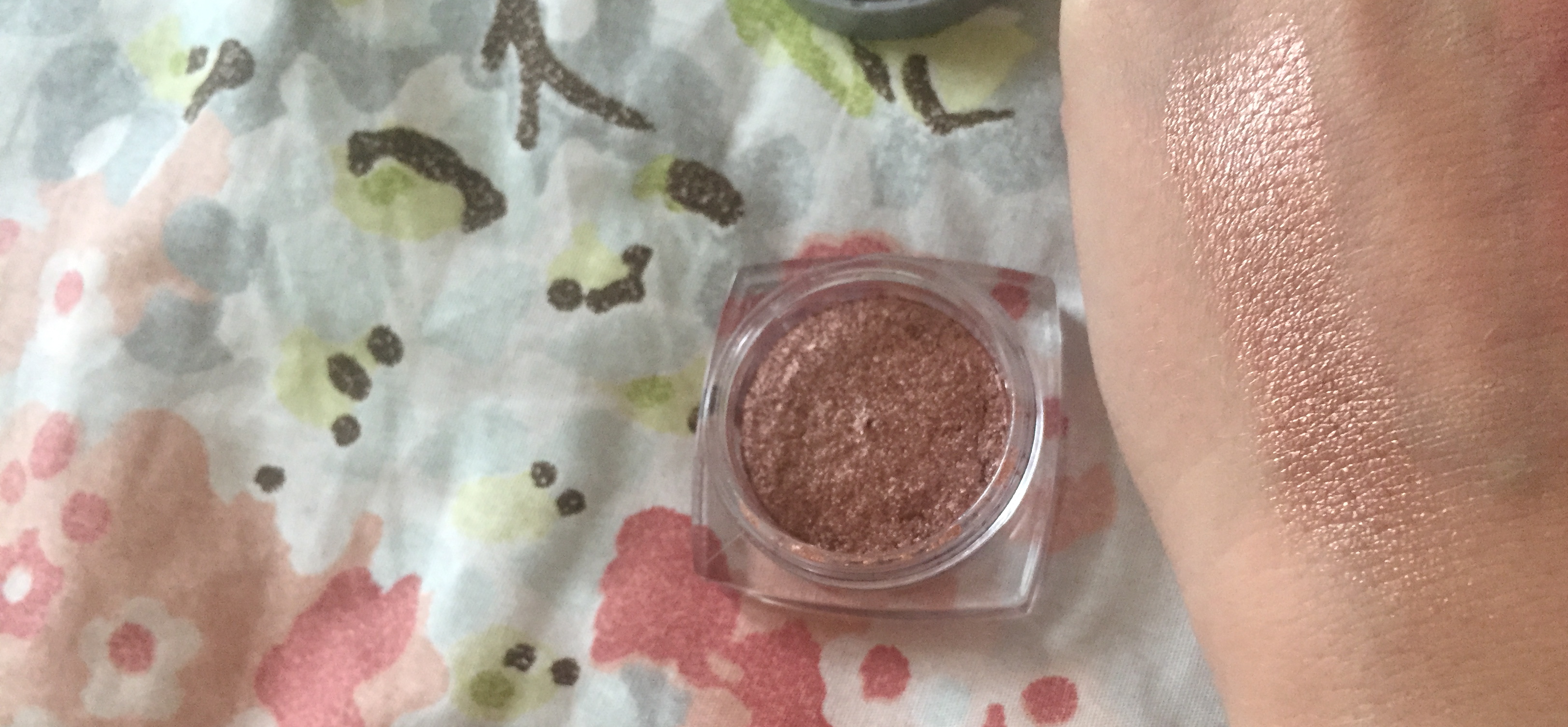 Lastly, I've been hearing how the L'Oreal Infallible Shadows are amazing and Lily Pebbles talked about Amber Rush, a gorgeous reddish gold so I had to pick one up!  Of all the colors, I still decided on Amber Rush and I love it!  You can go from a sheer wash to a really intense pigment which I love and this stays all day without a single bit of movement!
Ulta Round 3
This is my most recent little skincare/ beauty haul because my skin has gotten crazy dry lately and something had to be done.  I realized that I was lacking moisture in every step of my skincare routine and I really needed to take a look at how I was caring for my skin.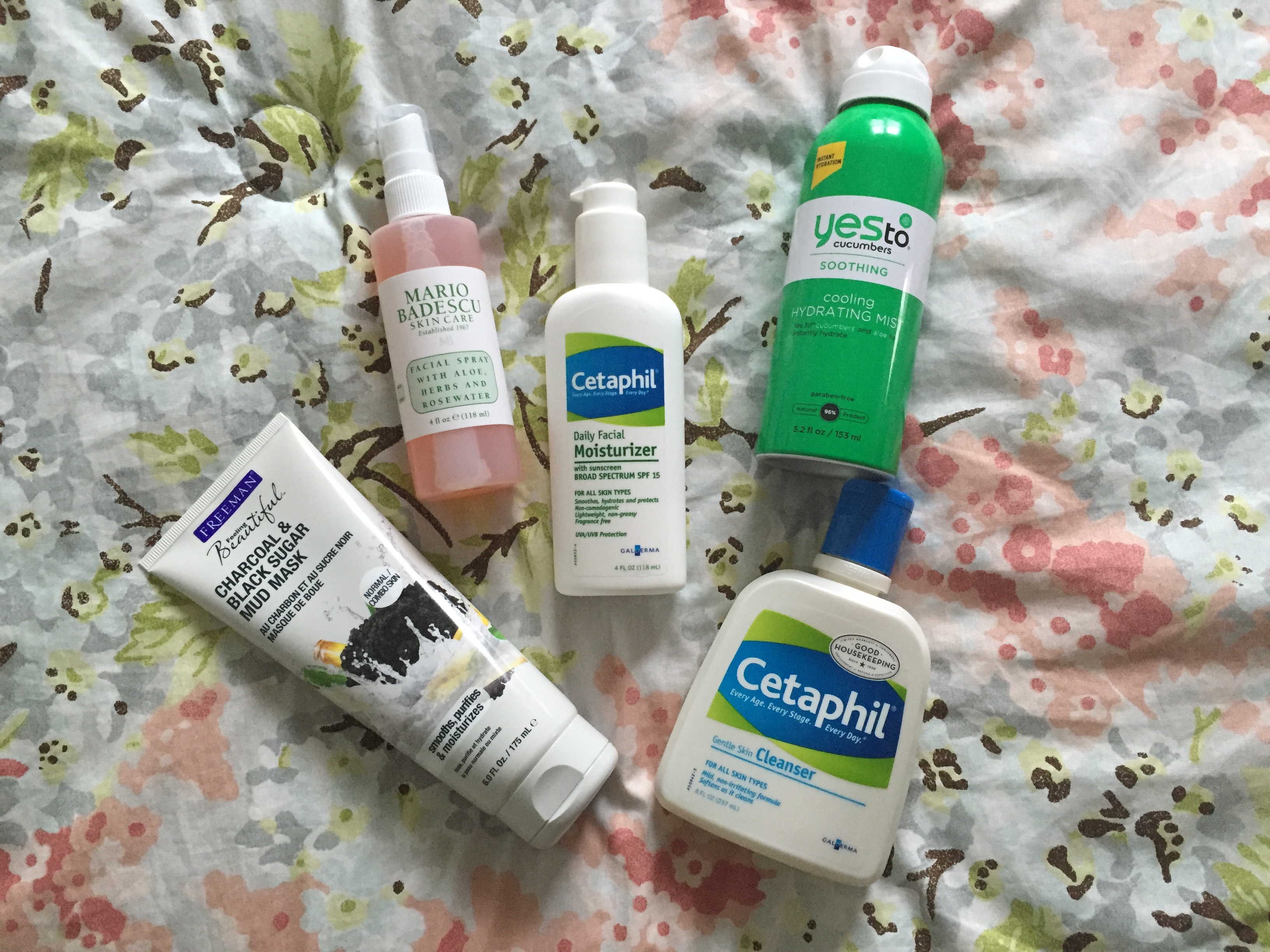 Starting with my cleanser, I traded out my Cetaphil Oil Control Cleanser for the Cetaphil Gentle Skin Cleanser.  By skipping the oil control, my skin hasn't been so dry right after I wash my face!  This cleanser is awesome because you can use it on your eye area and you won't start involuntarily (or voluntarily) crying, I promise.  It feels so smooth when I'm washing my face, I love the clean it gives me!
Next, my morning moisturizer was a gel which was awesome for summer heat but wasn't working for this time of year with the lack of humidity.  I switched over to the Cetaphil Daily Facial Moisturizer with SPF 15.  This sinks into my skin so quickly and provides amazing moisture and a great base for my makeup to go over!
My face mask that I was using was great and I really liked it but it wasn't specifically a moisturizing mask.  So I went out to my trusty Freeman's face masks and I got the Freeman Charcoal and Black Sugar Mud Mask which is a hydrating mask.  I haven't used it enough times to really say how this is doing but it seems like it's working some sort of magic!
Lastly, I needed some facial mists.  My mom has been using the Mario Badescu Facial Spray With Aloe, Herb and Rosewater for a while and loves it so I thought, I need to give this one a go.  I keep it near me almost all the time and spritz a few sprays anytime my skin feels a little dry or tight.  It smells heavenly and this one is great for when you have no makeup on like right before bed or right when you wake up in the morning.  It's also a nice refresher on hot days or when you get home from a long day.  I also wanted one with a finer mist to use over my makeup throughout the day and just before I leave the house so I picked up the Yes to Cucumbers Cooling Hydrating Mist.  It's a superfine mist that doesn't disturb my makeup at all, and it has a really nice cooling feel, as the name suggests.
What was in your recent beauty haul?