This gorgeous Becca Afterglow Palette is fairly new and to be honest I was a little skeptical of how good it would be for the price.  It comes with three Shimmering Skin Perfectors Pressed (Moonstone, Rose Gold, Topaz) and two Mineral Blushes (Wild Honey, Flowerchild) for $39.50 at Ulta.  At first glance, I thought I wouldn't use Moonstone because I already have it, I wouldn't use Topaz because it's too dark for my skin, and I wouldn't use the blush called Wild Honey because it's so neutral. I was so off: I use Moonstone, Rose Gold, and Wild Honey every day.  I haven't really experimented with Flowerchild very much but from what I have tried with it, it's beautiful!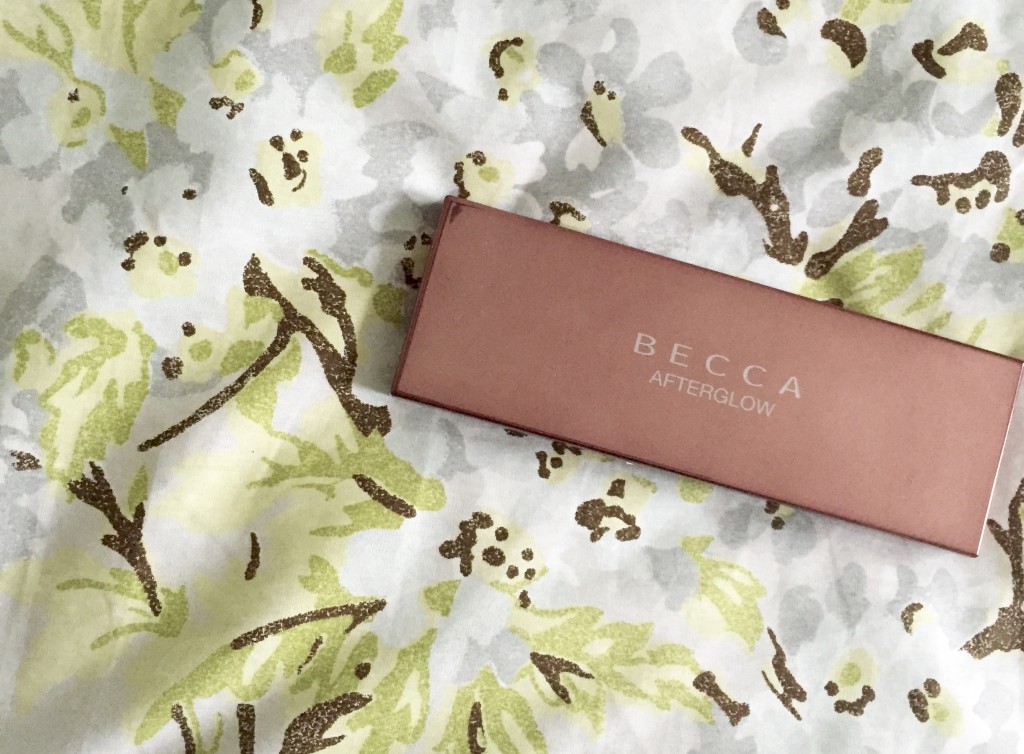 Moonstone is a beautiful very pale gold that blends seamlessly onto my cheekbones, nose, chin, and forehead.  Rose Gold is a gorgeous rose highlighter that I like to use over a matte blush to give it some glow.  I enjoy using Topaz as an eyeshadow or mixing it with Moonstone for a bit of a deeper highlight.  Wild Honey gives the most natural flush to the cheeks, I use it every single day and of course, Rose Gold works perfectly over this.  The last pan in the palette holds Flowerchild, a baby pink blush that also looks very pretty with Rose Gold over top.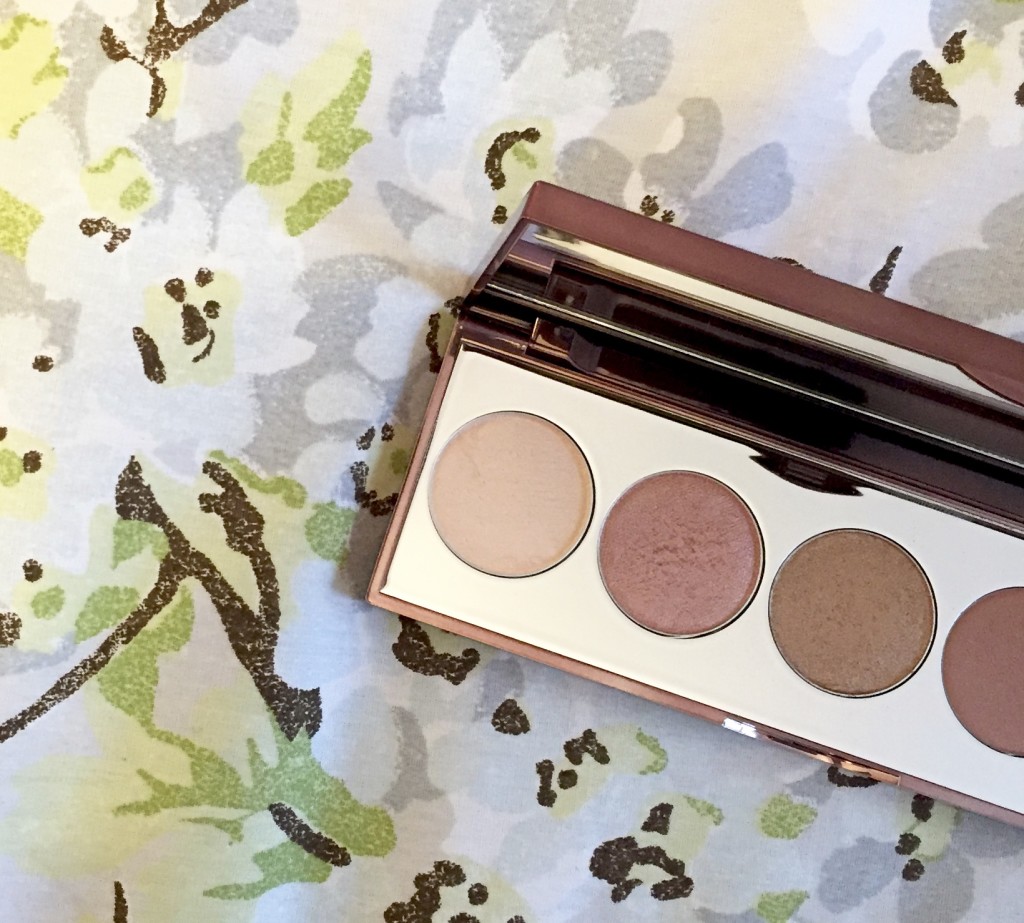 A lot of people were unhappy with the amount of product you get of each shade.  Personally, I think that they are a really great size because they are perfect for travel and are great to try the three highlighters and the two blushes, all of which are available in full-size versions.  Although the pans are small, it depends on which brushes you are using.  My highlighting brush that I use, the Real Techniques Setting Brush, fits perfectly in the pans and the tarte blush brush (my favorite) also fits nicely.

In a nutshell, the Becca Afterglow palette is perfect for testing out Becca's products, travelling, or just getting into highlighting and experimenting with different shades of highlighter and blush.
xo