You know how there's always those things that you're really excited about for the week?  Like a nail color or lip color you're wearing every day, or maybe a makeup technique?  My weekly favorites are a compilation of all those things that I got really excited about this week.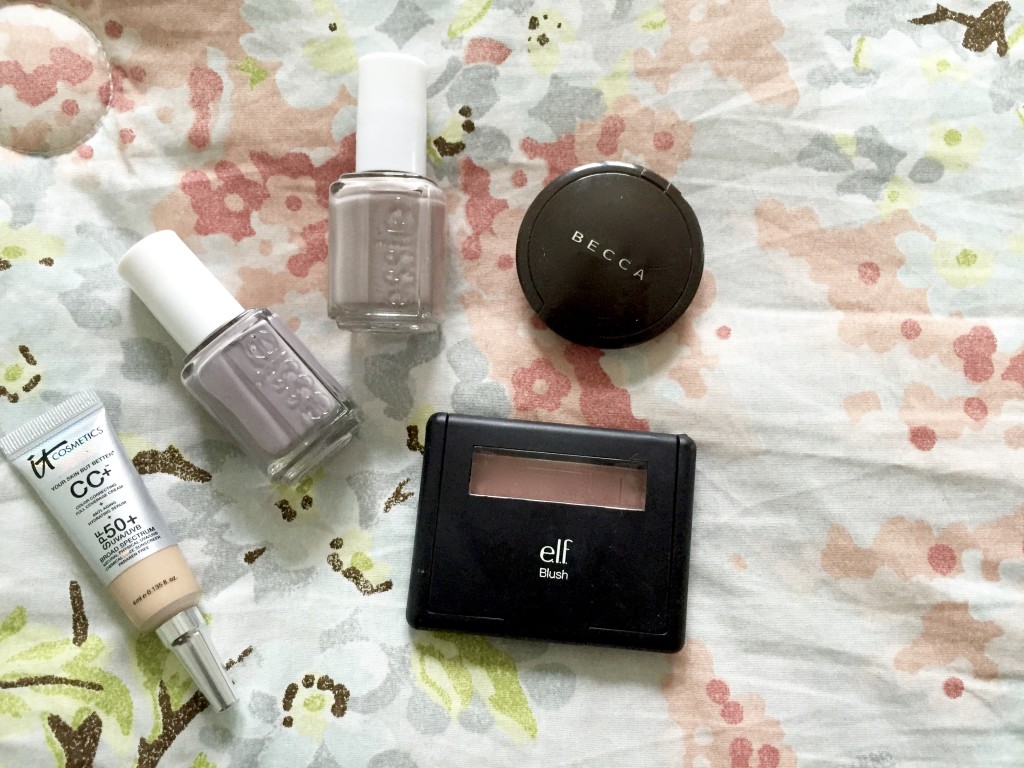 For the past few weeks I've really been doing very natural makeup.  Foregoing eyeshadow and lip colors to keep the focus on my skin which is finally behaving itself.  Some days I even go without foundation and just do a bit of undereye concealer and mascara.  Now, that's only some days.  I have used lighter "foundation" options for the past few weeks like the it Cosmetics CC+ which works so well when my skin isn't super dry.  It feels just like skin when it's on and blends out well with a damp beauty blender.  But when my skin is dry I prefer a tinted moisturizer or a powder foundation that doesn't stick to dry patches.  I have a mini size which has lasted me a good few weeks now but I think I'll be buying a full-sized light coverage foundation pretty soon…have any favorites?
On top of that, the elf blush in Mellow Mauve is so incredibly natural and a beautiful shade when I'm not wearing too much makeup.  Packaging is very very similar to the Nars blushes but there is a tiny mirror inside, perfect for filling in brows.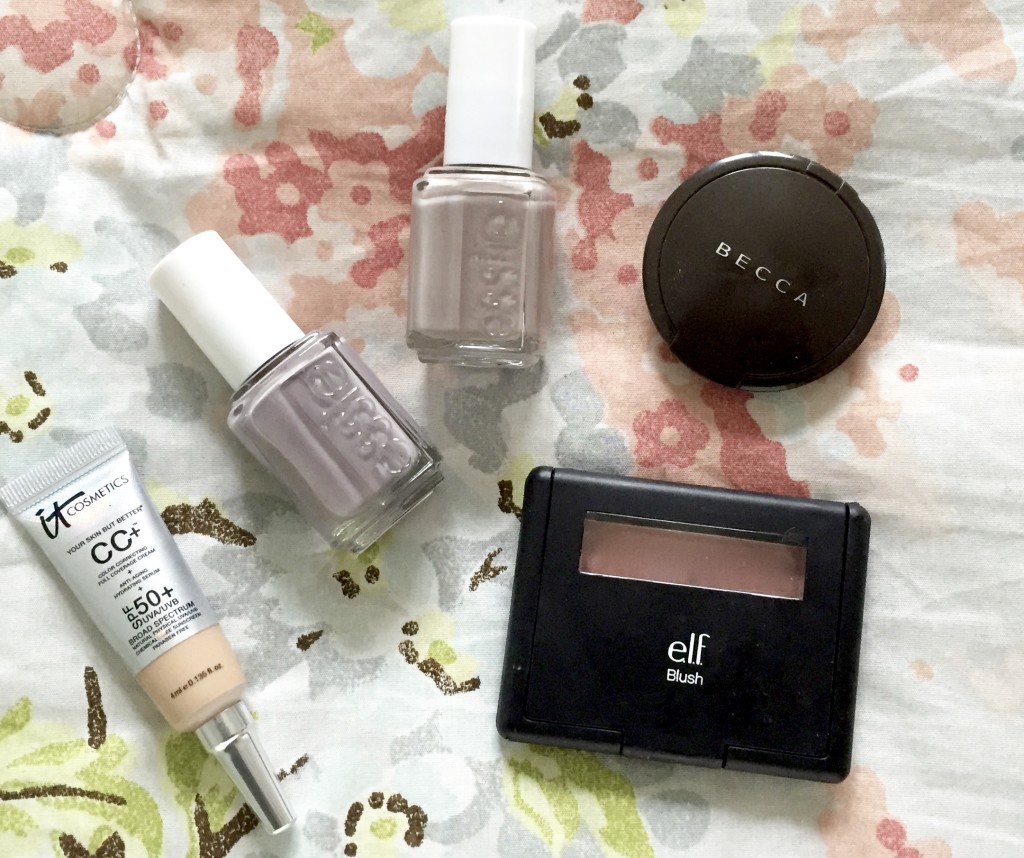 The Becca Shimmering Skin Perfector Pressed in Moonstone was one of my first highlighting loves.  I got it back in early October and now have a mini size as well as a pan in my Afterglow Palette.  Good thing because I use this every single day, it brightens my skin from that dull look it has in the morning and the shade is so natural for me.  This mini also has a nice sized mirror which I love for doing my eyes.
For Christmas I got 3 essie nail polishes, I prefer to keep my nail polish wardrobe to an absolute minimum with very versatile neutral colors.  These two have been on the last two weeks and I have master plan, the one to the right, on both my fingers and toes right now.  Master plan is a lot more grey than it looks in the bottle so it's a great neutral for fingers and toes.  Chinchilly on the left is a more lavender grey (more grey than it looks in the bottle) which also looks beautiful but I prefer it on my fingers. Essie polishes stay on me so well and paint on beautifully and don't take forever to dry!
What did you get excited about this week?
xo