Here's everything I've been loving the past four weeks in my February monthly favorites!  Only three favorites this month, one being a rediscovery and the others a brand new obsession.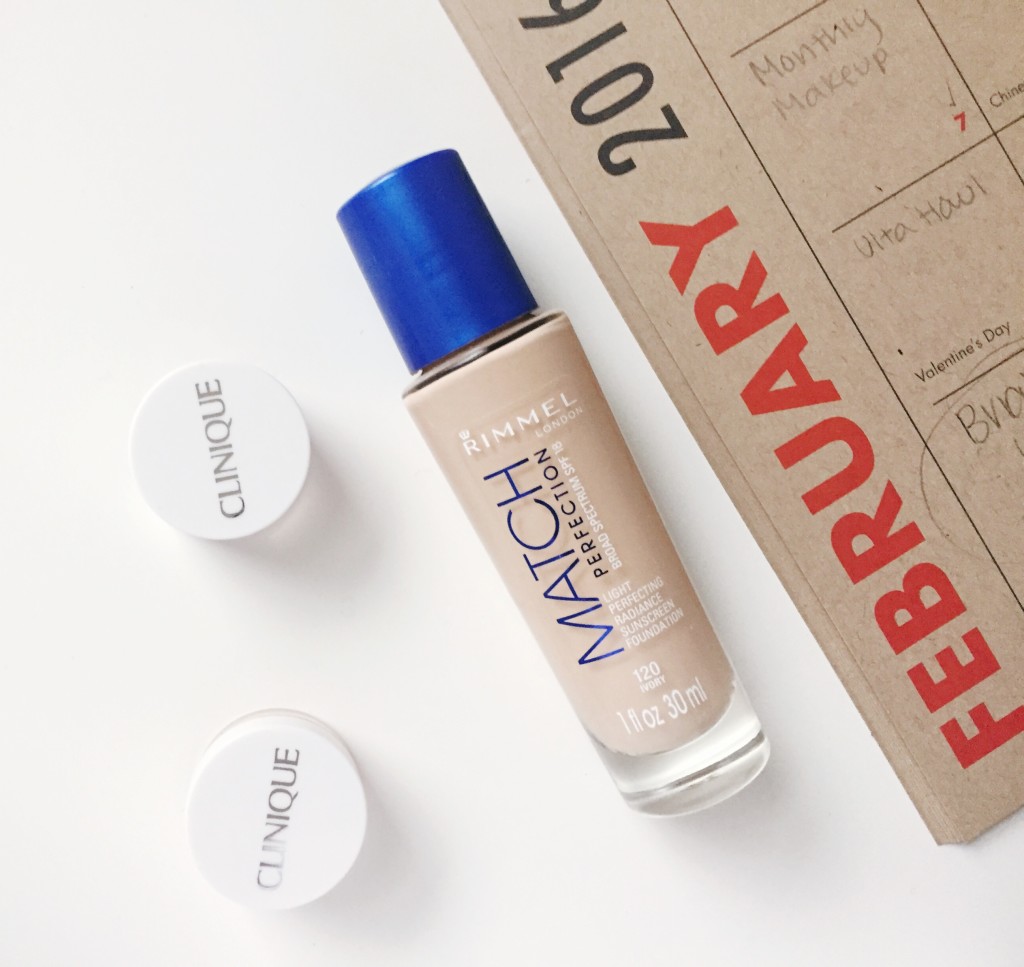 As you might know, Rimmel Match Perfection Foundation is my favorite I have tried, over all the high-end ones and drugstore, nothing compares. I haven't worn it in a good two months but I pulled it out a few days ago and it blends so perfectly covering all redness without looking like a mask.  I have never found a foundation with more natural looking coverage.  When I'm wearing this, I don't just feel like my skin looks good, I feel good.  So weightless and so affordable, it's a must-have in my beauty wardrobe.
Next is the Clinique Moisture Surge Collection.  I went to my Clinique counter and got samples of the Moisture Surge Extended Thirst Relief which is a gel-cream moisturizer (very unique texture) that is super light-weight and overall a fantastic product, leaving my skin smooth for makeup.  I also got a sample of Moisture Surge Overnight Mask because my night moisturizer wasn't hydrating enough and I woke up with such an oily face every morning because my skin was overproducing oil.  Now I wake up with soft smooth skin without a trace of excess oil.  This collection is a complete life-saver: it hydrates without oil or a greasy feeling, it doesn't make me breakout, and makeup goes so well over it.  Ulta has travel sizes of both products if you want to try them out before you buy (see them here).  WIN.