Facial mists come in so many scents with all types of benefits for all different skin types, making them one of the easiest skin care steps.  You can mist your skin as many times as you want throughout the day and this is the perfect way to keep your skin in balance switching from Winter to Spring!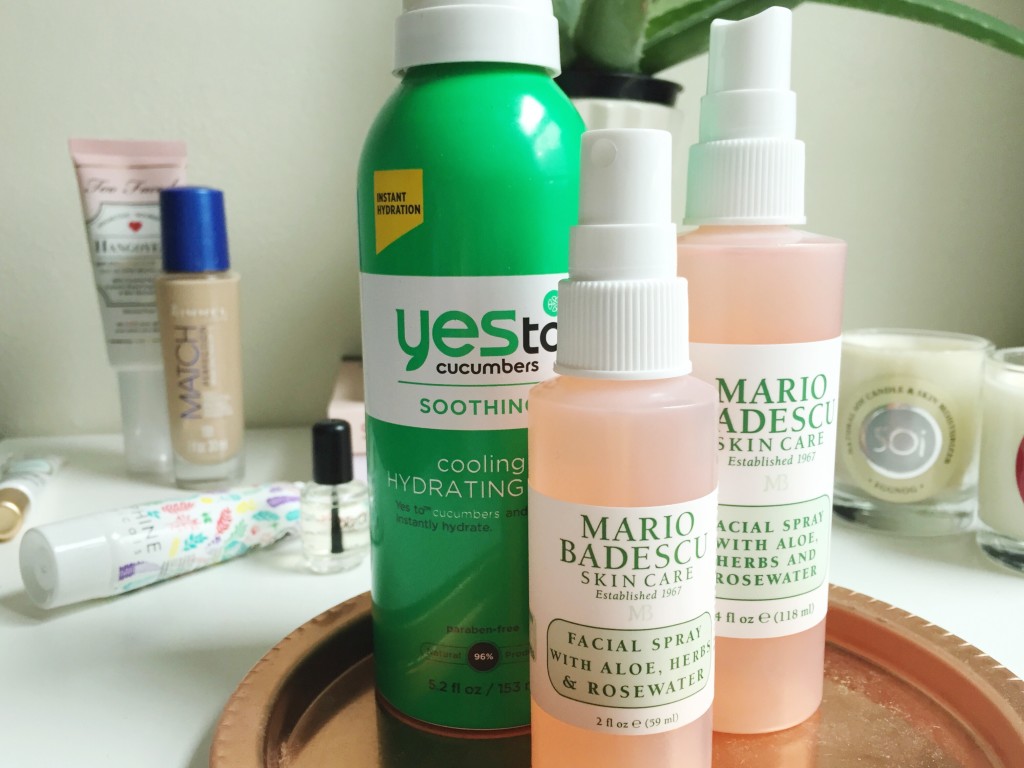 My absolute favorite for all the time, any type of skin day is the Mario Badescu Facial Spray with Aloe, Herbs, and Rosewater.  It has a strong rose scent but it feels so refreshing.  I use this before bed, when I wake up, and before my makeup.
The next one I have is from Yes To and it's the Cucumber Cooling Hydrating Mist if you have drier skin or prefer a more nourishing mist.  It comes in an aerosol can so you have to be careful with this one because it can get a bit slick but the moisture is definitely there.  There are so so many facial mists out there and I can't wait to try more and more!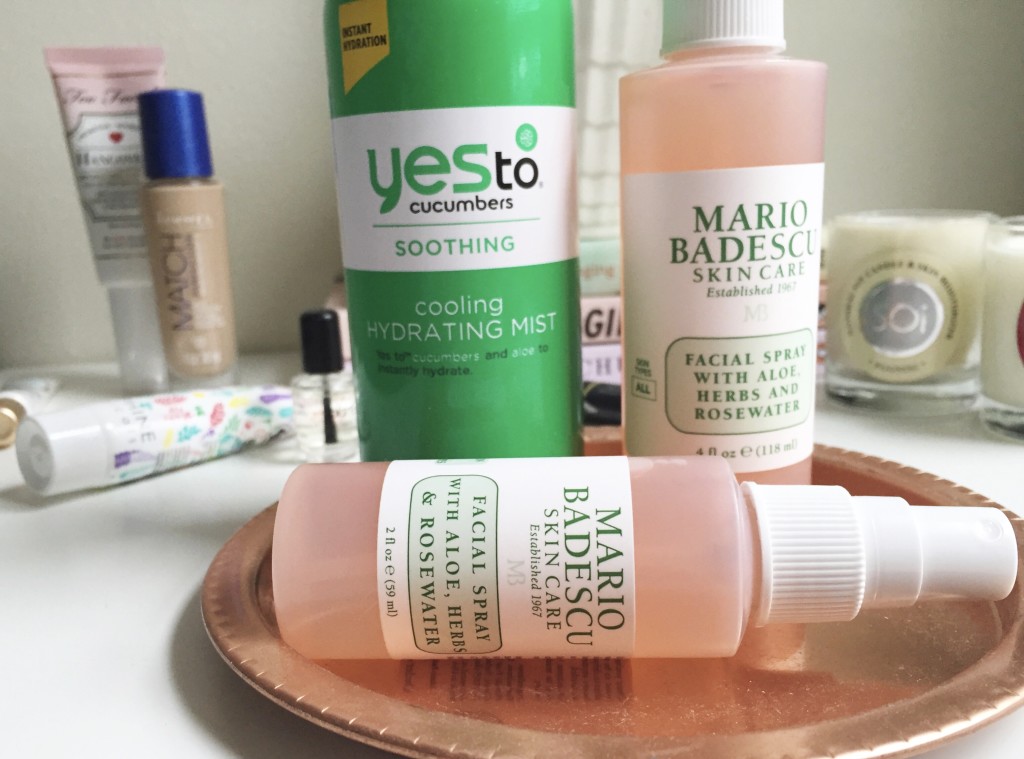 On my Wishlist for Facial Mists are:
First Aid Beauty Vitamin Hydrating Mist
Clinique Moisture Surge Face Spray