It's time to wrap up everything I'm super excited about in my Weekly Favorites #7!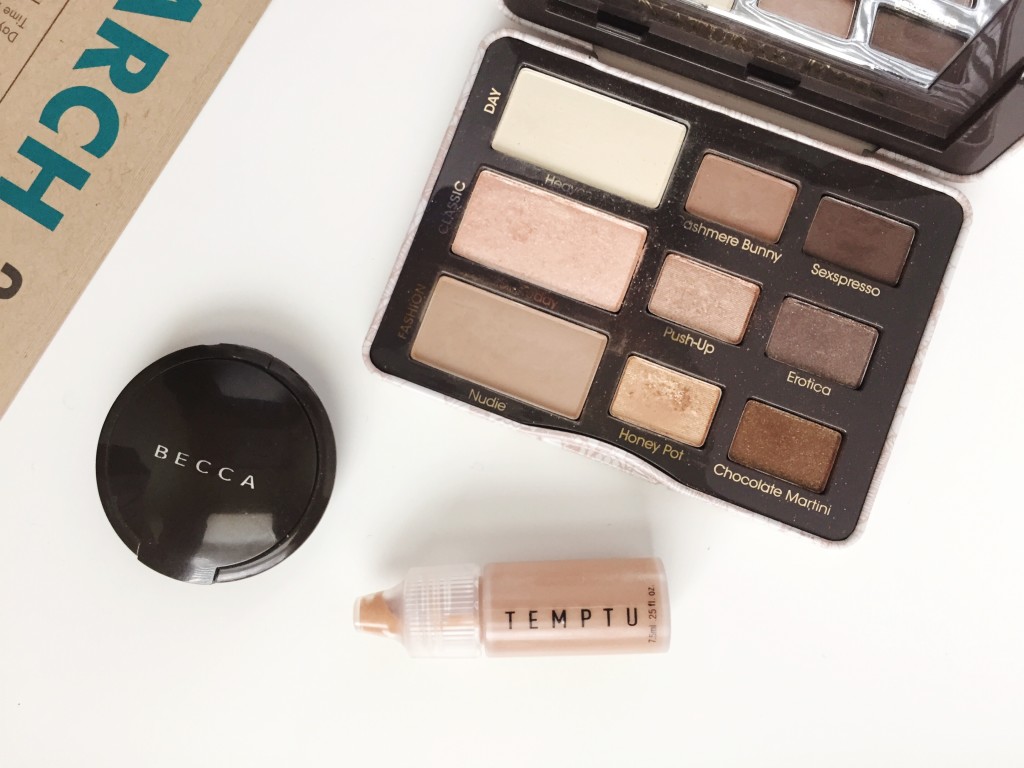 I always love using my Too Faced Natural Eyes Palette but I have really been enjoying using it lately in a very subtle way. Heaven and Nudie mixed together all over my lid to even everything out and Cashmere Bunny in the crease is the easiest eye look ever.  Sexpresso is always my favorite liner, it makes my lashes look a lot thicker and makes my eyes look so much more awake. WIN.
The Becca Shimmering Skin Perfector Pressed in Moonstone is my ride or die, I don't know what I would do without this super natural and glowing highlight.  The lack of glitter is what makes this highlighter special, along with its smooth application and long-lasting look.  They're so worth the higher price tag and I love the wide shade range.
The last thing is a new makeup sample I got from ipsy.  The Temptu Bronzer in Warm Glow is an amazing liquid bronzer.  I use this around the perimeter of my face very sparingly and blend it out with my favorite makeup sponge.  It blends so easily and looks so so natural without looking overly shimmery or orange.