Happy April!  It's the season of spring breaks and flowers blooming, and that means that I get to see Paris in bloom this year!  My April goals are here to set me on track to get ready for the final stretch of cooler weather and school.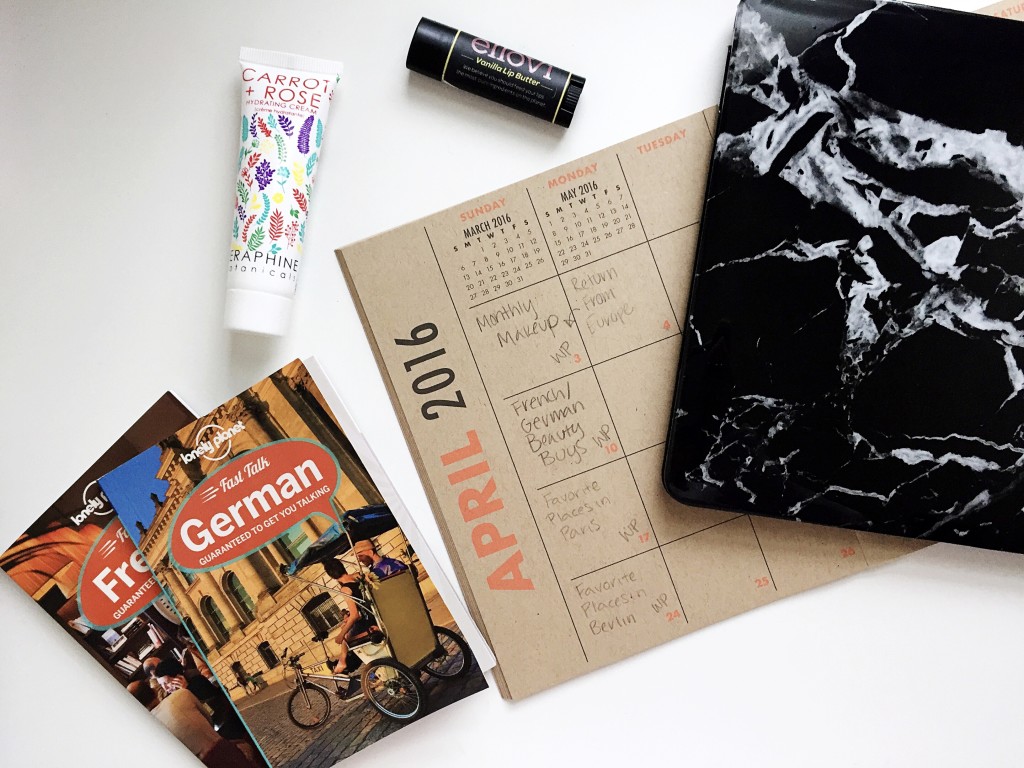 But first, I am so excited to be in Berlin and Paris this Spring, don't worry you'll see and hear about them later.  I've been trying to pick up phrases from the Lonely Planet Fast Talk language books and I'm praying I don't make a total fool of myself.
This spring I really want to start investing in myself through skin care and things like that.  I want to get a few Clinique products and a few First Aid Beauty products to get my skin over this dryness and get it back to the smooth texture I want.  It has been a blessing that my skin has been so clear though, so no complaints there.
About two years ago I stopped biting my nails, a manicurist told me in a very stern voice that if he did my nails I wouldn't bite them anymore and from that day on, I did not bite my nails.  But, this year, beginning around January, I got stressed out and I haven't been able to kick the habit since.  But I am really trying to distract myself with productive things like doodling or typing up blog posts to keep myself from biting my nails.
Capsulize my wardrobe.  I have reduced my wardrobe by probably half over the past few months which has been amazing, I've only missed one piece I got rid of but you win some and you lose some.  I would love to work my wardrobe into a Capsule for Spring and definitely for Summer.  I have enough Summer clothes for two people and I'd like to cut that down by at least half or more.
Make wise purchases.  With the fancy beauty in Berlin and Paris, I know I'll want to buy things I don't need and way too many clothes but there's only a few things I know I want, first a stop at the drugstores and bigger beauty shops, then off to Longchamp, and finishing with a beautiful bralette from Paris.  I'll keep you updated…
P.S. Read my interview on Confetti and Curves here!