My top 5 spring beauty products are all about that glowy, healthy, natural look I like coming out of winter.  With products from Becca, H&M, and Benefit to help me out, I've got that look on lock.  Enjoy my top 5 spring beauty products, and when you're done here check out my friend Makena's post!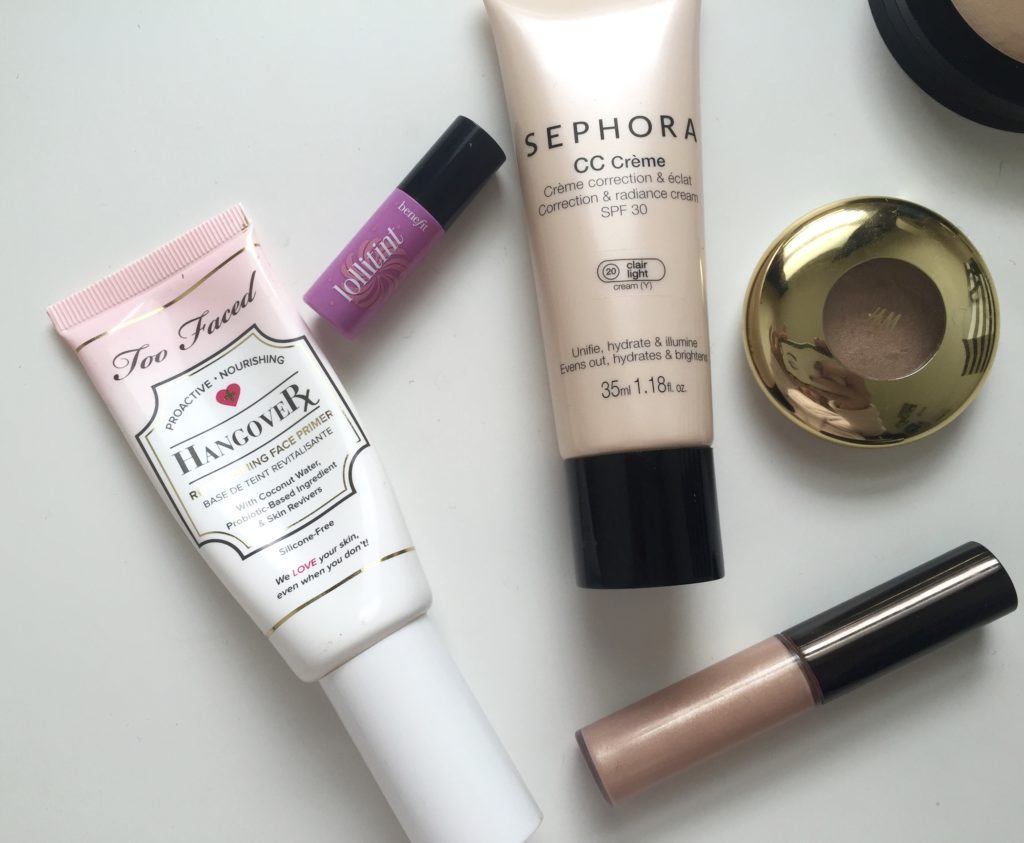 I always always begin my makeup routine with the Too Faced Hangover Primer because it smells so nice and adds another layer of much-needed moisture to my skin which is super dehydrated.  I love that this feels so light on the skin, it doesn't feel like a makeup product at all.  I also really appreciate the pump on the tube to help regulate how much product comes out and it helps me be able to get everything out of the tube.
Next I apply my favorite base right now, the Sephora CC Creme mixed with the Becca Shimmering Skin Perfector in Opal with a makeup sponge all over my face and even use it as under eye concealer most days.  This combination gives such a beautiful and natural finish that it looks like I have naturally flawless skin, which is always the goal.
I apply a swipe of Benefit's Lollitint to the apples of my cheeks and pat around to blend.  Although it fades a bit a minute after it's applied, it gives such a natural flush despite the candy colored pigmentation.  I always thought I was such a peach blush person, especially in Spring but I have been proven wrong by this little sample. I will soon own a full-sizedversion, I can assure you.
My last go-to glow product for spring is this beautiful light gold shade of H&M eye shadow called Baci Di Dama.  It wakes up the eyes instantly with a subtle and natural looking brightening effect.  These blend so smoothly and apply evenly without creasing too badly throughout the day, making them perfect for rushy mornings or a quick swipe of color.  This shade can also be used as a highlight if you need to multitask.  WIN.