My weekly favorites 12 are very low maintenance since I've been too busy procrastinating to spend much time on anything else (it's bad, I know).  Including a nail favorite (way out of the ordinary) and two others I've talked about several times, I hope you enjoy my weekly favorites 12.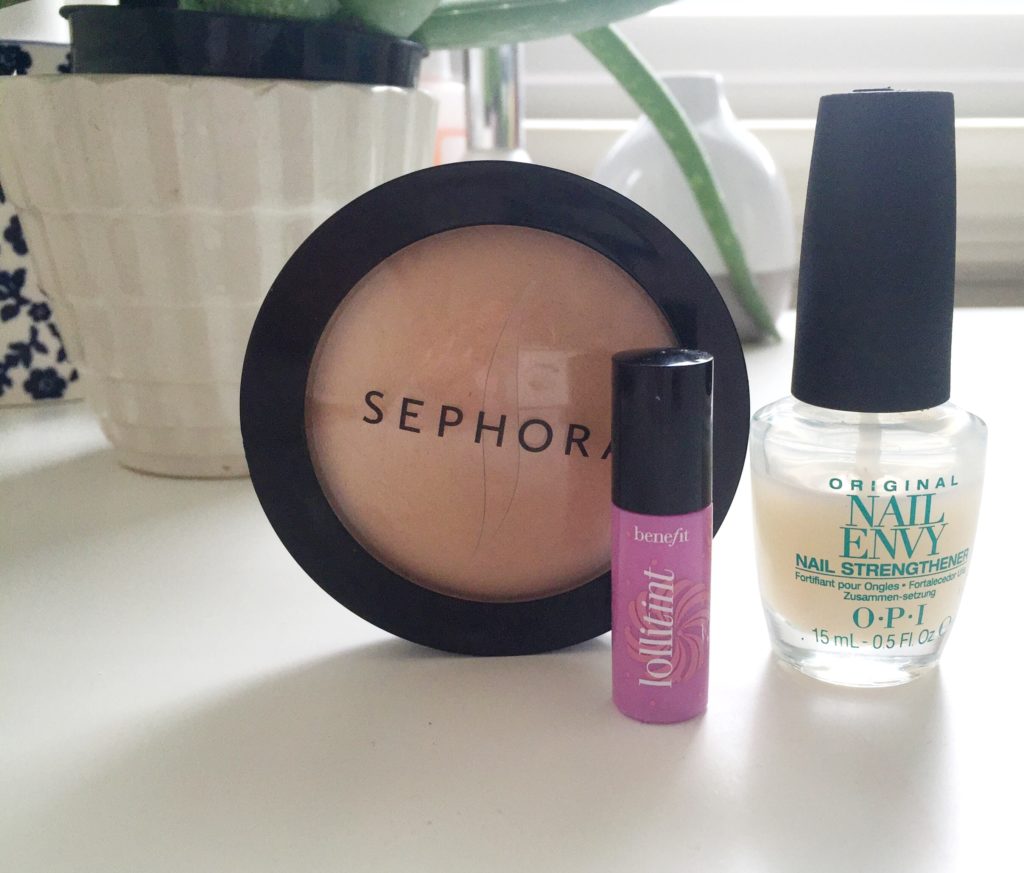 Can we talk about Nail Envy and how it's so underrated?  I got this as a gift and rarely used it for a year but now it's the only base and top coat I'll use.  I also love using this on its own to keep my nails strong when I have no polish on because it dries in an instant and doesn't look overly glossy on its own but brings the high-shine as a topcoat.  This keeps my nail polish looking good for longer than most base coats and top coats!
I've written about lollitint a few too many times and you're probably sick on me talking about it but Benefit cheek stains are amazing quality and 100% worth the price.  Ultra has a pack of the three different shades in smaller sizes for $18 which is what I'll be buying when I run out of my multiple samples of this.
Lastly, the Sephora MicroSmooth Powder is amazing.  It sets my makeup wonderfully and still lets that natural glow through, none of that powdery look.  If you're near a Sephora, head to their Sephora Collection stands right away, there's some amazing stuff in there.