There is so much great quality makeup on a budget.  I have complied a complete, although simple, makeup collection from products from the drugstore.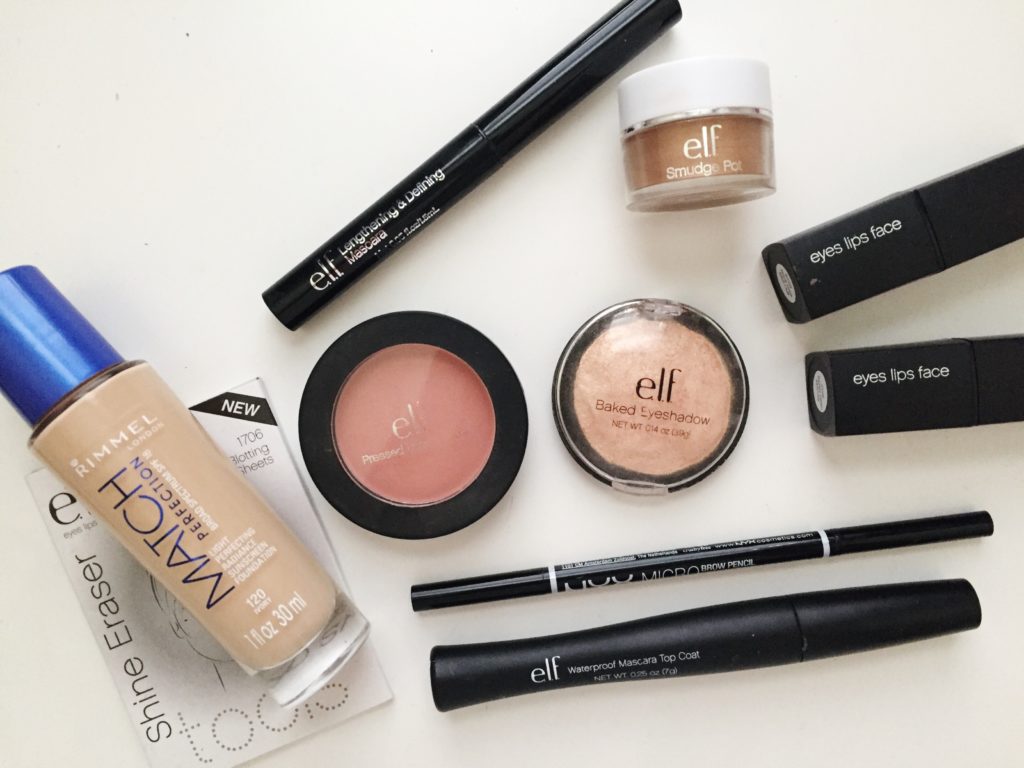 For foundation, Rimmel Match Perfection is my favorite foundation.  It's glowy and has enough coverage to pass for a concealer.
Instead of setting my foundation with powder, some days I just use elf Shine Erasers to soak up any extra oil throughout the day.
My favorite mascara is elf Lengthening and Defining, it's $1 and is so natural looking but still lengthens and volumizes.
The best way to multitask a mascara is to pick up the elf $3 waterproof mascara topcoat that seals mascara on with no flaking or running.  This is the perfect product for when you love the formula of a washable mascara but are fearing tears at a Nicholas Sparks movie night with your girls or a stressful day.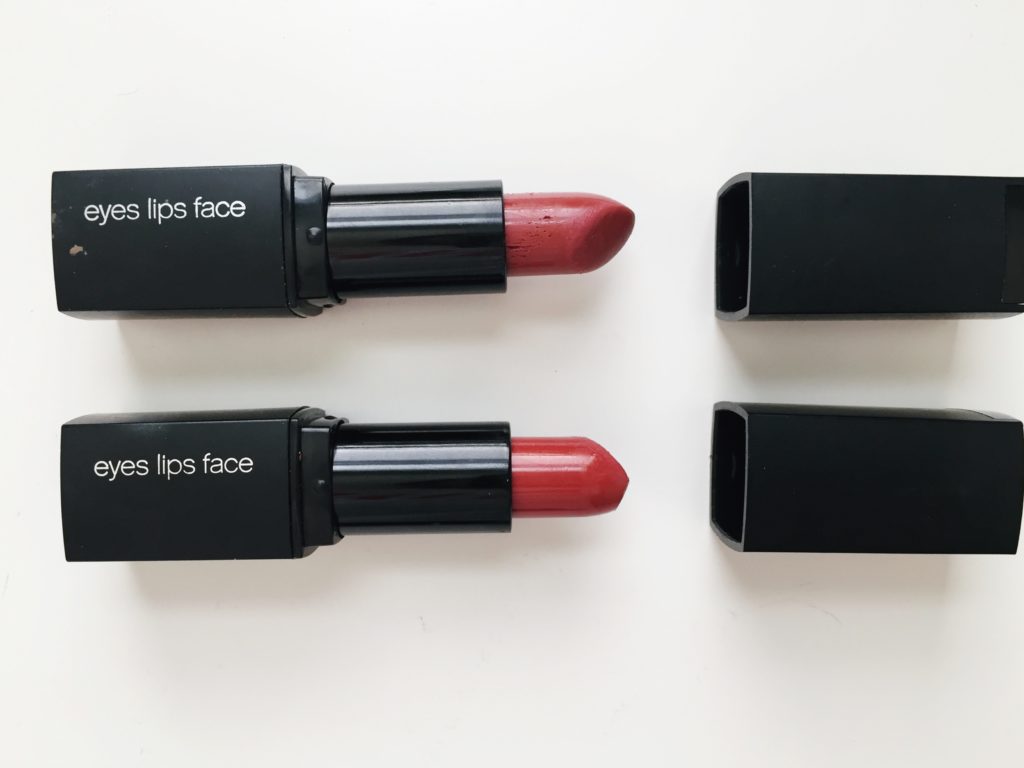 These elf lipsticks are super moisturizing and come in so many different colors!  I love Ripe Rose and Barely Bitten!  I also love the square packaging but wish they had a color indicator on them other than the shade written out on the bottom.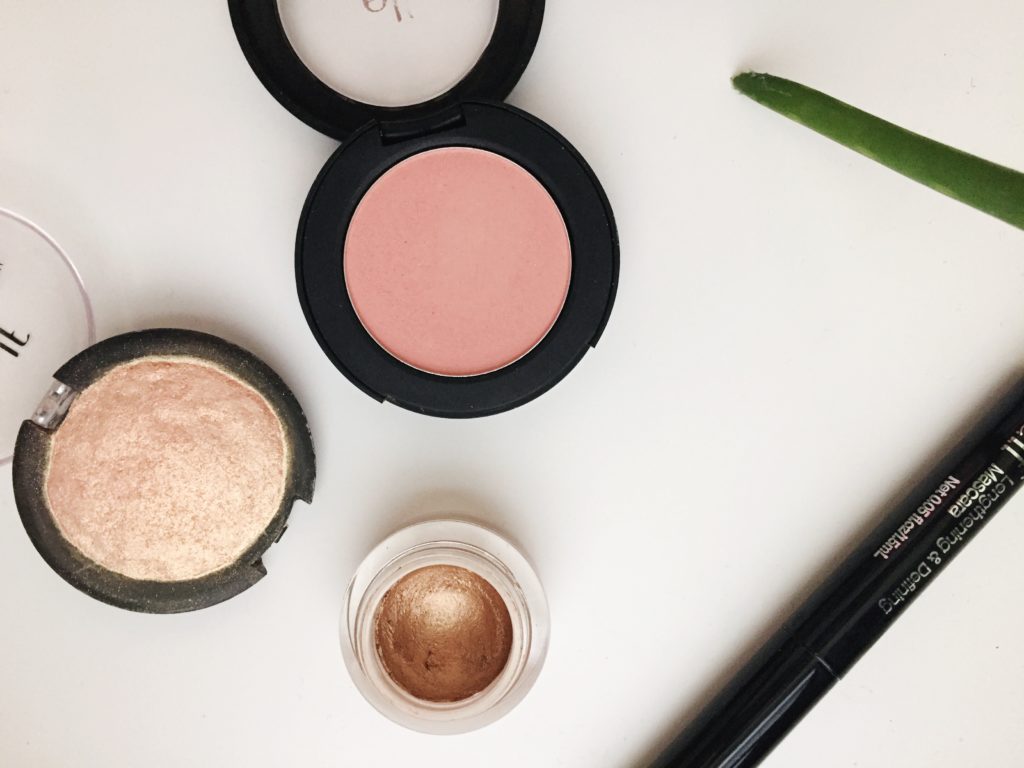 To add color to my face I love using elf Pressed Mineral Blush in Sweet Retreat because it's such a natural pinky shade.  It has a smooth and blendable texture that I love.
For a super inexpensive highlighter, I love the elf Baked Eyeshadow in Enchanted.  Although it's a bit less smooth than Becca's, it's a great budget alternative.
On the eyes, elf Back to Basics cream eyeshadow is the best bronze shade to smear on quickly before leaving the house.