I finally love all the products I use every time I shower, from my skin routine to my hair.  And let me tell you I change my hair routine every time I get low on conditioner.  I was contacted by Function of Beauty to try out their fully customizable shampoo and conditioner sets.  Enjoy my shower routine, from head to toe.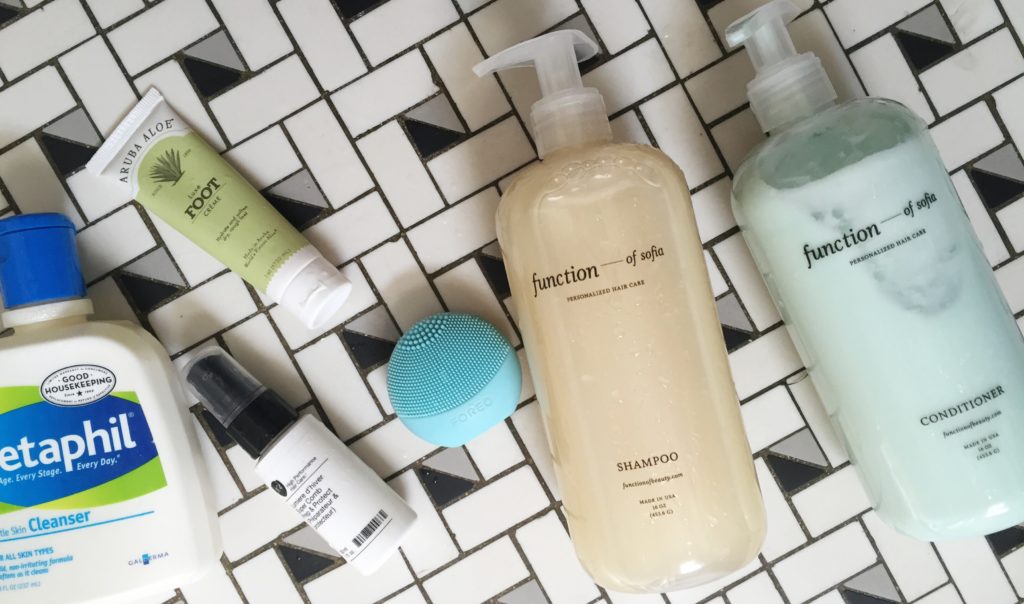 Function of Beauty sells shampoo and conditioner sets that are customizable from color to formula to scent to size variation, finally I can get a larger shampoo and smaller conditioner so they run out at the same time!  To get your personalized hair routine, choose your hair type, hair concerns and a scent you want.  It's incredibly easy and the website layout is perfect.  You can go to the Hair Lab tab to get scientific information about your hair type and structure, and I love a good fact.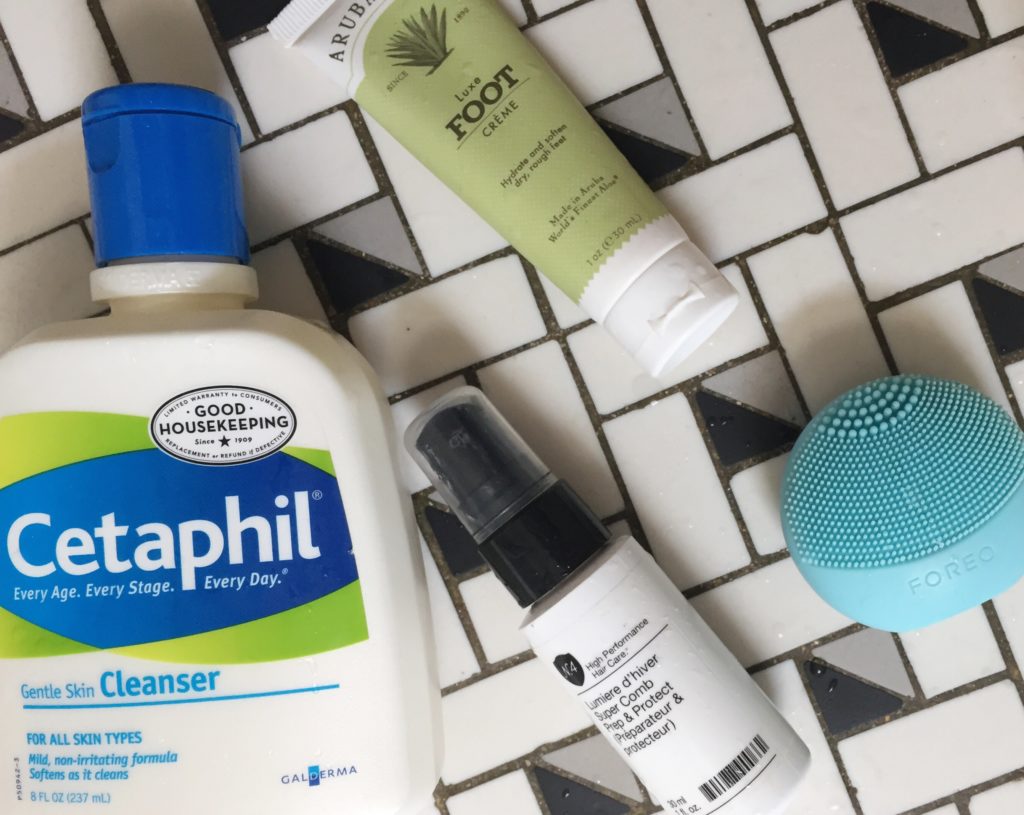 Onto my shower routine, I always begin by washing my face with Cetaphil sensitive to give my skin a good cleanse without feeling dry afterwards and I use that with my Foreo Luna Play.  If you don't know what a Foreo is, it's a little sonic cleansing device that's more hygienic than a sonic brush and way more gentle on the skin.  It gets rid of makeup a lot better than my hands alone and is also great for removing the clay masks I do in the shower sometimes.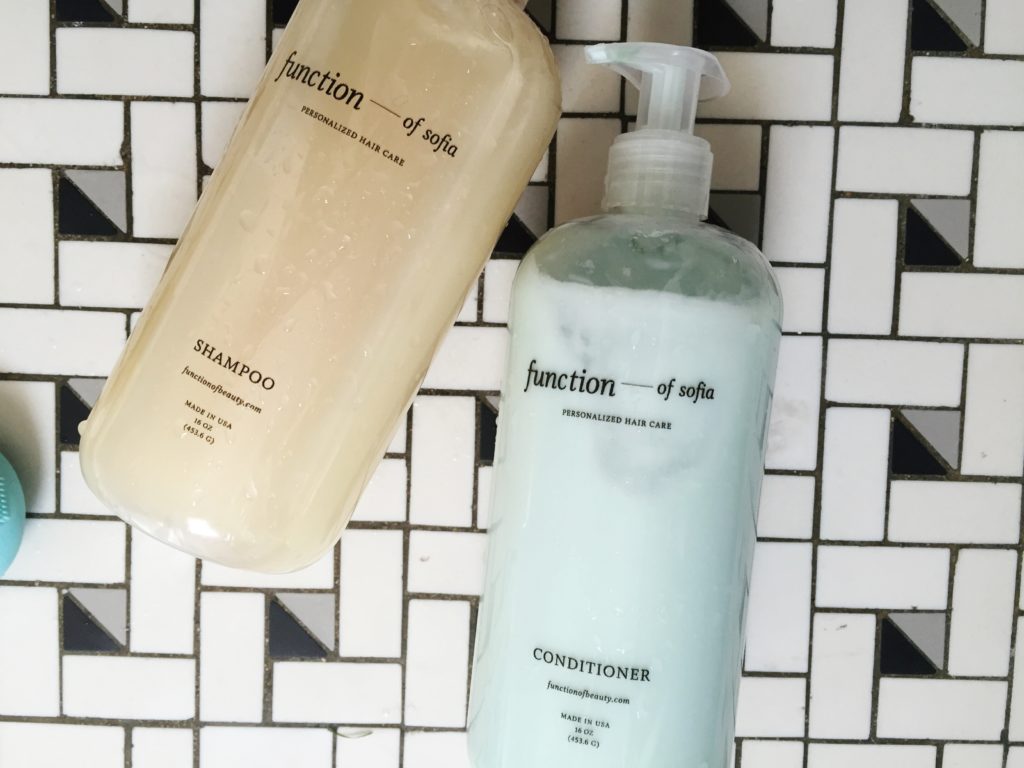 Next I wash my hair with my Function of Sofia shampoo and conditioner.  While I leave the conditioner in, I shave using the Lush Refresher shower jelly as shaving gel.  Then I rinse and begin my post shower ritual.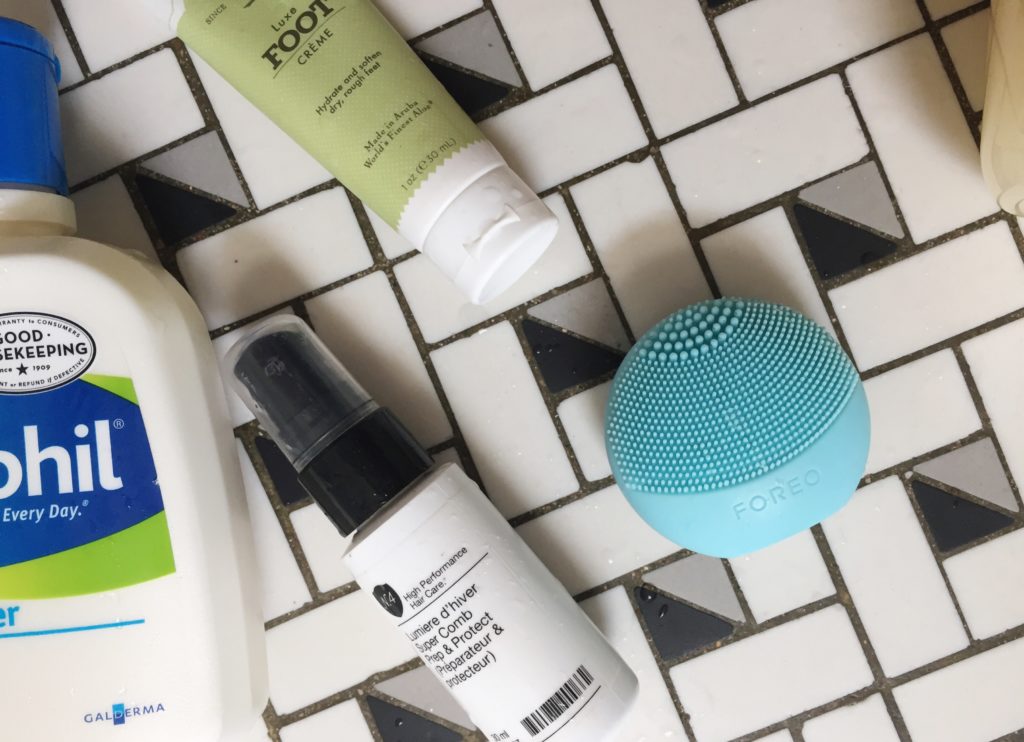 I lather up my feet with this amazing smelling foot cream from Aruba Aloe which smells of Aloe and Shea Butter.  I use this stuff year round to cure dry skin on my feet.  I always spritz my hair with the Number SuperComb Prep and Protect Spray which smells like blueberry pie to me before I brush my hair out with my Wet Brush.  If you don't have a wet brush it's time to get one.  I prefer the Wet Brush over the Tangle Teaser any day.
That is about it for my shower routine, check out Function of Beauty for a personalized set of shampoo and conditioner (or either one) for a price much less than many other brands.  As you try out your set and your hair changes, you can ask for your formula to be changed to accommodate that by choosing which concerns are more important than others!