Summer is a whole new beast when it comes to keeping makeup on: humidity and temperatures rise, you're outside and active.  This is where some of those perfect made-for-summer products come into play.  Upping SPF and using an oil controlling powder and primer are important pieces to the perfect summer routine. Here are my top performing summer products.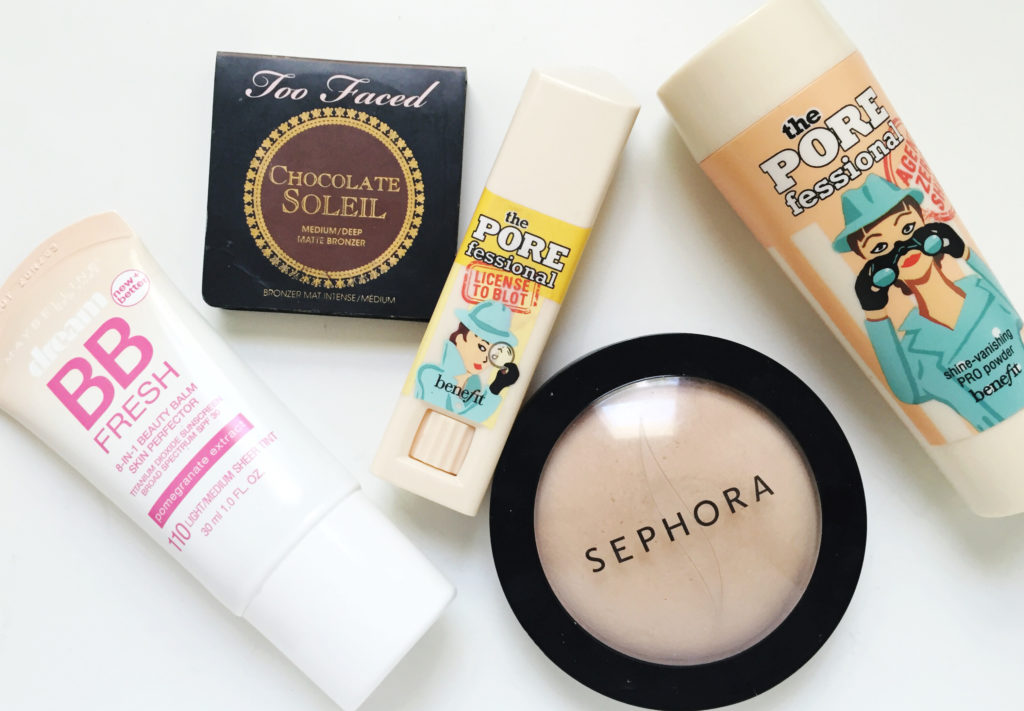 I always start my summer makeup with a few swipes of Benefit the POREfessional License to Blot which is  mattifying stick.  It glides on so smoothly and keeps oil away for a while.  The best part of this is that it can be used before makeup as a primer and after makeup!  It has a triangle shape so it fits along the side of your nose and is easy to use.  The formula doesn't feel thick or tacky at all, it feels like skin and disguises pores.  WIN.
You've heard me go on about Maybelline Dream Fresh BB because it's the best summer base.  It smoothes over my skin so so well, not sticking to any dry patches.  When I use this, my pores disappear and my skin looks airbrushed.  SPF 30 in this makes for a perfect summer product when I spend time outside. I wear this with only mascara and brows for a low-key day.
To set that, I love using Benefit the POREfessional Agent Zero Shine because it's translucent and so so light on the skin.  It sets this super dewy base to perfection.  If my skin is looking really good, I'll just sweep this over my whole bare face to keep from getting shiny.
Yes, this is another powder but the Sephora MicroSmooth Powder Foundation is my favorite powder foundation out there.  It looks glowy and healthy without getting shiny throughout the day and it has real coverage.  It feels super light on my skin and applies well with almost any type of brush.
I get more tan throughout the summer and this bronzer is amazing for keeping my face the same color as my neck.  My face never tans but my body does??  The Chocolate Soleil Bronzer from Too Faced is the perfect tone, not too dark, orange, or grey toned.