This month has finally been hot outside, with 90°+ temperatures and lots of sunshine.  I'm starting to settle into a makeup routine, including some oil control, a new concealer, and a super inexpensive makeup brush I love.  My July favorites have come up way too fast, summer is going too quickly!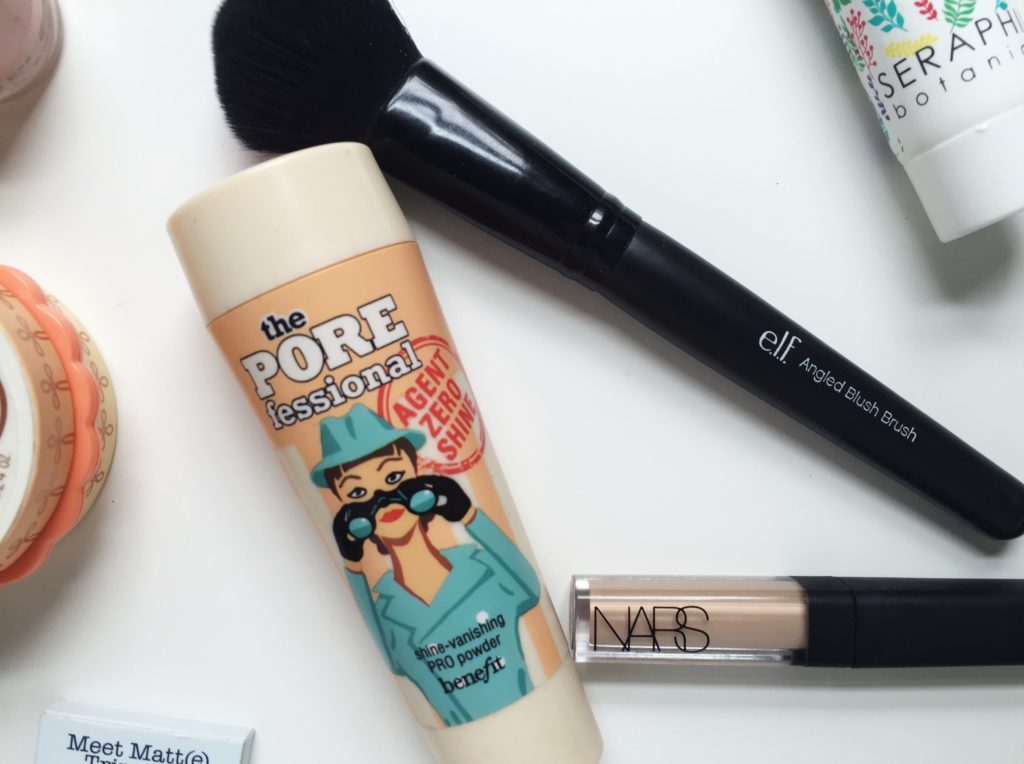 When I bought this mini Nars Radiant Creamy Concealer back in October I got the wrong shade and it was way too dark for me to use.  This finally fits my skin tone now that I spent two months in the sun.  It's amazing.  I know that the Maybelline FitMe is a dupe and they're super similar but I prefer Nars. It feels more blendable to me and didn't stick to dry patches when I blended it with my finger.  If you have the budget or want to splurge, this is a great product to do that with.  You can use it every day and you'll look flawless every day.
Next is Benefit the POREfessional Agent Zero Shine (I just realized I've written about this in the past 3 posts I'm very sorry, I'll stop going on about this after this post I promise.)  It's a translucent powder that I use to set my concealer, without any foundation.  It gives a sheer veil that just smooths my skin texture and keeps excess shine away.
This Elf Angled Blush Brush arrived in an Elf subscription box (they are BOMB) forever ago.  I never used it because I use my Tarte Blush Brush but I grabbed it for bronzer one day and loved it.  It's super soft and has the perfect density to me.  It's not floppy but it's not too dense and gives a natural and not splotchy application.