Winter is coming fast and now is one of my favorite times for lipsticks, from the dark berry tones to the brick reds, Autumn and Winter hold some bomb shades.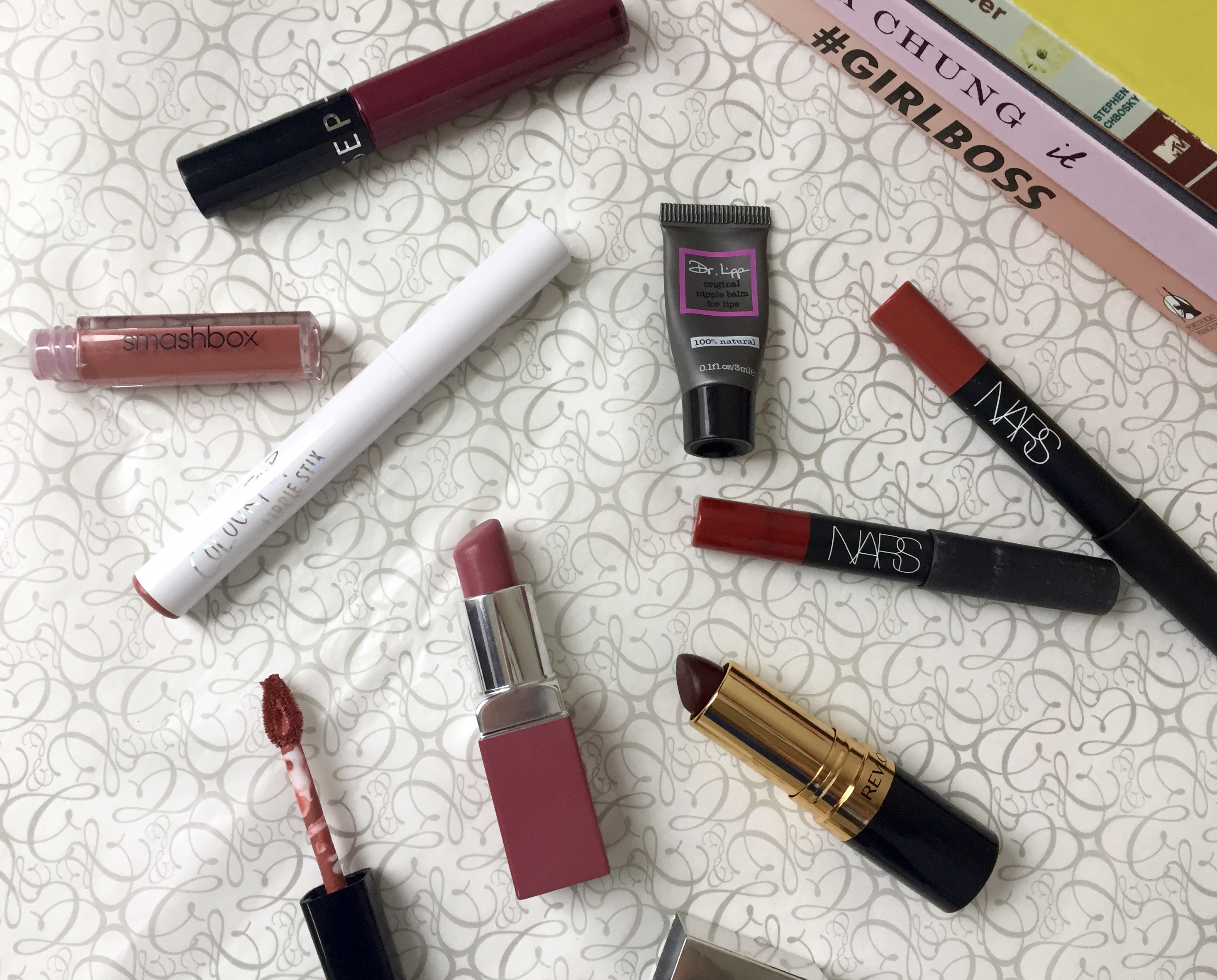 These are some of my favorite lip colors for this time of year and some of my favorite formulas too.  Everything from Nars to Clinique and Colourpop, my lipstick wardrobe is very diverse in color and formula.  While I usually go with more natural shades, I do love a good berry and I find myself wearing them often.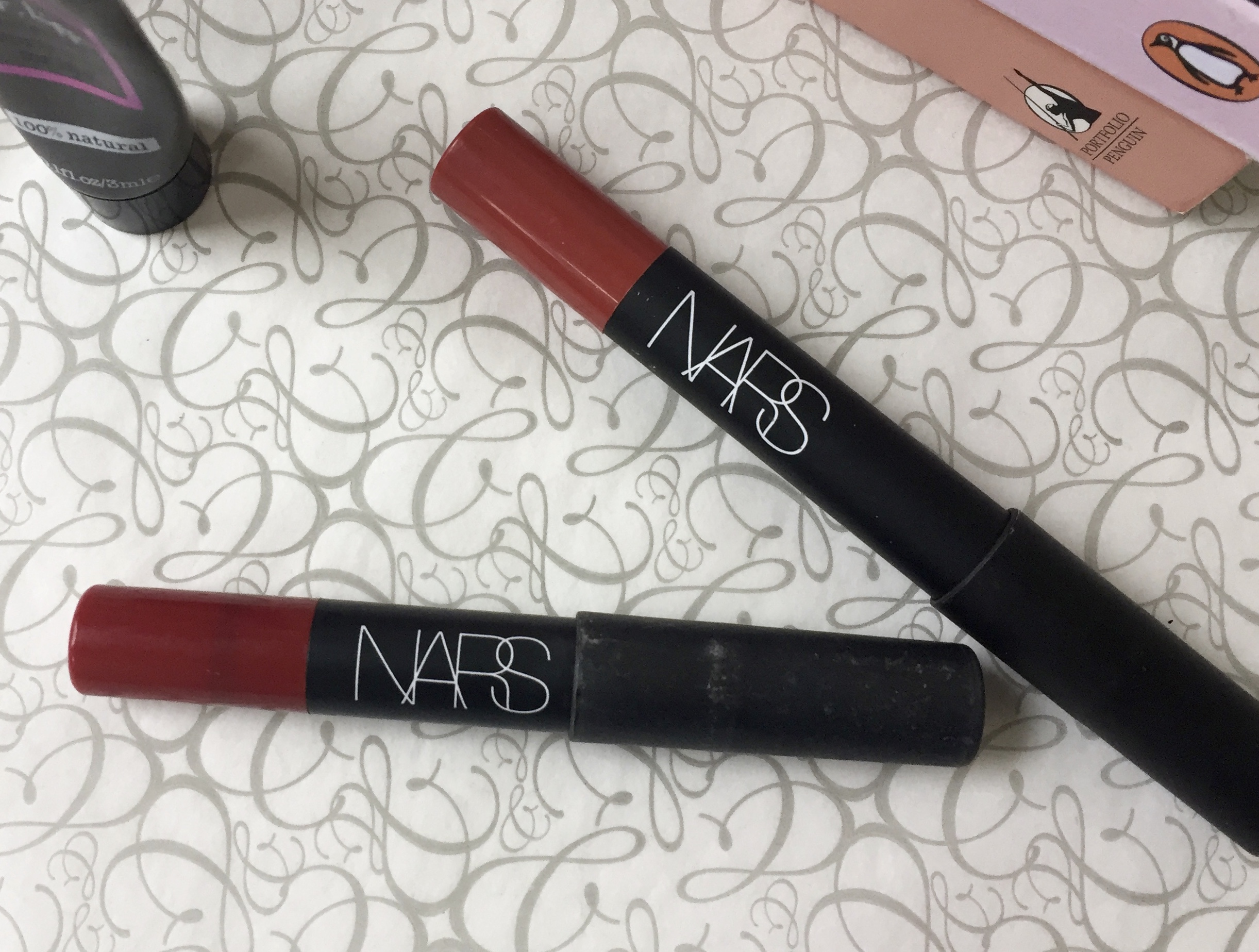 Sephora Cream Lip Stain in Blackberry Sorbet- This is an amazing formula that dries down matte but doesn't make my lips dry, the shade is gorgeous and it lasts all day, also inexpensive.
Smashbox Always On Liquid Lipstick in Driver's Seat- This is an orange-y shade that I got in my Sephora Play! box for October.  This formula does stay on really long but is much more drying than the Sephora Collection Cream Lip Stain.  This shade is gorgeous during autumn and winter and I love the applicator.
Colourpop Matte X in Cami (see my post on this here)- Matte X is an amazing formula that reminds me of Nars Velvet Matte.  This shade is kind of a purple-y mauve and I love the smooth and creamy formula.  I'm so impressed by this formula because it isn't at all drying and it's so pigmented!
Clinique Lip Pop Lipstick in Plum Pop- Another purple mauve shade but this formula is very hydrating and not matte but creamy.  This is one of those formulas that's just really easy to wear.  It lasts a pretty long time for being so so comfortable on the lips.
Revlon Lustrous Lipstick in Black Cherry- I feel like this is a drugstore classic shade and formula.  i recently got this and I love that the formula is so easy to sheer out to a more wearable shade or you can layer it for an opaque look.  Either way it's gorgeous!
Nars Velvet Matte Lip Crayon in Cruella and Dolce Vita- Cruella is a dark red that looks amazing on so many skin tones and is one of my favorite christmas reds (check back in a few weeks for a whole post on that).  Dolce Vita is a warm nude that's a gorgeous Autumnal shade.  This formula is so creamy and long wearing that I just love wearing it.  I need more shades!