My winter skin is absolutely crazy.  During the summer I can go out without moisturizing my face or anything and look like I've just finished my makeup. In winter, my skin breaks out more, the texture is uneven and it's a little too rosy all over, not to mention the dry and peeling patches all over.  If there's one thing that keeps me going during winter, it's Too Faced Hangover Primer.  I used this for the first time in a few weeks this morning and I was so excited by the coconut water scent and the light but hydrating texture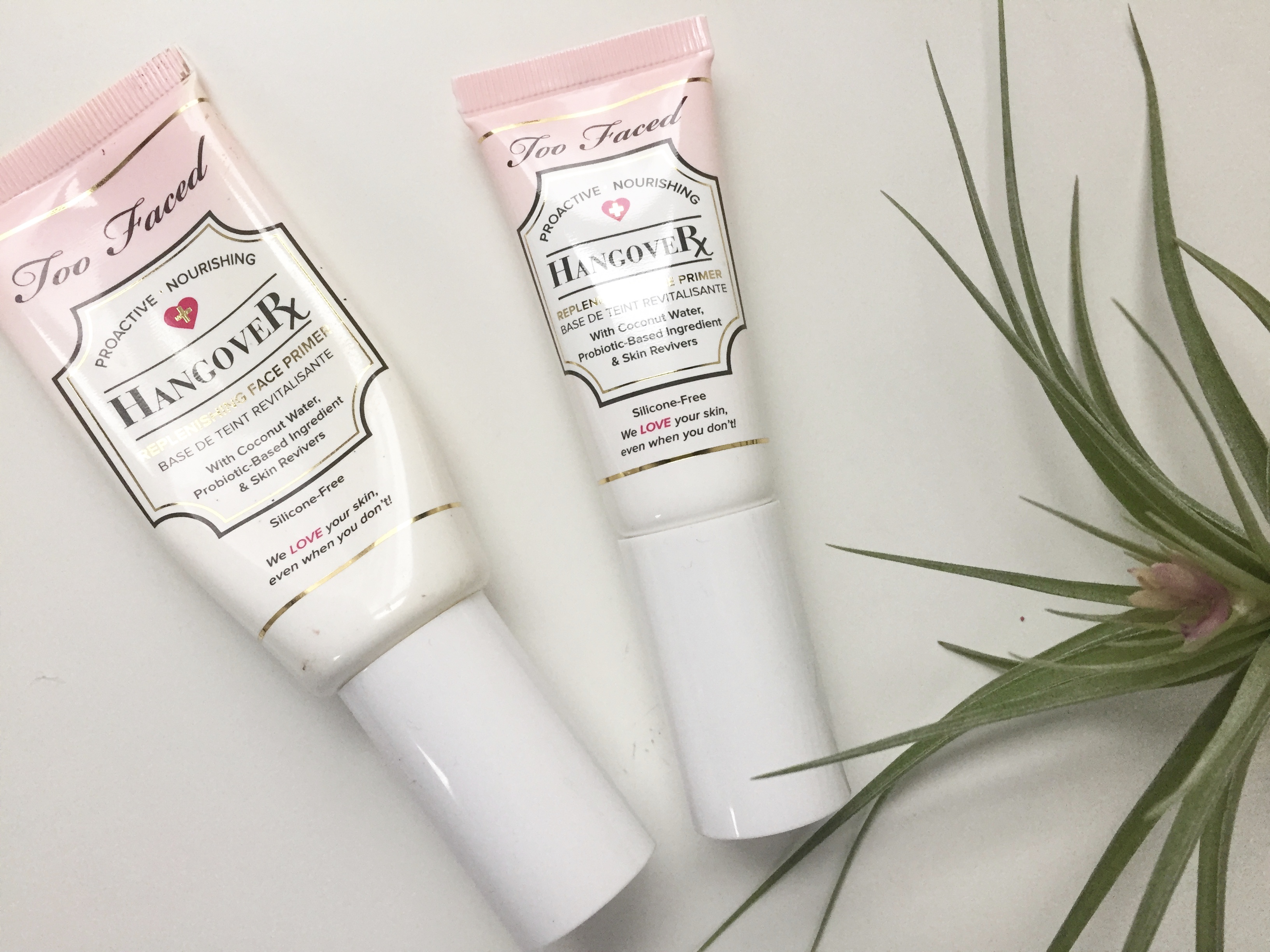 When I do my makeup, I start with layer after layer of hydrating skin care products from Clinique's Moisture Surge Moisturizer to a super thick and creamy eye cream and a Caudalie facial mist, but my skin still manages to look dehydrated and dull.  Enter Too Faced Hangover Primer.  This stuff is the best base for makeup for people with dry skin.  The packaging is perfect with a pump on a tube to help get all the product out.  I also love pumps because I can measure how much product I use so I never pump too much out.  The texture is a light creamy-gel consistency with no color or white cast.  The scent is a light coconut water scent that I can smell on my fingertips but it doesn't linger for long if scents aren't your thing.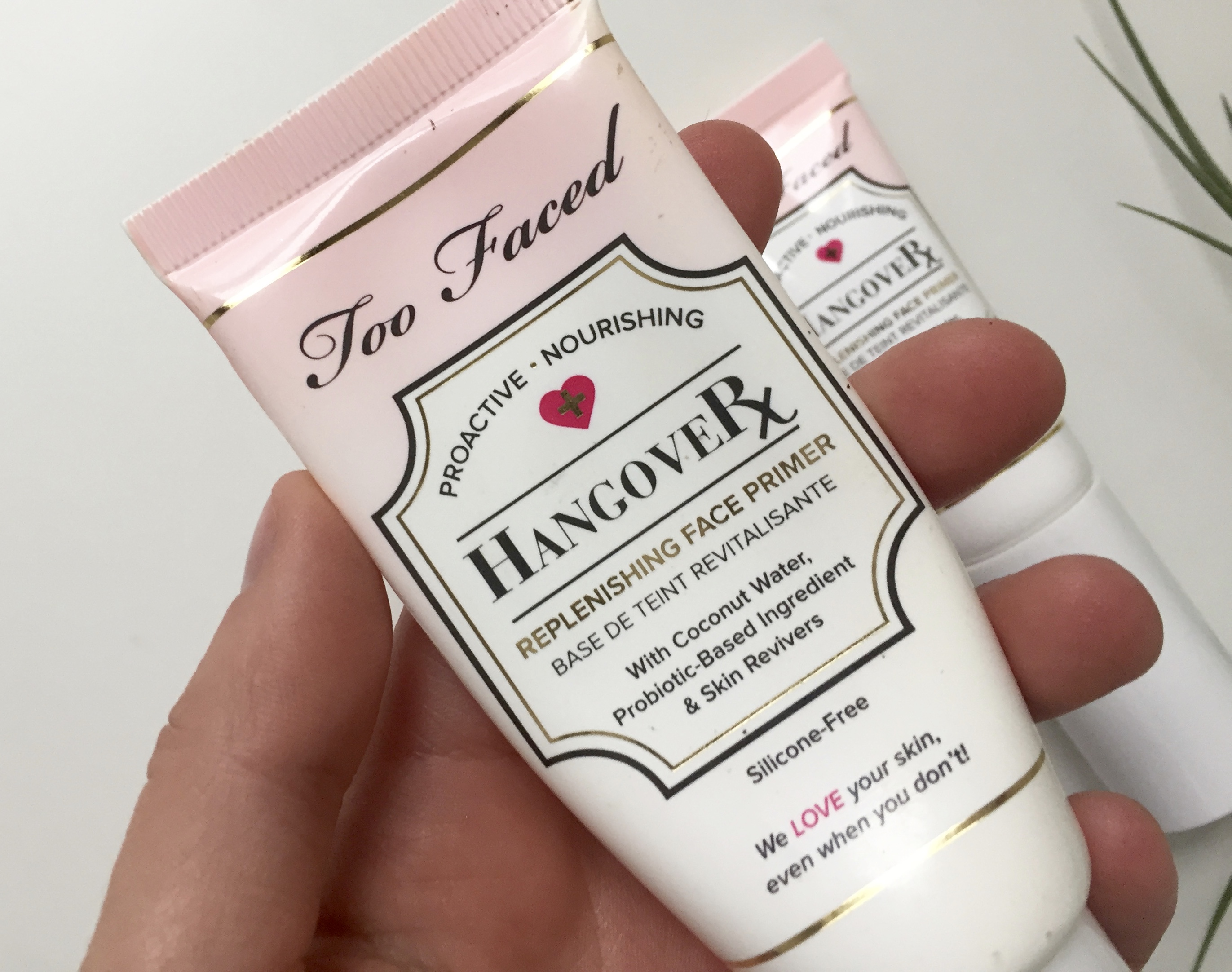 I smooth this all over my face, sometimes even mixed with Cover FX Radiance Facial Oil Drops for extra moisture, and begin to apply concealer.  While I won't lie and say this has completely cured my dry skin, it sure does help my makeup not get stuck to dry patches and help that natural finish to happen despite my dehydrated skin.
I've gone on about this so many times but this is my first post actually dedicated to it, and I thought it was timed well as Winter is hitting where I live like a truck.  My dry skin is in full swing but so is Christmastime so all is well!
Ulta carries this primer in two sizes, the larger size is $32 and the smaller is $15, which makes it the perfect primer no matter your budget.  If you have dry or normal skin, or if you're oily and are looking for a primer/moisturizer, it is staring you in the face.  This is one of my favorite makeup products I own and I will definitely repurchase after these two are gone.