There's no time quite like the holidays to really get festive with your makeup. You can spice up your holiday with a bright red lip (check out my favorites here) and now I've collected my top holiday eye shades.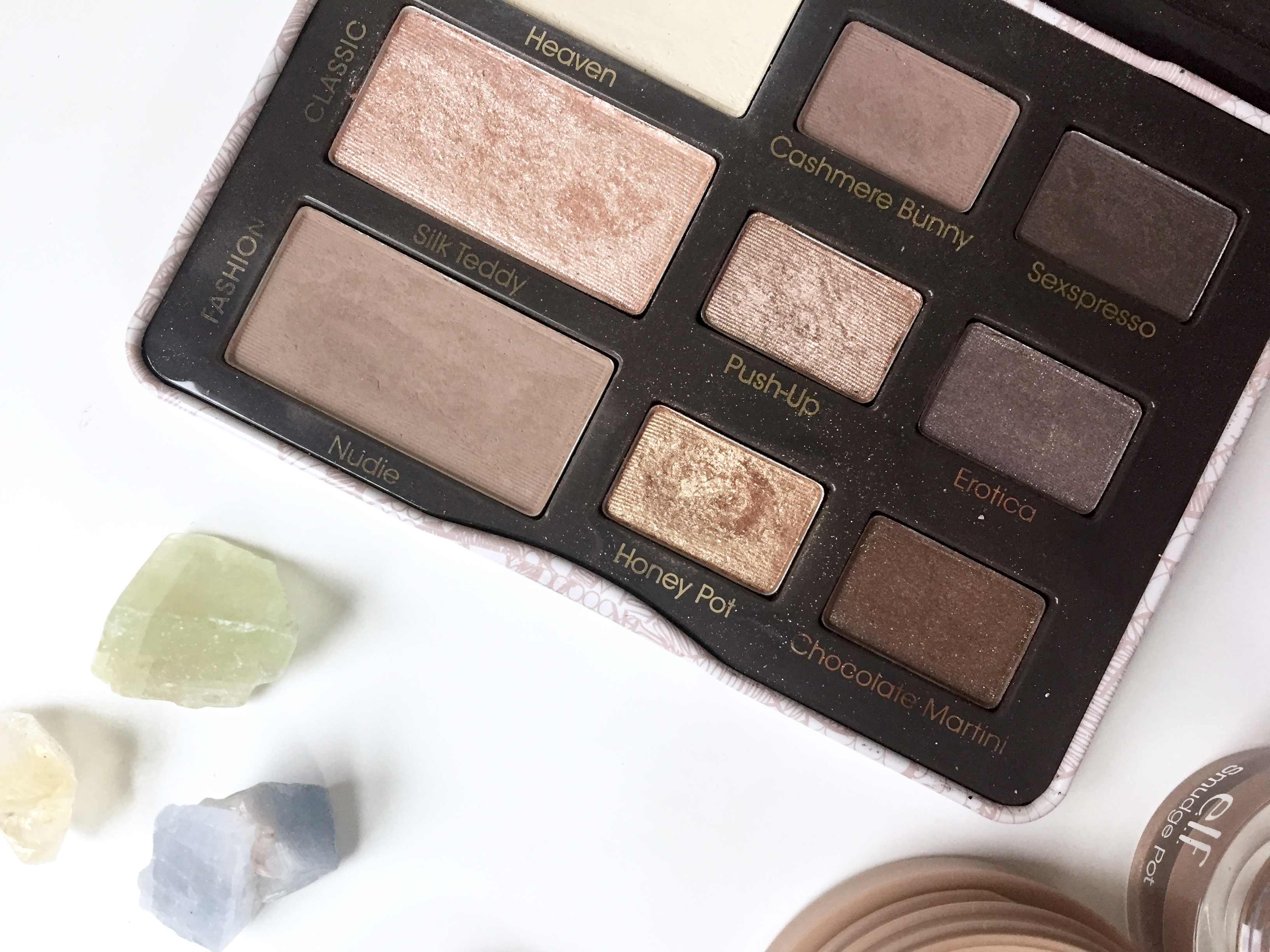 This is the greatest eye shadow palette for me, and I'm so happy I love this one so much because it has the perfect amount of mattes and shimmers, all in the natural shades that I love to wear so much, and it doesn't cost an arm and a leg. Too Faced shadows are pigmented and blend beautifully, so they're the perfect go-to formula. This palette is also so small for holiday travels. Honey Pot is the perfect yellow-gold shade and the Natural Eyes Palette is the best out there, especially for the holidays.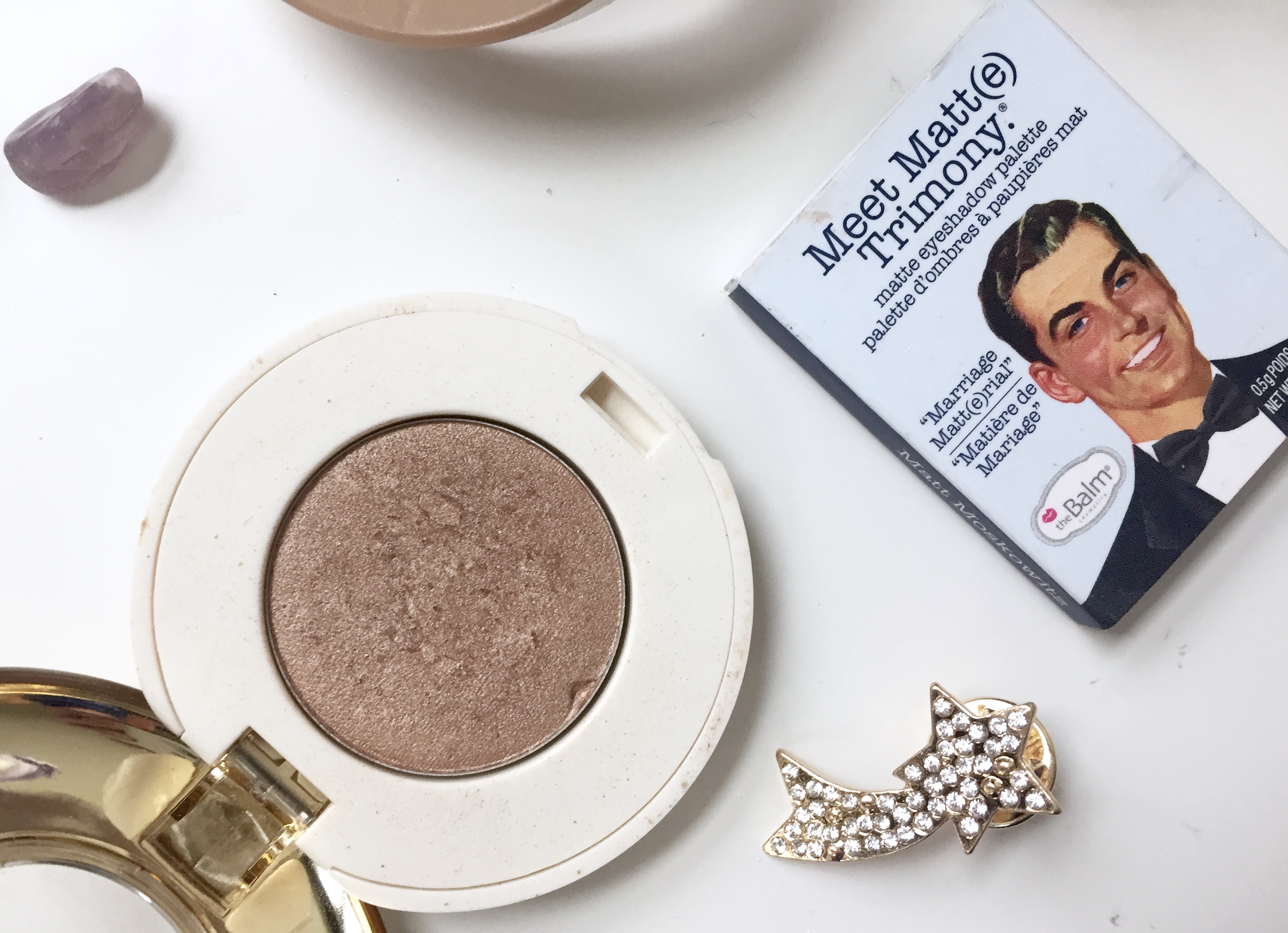 These H&M shadows are the softest shadows I've ever tried. Mac feels like a chalkboard compared to this, they're so pigmented and blendable. I don't have a matte shade but this shimmer is so gorgeous. There's that little hole in it because I tried to put this in my Z Palette since I use singles when they're in there more, but I couldn't get it out and I gave up after I stabbed it. This is in the shade Baci Di Dama and it's a stunning shade to swipe over the lid.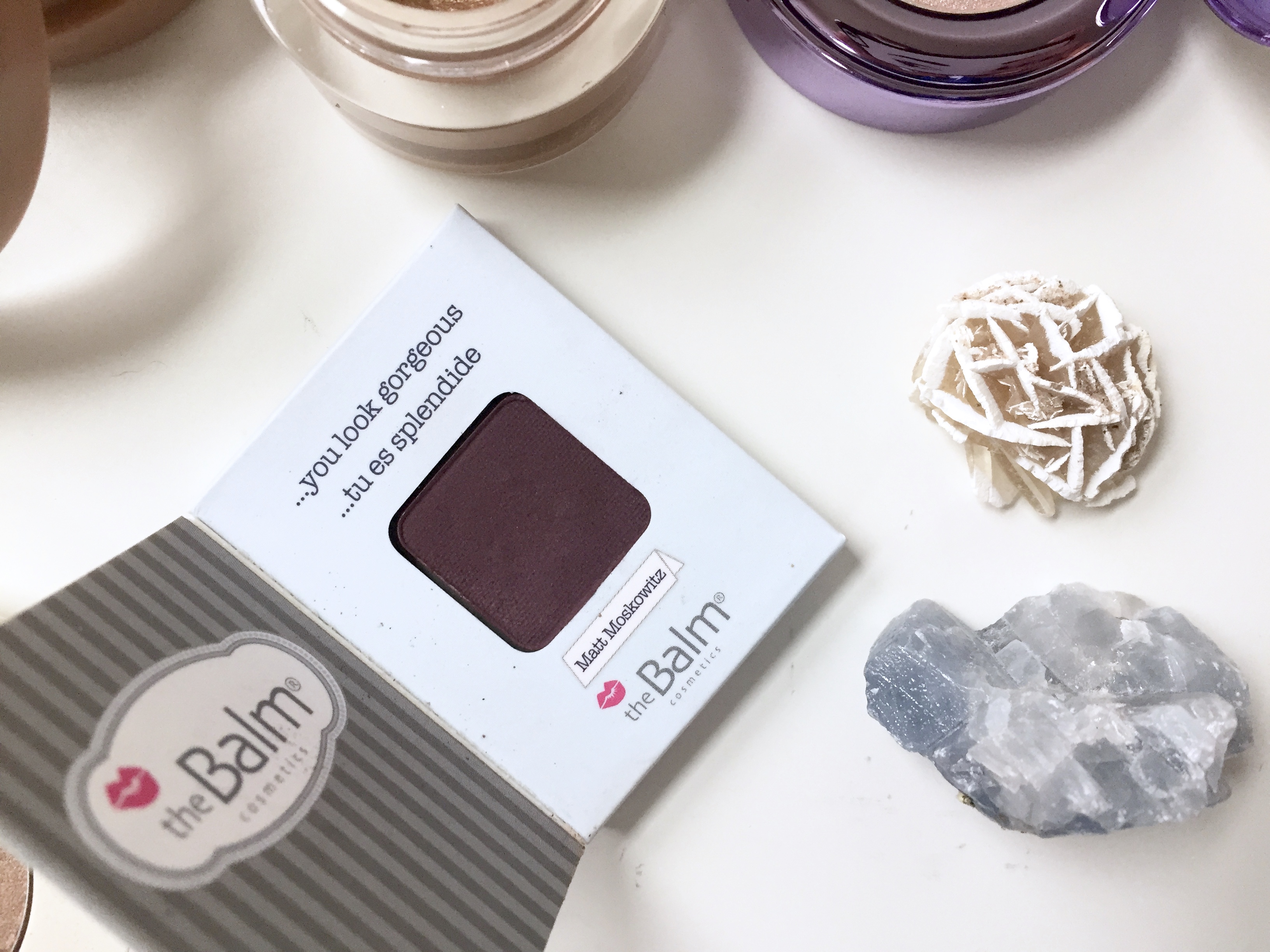 This purple shade from theBalm's Meet Matt(e) Trimony Palette, this shade is Matt Moskowitz is the perfect matte purple to wash out in the crease. I've worn this so many times and it's a beautiful shade to add depth if you don't want to go black or brown. It blends really well and plays nicely with matte browns to blend, blend, blend.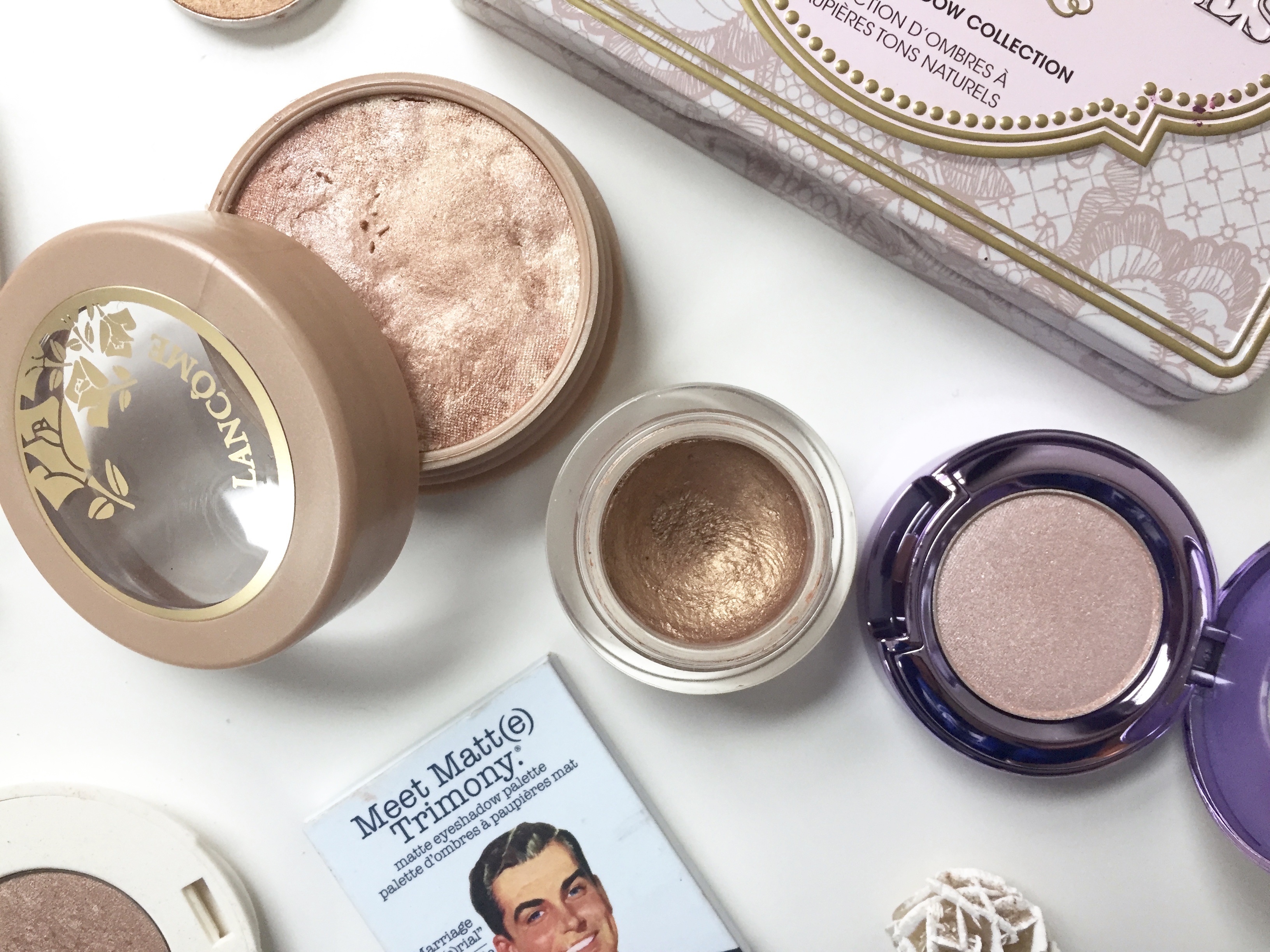 I use the Lancome Subtile Highlight Creme because it is a really pretty cream shadow to blend in with the ELF Shadow Pot in Back to Basics, which is my favorite gold-coppery shade. These two are perfect to use together for a shimmering gold cream eye.
I also have Urban Decay Midnight Cowboy thrown in here because it's such a pretty pink/silver shade with silver glitter for the holiday season. This would look great if you favor less heavy eye looks.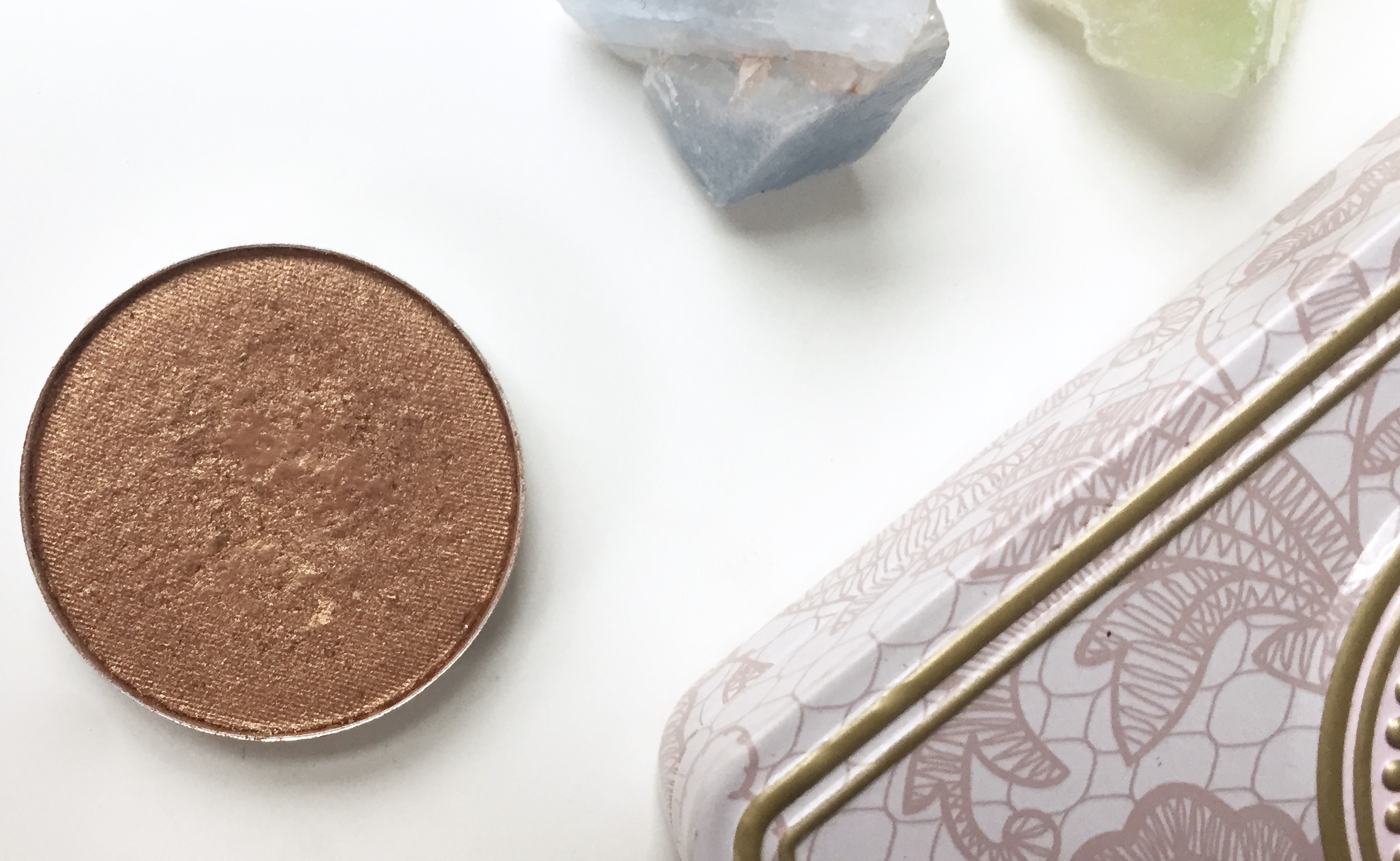 Ahh, yes. My first Mac shadow. Amber Lights is a super orange-copper shimmer shade that was my very first Mac product (shocking, I know). I don't use this all too much but if you add the right shades to it, this can be stunning for blue eyes. Take notes on Zoella's video using this from last year, it's amazing.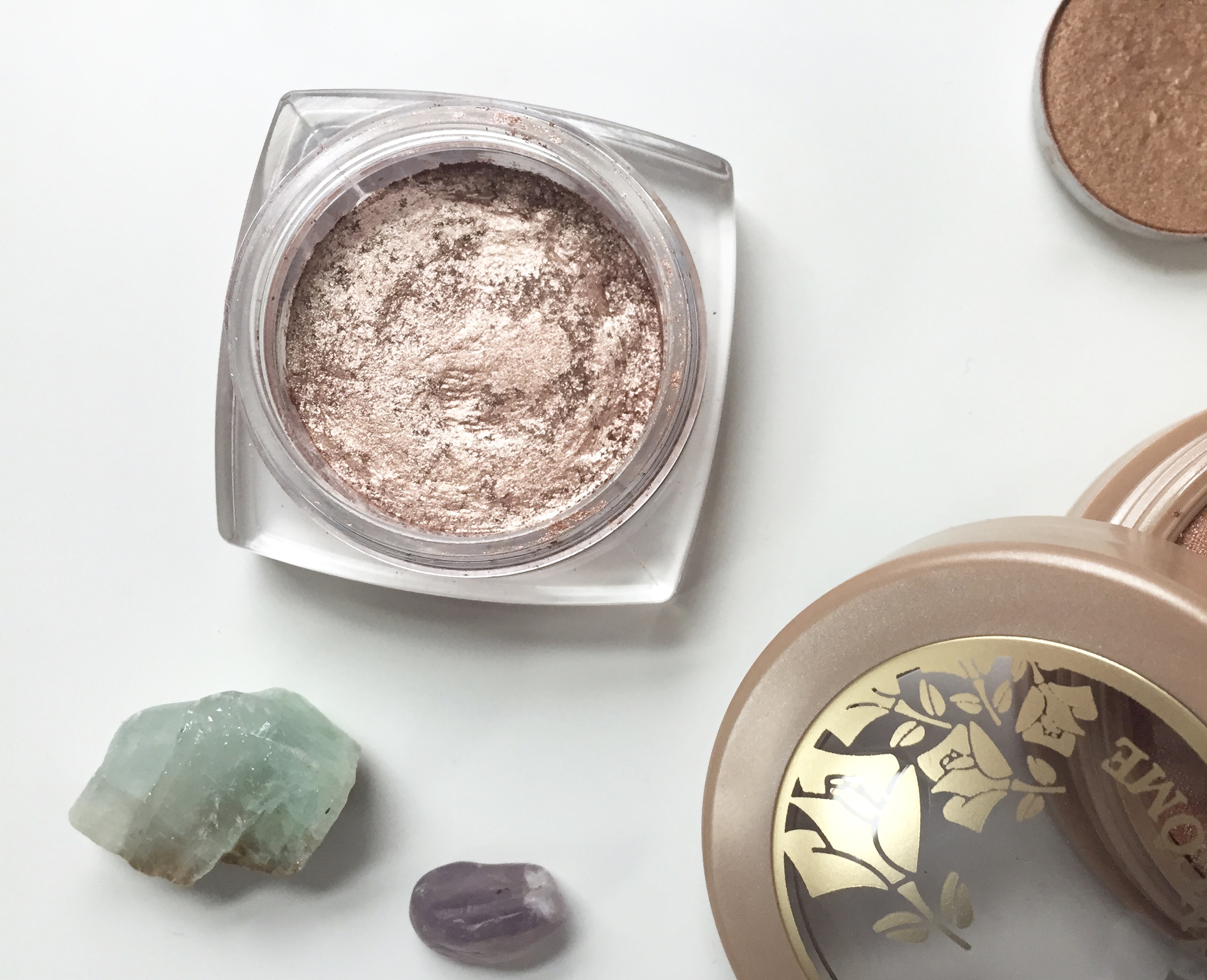 Lastly is the L'Oreal Infallible Eye Shadow in Amber Rush for those less gold-oriented and feeling more of a pink shade for the holidays. I love this one because it's so metallic on the lids and looks really amazing with black eye liner and mascara.
What are your top shadow picks for the holiday season this year?