Honestly there is nothing I love more than slathering on a moisturizer when I can tell me skin is a little dehydrated. Winter is definitely the time to pull out the big-guns in terms of hydrating makeup and skin care. With these 3 winter beauty staples, my skin goes from dull to glowy in a second flat.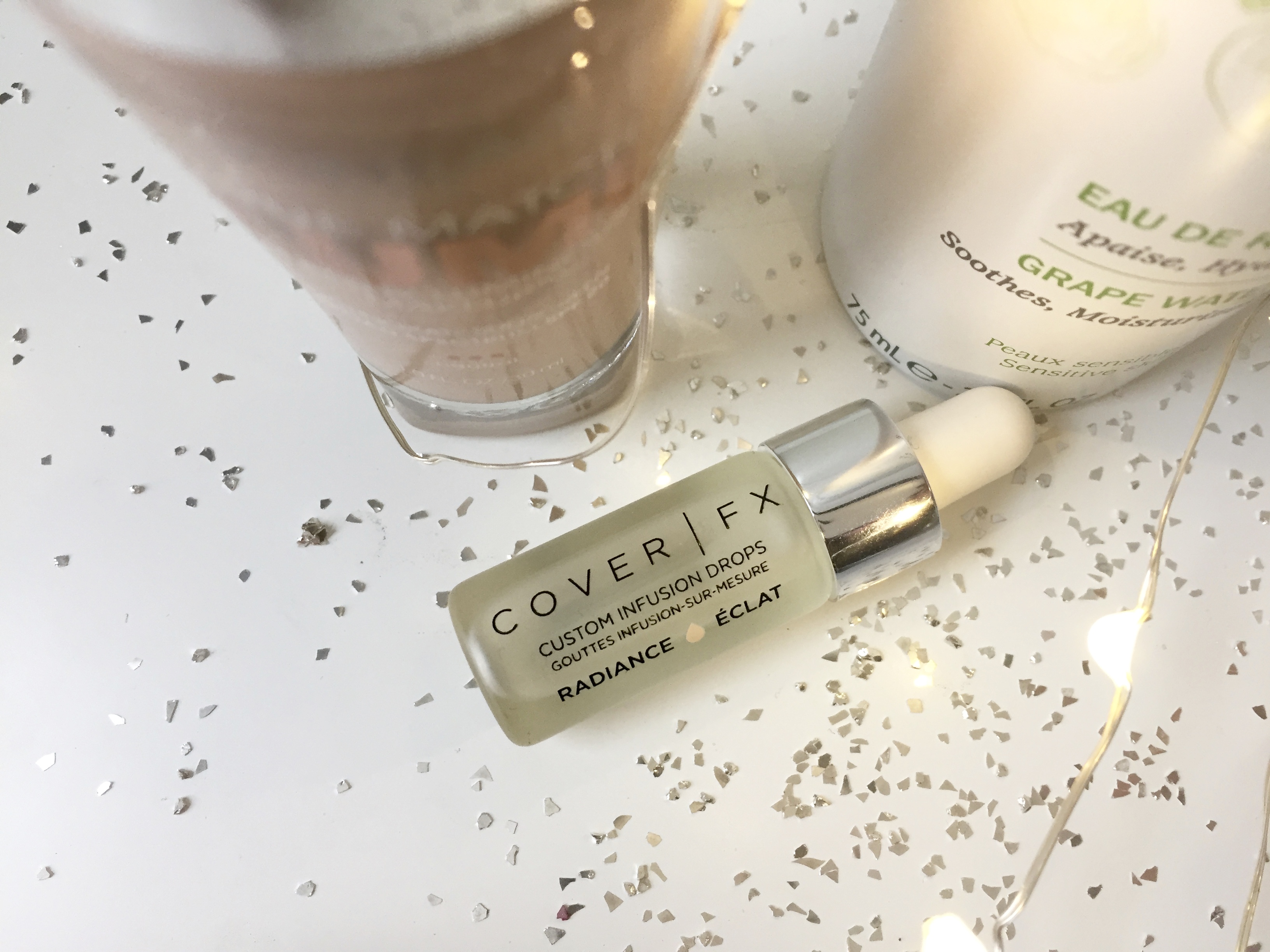 I got this in the Sephora Collection Glow For It set and I use it almost every day to give my skin some serious glow and hydration. The Cover FX Custom Infusion Radiance Drops give my skin such a nice smooth texture, it's perfect to mix in with gel moisturizers for a natural and healthy glow.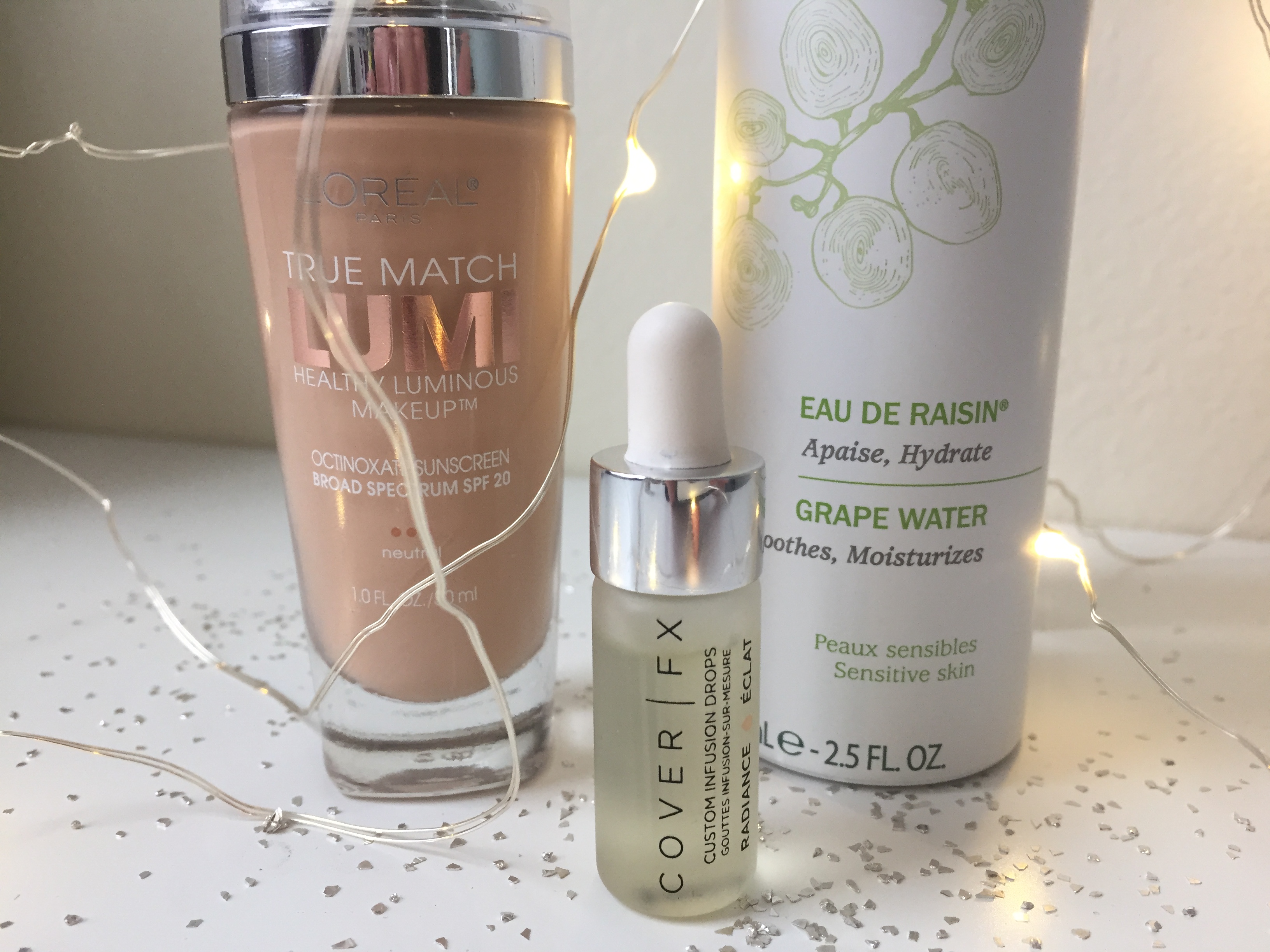 I've been absolutely loving the L'Oreal Lumi Foundation, every time I use it my skin looks like real skin with a more even tone. This is definitely a natural-looking foundation and blends out so easily. I love throwing this on for a more low-key makeup day because it's so easy to use. I definitely held off on buying this for far too long.
Lastly, how can I forget my all-time favorite face mist? Caudalie's Grape Water is perfectly done, from a super-fine mist to the light scent to the perfect ingredients for sensitive skin. Also, this perfects my skin so easily. I spray this all over my face before and after makeup most days.