My nails are so neglected, I'm so focused on my skin that I often forget to take any care of my nails.  I get on kicks though, a nail care kick is definitely on the verge of happening so I thought I'd line up my arsenal of nail care favorites for this time of year.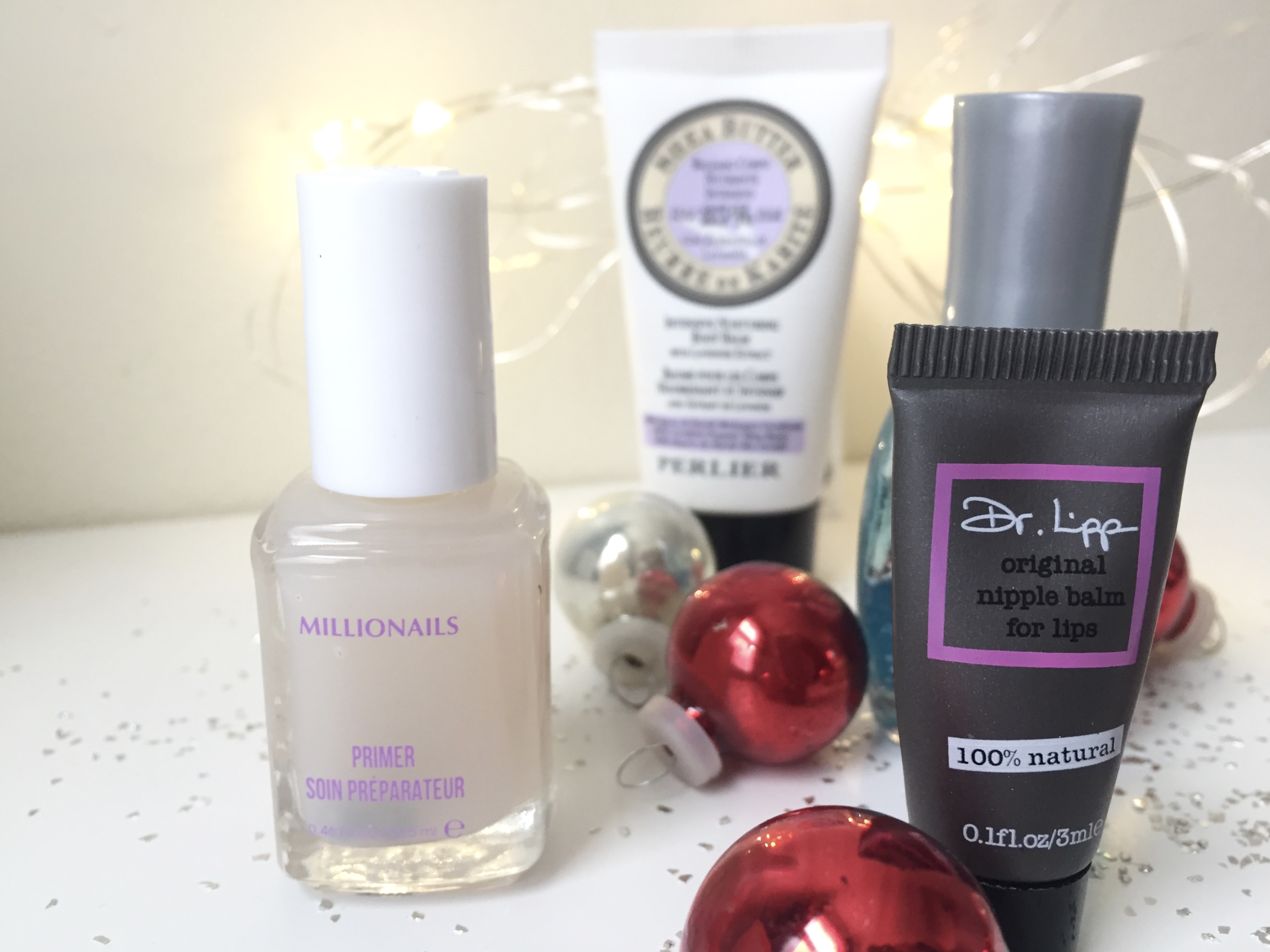 Dr. Lipp Nipple Balm is the thickest lip balm I have ever used, but it can also be used on cuticles or anywhere else that's crazy dry.  This is perfect for when my cuticles are terrible from the cold weather and even worse from me ignoring them.  A thick balm like this is an instant cure.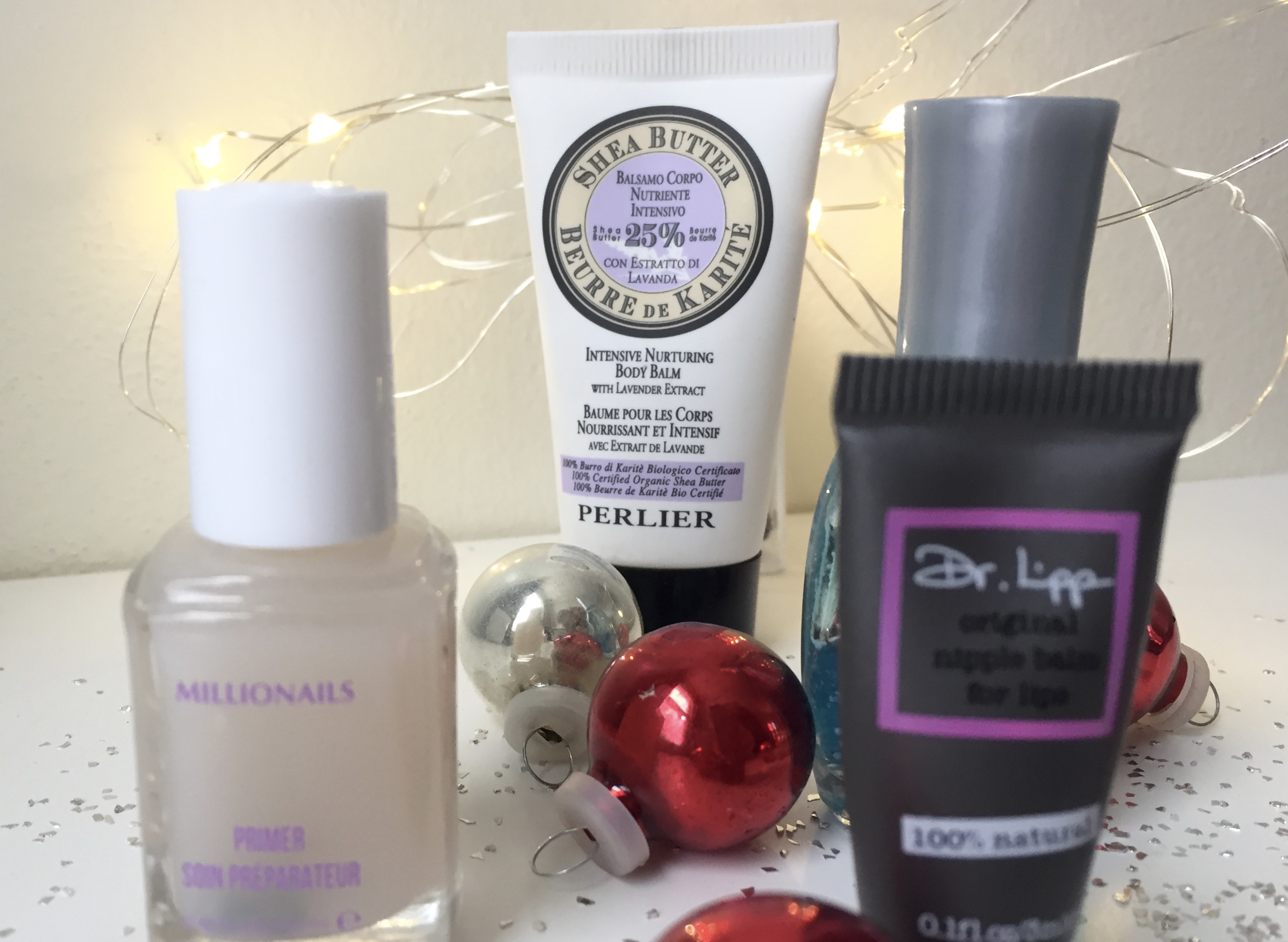 The cold weather is absolutely horrible for nails and even worse for cuticles so a hand lotion is always good to keep around.  I love this one's lavender scent, especially since my room is doused in lavender now that I've hit a point that I have no time for unrestful sleep.  I've got a dried lavender bouquet next to my bed, Lush Mr. Sandman sprinkled on my sheets, and this lotion on my hands before bed.  I'm set for a good night's sleep every night.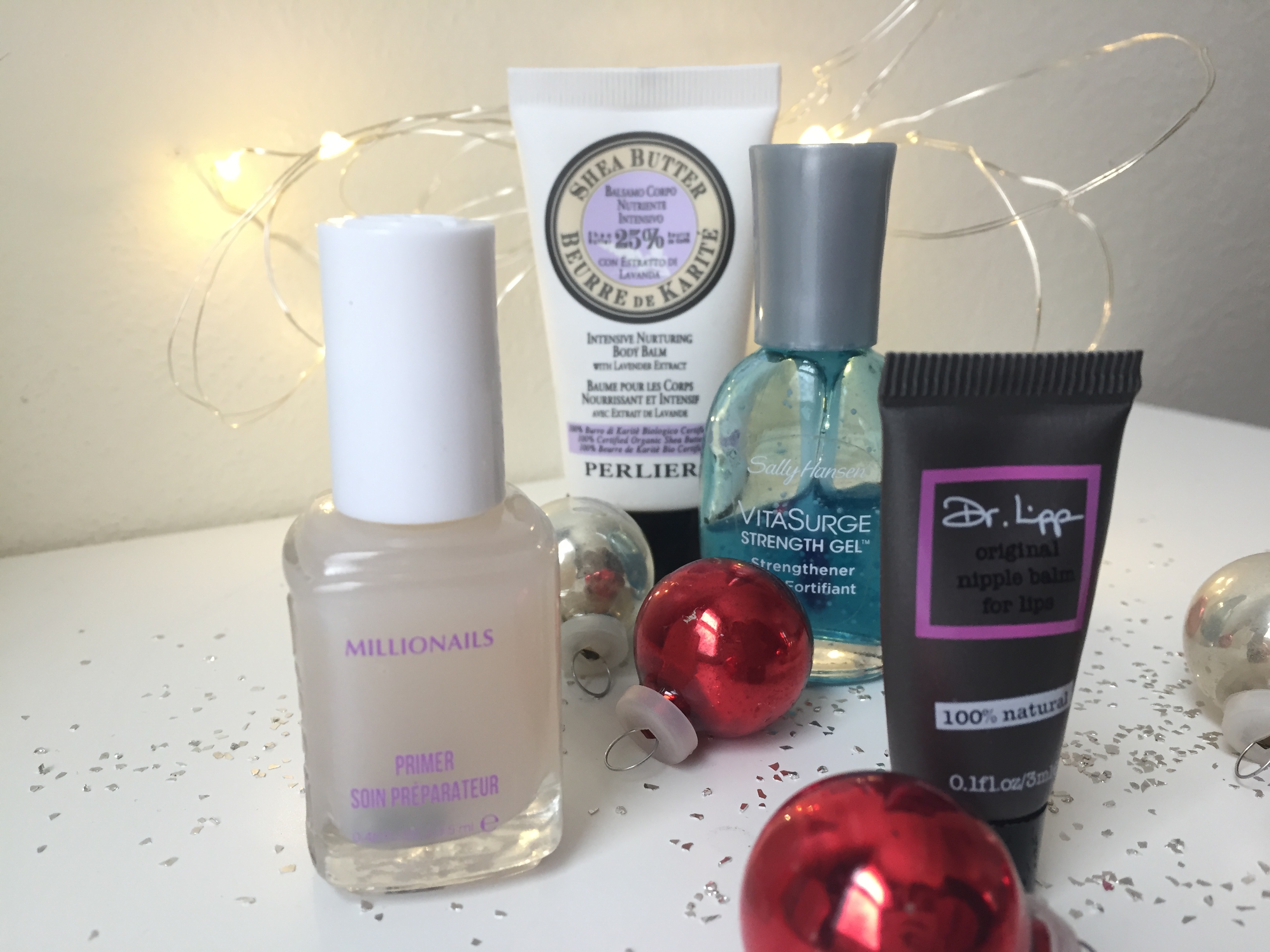 The Sally Hansen VitaSurge Strength Gel is one of the easiest nail care steps since this has a doe foot applicator and I just swipe it over all my nails and rub it in while I read an article on my laptop or while I do pretty much anything.  This one also helps my nails feel less dry and brittle which I totally need.  I'm trying to use this a few times every day but most days I only end up reaching for it once.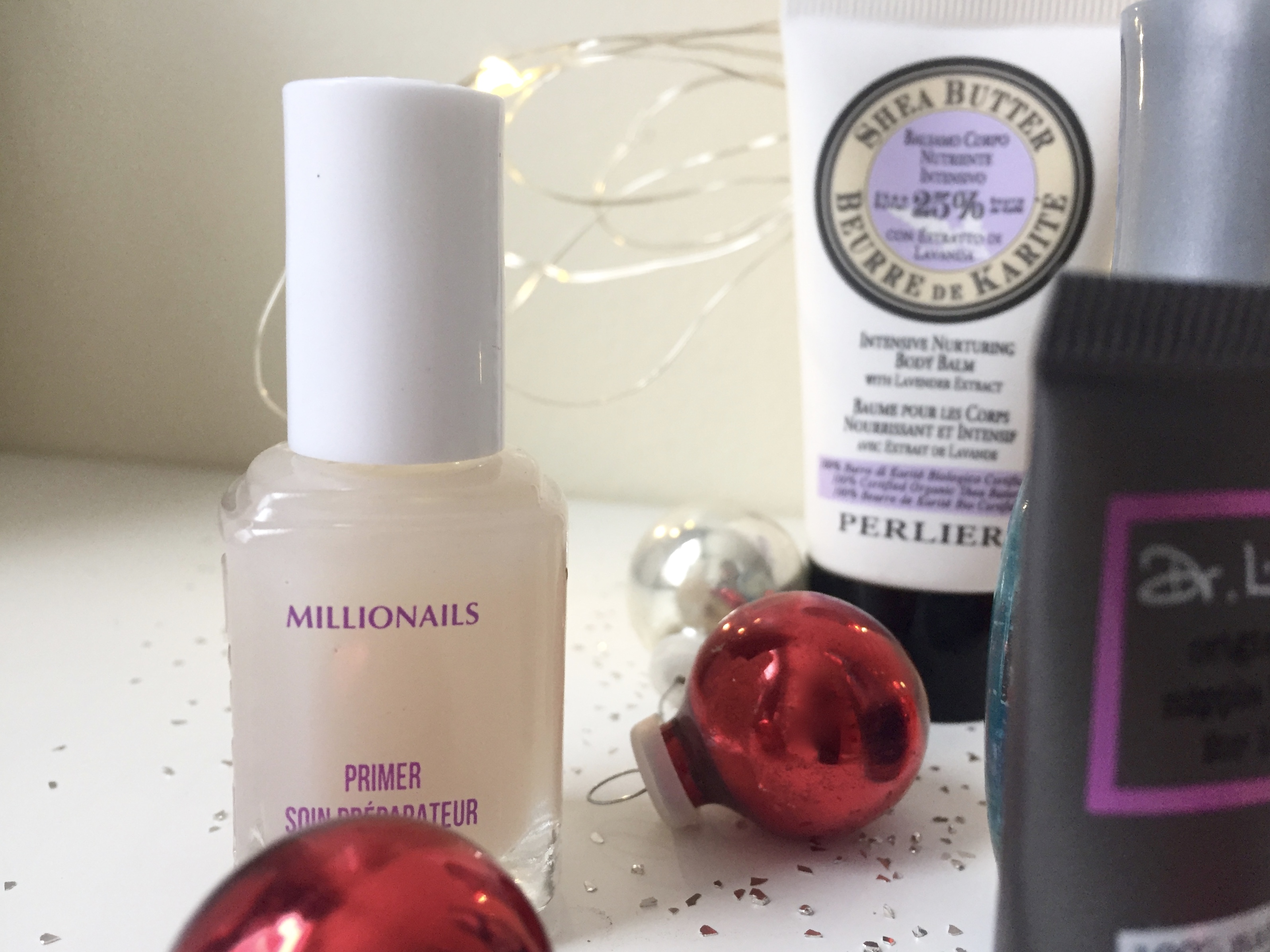 Lastly, Essie Millionails is a great OPI Nail Envy dupe.  It's a primer for the nails that I use without color a lot of days to keep my nails strong and I also use it as a base coat for its strengthening benefits and the fact that no color stains my nails when I use this, and it dries so fast.
I'm really trying to up my nail game for the holidays, so these are my top 4 right now for helping me get there.  Also can we take a minute for these teeny ornaments?  They're so cuuuute.