I love easy makeup just as much as I love pulling out my favorite eyeshadow palette and best bright lipsticks.  Easy makeup is what I do every day, I don't usually do a lot of eyeshadow and I usually have bare lips.  This kind of makeup look just brings an effortless vibe to your look, think Kendall Jenner street style kind of thing.  Lately I've tried out lots of new primers and foundations to find something that I will use every day.  Sometimes I think of my everyday makeup routine as a practice to find which products play nice together and which ones absolutely do not.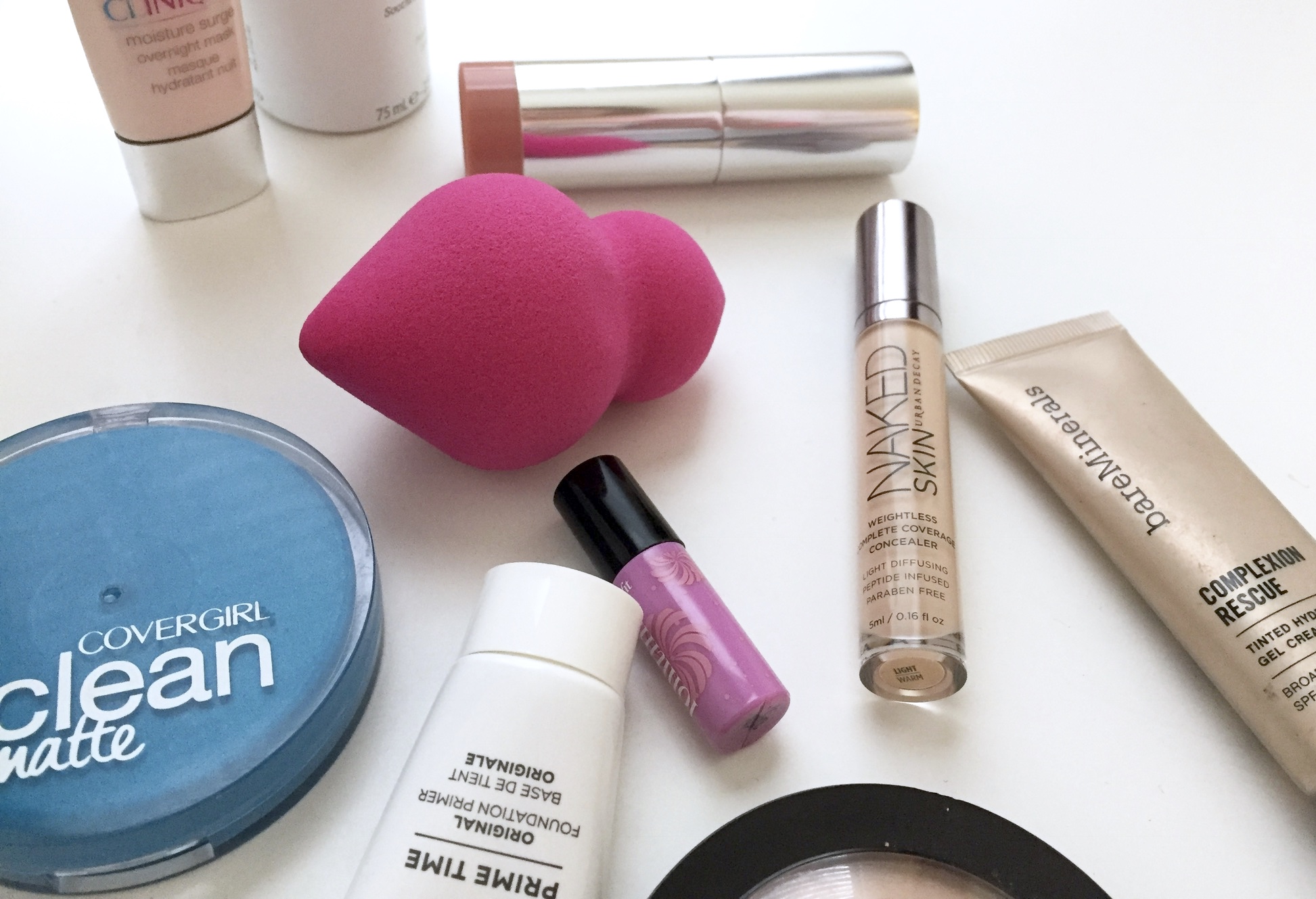 I've been starting with this teeny BareMineral Prime Time Original Primer lately and I love how the clear gel has such a soft, velvet-y finish to it.  I can also tell that it does help hide pores, which is always a good thing in a primer.  While this isn't outstanding, it's a good primer but I have to find which of my foundations it works best with.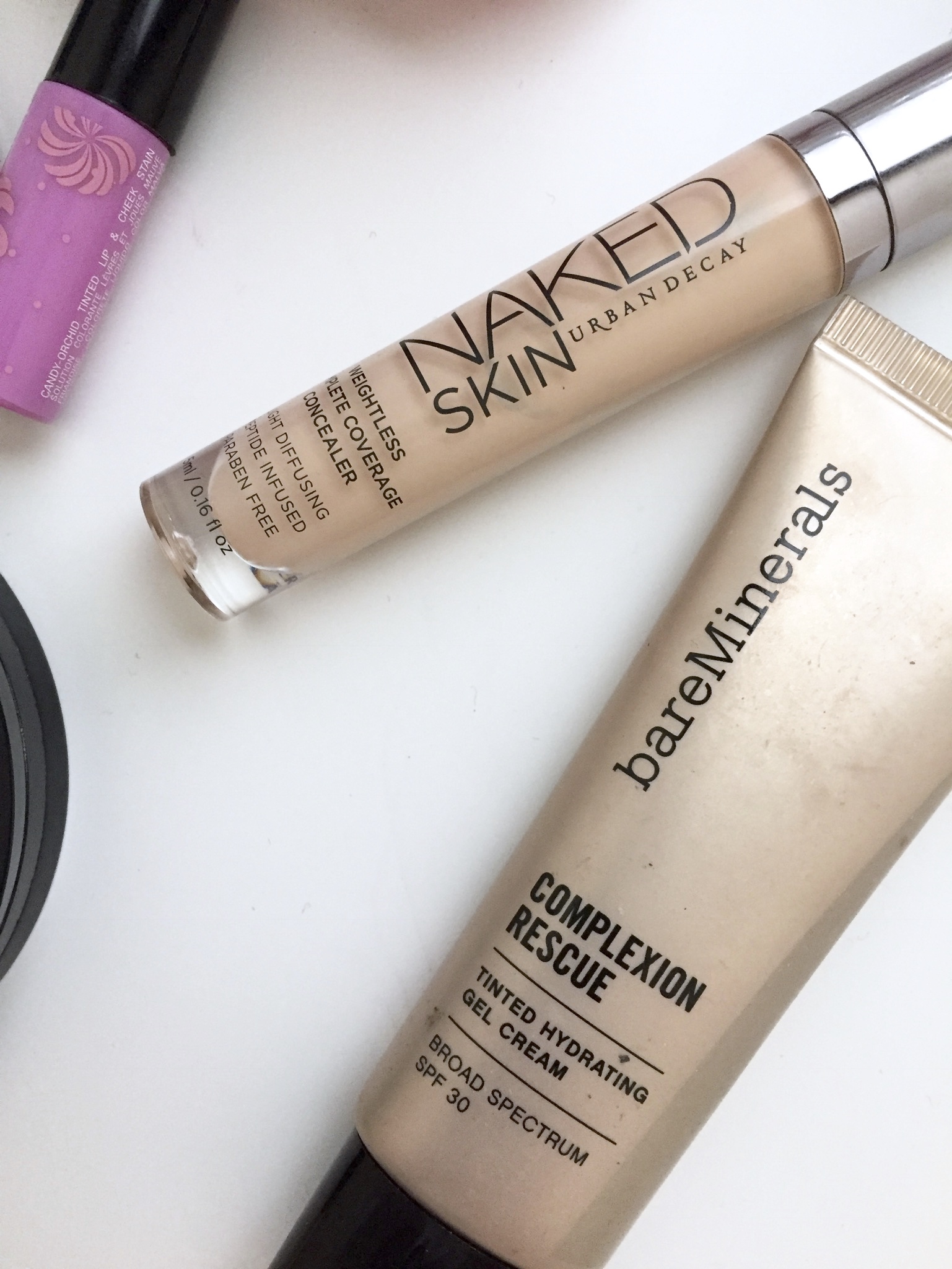 I love BareMinerals Complexion Rescue so much, but I have this terrible shade that's so light and way too cool toned (the horrors of online shopping) but I do use it sometimes in the middle of my face to get rid of some of the redness. I use the Urban Decay Naked Skin Concealer to do blemishes and under eyes because it's easy to blend and has a nice natural finish.  To fix the color I set it with Sephora MicroSmooth Powder Foundation because it's so yellow toned.
I got that big pink beauty sponge at Sephora, it's one of their Sephora Collection sponges and so far I'm enjoying it!  Nothing quite compares to the BeautyBlender in my opinion but this is pretty close.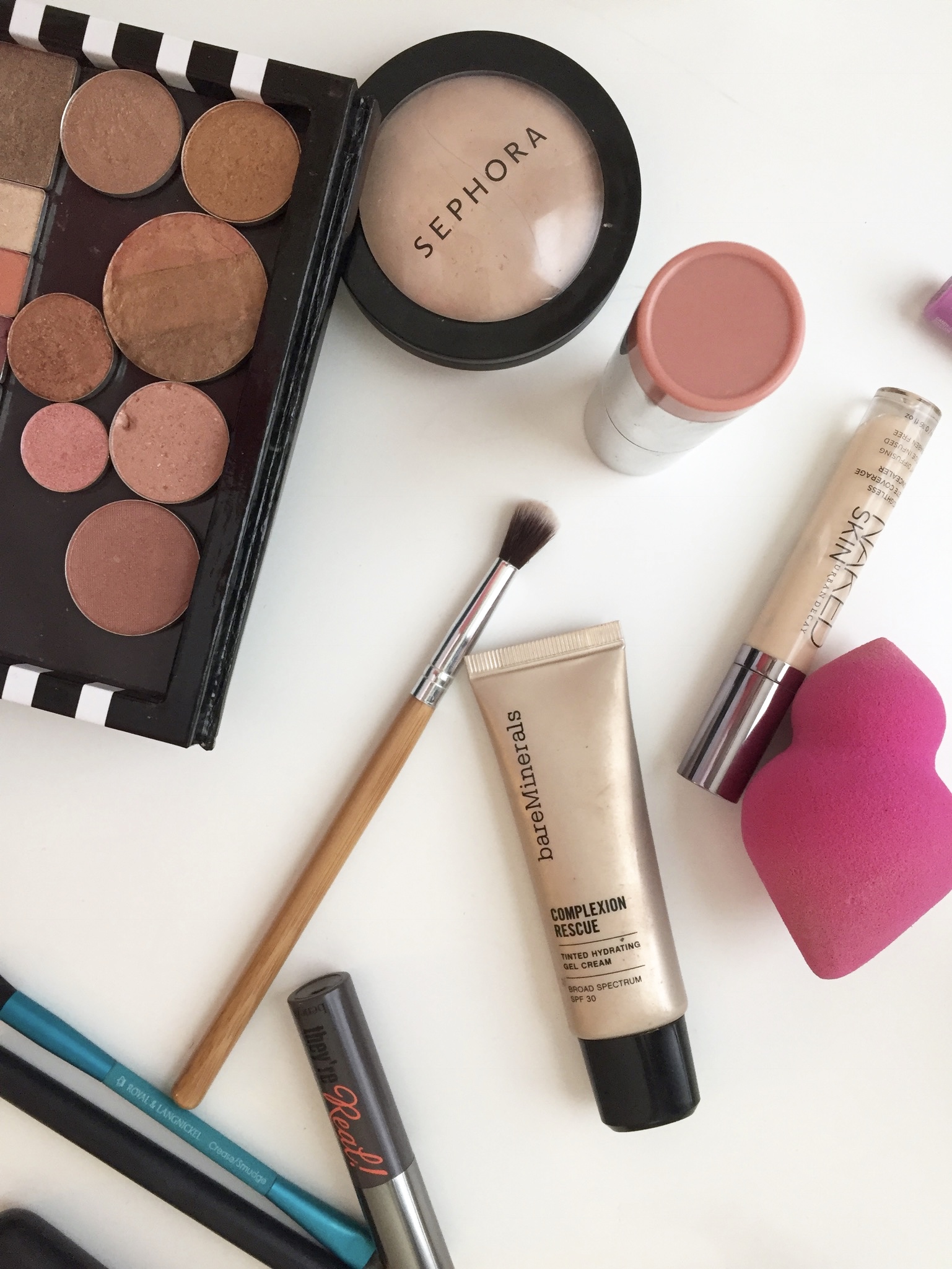 I love the Covergirl Clean Matte powder to set my concealer, especially under my eyes because I always prefer more matte under eyes and this keeps concealer in place really well.  For blush, Benefit Lollitint is always a must-have for me because of the super cool tone and sheer formula.  I also use this peachy Clinique blush but it's been discontinued, sadly.
Benefit They're Real Mascara is one that I never really think about, because I love Covergirl Mascaras and Too Faced Better Than Sex but this one is really nice for when I don't want huge clumpy lashes, but more like "my lashes, but better" kind of deal.