Obviously Winter is the bane of my existence with dehydrated skin, but I'm finding lots of sneaky ways to get a more real-girl version of that JLo glow.  If you're looking for a highlight that can be seen from space, I'll kindly redirect you to Jaclyn Hill's YouTube channel and the Sephora website (Champagne Pop, my friends).  I've been so into natural makeup and I always strive for a healthy glow, even on my skin's worst days.  These are my top products for that lit-from-within glow.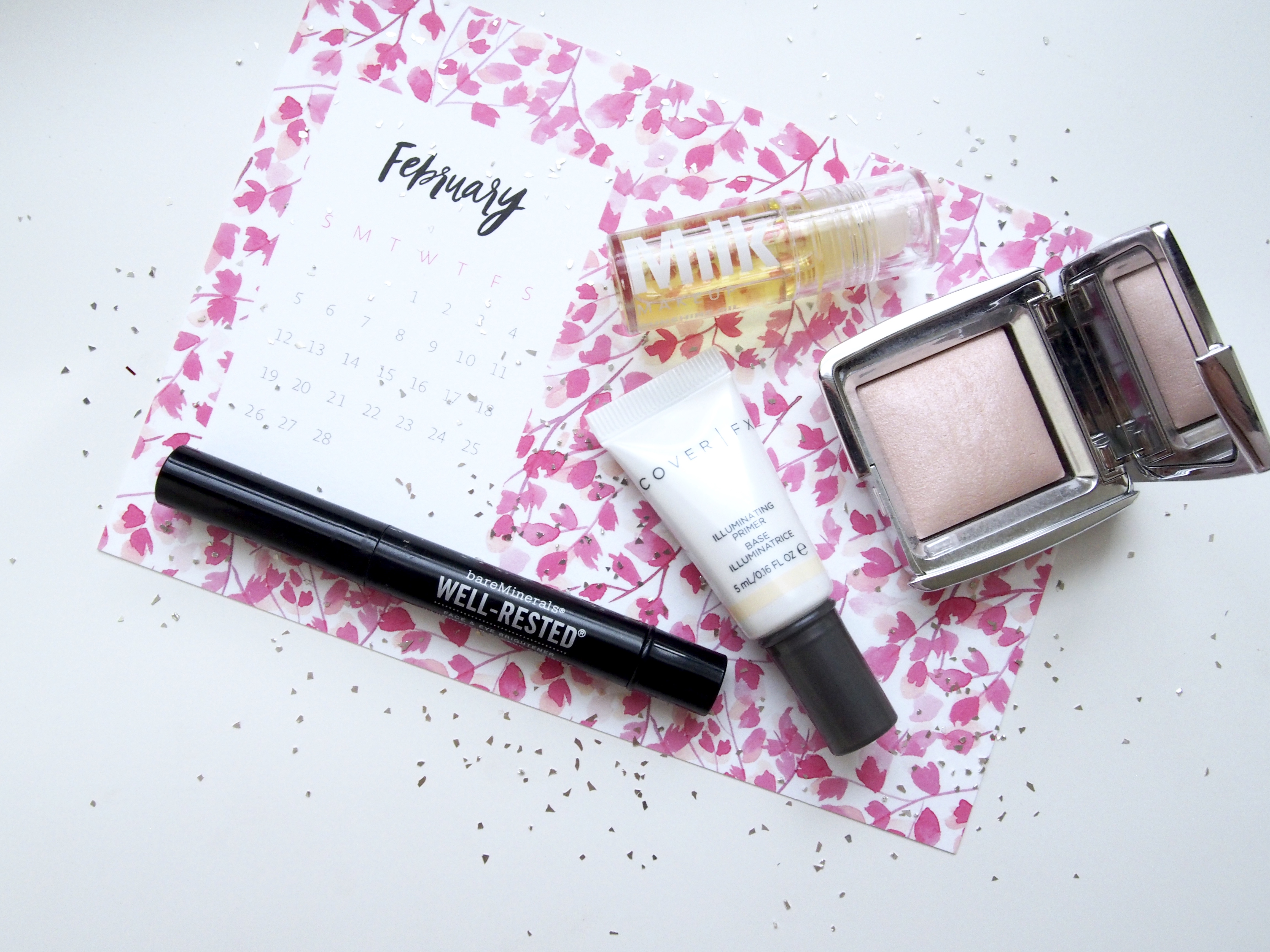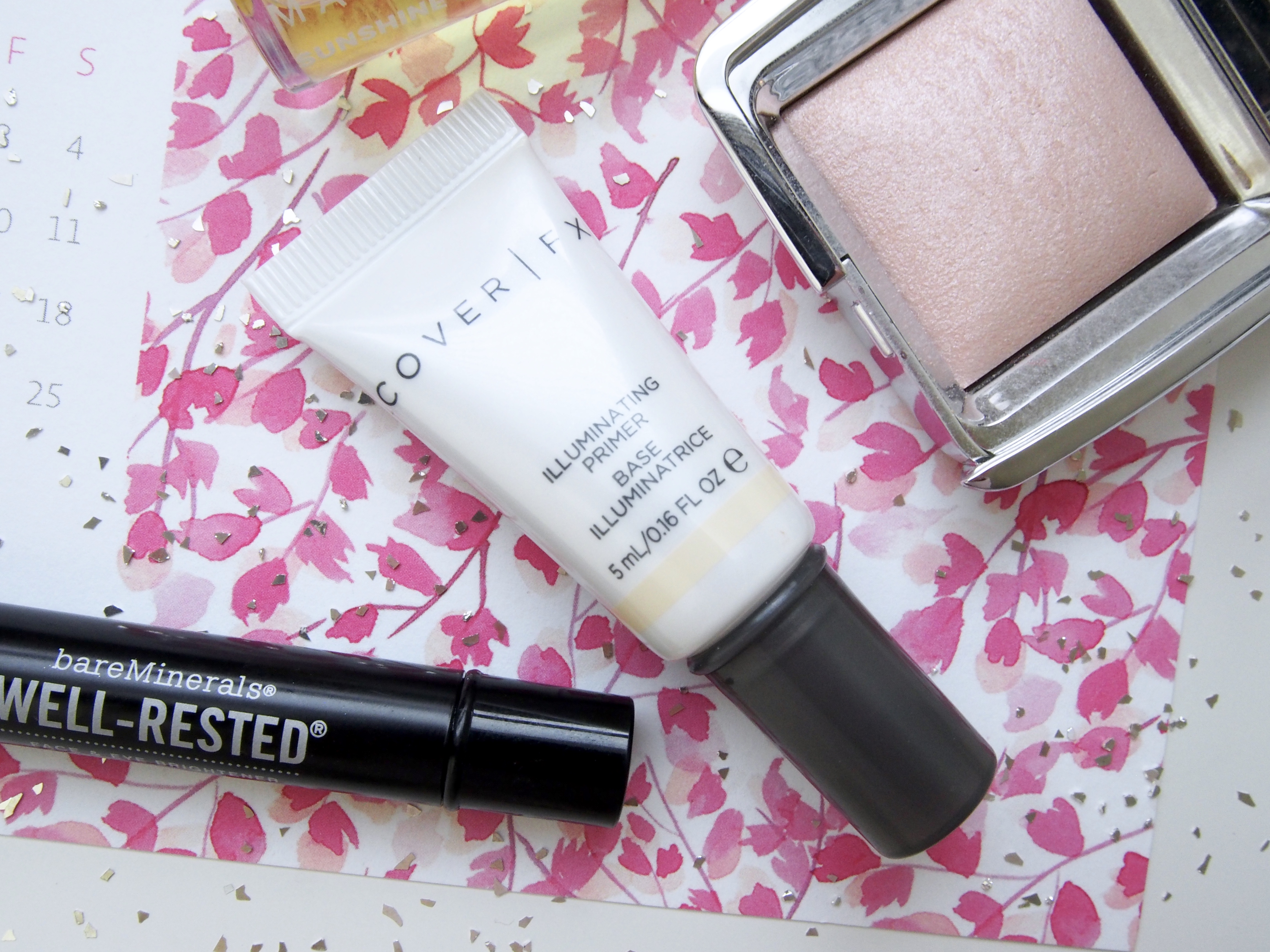 The first step to glowing is an illuminating primer.  I love this one from Cover FX because it has a slight beige tint instead of white which always makes me feel less nervous when the flash photography begins.  This one gives a very subtle glow that mimics healthy skin and gets rid of all dullness.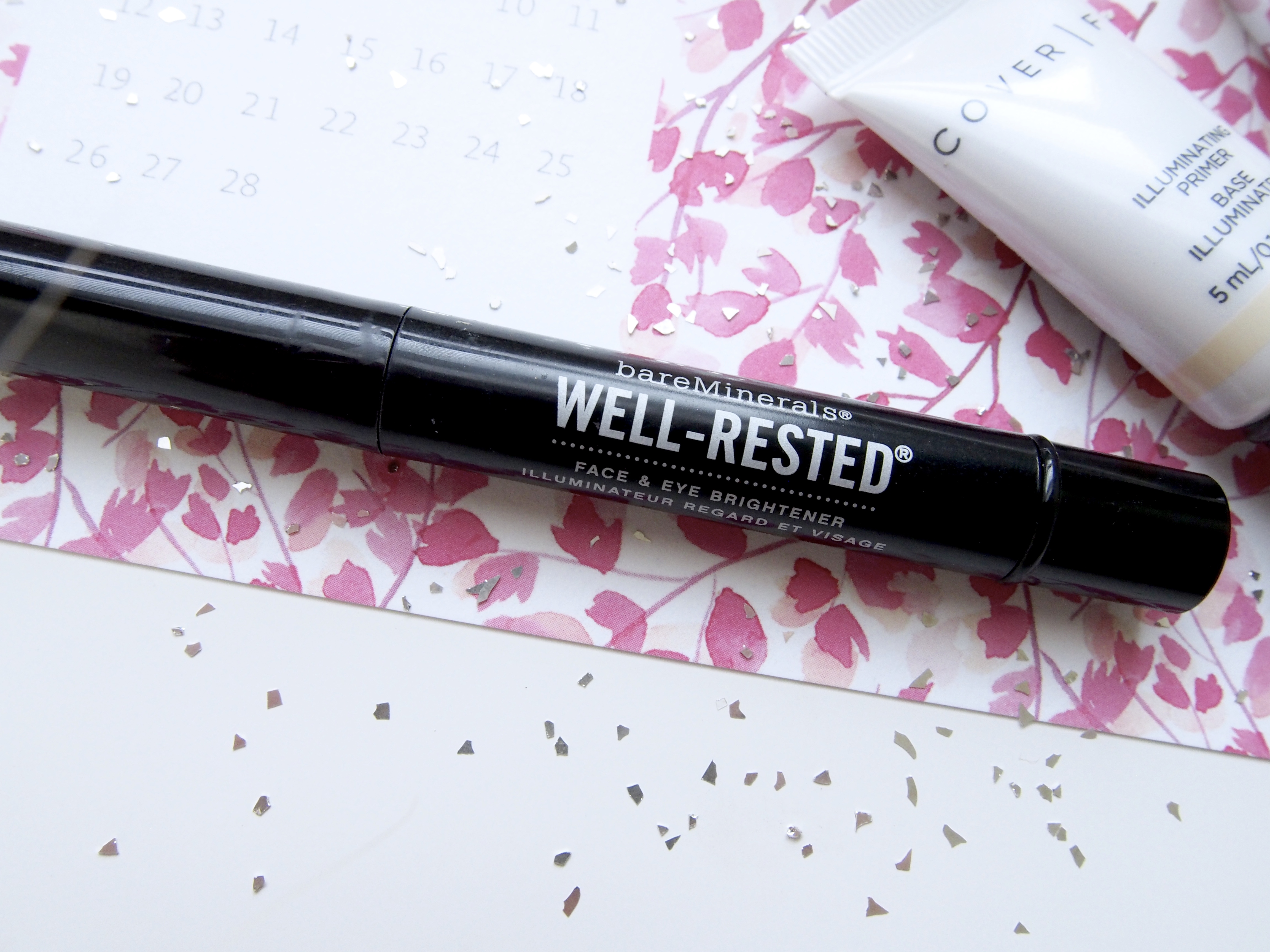 I've had this Well-Rested Face & Eye Brightener forever but just recently rediscovered it.  It's the perfect product to smooth under my eyes when I'm extra tired because it is a pearly illuminator and my concealer has never gone on more smoothly.  I also love using it down my nose and at the tops of my cheekbones for the most natural highlight ever.  I use this kind of like a highlight primer, under all my base products but only where I want extra glow.  I think this may be my favorite way to add glow out of these, it's so versatile.
The Milk Makeup Sunshine Oil is the perfect product for glossing up your eyelids.  If you're not an eyeshadow person, glossy eyelids look so fresh and awake.  Since this has a rollerball, I swipe across my lids once per eye and just tap it around to make sure it's even.  If you want another super natural looking highlight on your cheeks, look no further.  A swipe of this on the tops of your cheekbones will act like a face gloss and give you that glow in a more shiny way rather than any sort of shimmer.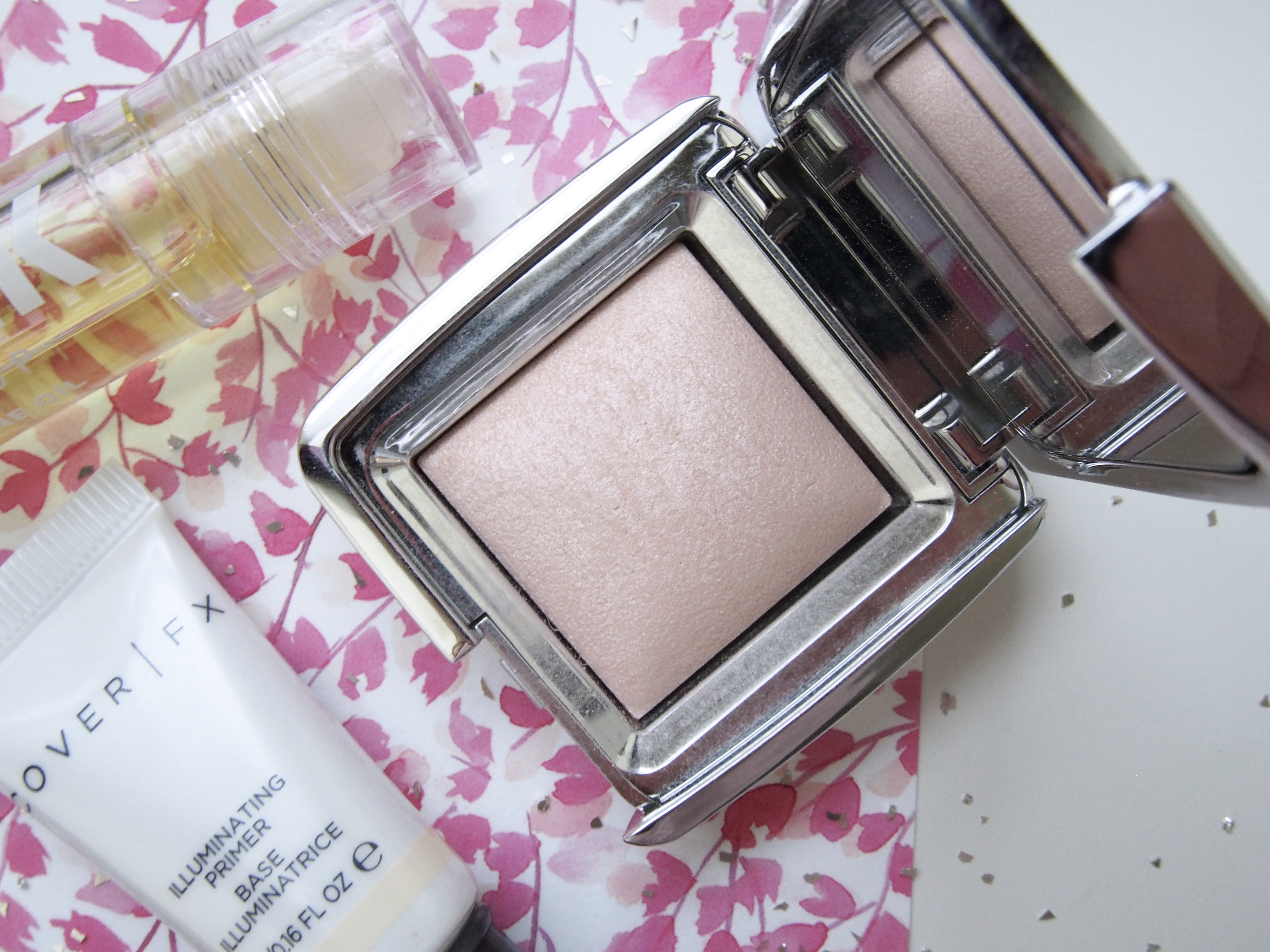 But, if shimmer is your groove, the Hourglass Ambient Strobing Powder in Incandescent Light is so gorgeous.  It's ultra subtle and is basically fool-proof.  This one is a mini and I can tell already that it will last me for years.  This is described as a "radiant finish" powder rather than a highlighter so that gives you more of an everyday vibe.  If you want a bit more than what this offers, try dampening your brush with some setting spray and go in again.