There's something about the little alcove in my bedroom that makes it the perfect mini office for me.  Maybe it's the fact that only a comfy office chair and my desk really fit in there, or the big window that my desk faces, or the separation from the rest of my house.  Whenever I go into that little area, I can get so many things done so quickly.  I am constantly working to make it a space I will enjoy being in and will feel creative in, so a few new additions are sometimes necessary.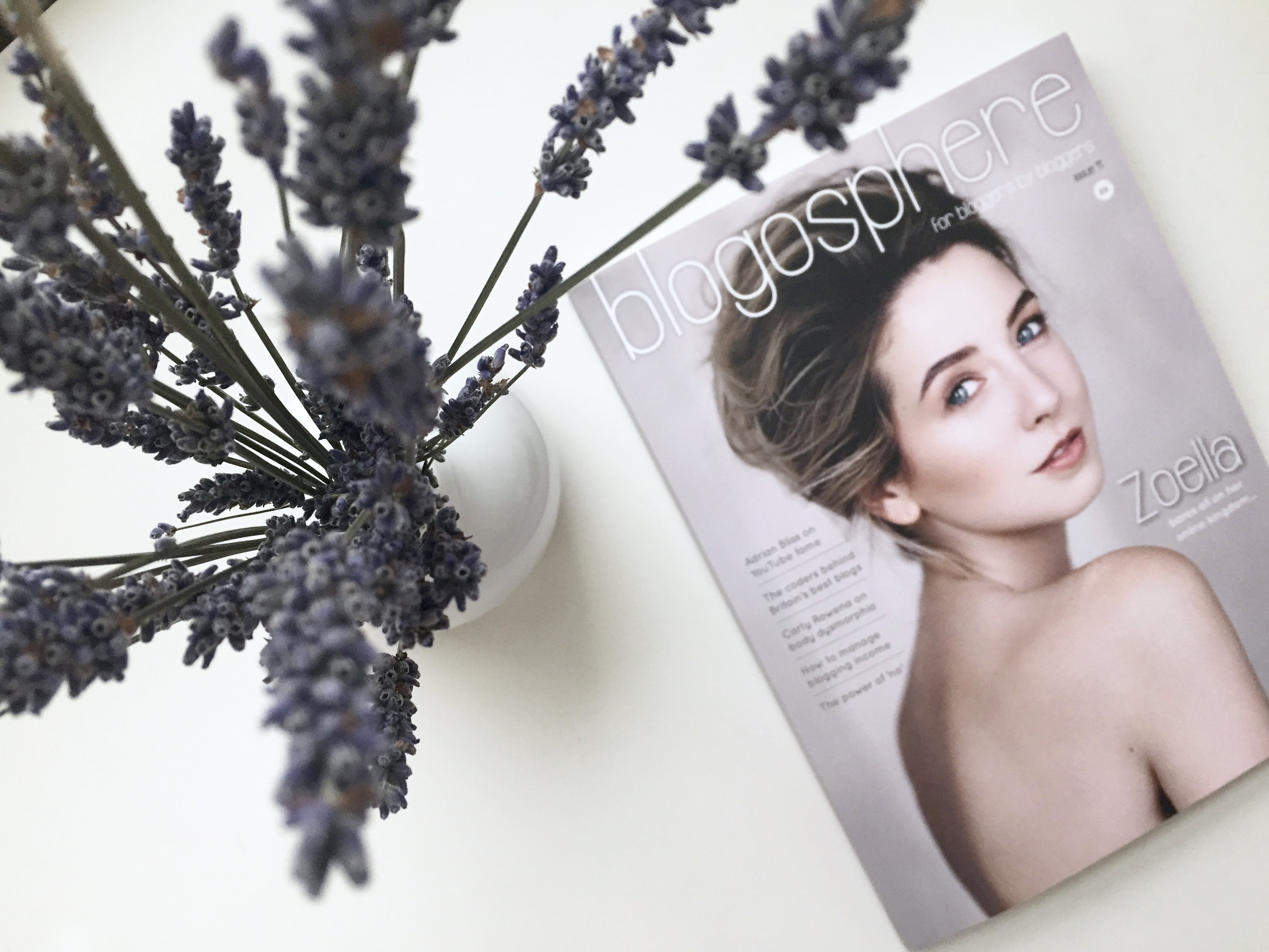 First, can we take a moment for how beautiful this Blogosphere Magazine cover is? Zoella is stunning and the articles are amazing to read.  It's really nice to just have a blogger thing that's physical, not online.  I also always have my lavender on my desk bringing me calming vibes when I'm stressed.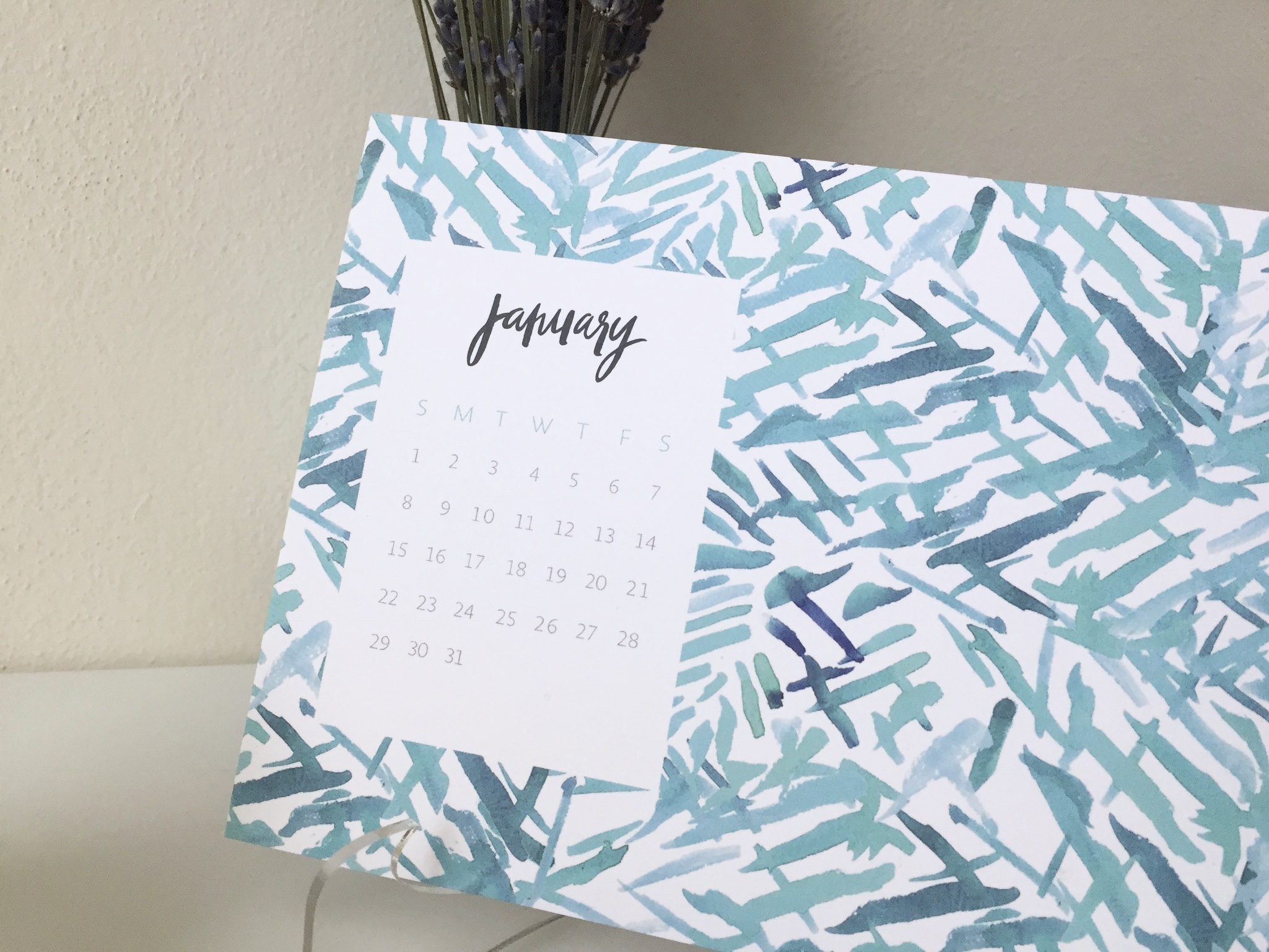 I was sent the POPSUGAR Must Have Box to try this month, and in it was the cutest little desktop calendar from May Designs.  I love these little calendars that are just big enough to see the day and date, and this one brings so much color with it.  If you cut off the calendar and flip these over every month, there's a little notecard to send to someone on the back!  I seriously love this calendar and it fits so perfectly in the corner of my desk, right where I like to keep my candle burning when I'm in there.  If I ever need stationery or a calendar, May Designs is where I will for sure go.  You can see everything else that was in the January POPSUGAR Must Have Box here.  If you want to sign up for the box, you can use my link here and use the code SHOP5 for $5 off your first box!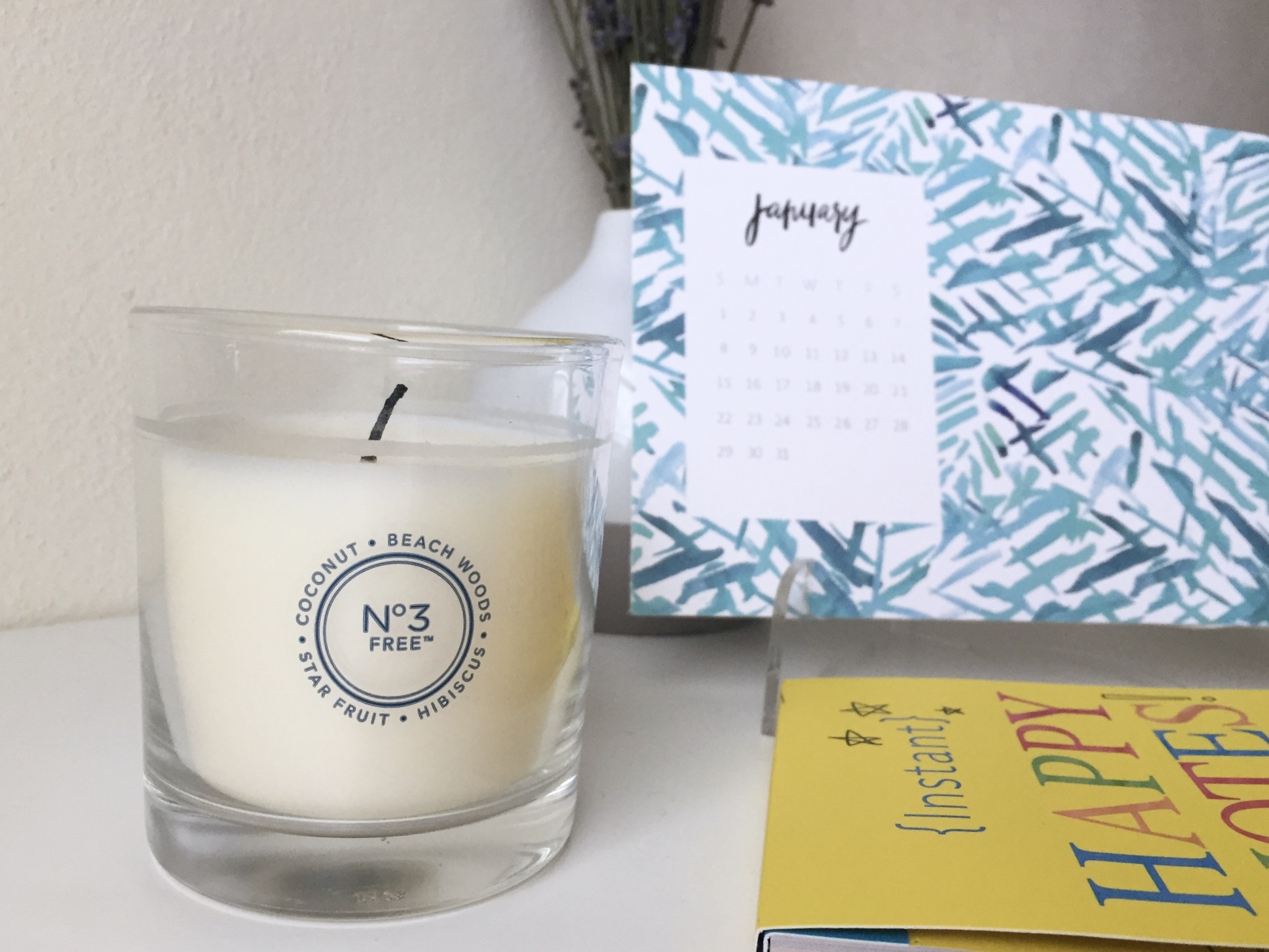 This candle was also from the POPSUGAR box, and I never ever thought to get candles from Glade but after this one I think I'll be stocking up!  This soy candle has the perfect balance of light and woody scents that makes this a great all-around candle.  It burns easily and evenly, without a massive flame that's billowing smoke everywhere (those actually terrify me).  Candles burning evenly is one MASSIVE thing on my criteria for repurchasing a candle.  Nothing bothers me more than an uneven candle and this one burns SO evenly.  This is also super inexpensive and the scent actually stuck around after I blew it out.  I also love the clean, white wax and clear jar, they don't look like they're so inexpensive.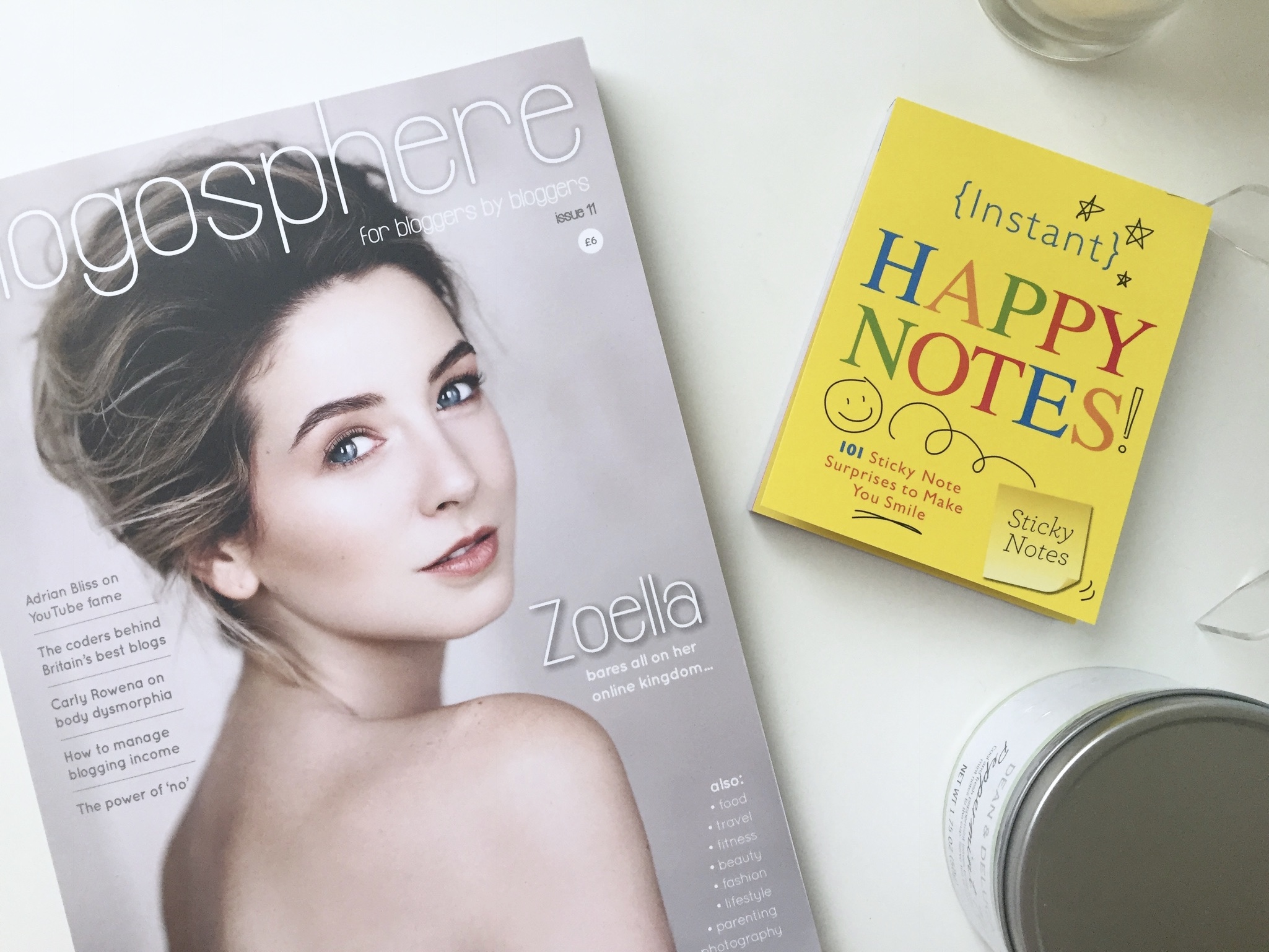 Again, Zoella looks amazing, but these little Instant Happy Notes also from the Must Have Box are super cute and sometimes I just take a look through them when I need a pick-me-up.  I can't wait to give these out to friends, they're just so cute!