There's so many products in my makeup collection that I don't use nearly as much as I should because they're all awesome products but I just get so caught up in other new products.  These are some awesome products that I definitely should use more often…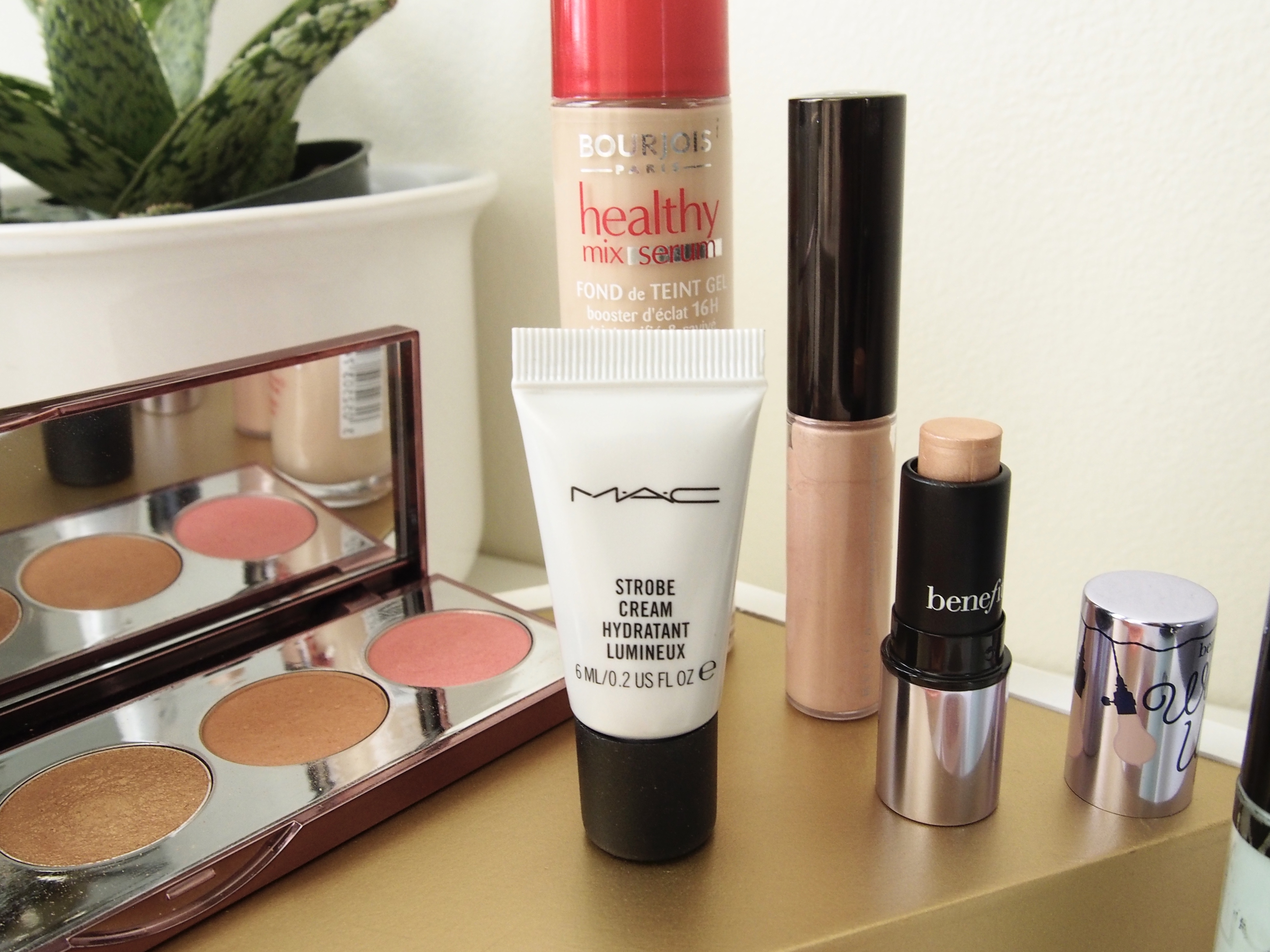 I have been lacking using highlighters lately but I need to get back into it since it adds so much to a makeup look.  I love the Mac Strobe Cream because it's a pearly white and such a strong highlight.
There's also the Becca Shimmering Skin Perfector Spotlight in Opal which is the perfect shade for a super natural highlight under foundation.  This is such a natural shade against my skin tone and brightens the high points of my face so effortlessly.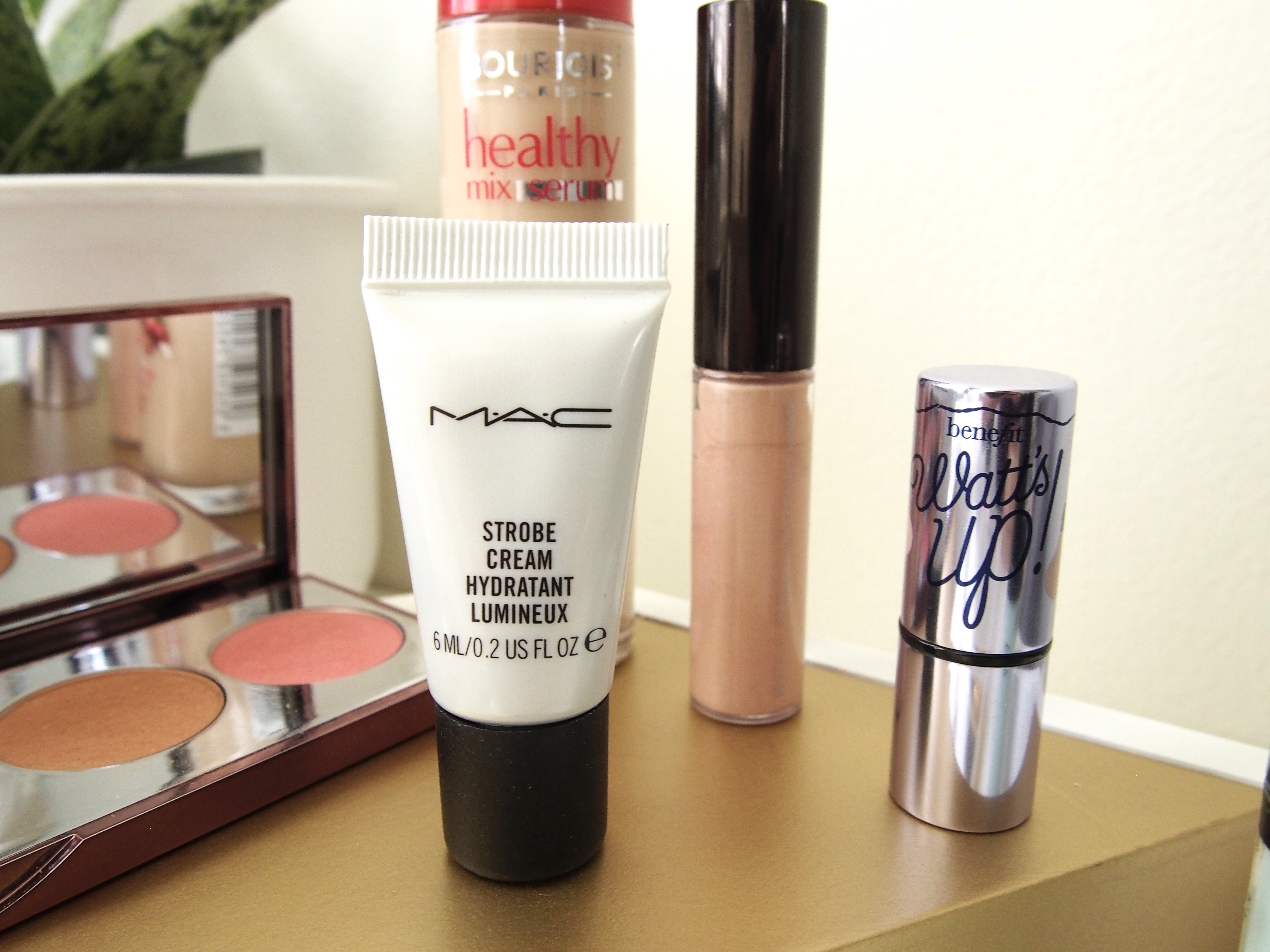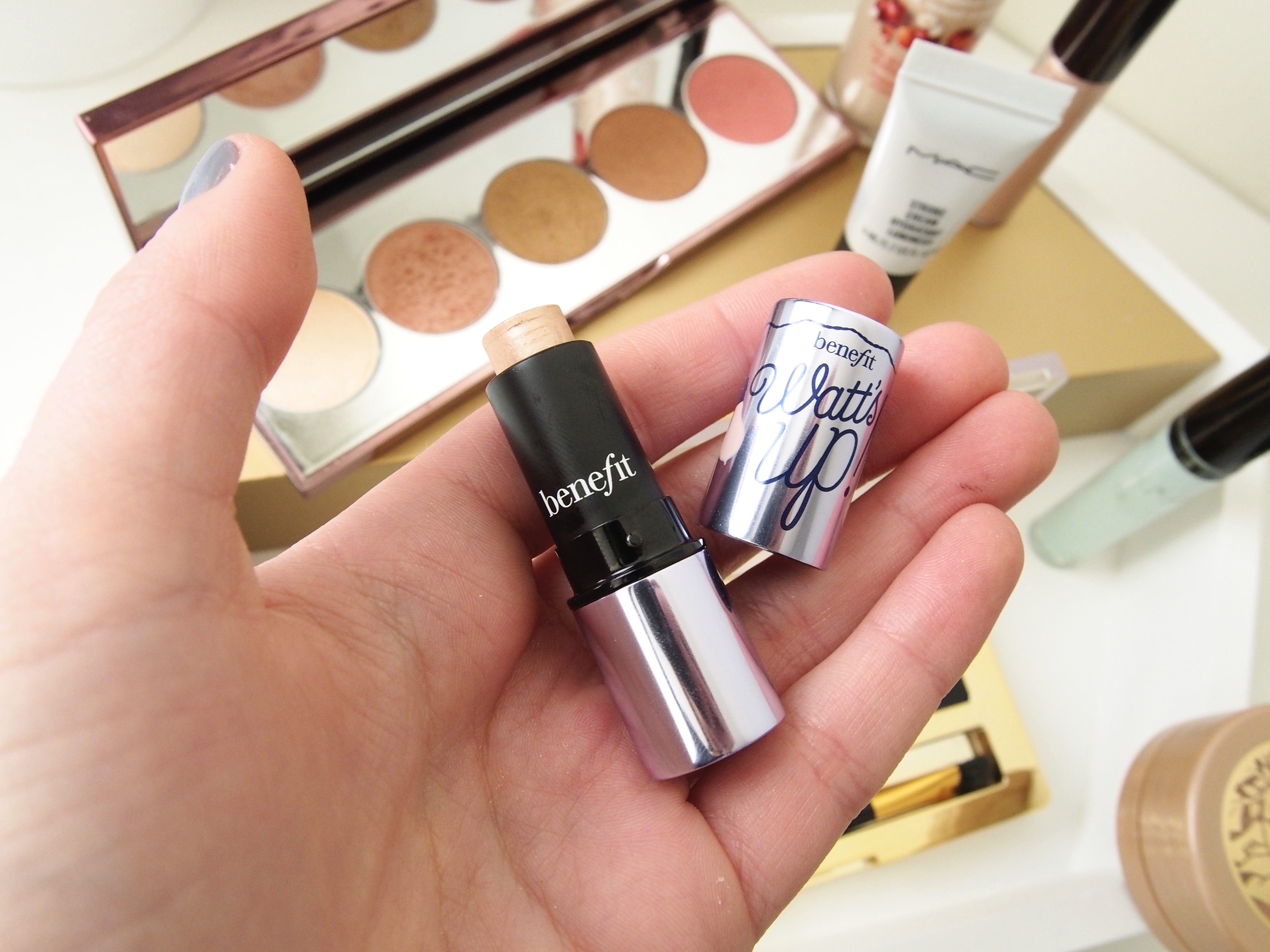 The Benefit Watt's Up has always been a tricky product for me to use.  I have been playing around with applying it since putting it on directly from the stick takes off any makeup under it.  I found that warming it up and applying it from my finger is the best way to tap it on without pulling any other makeup up.  This is also a super gorgeous champagne shade that I love.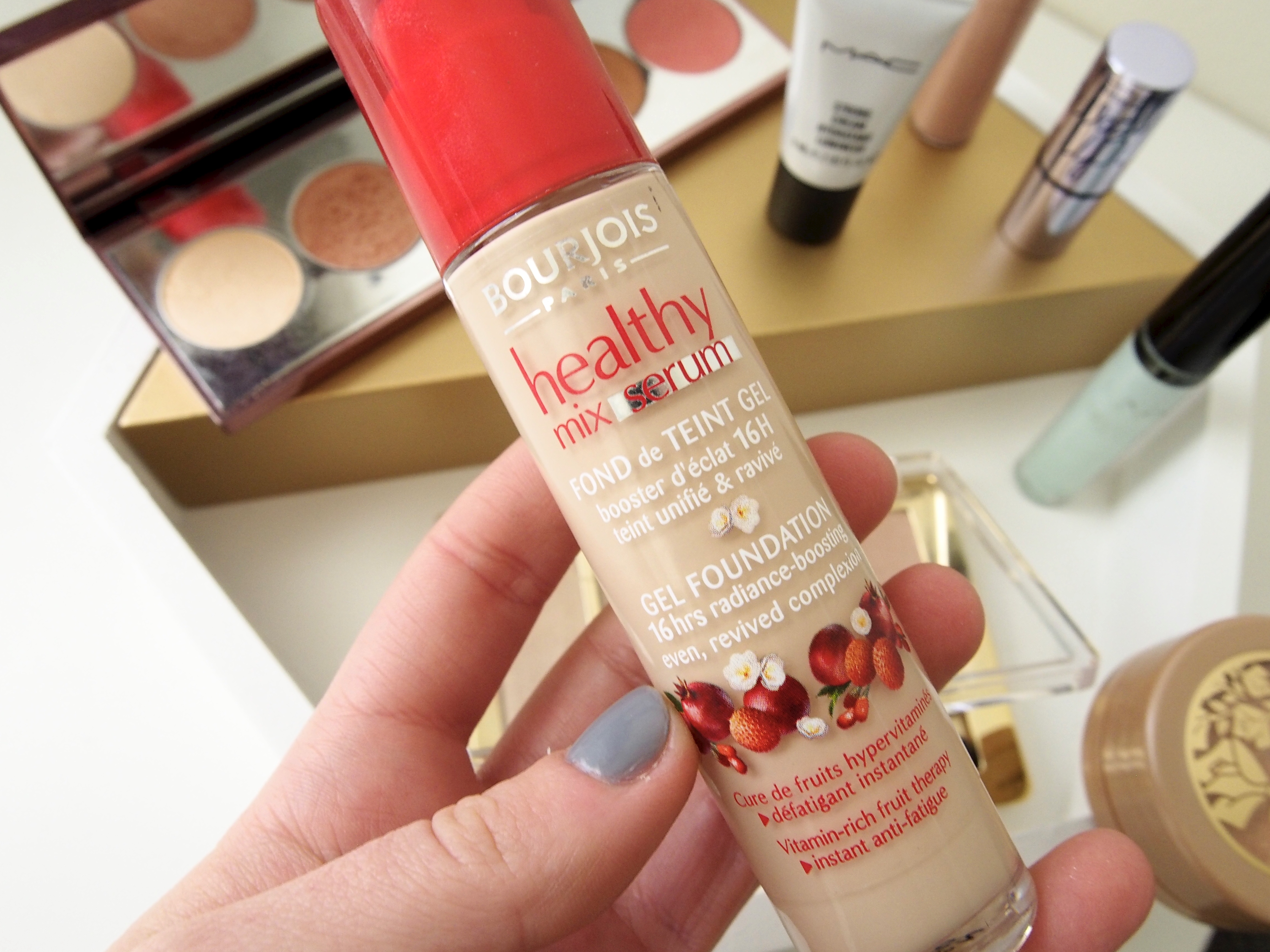 When I was in France I bought the Bourjois Healthy Mix Serum at Jaclyn Hill's recommendation and I sort of wish I got the regular Healthy Mix Foundation instead.  This foundation is awesome though and I love the long-wearing time and the radiance-boosting formula.  I started wearing this after photographing this post and I really love the finish.  It's glowy but not at all tacky which is an issue I have with a lot of foundations. There was no need to set this down with powder either, always a major win in my book.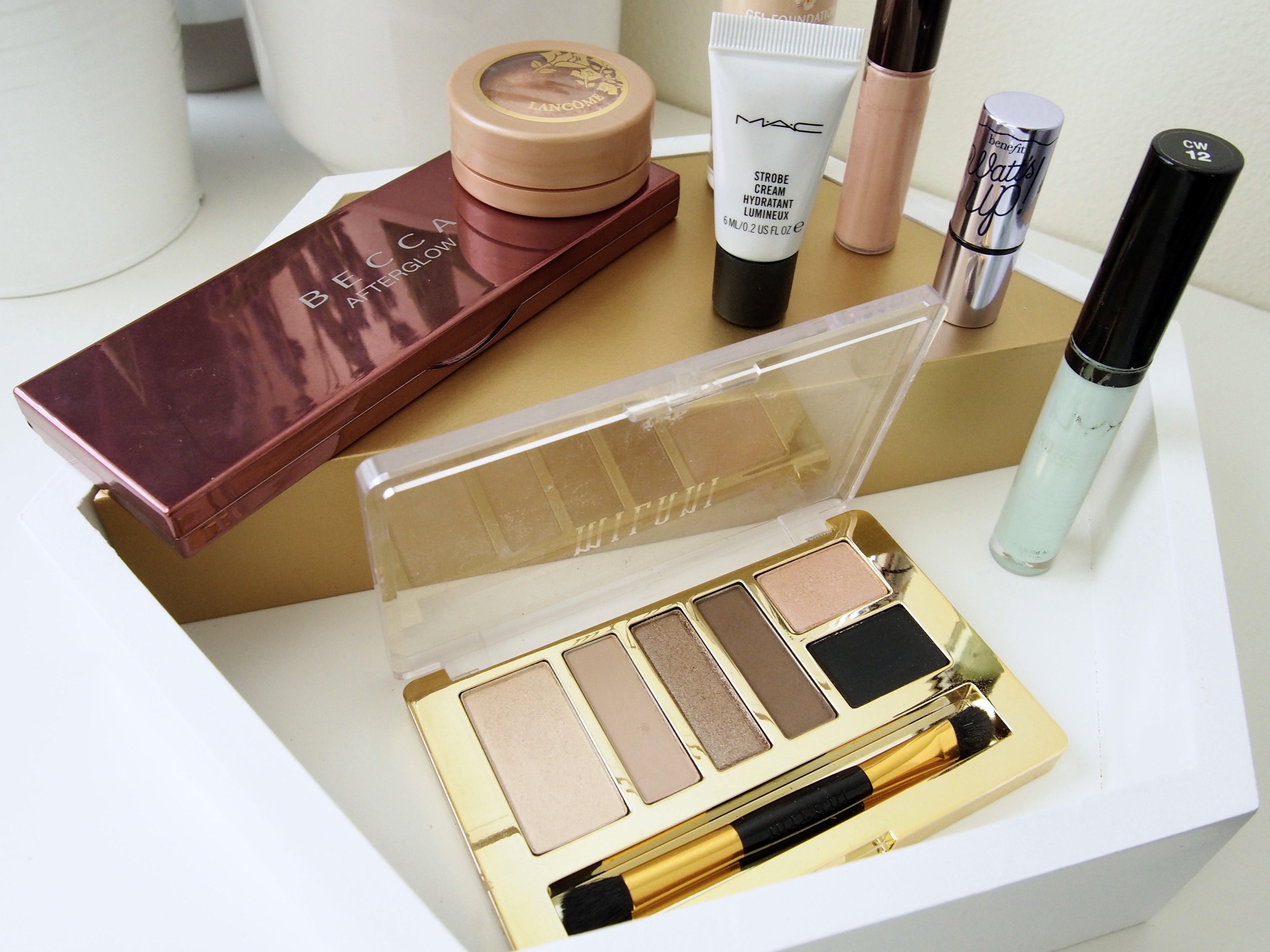 I bought the Becca Afterglow Palette for my birthday back in 2015 (throwbackkk) and I was using it non-stop for a while.  Then, I decided I wanted to use more satin-y blushes than these matte and pigmented ones.  This palette also has 3 highlights in it which I use as an eyeshadow, a blush overlay, and a highlight.  I really need to use this more because these blush shades are stunning and the Rose Gold shade is perfect to add some glow.
The Milani Everyday Eyes Must Have Naturals which is such a gorgeous palette!  After taking this out for this post, I realized how pretty all the shades are and I have started using it a bit more.  You gotta love a naturals palette, and this is no different.  This is more cool-toned than I usually go for but it will push me to try something a bit new with my makeup.
The NYX Green HD Concealer is so ultra-pigmented and I used it really often when I first got it.  I need to use this to help cover some spots now, unfortunately.  It's definitely not as creamy as higher-end concealers but a color correcting one is always good to have on hand.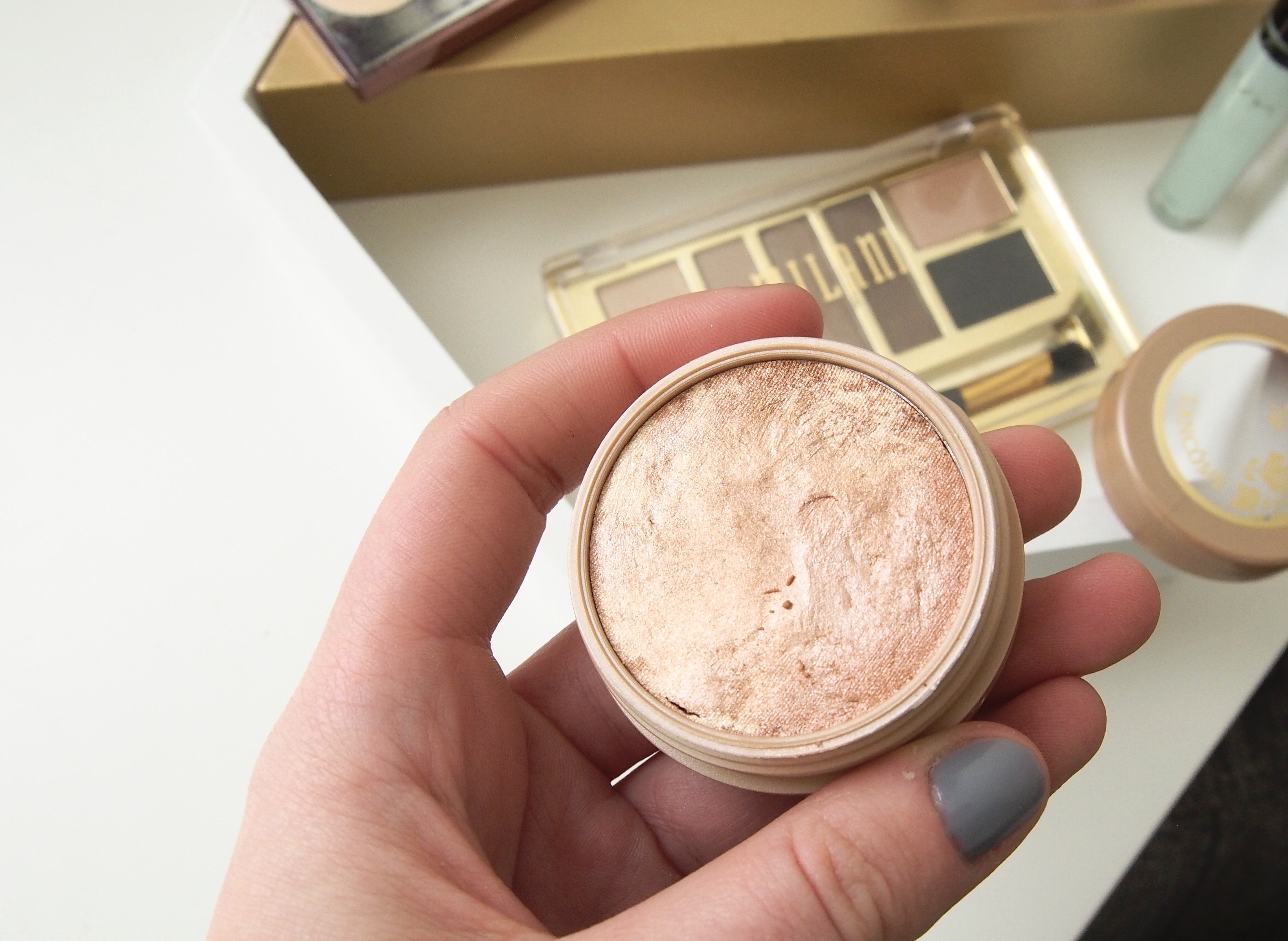 And finally, the Lancome Glow Subtil Silky Creme Highlighter which is too dark for me to use as a highlight.  I do love using this as an eyeshadow though and I love the creamy texture.
I went through a very non-highlighty phase and I've been slowly getting back into it since photographing this post.  Do you neglect some of your beauty stash?