One night around midnight I was catching up on blog posts from the past week and I saw this small, warm-toned palette and immediately fell in love.  I've been looking for a warm eyeshadow palette for a while and even was considering saving up for the Naked Heat or Modern Renaissance.  I saw this was Colourpop's Yes, Please Palette and went straight to the website without even finishing the post and added it to my cart.  I realized as I got to the checkout that I should see if the palette was good before I clicked Buy and the review was glowing.  There are more mattes than shimmers (my fave), the shades are blendable and pigmented, and the palette is small.  It quickly arrived with a free gift of a highlighter celebrating 5 million followers and I wanted to swatch it so bad but decided to wait for pictures.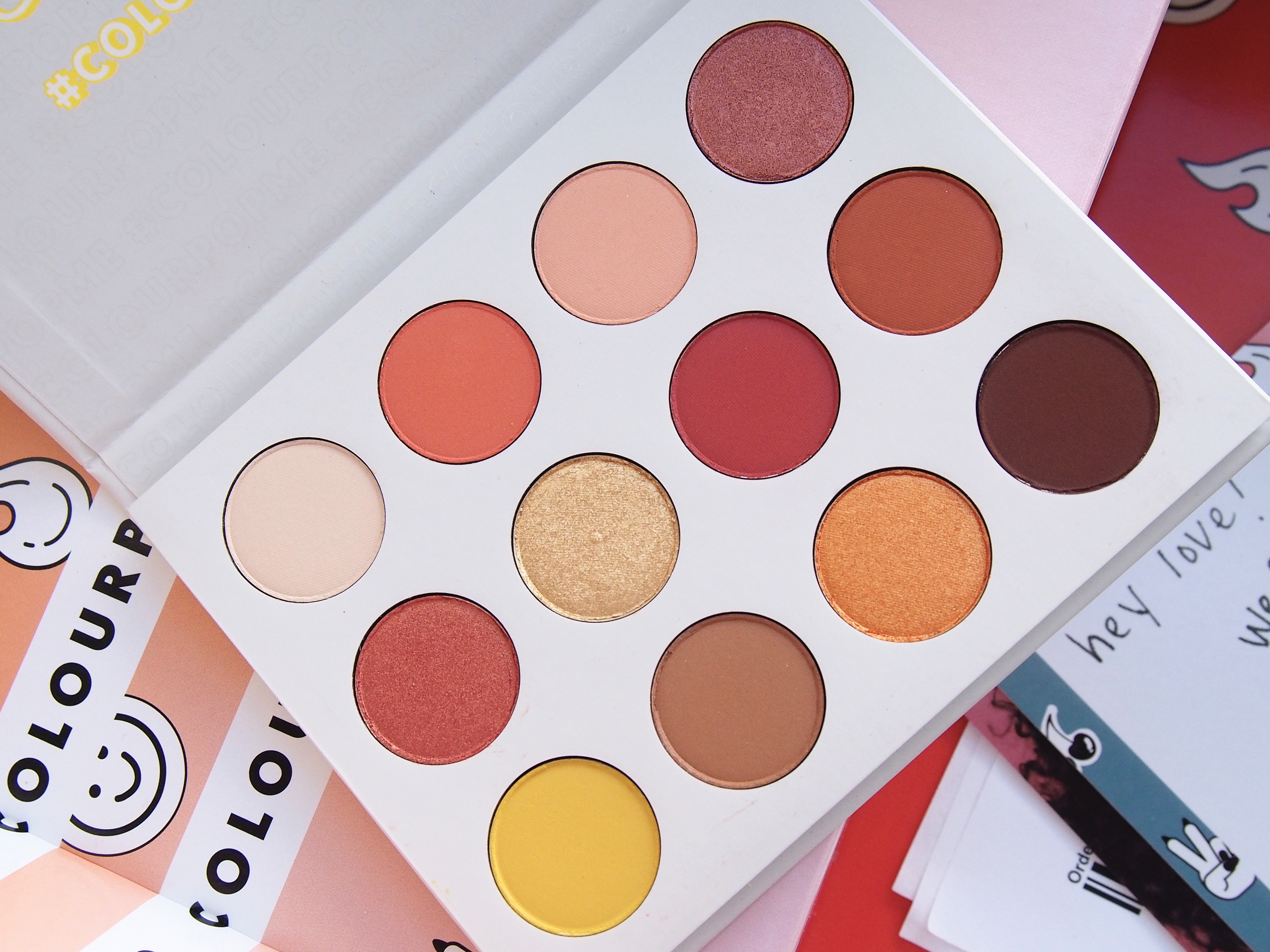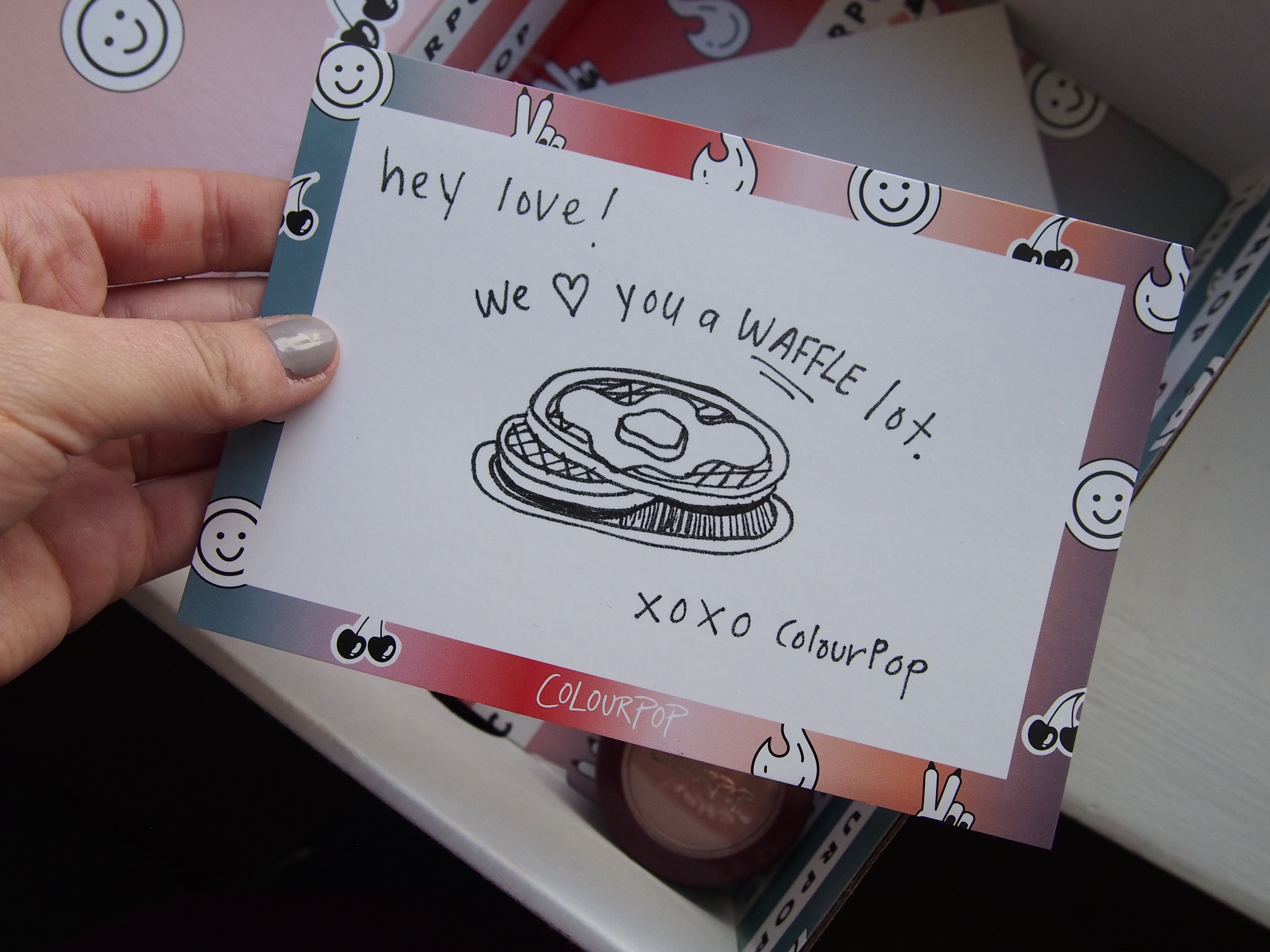 Once I started swatching everything I obsessed over the blendable, pigmented formulas of the mattes (even that dark shade) which far outperformed the Naked Heat I swatched.  Doesn't this palette literally make you say YES, PLEASE?! Here is a description of the color and texture of all the shades: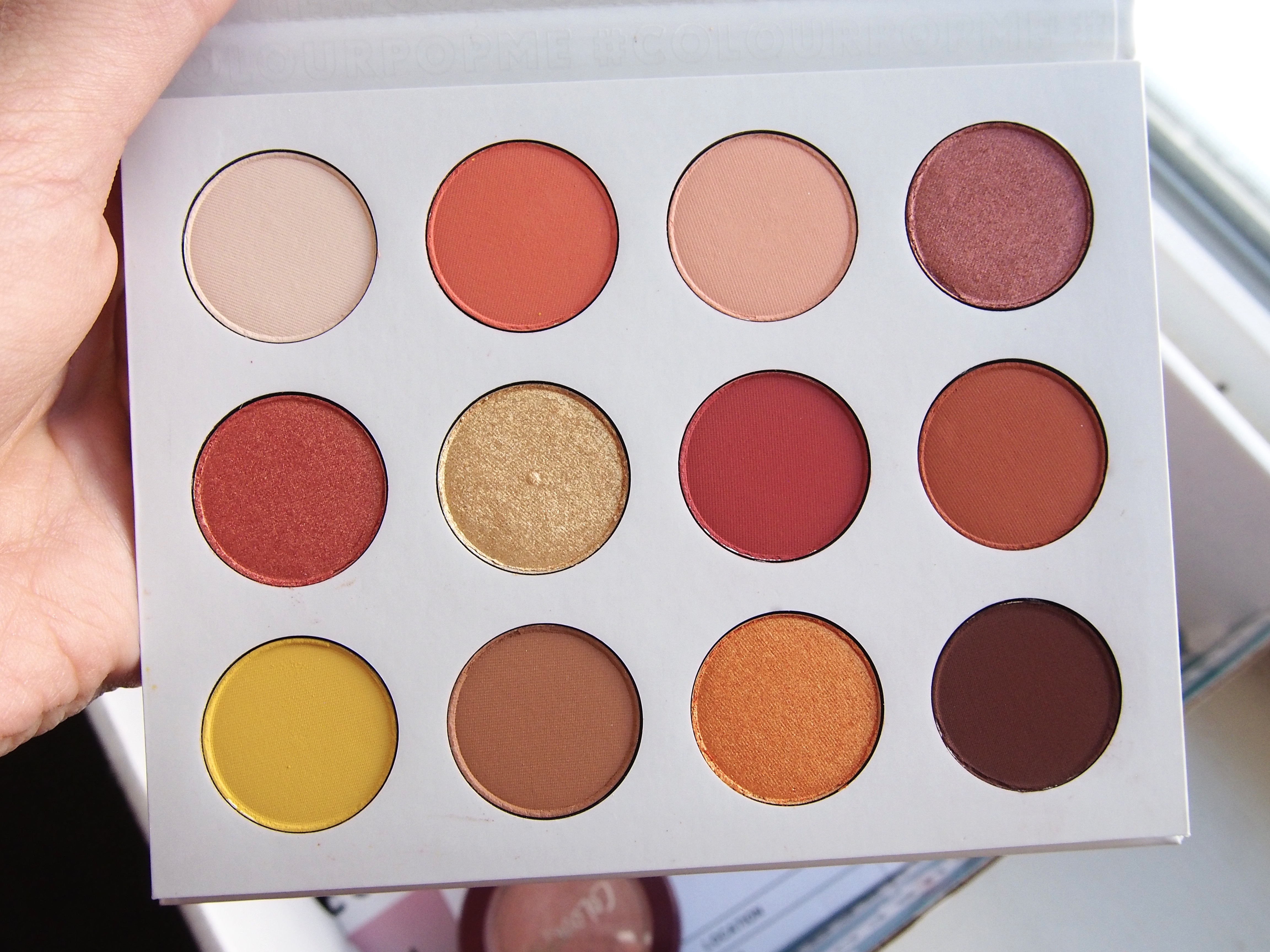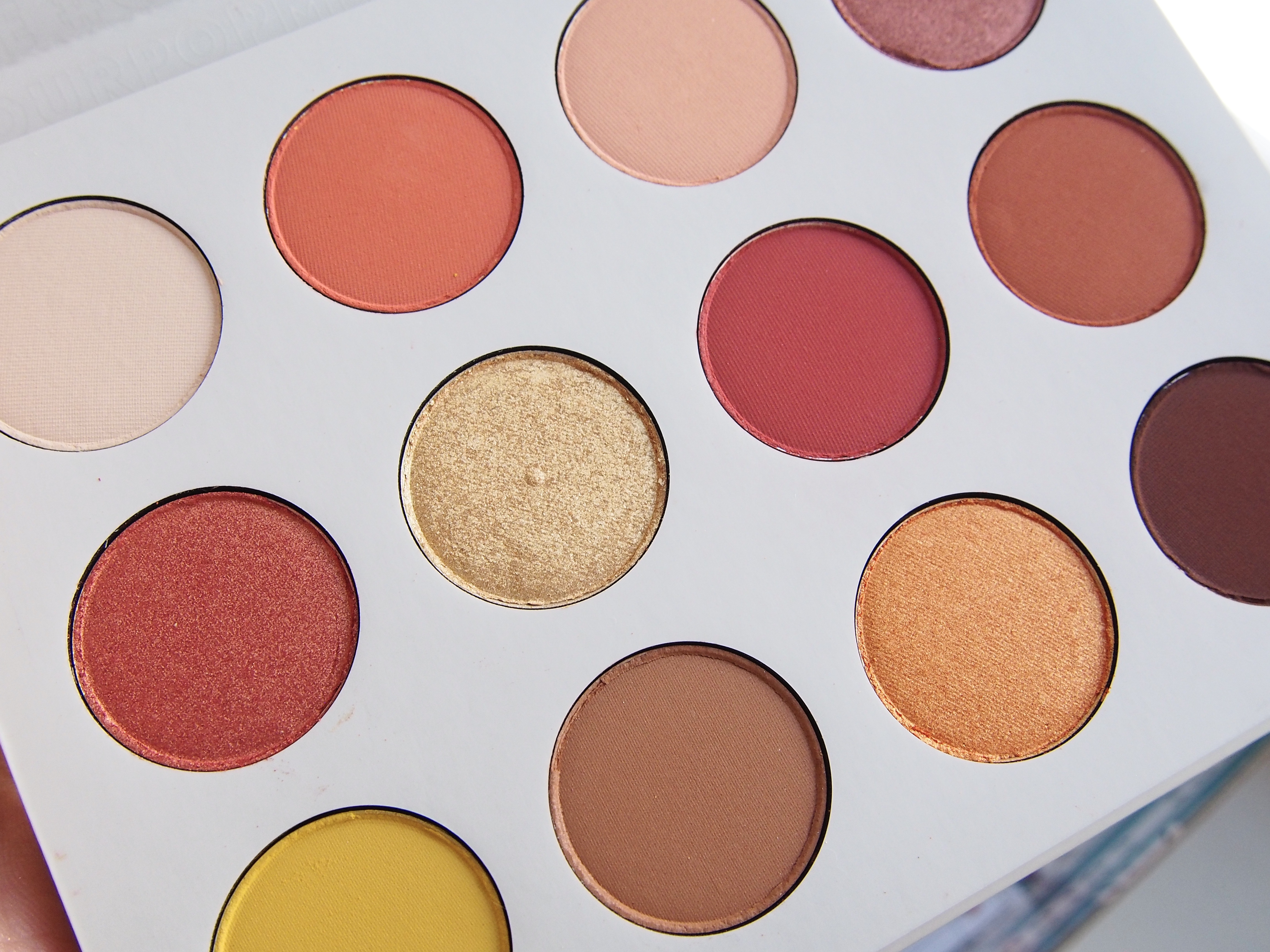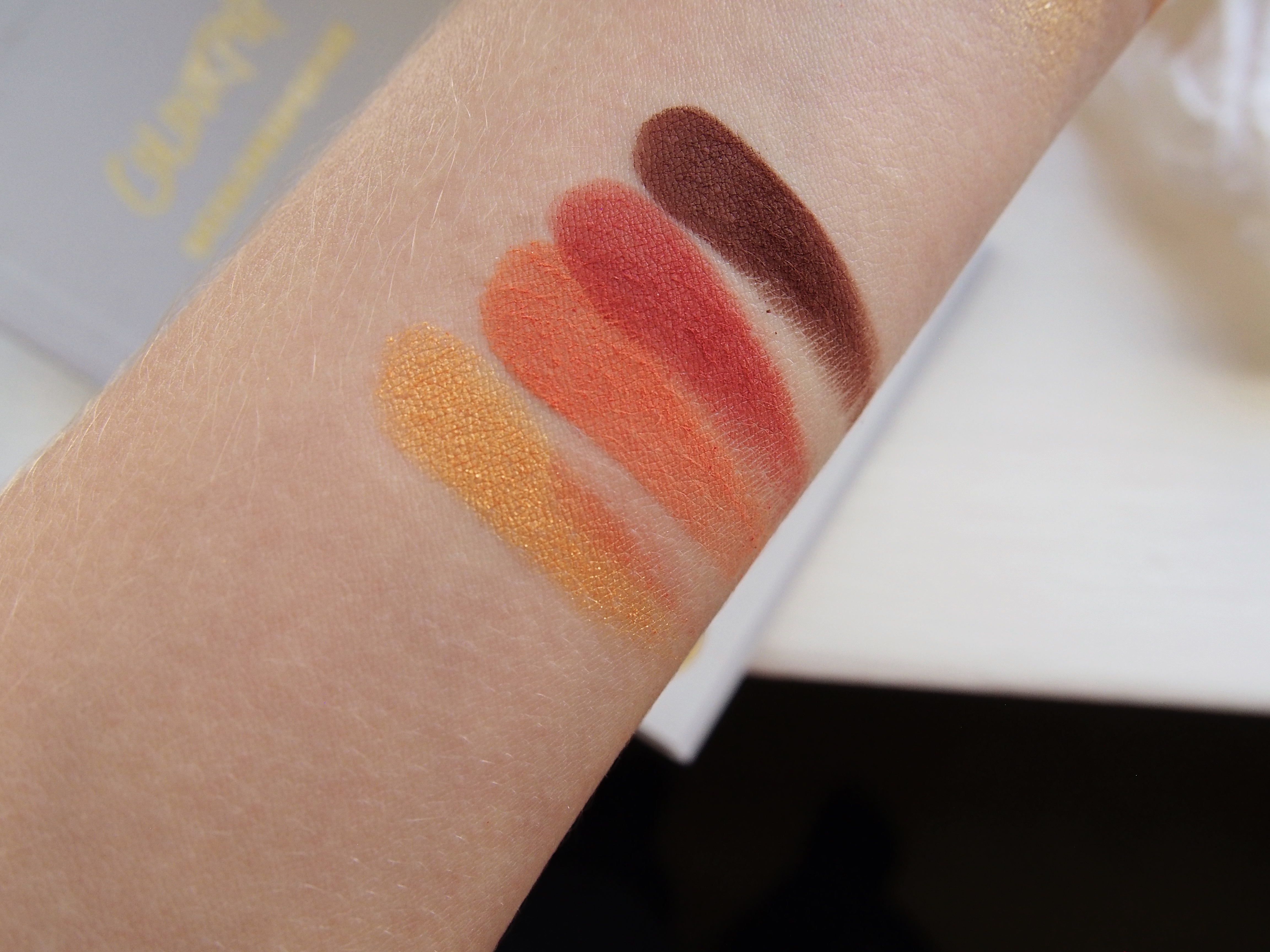 Butter Cake, Big Cocktails, Spolied, French Kiss…. Yes, Please on this pigmentation
Full Zip- Matte pink-cream, one of the less pigmented but I don't mind, I never need a stark pale shade
Big Cocktails- Matte bright coral-orange, very pigmented and very blendable
Champs- Matte peachy salmon shade, pigmented and super easy to blend, very versatile
Bling- Shimmer burgundy-rust, packs a serious punch with high pigmentation
Louie- Shimmer red duo chrome with a gold-orange flip
Butter Cake- Shimmer yellow-gold, borders on glittery but there's no physical glitter
Spoiled- Matte brick red, not as soft as other mattes but still pigmented and blendable
GNO= Matte burnt orange, pigmented, soft and easy to sheer out
Mischief- Matte bright warm yellow, not as pigmented as others but still good pigmentation, easy to blend out
Note To Self- Matte warm mid-brown/ caramel, super versatile shade
Chauffeur- Shimmer orange duo chrome with a gold/yellow flip, least pigmented of the shimmers but still good pigmentation
French Kiss- Matte dark red-brown, shockingly pigmented and blendable (compared to the darkest shade in Naked Heat), not chalky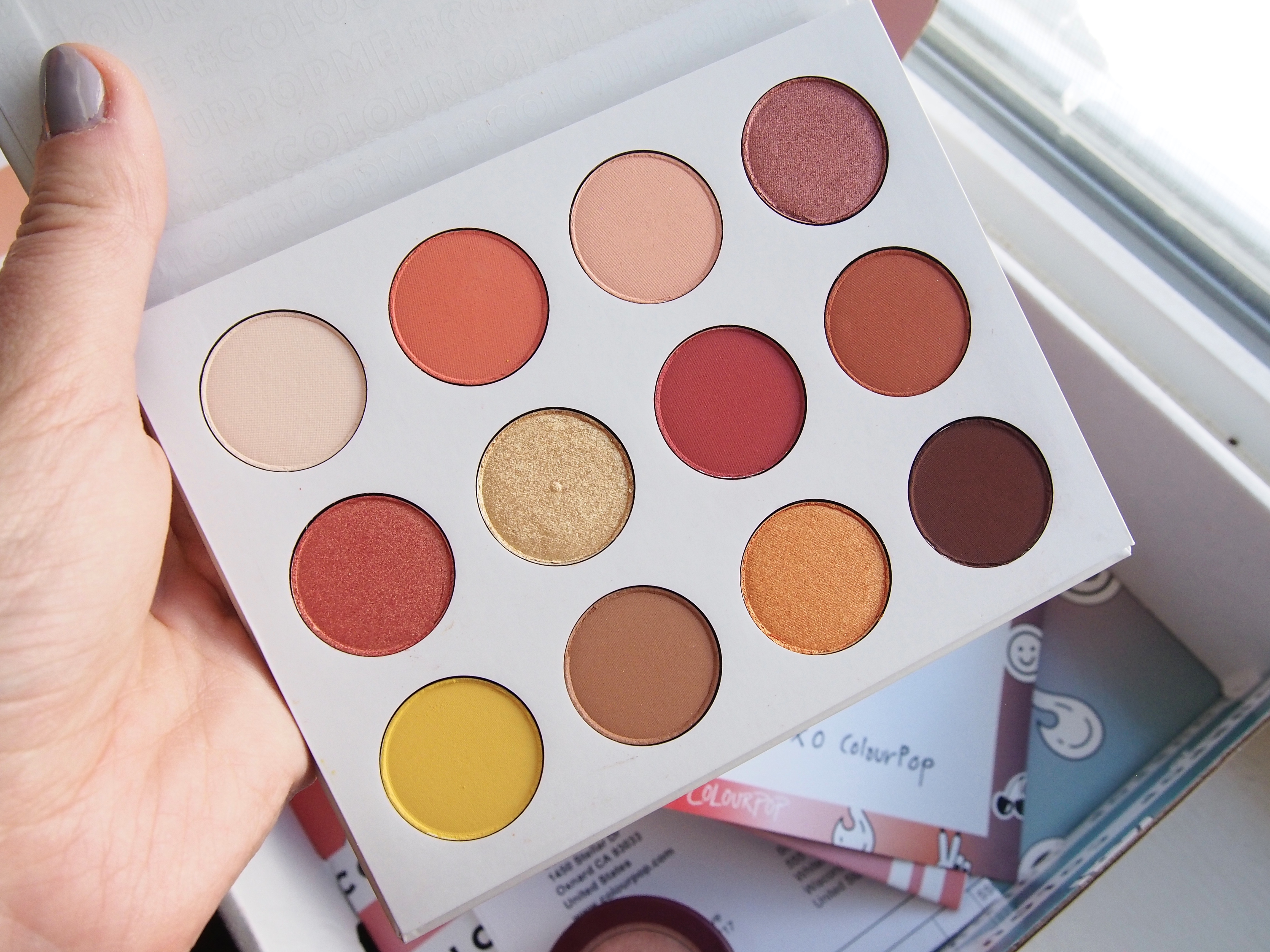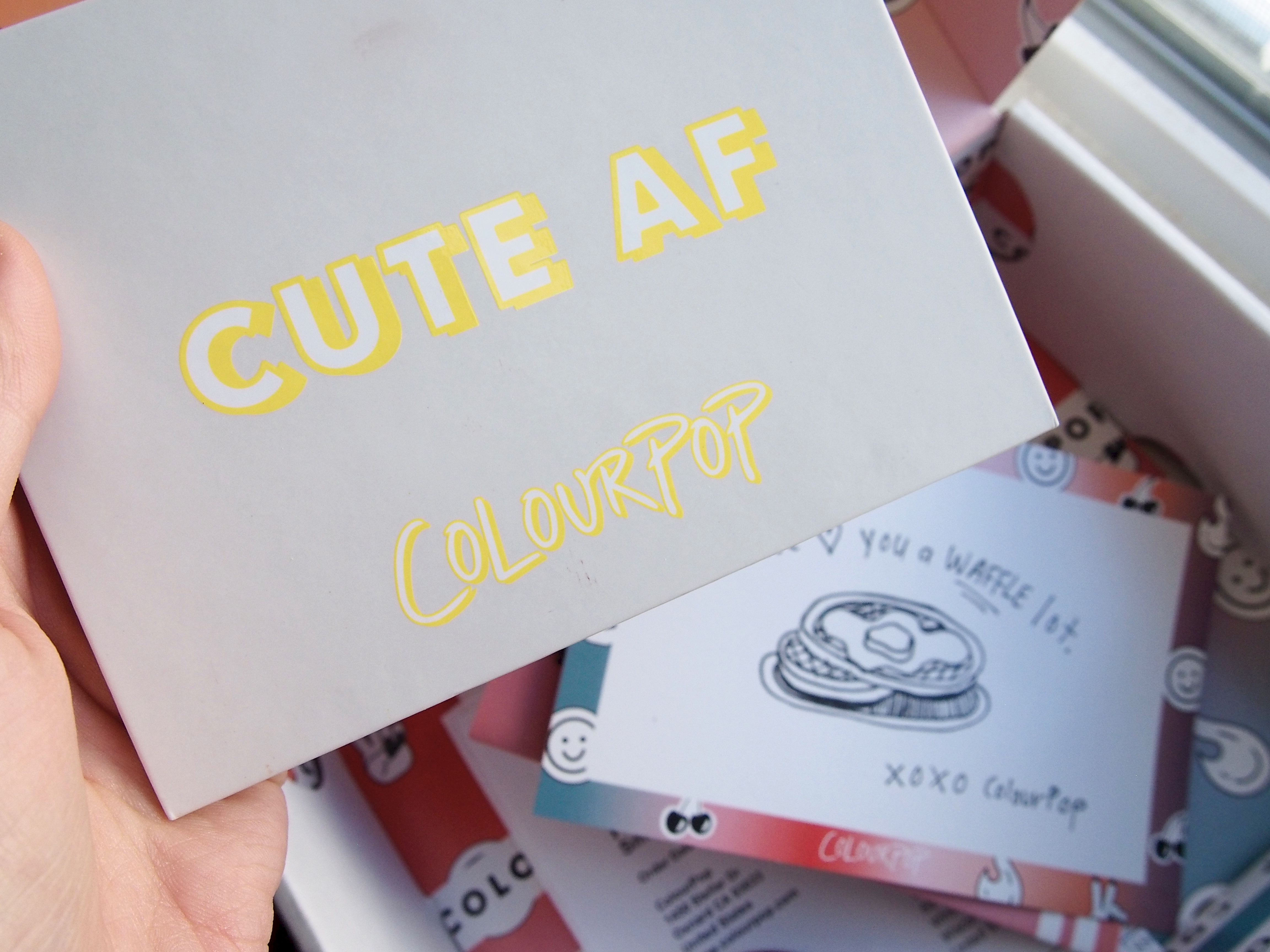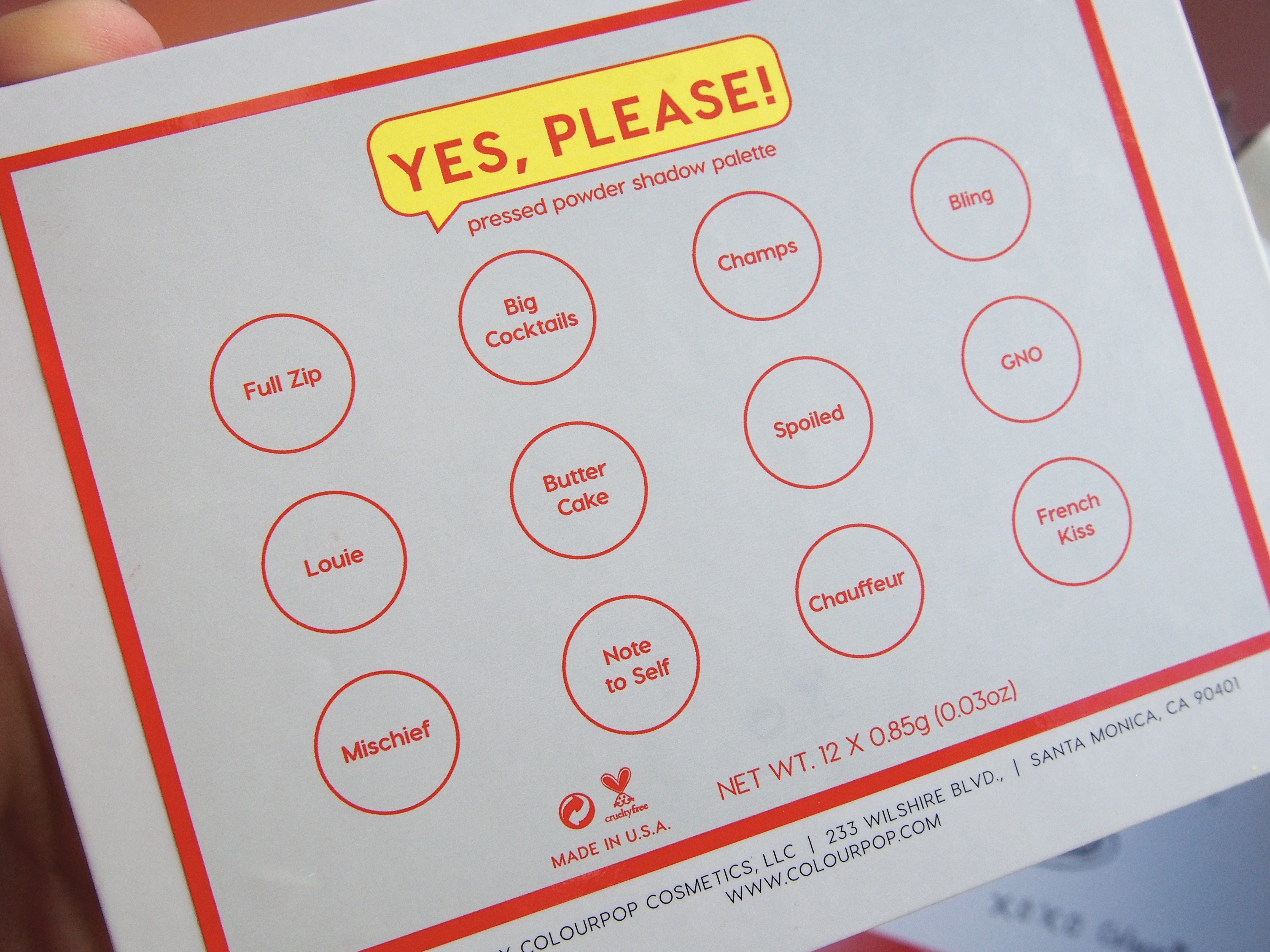 The shades are all listed on the back, a feature I appreciate since I love knowing the names.  The packaging is cardboard and will get dirty easily but it's small and compact, housing 12 shadows.  These are smaller pans than Colourpop individuals and most palettes but for $16 you can't expect to get equal quantity AND quality to high end brands.  It takes me a looong time to hit pan anyway so I don't mind the smaller pan size.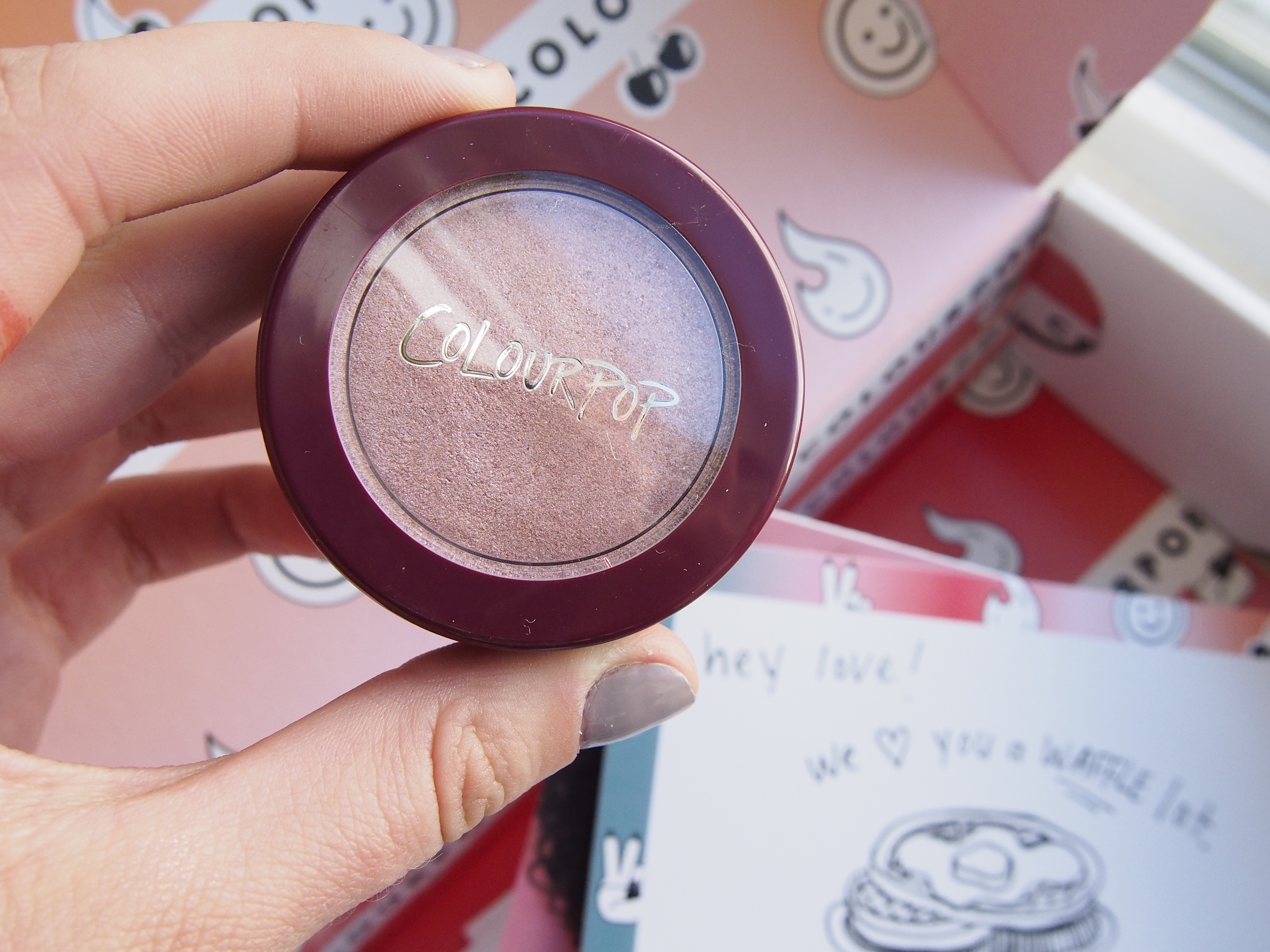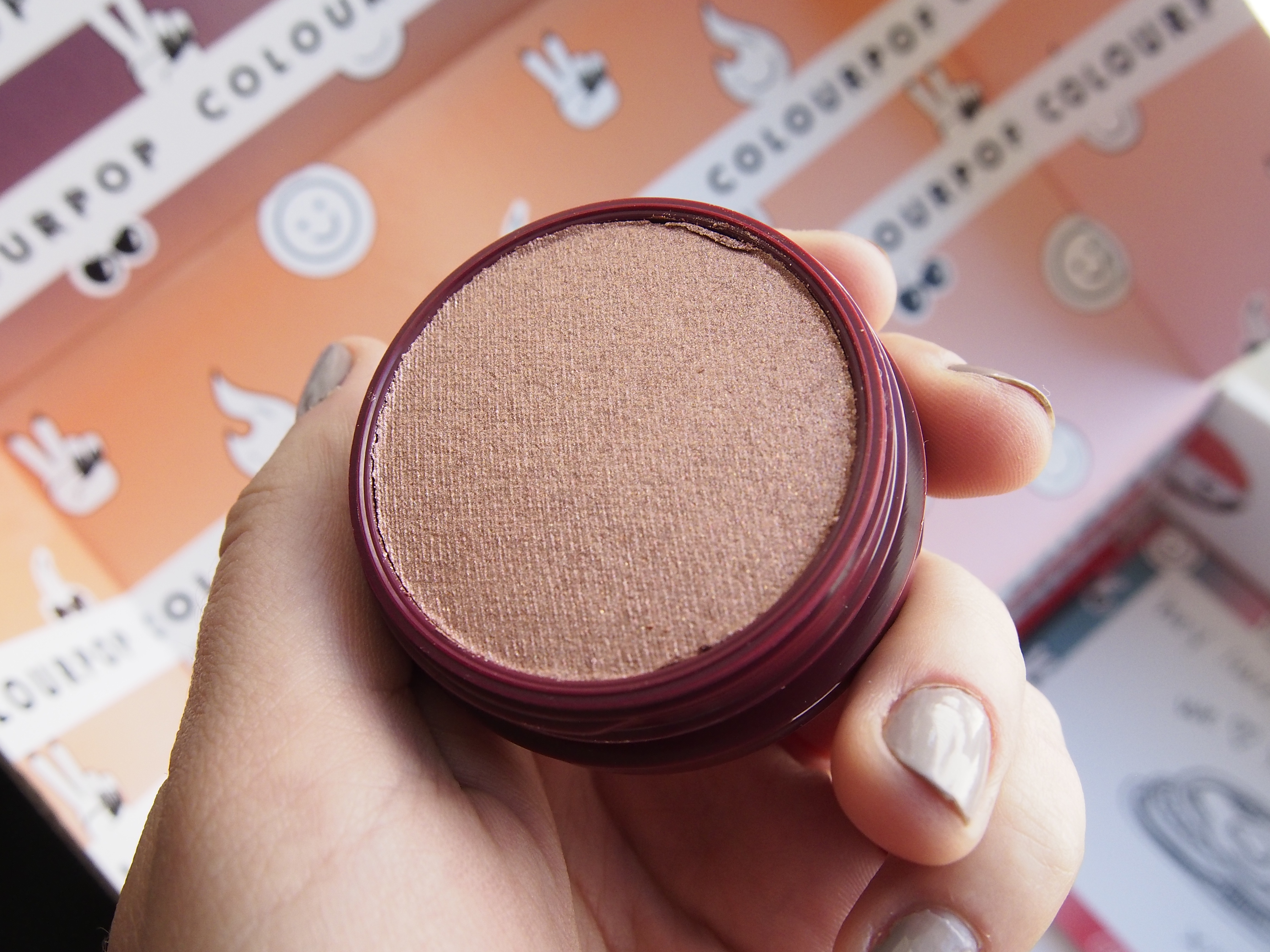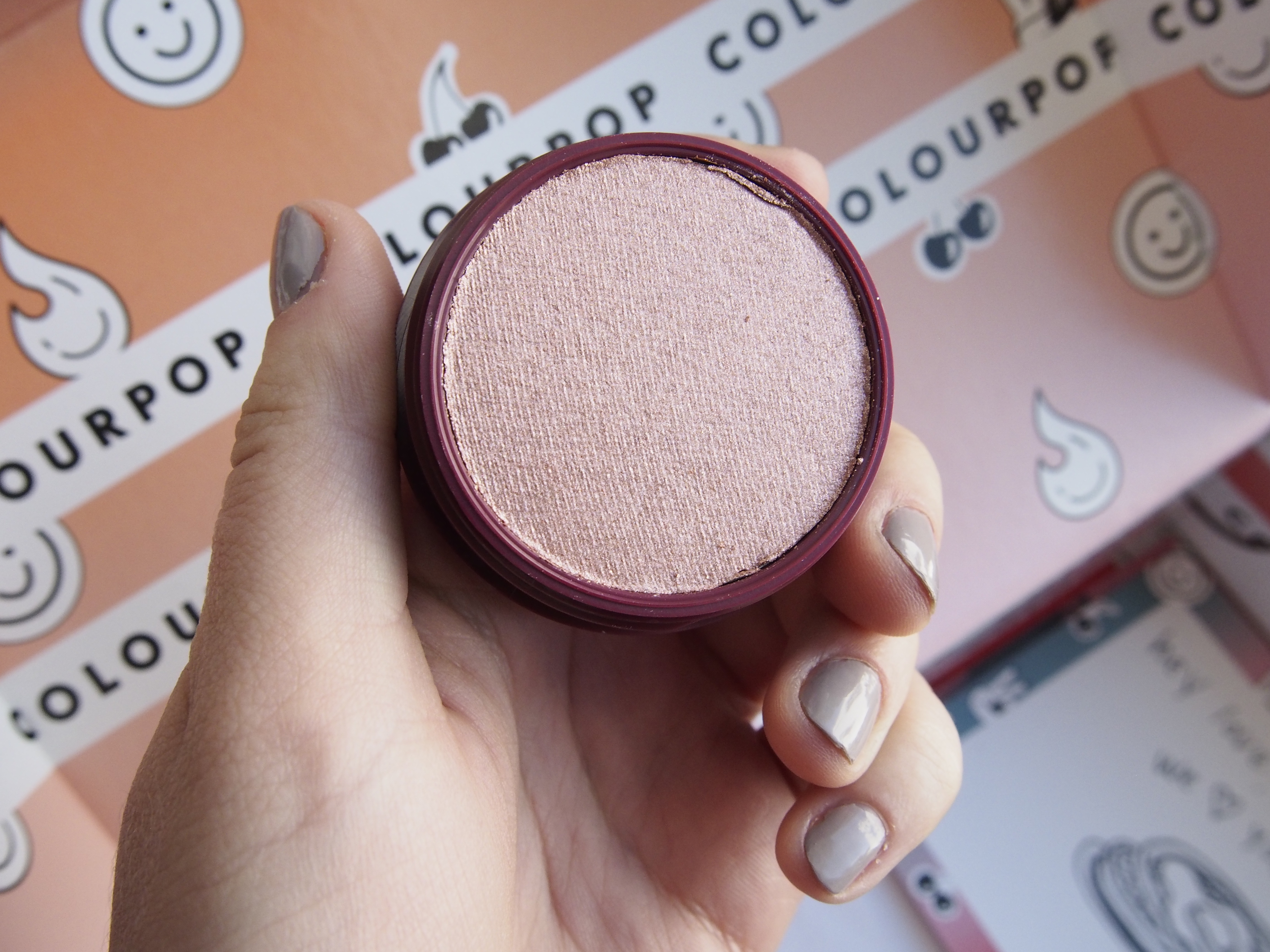 As for the highlighter, not my cup of tea.  It's very pink and very glittery but the texture is super interesting and very cool to apply.  I love this formula since it melts into the skin but the shimmer is not what I like to wear.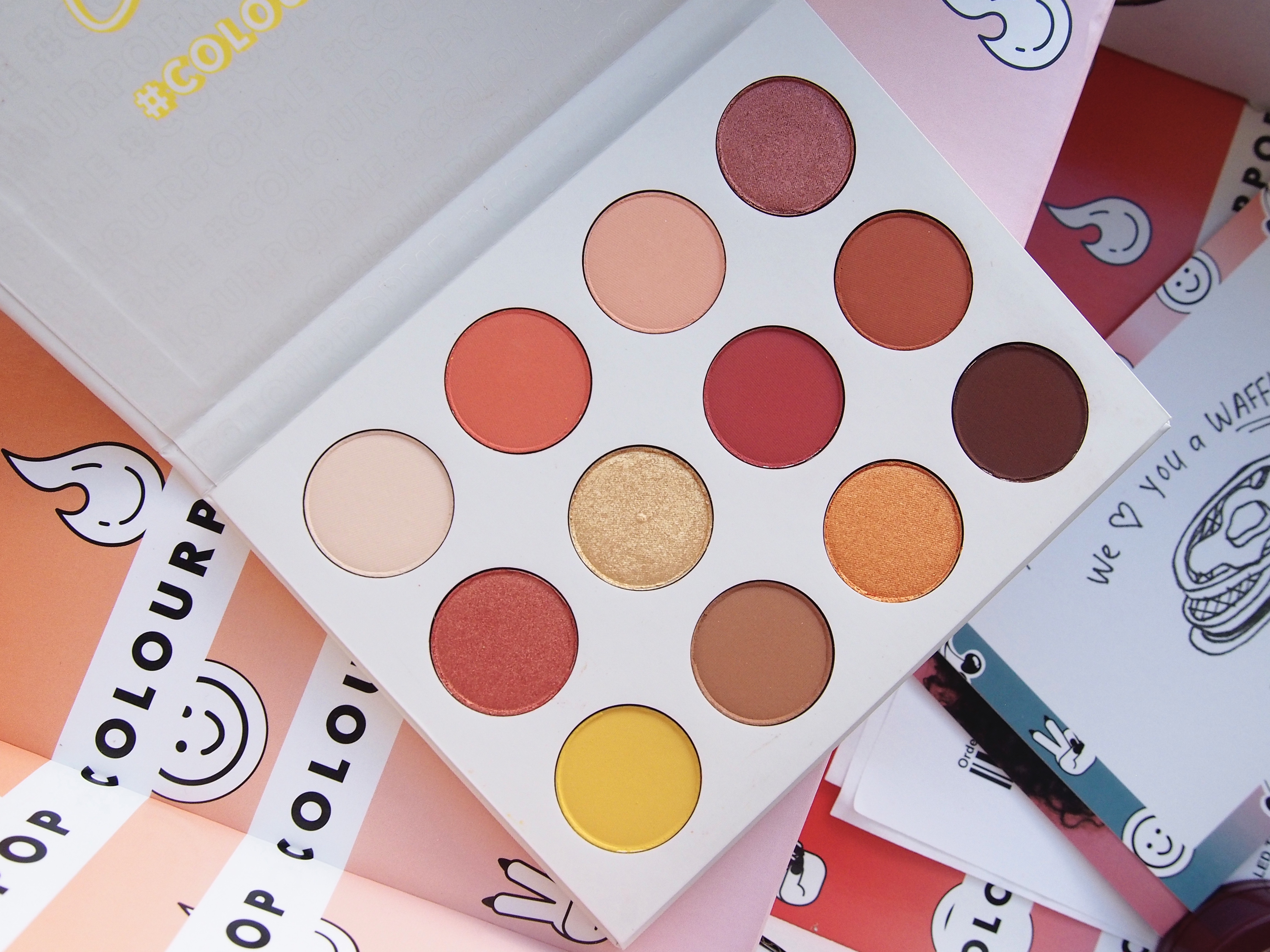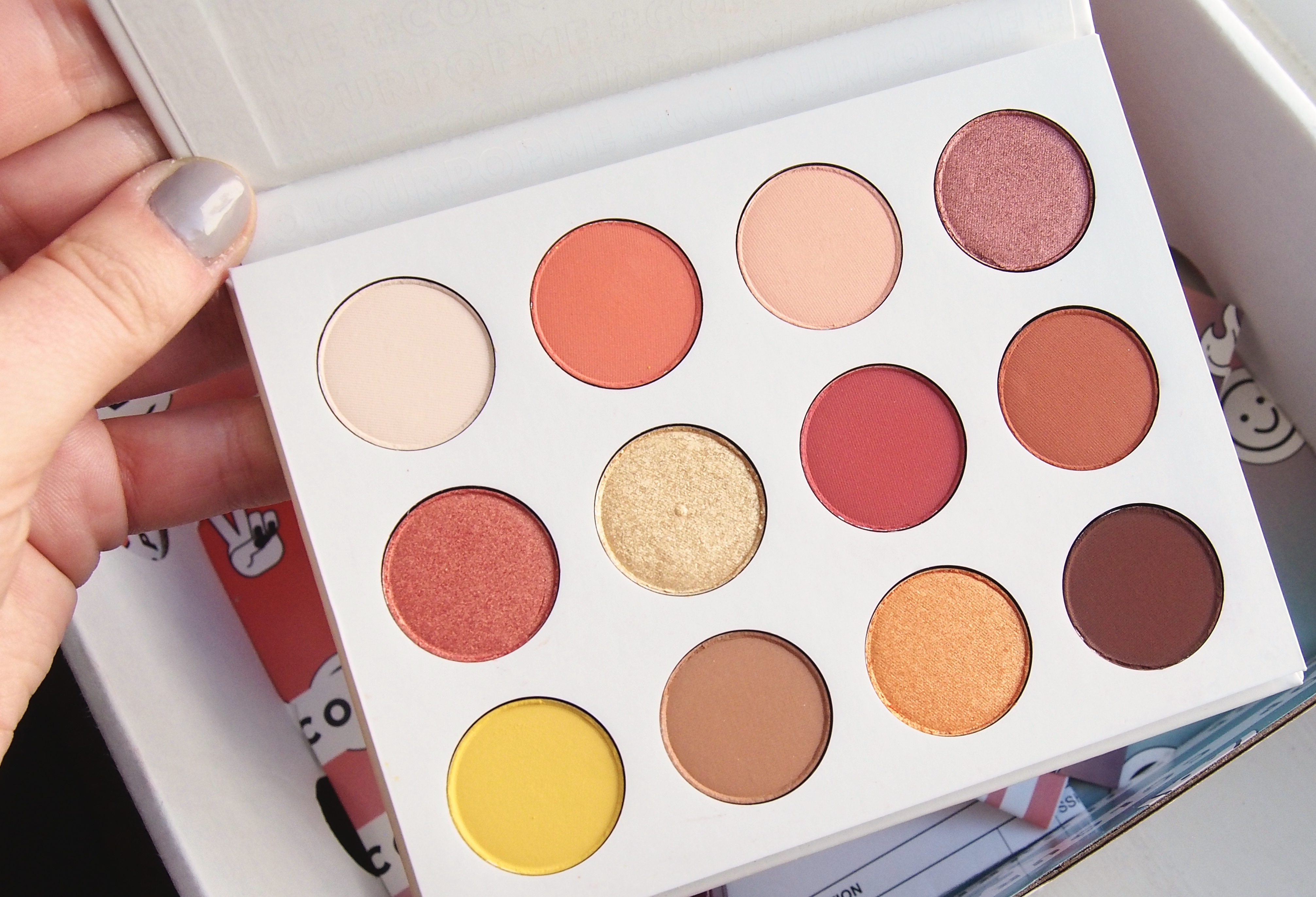 I've been looking for a way to experiment with warm shadows affordably since high end palettes are expensive.  The unique shades in this palette make it not just a dupe for high ends which is an awesome accomplishment!  I was lucky to stumble upon this review so soon after a restock that I was lucky enough to get one right away.  While it's sold out now, I'm sure there will be a restock soon, and move quickly, it goes fast!