I have seriously amped up my bedtime essentials collection lately.  It's all about cozy scents, good formulas, and being so so comfortable.  I love sleeping and I always prioritize getting enough sleep and getting good sleep.  These products make it easy for me to accomplish my goals and get some seriously good sleep.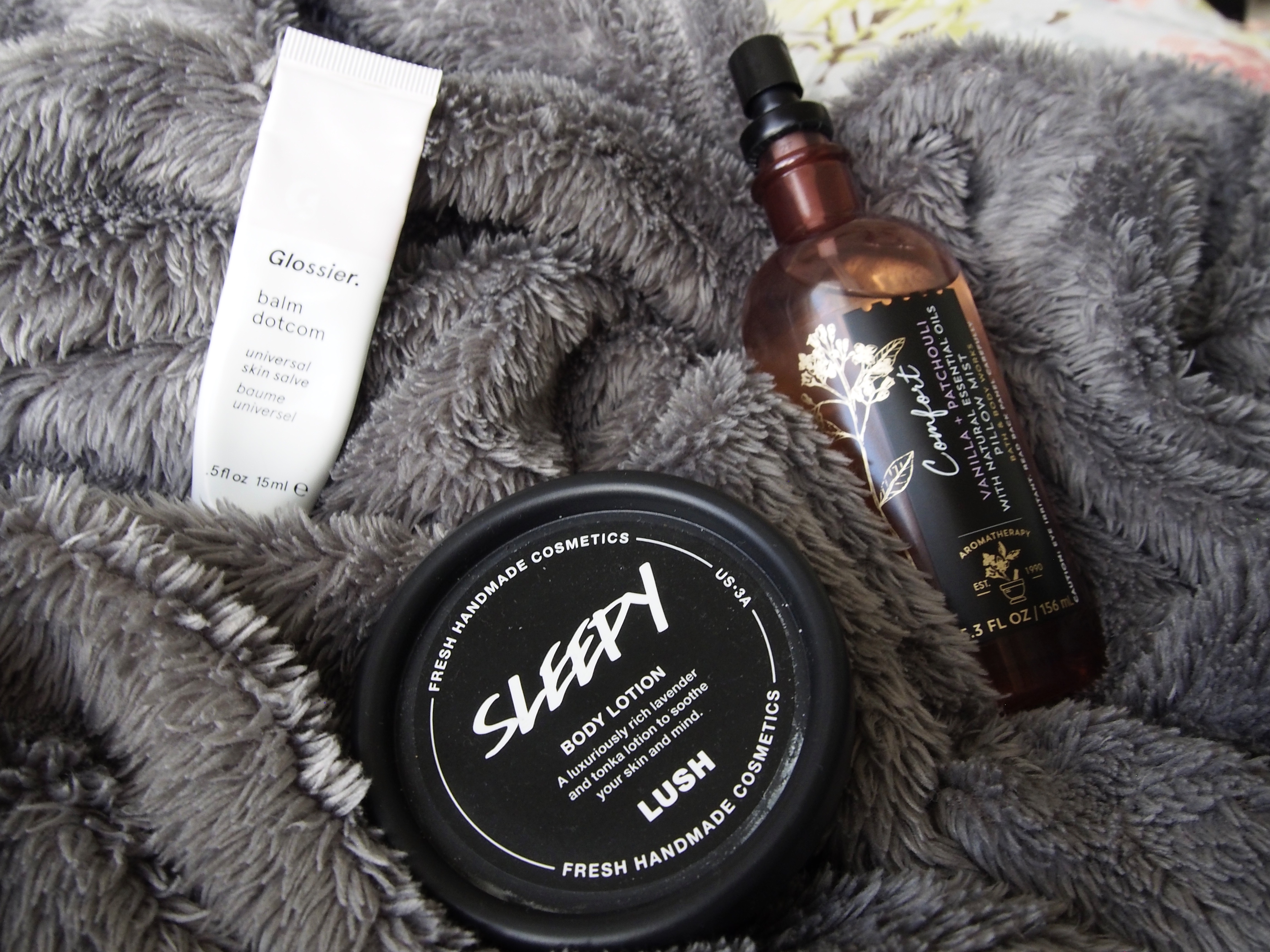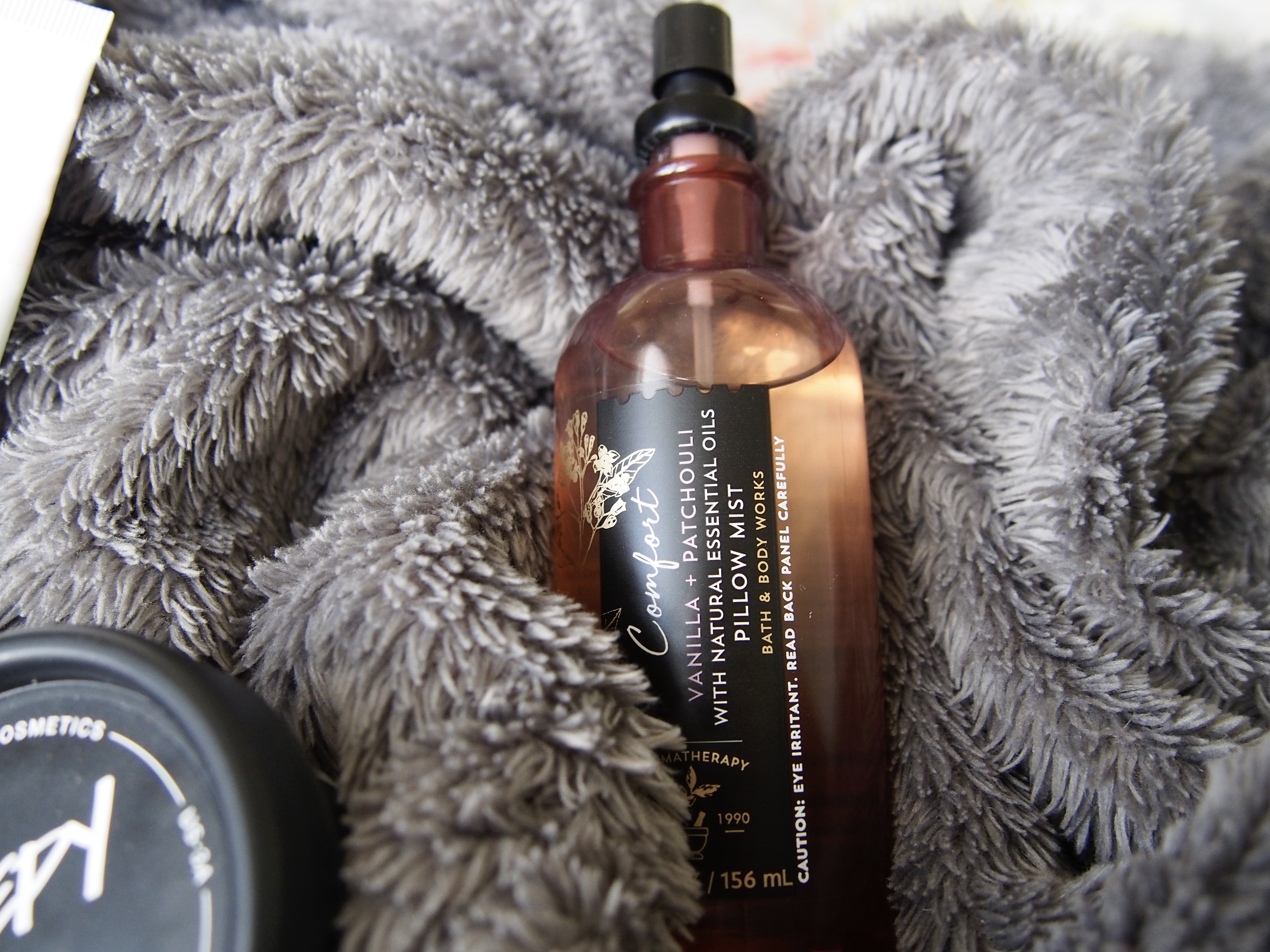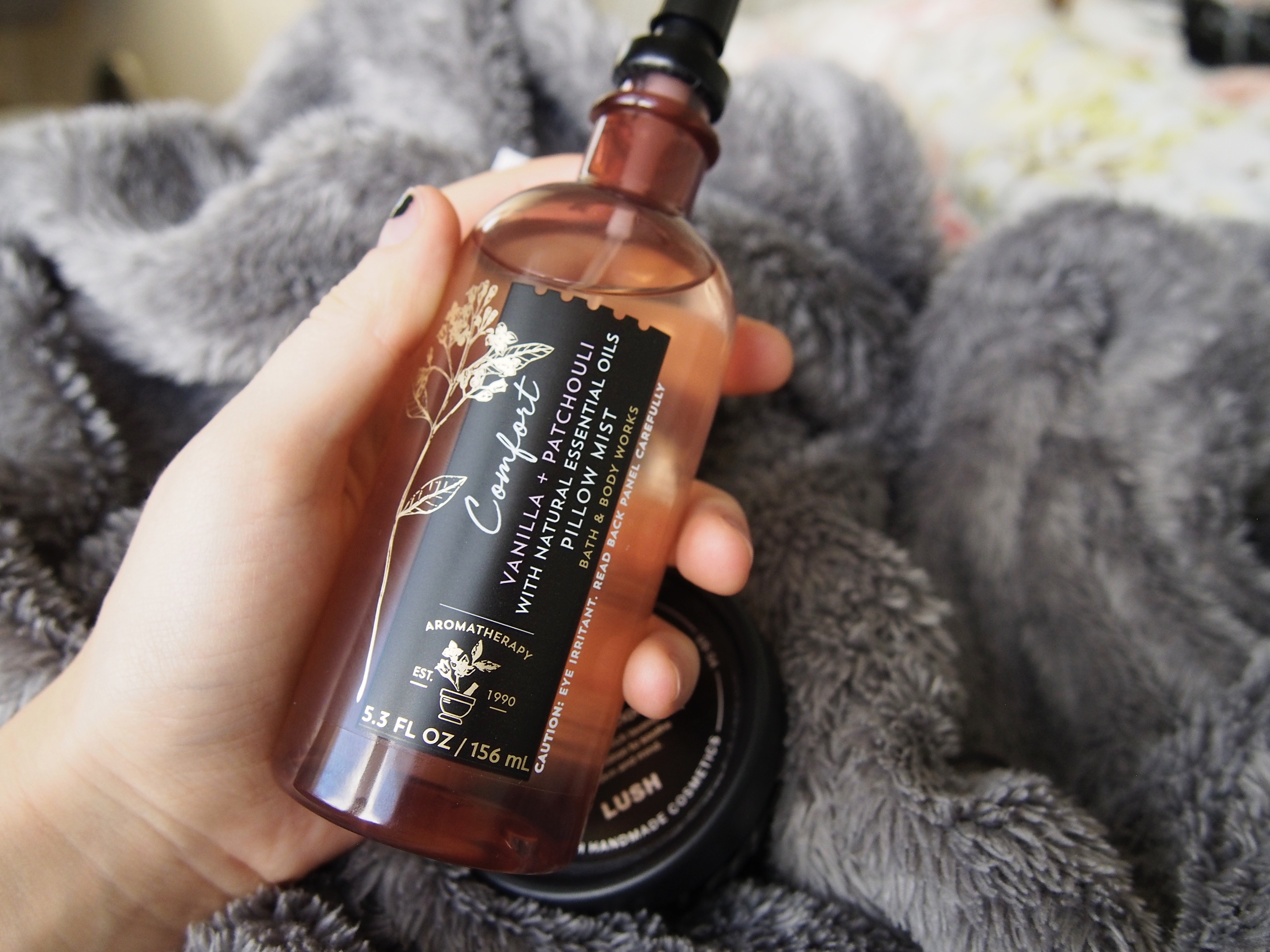 Bath and Body Works recently got it together, including new ranges with higher quality ingredients and more sophisticated scents and packaging.  Their aromatherapy collection really got some packaging upgrades and a few new scents that I love.  I stopped in and loved the Comfort aromatherapy scent so I picked up the pillow mist.  The bottle looks really expensive and is a quality plastic bottle with an amazing mist.  The scent sticks on my pillows for a few hours but doesn't linger the next day, which I prefer.  The lavender and patchouli scent is very comforting (living up to the name) and it feels weird to fall asleep without this now.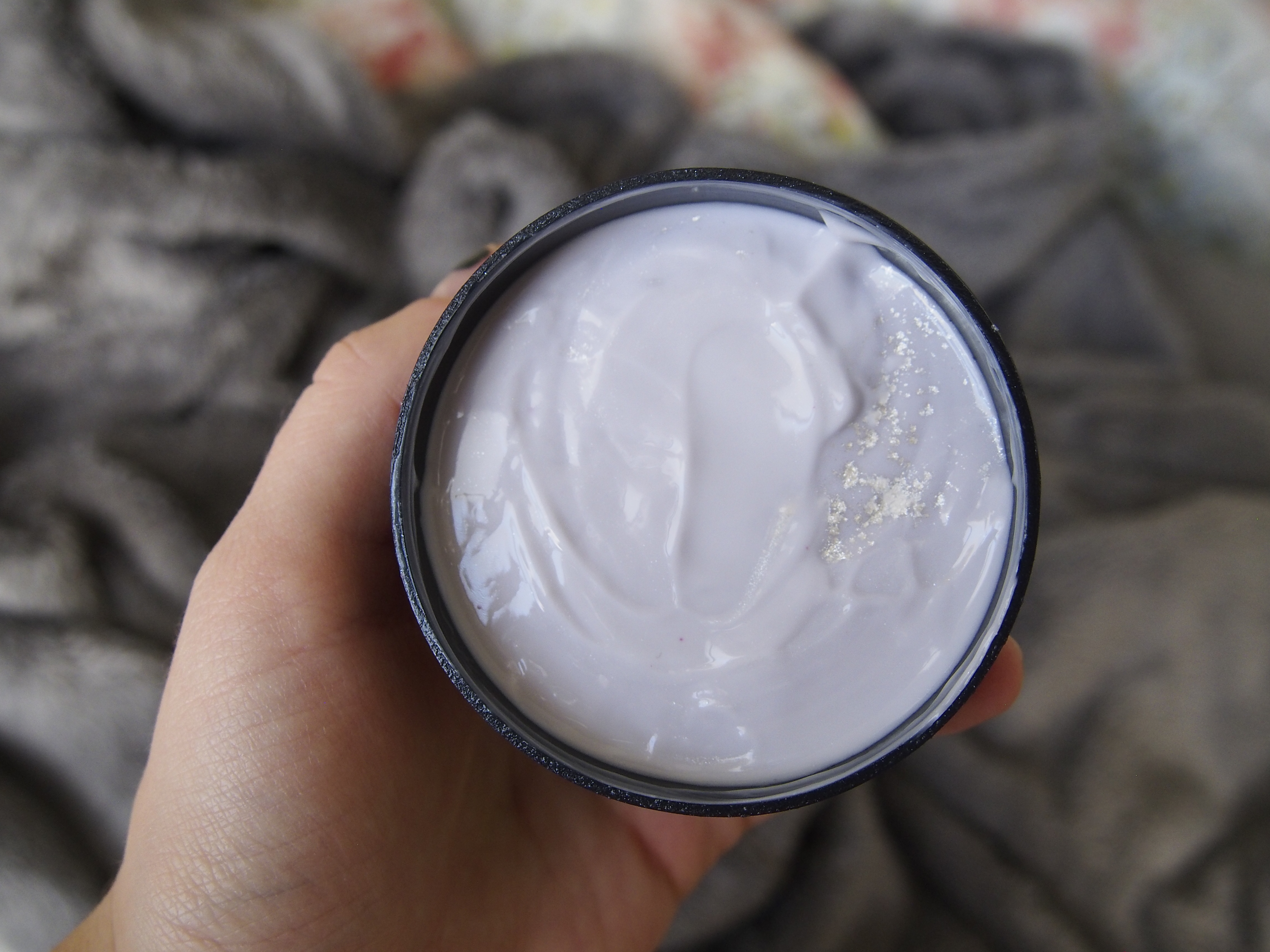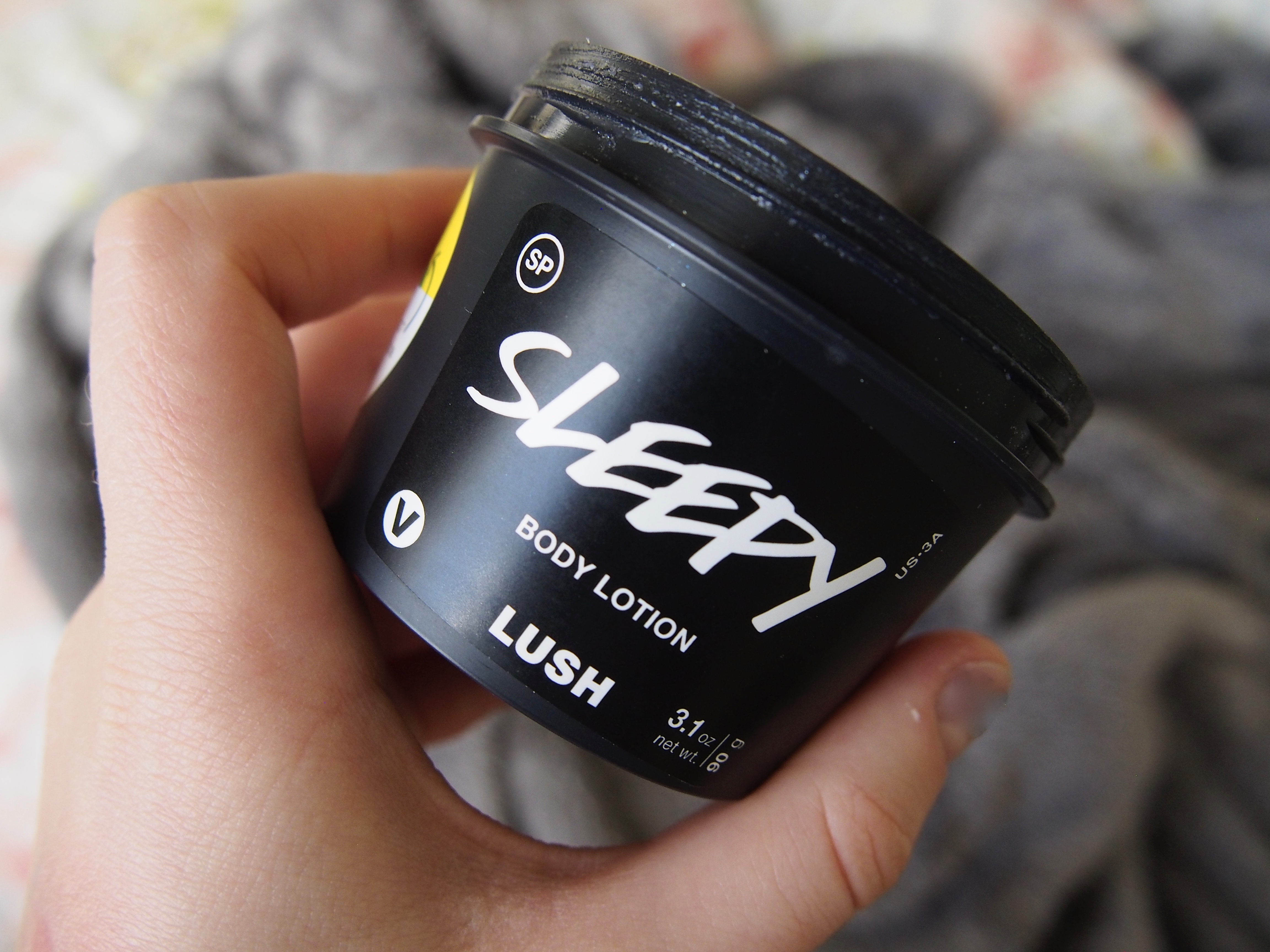 Another lovely scent is Lush's Sleepy Lotion.  The purple color adds a certain calming effect to it, it doesn't feel sterile or cold, just comfortable. The scent is one of the best lavenders I've ever smelled and the formula doesn't leave my hands sticky.  It sinks in and really hydrates while giving my skin a really soft and smooth feel.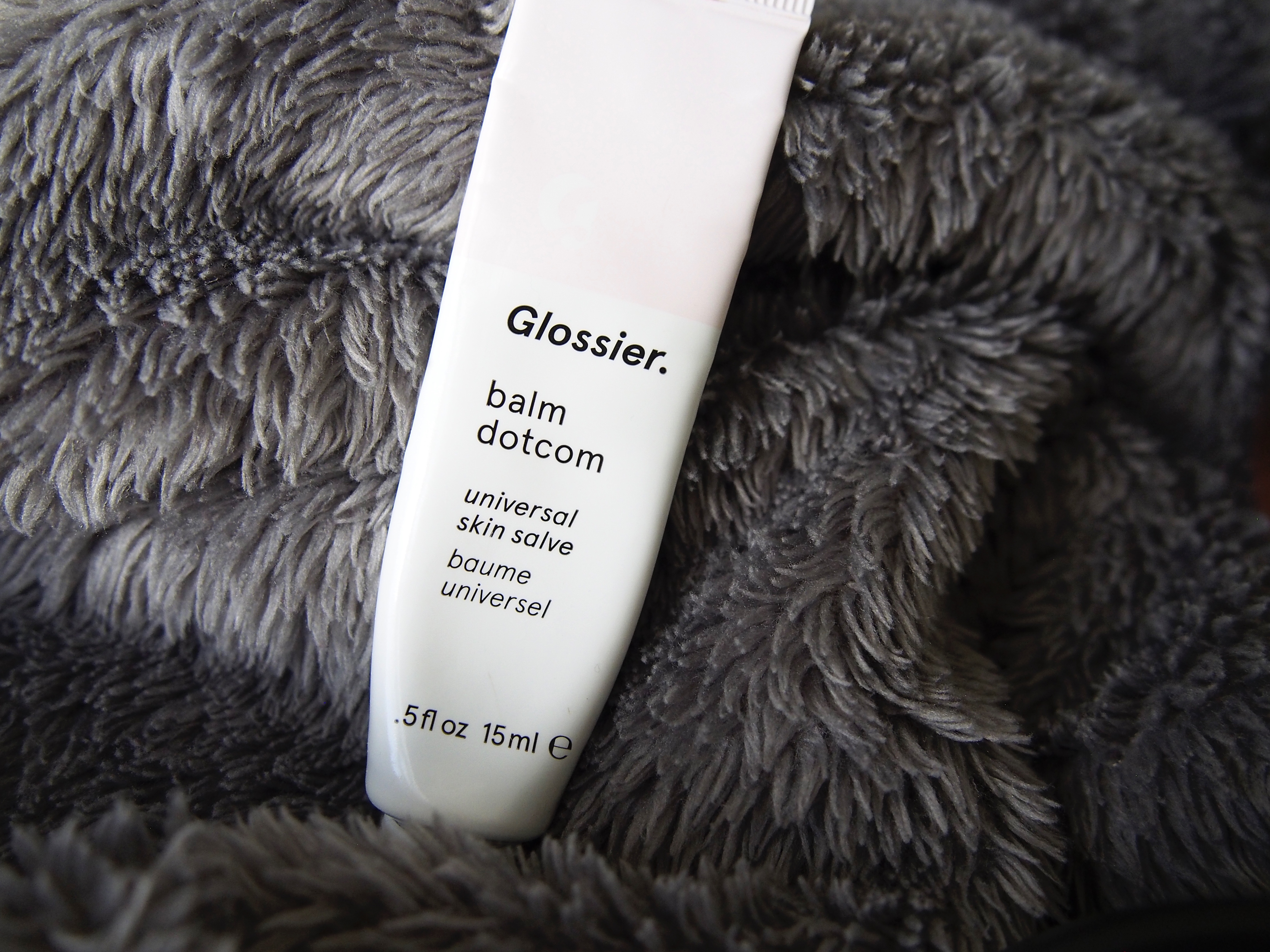 When I go to bed I need a seriously hydrating lip balm, my lips are insanely dry all the time but overnight is when I really need that extra moisture.  Glossier BalmDotCom is my favorite for bedtime.  The original is awesome but I also love the rose.  The formula is smooth and thick but not sticky or at all greasy feeling.  I wake up with hydrated lips and that's all I could really ask for. Be sure to use my link for 20% off and free shipping!
You can also see my bedside beauty post that I recently wrote so you can read all about all my favorite night time beauty routines here.