I love making smoothies on the weekends when I'm just lounging around until the afternoon because they aren't super filling but give me energy to be productive.  This one is a banana oat smoothie which is great to add berries or anything else you want, or keep it plain!  I really love oats and how much they thickens the smoothie!
[amd-yrecipe-recipe:3]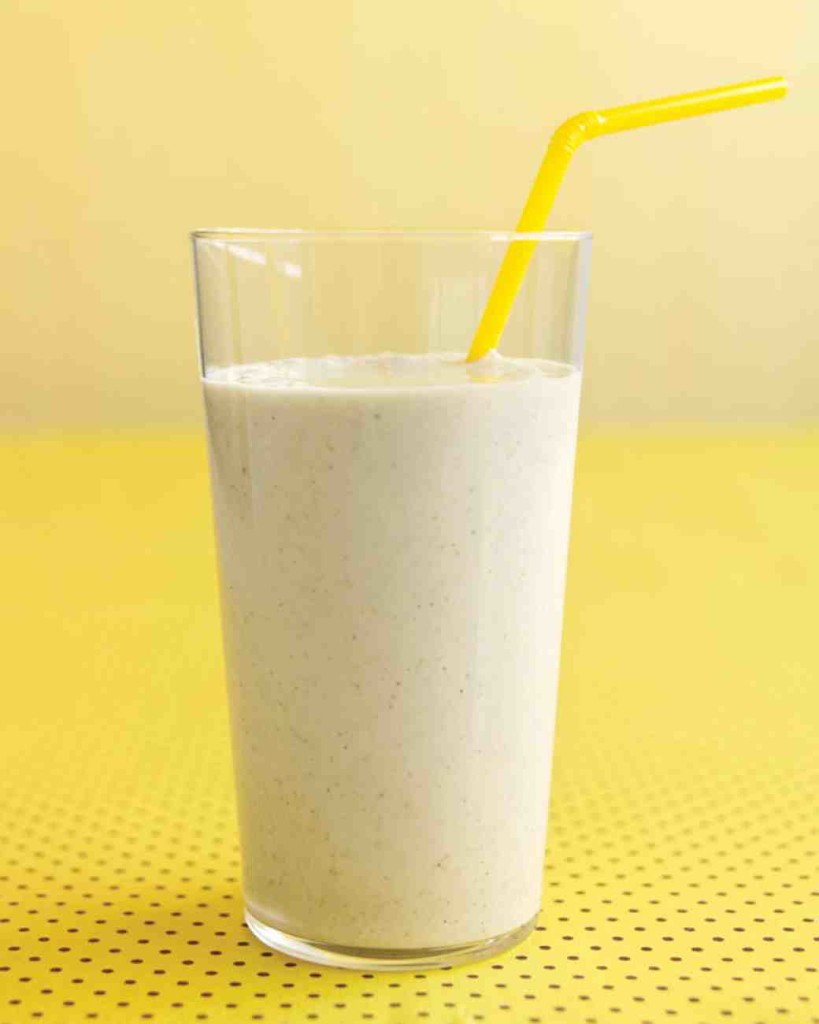 With this smoothie, make sure you blend for longer than normal because it can get quite thick if you don't blend long enough.
How easy is this?!  It takes 5 minutes and you already have 1 serving of fruit for the day plus it's really filling from the oats!  One of the best things you can do for yourself is eat healthy and smoothies like this will definitely get you started!  These also make great in-between meals, if you're not really hungry but you should probably eat something before you leave in the morning or before you go to bed, make one of these and sip it as you read a magazine or watch a movie!  Your diet is the easiest way to be healthier, so why not start eating better!
What are your favorite smoothie recipes?
xo
Recipe adapted from Martha Stewart