Cost: $12.00 per month, free shipping to the U.S.
The Rewards: There really isn't a rewards program but you do get three gift cards that you choose out of a list including Starlooks and Starlooks Starlines!  There are also high end clothing brands, jewelry brands!  For every dollar you spend on products from the online store, you get points redeemable for money on the website!
So Here's the Deal: "Three Perfect Size® Starlooks Cosmetics of your choice, & three fashion/lifestyle gift cards of your choice, monthly for only $12/mo – free domestic shipping!  Custom Starbox is a monthly beauty subscription service that provides you with your choice of 3 Starlooks, Perfect Size® Cosmetics, and your choice of 3 Fashion/Lifestyle Brand Gift Cards – yes, cash! – toward purchases of exciting new clothing, accessories, skin care, home decor, etc. delivered to your door for just $12 a month (includes shipping)!!" -Starlooks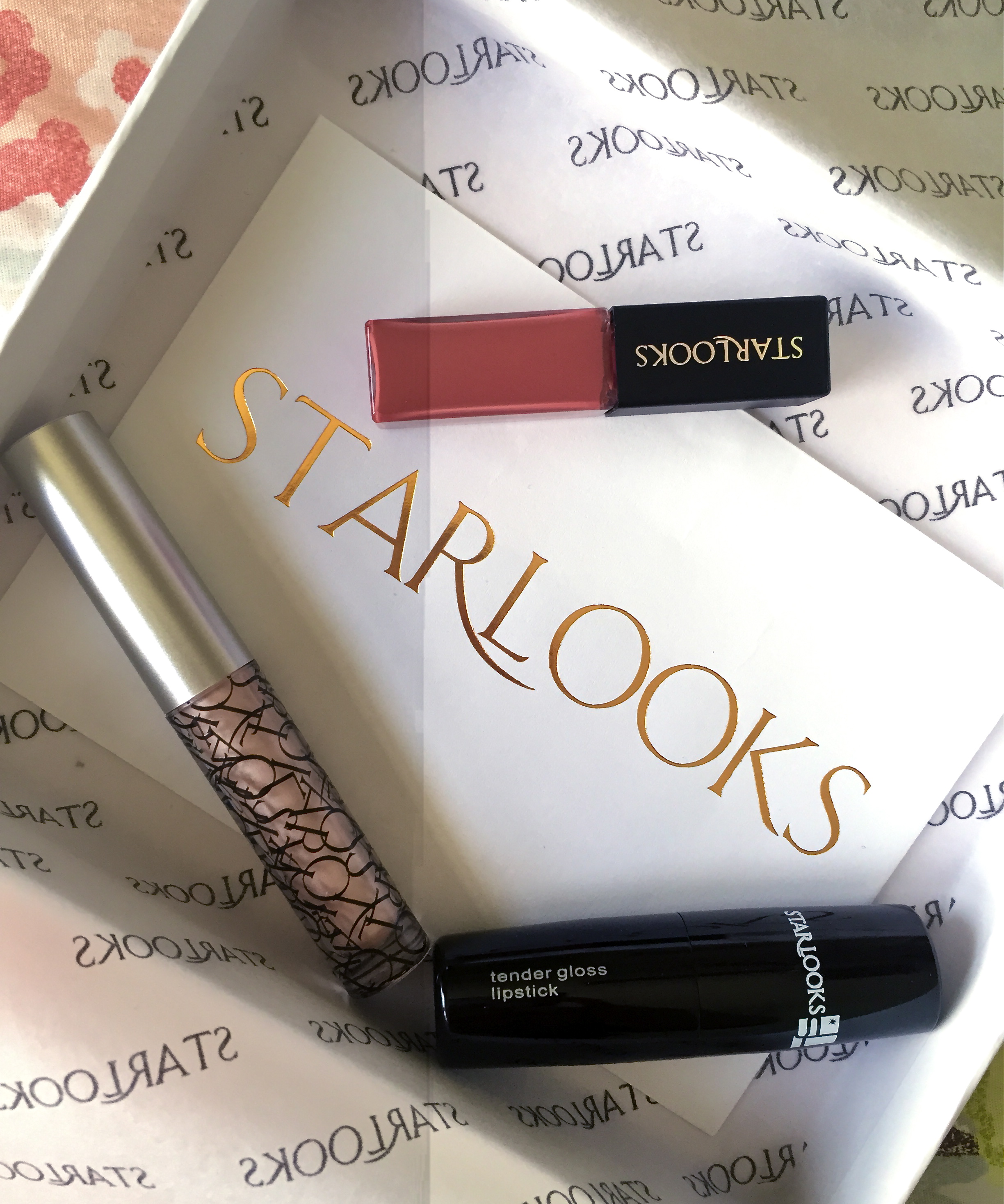 This month I picked a lipstick, a highlighter, and a lip gloss.  The lipstick is a bright, the highlighter is a perfect sheer very natural highlighter and the lipgloss is a MLBB!  **I am not sure why there's a diagonal line across the photo, please excuse my technical problems.**
What's Inside:
Tender Gloss Lipstick in Pooh Bear, full size $16
This is a very bright orange with a glossy finish.  It looks matte in the tube until you use it and the shine comes through.  I really like this for a bright day as well as matted down with oil blotting sheets and a white powder.  It also looks very night lightly tapped on with my finger and set with a gloss!  It stays fairly long but nothing truly ground breaking.  I can't believe this is full sized, this is over the cost of the box!  Now looking back at the options I thought I chose the Rose Gold Blush instead of this. Maybe I'll have to check into that. **I did and everything got worked out**
High Life Liquid Illuminator Perfect Size, $10.50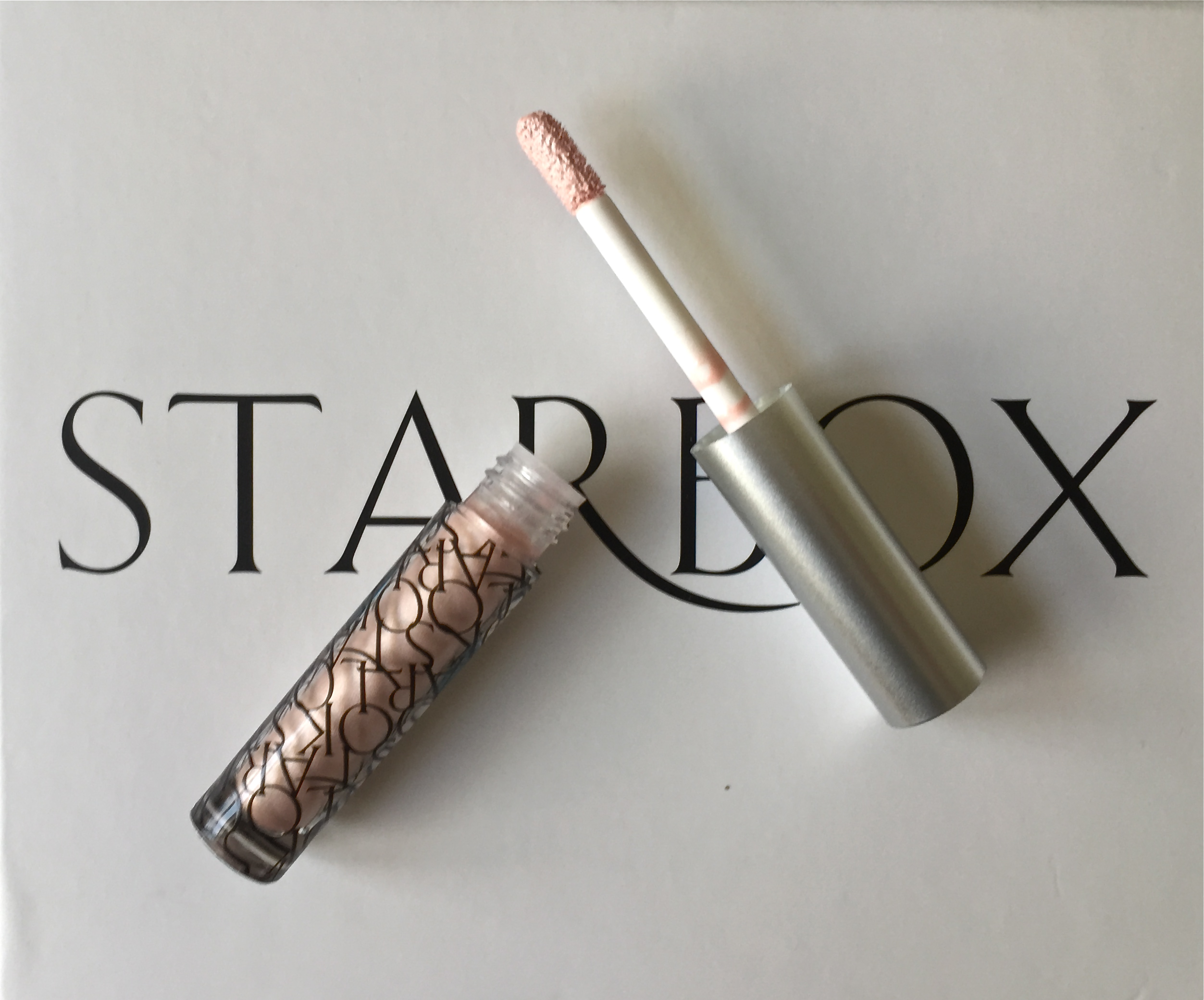 This is a great product.  It is easy to mix with foundation but also easy to dot on the skin and blend directly!  It has a super natural finish and a great pinky undertone.  I am a massive fan of this and although it is Limited Edition I hope it's still there by the time I get around to making an order!  It is in the Perfect Size category on the website along with other samples from this and the next box's options!  See my full review here!
Lip Gloss in Mad Crush Perfect Size, $9.00
This is a perfect size, literally.  It is the only gloss that fits into my smallest bags without hassle and actually is a shade I want to wear all the time!  This is my third lipgloss in this shade but one's almost out and one's too big so this was a perfect item for me to pick!  It isn't horribly sticky and definitely moisturizes!  It stays on pretty well too and has that nice lipgloss scent that kind of smells like marshmallows! I had it this weekend in my bag and now I cannot find it!  Like seriously I've ripped apart my bed and makeup drawer and now I'm asking all my friends!  I miss this little guy! ** Update: I found this gloss last night in my skincare drawer! **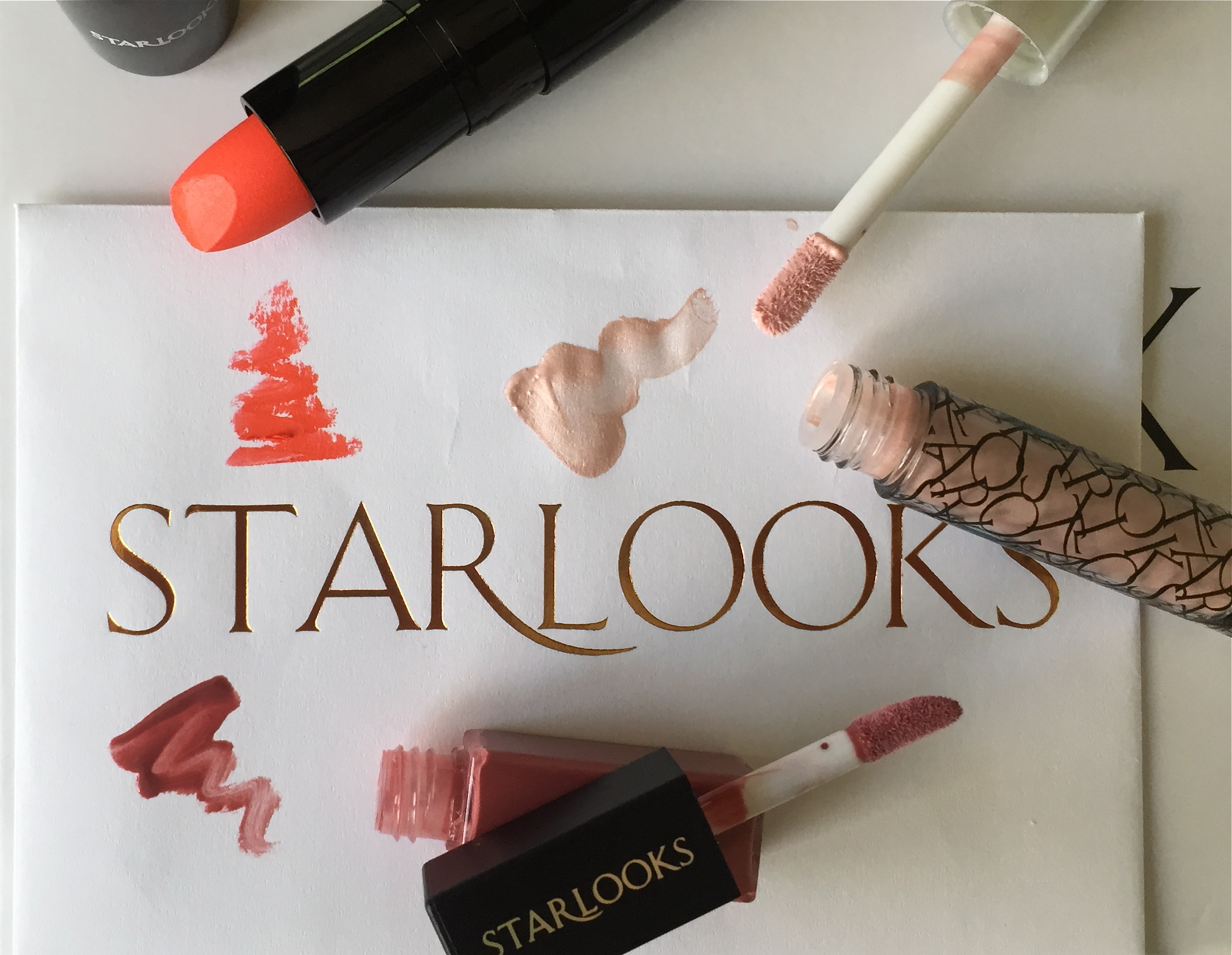 Swatches!  This lipstick, when applied extremely sheer with your finger, looks like a very pretty apricot otherwise it is basically highlighter orange.  The highlighter is sheer and gorgeous pearly pink!  The lipgloss is a perfect nude pink shade for me!  Very happy with my choices although I do wish I got that blush!
** Update: I emailed customer service and got it all worked out. There was a mix up with my picks so they will be shipping me the blush.  If you have any problems do not hesitate to email them, they're very friendly and helpful! **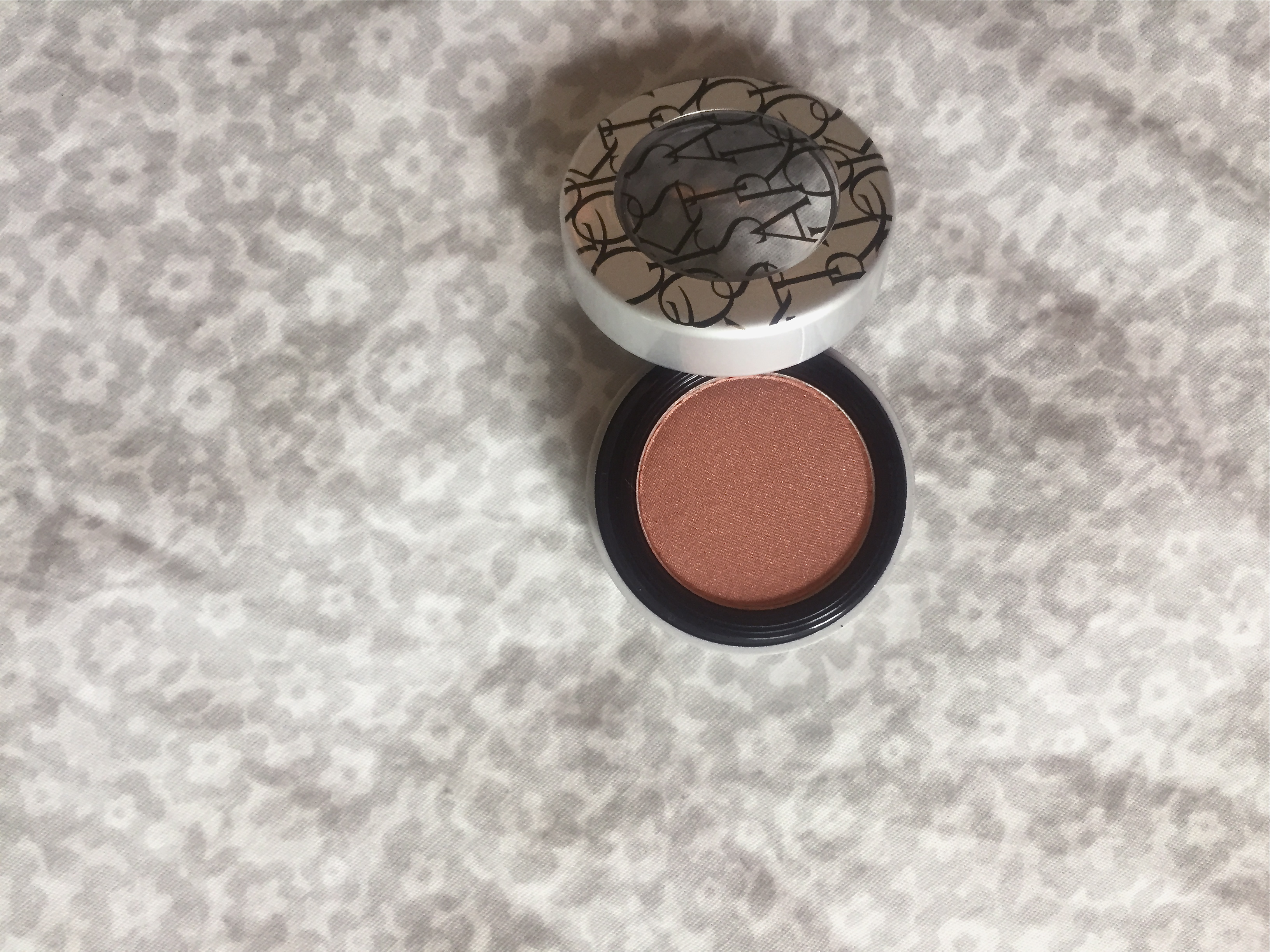 This is the blush which is amazing quality and an incredible summer blush shade! It is so smooth and has just enough shimmer to look healthy and glowing!  See my full review here!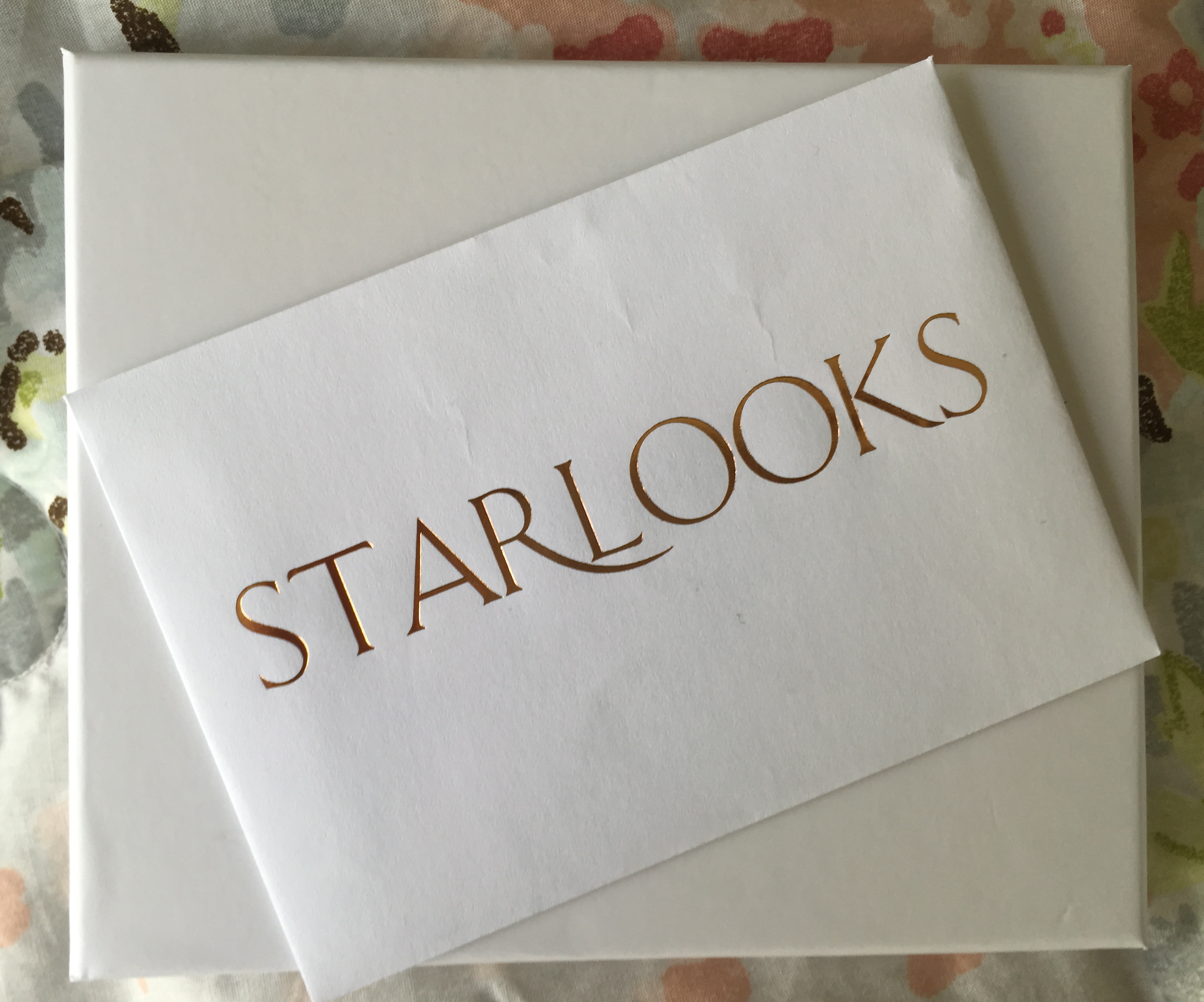 Next, I got to choose 3 gift cards!  The options range in value depending on the website from $15 to $50!  There are gift cards for the Starlooks Starlines which are usually an exception on regular promotions, regular Starlooks lines, and other fashion and lifestyle brands!
I chose a basic Starlooks gift card for $20, The Laboratory for $15 (minimum purchase $30), and Starlooks x Scheana Marie for $20.  At Starlooks I think I'll get the solid brush cleaner as I'm trying to use up 2 brush cleansers right now that I don't really like.  From The Laboratory I'm looking into a pearl ring with a square box instead of the circle ring shape. And from the Starline I'm hoping to get the eyeshadow palette or the blush!
Total: $90.50 (!!!)
This box is an amazing deal for only $12 with the gift cards I got totaling $55 and the cosmetics totaling up to $35.50!  This is an incredible deal and it's fantastic that you can pick what you get.  That way there is never a miss box or even a miss product but there's still the fun of choosing from the list and waiting for it in the mail!   Having to choose from the list helps me choose items I normally wouldn't pick and now love!  I'm very happy with this box and I'm super excited to get my next one!  I love that you can pick what you get and there are awesome gift cards to choose from!  You can sign up using my referral link or just get more information on the two Starlooks subscriptions here!
Have you ever gotten a Starlooks Box?  Leave a comment!
xoxo
This post contains PR samples and/or referral links.