Hello lovelies!  This is the last day in Toronto (post-wise) and the last day was pretty relaxed.  This morning I ate a butter and sugar crepe from Crepe it Up in the St. Lawrence Market for breakfast.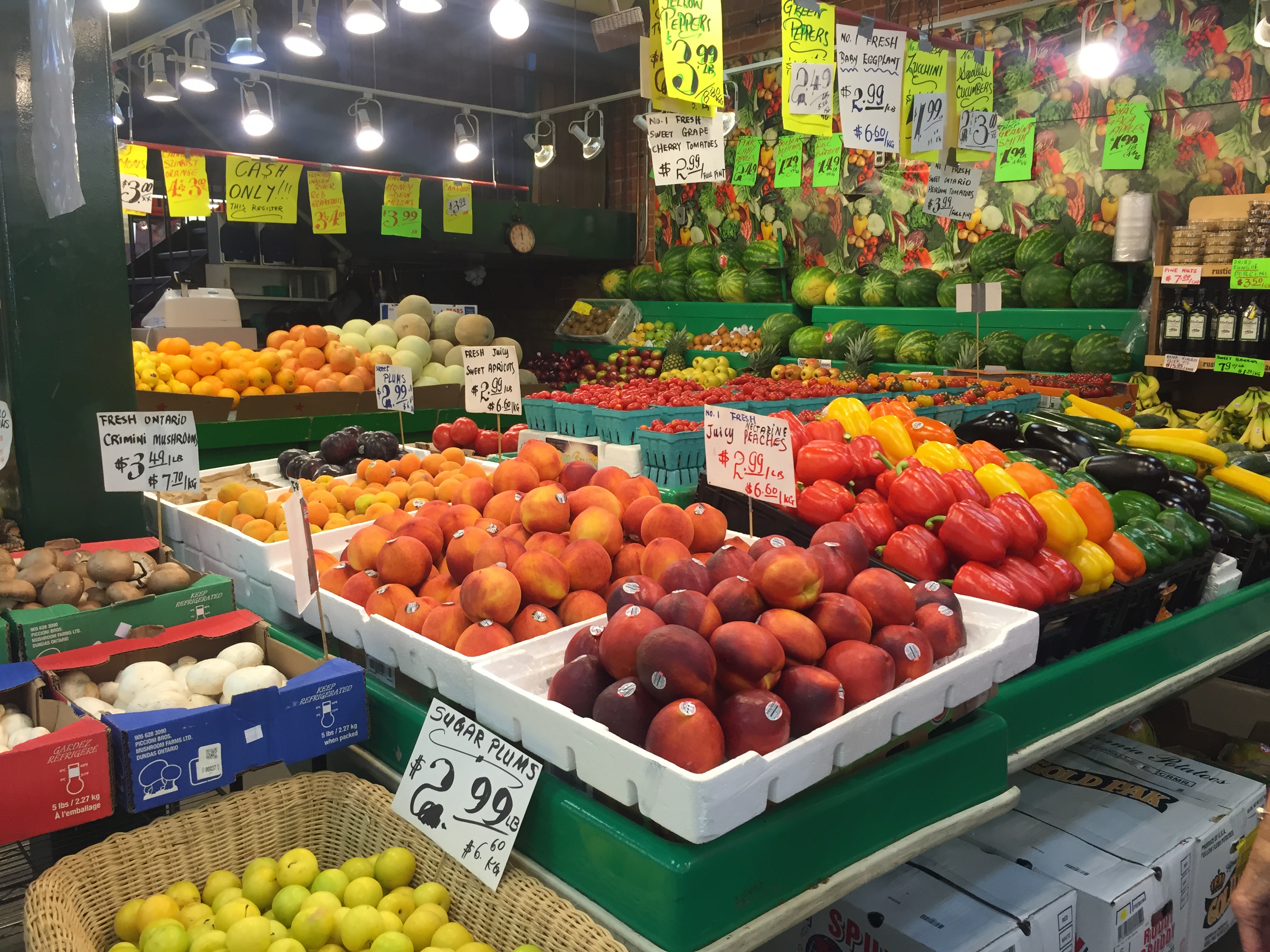 It had the adorable tag line of "Tastes like love without the heartache" how cute?!  We continued walking around the market for a while before we decided to head over to the Eaton Centre which is a big mall near our hotel.  We stopped into a shop called TNA and I got some cute socks with stripes across the top that sit just below my knees, perfect for sleeping.  We also went in Hollister and by then we had to leave to pack.  We caught our connecting flight to Atlanta where we went to Fly Burger for dinner near our gate.  Then got on a plane back home, getting in around midnight.
Overall, this was an amazing trip which I absolutely loved.  Toronto is a beautiful city, as is Niagara Falls.  If you ever have the chance to visit either of these places, you should definitely take the opportunity.  Toronto felt like home to me and it was so beautiful.  Niagara Falls certainly is a sight to see and you will be happy you went.  To see my first day in Toronto visiting the  CN Tower and Kensington Avenue, click here.  To see my second day at St. Lawrence Market and to hear about Kinky Boots, click here.  For my third day exploring Niagara Falls, click here!
Tell me about your travel hopes!  I'd love to hear them! 
xoxo