Cost: $12.00 per month, free shipping to the U.S.
The Rewards: There really isn't a rewards program but you do get three gift cards that you choose out of a list including Starlooks and Starlooks Starlines!  There are also high end clothing brands and jewelry brands!  For every dollar you spend on products from the online store, you get points redeemable for money on the website!
So Here's the Deal: "Three Perfect Size® Starlooks Cosmetics of your choice, & three fashion/lifestyle gift cards of your choice, monthly for only $12/mo – free domestic shipping!  Custom Starbox is a monthly beauty subscription service that provides you with your choice of 3 Starlooks, Perfect Size® Cosmetics, and your choice of 3 Fashion/Lifestyle Brand Gift Cards – yes, cash! – toward purchases of exciting new clothing, accessories, skin care, home decor, etc. delivered to your door for just $12 a month (includes shipping)!!" -Starlooks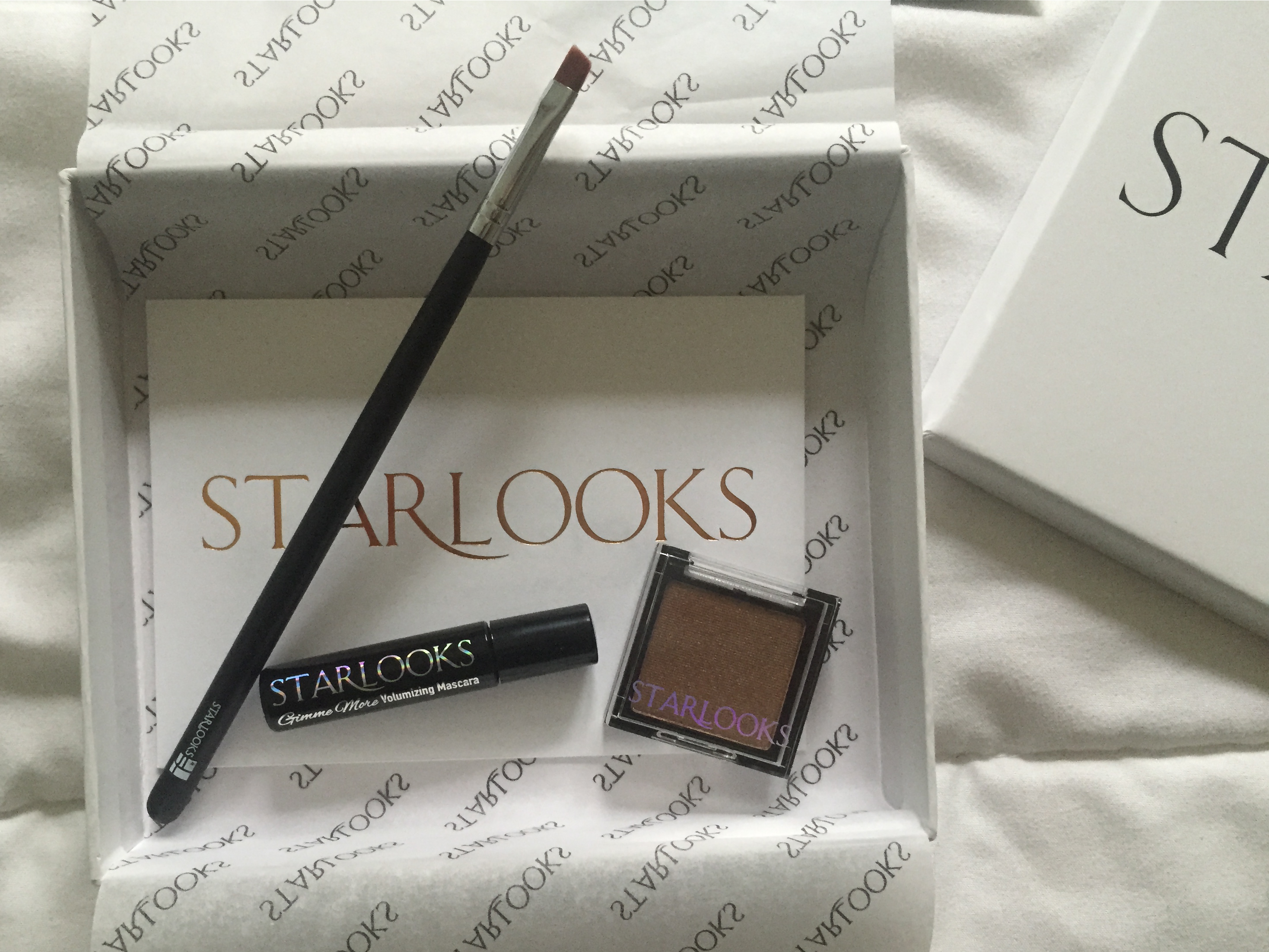 This month I picked an eyeshadow, a mascara, and an eyeliner brush!  As always, I got 3 gift cards as well!  Along with being able to pick what you get in your box, you know you're getting super high-quality makeup and brushes!  Don't you guys just love how tiny that mascara is?  It will fit in basically any bag!  And that eyeshadow is gorgeous and is a great shade!  And this eyeliner brush is so thin that it will be perfect for my tiny line I like!
What's Inside:
Satin Eye Shadow in Gold Coast Perfect Size, $13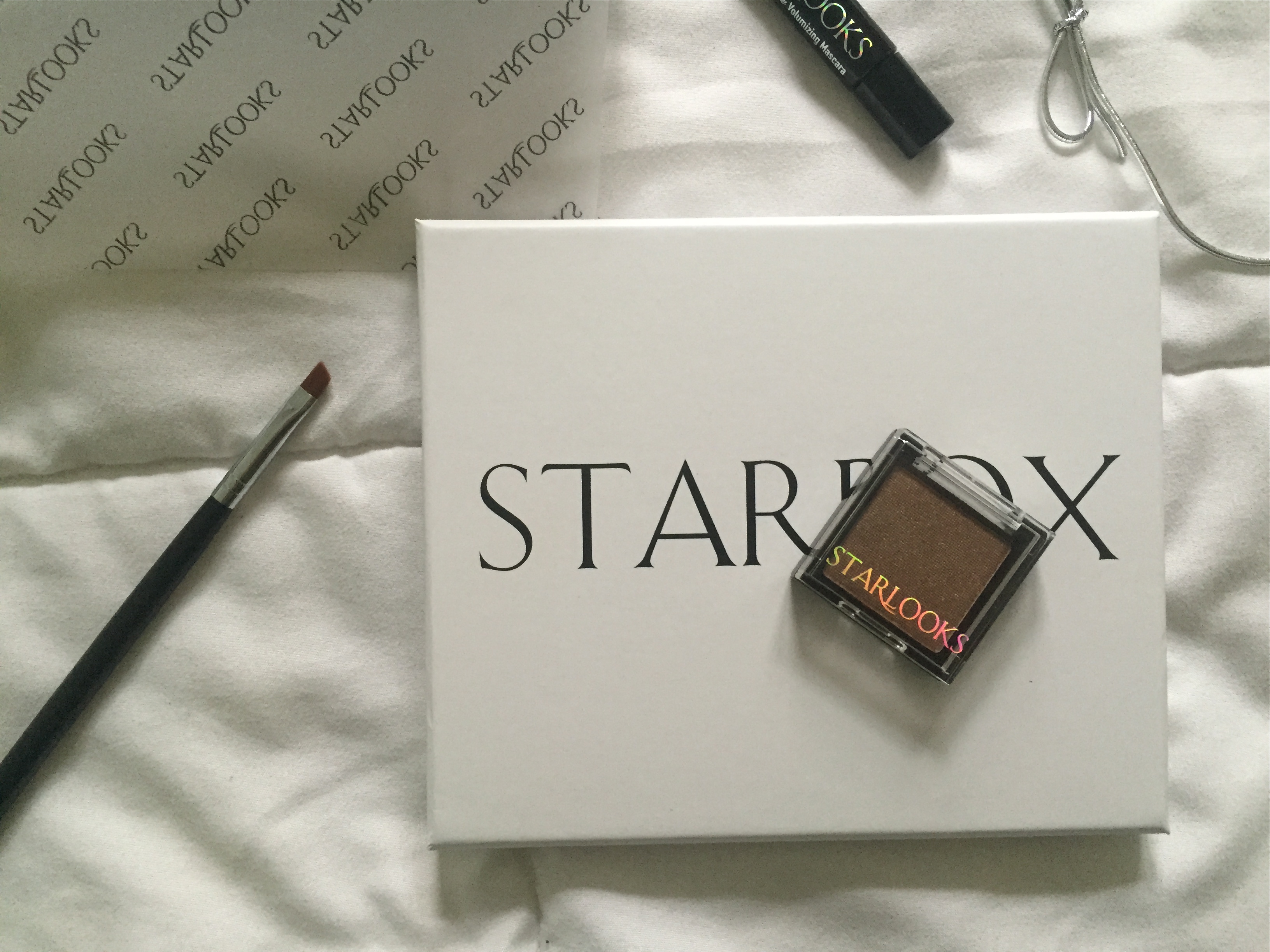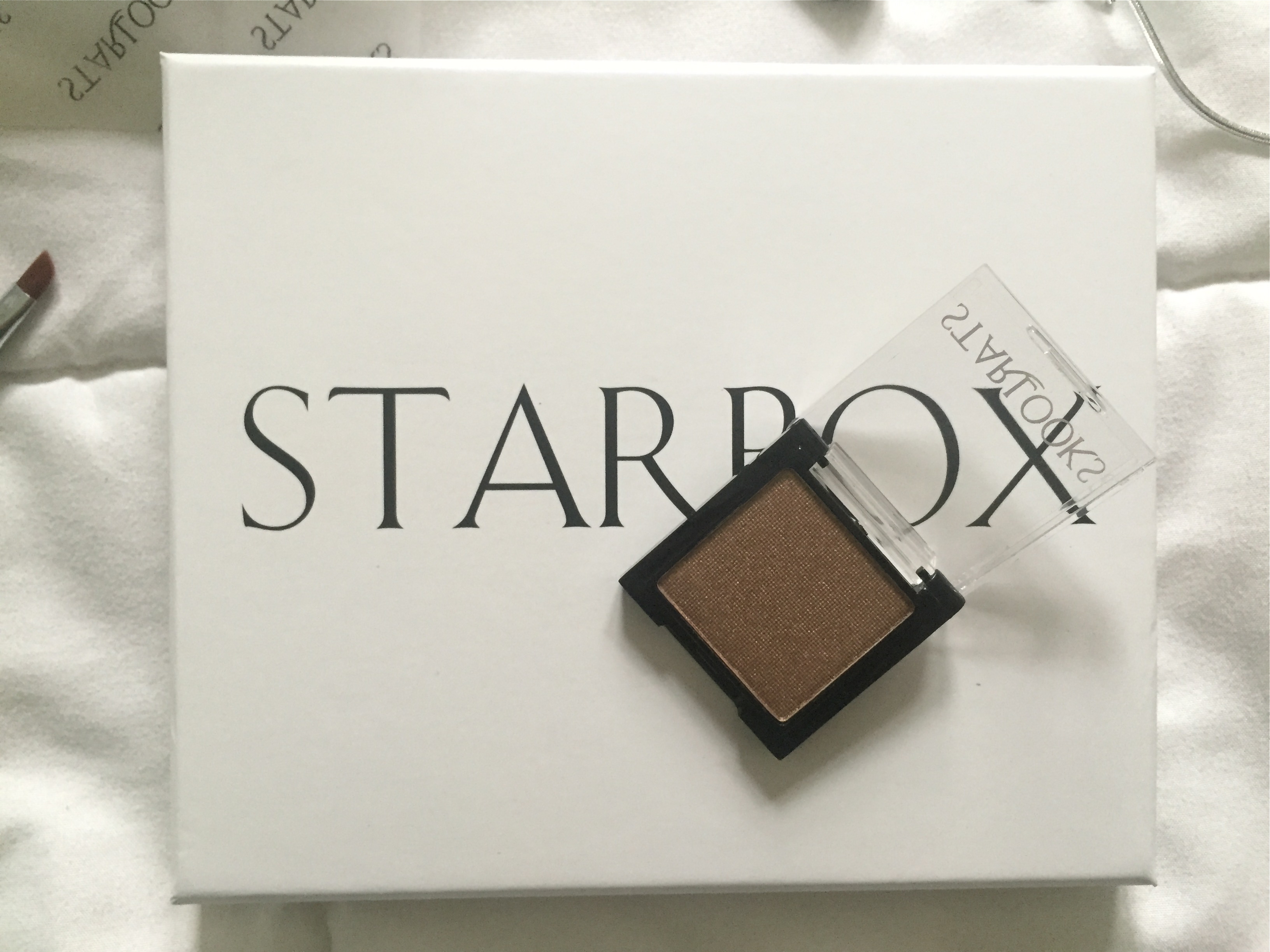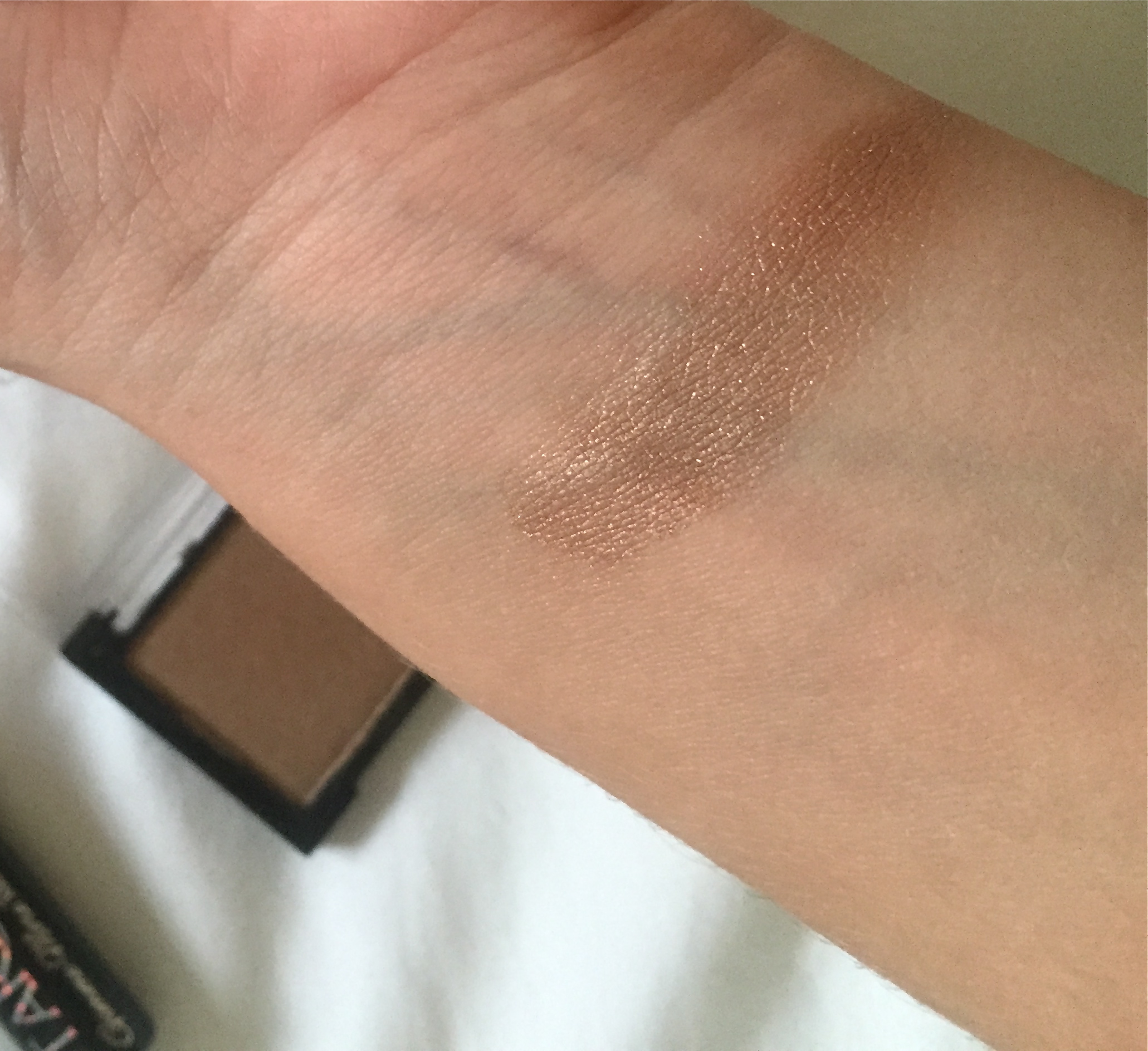 This eyeshadow, which is bigger than most "full-size" eyeshadows from other brands, is over the cost of the box already!  I love this shade!  It's the most beautiful darker gold that blends like a dream and works super well with brighter gold as well as lighter gold and browns!  It's a super smooth metallic shade, I'm obsessed. "Perfect-Size" just means that it isn't so big that you'll never use it all.  This, for example, is big compared to eyeshadows from other brands!
Gimmie More Volume Mascara Perfect Size, $7.00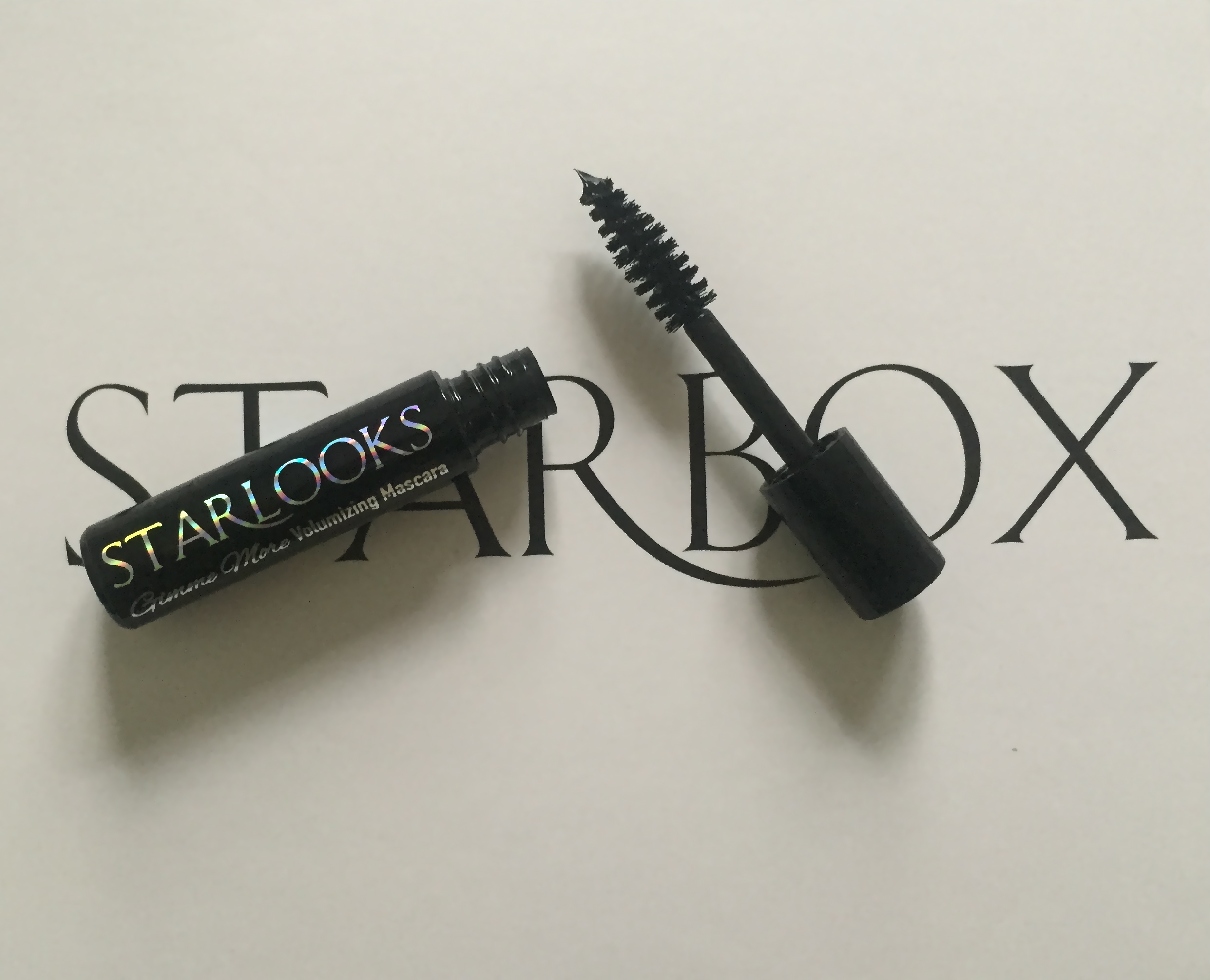 This mascara still has a basically full-size brush but the handle is super small so it can fit anywhere!  I love the brush, it coats every single lash and looks super natural but still crazy long and thick!   I'm not sure I would pay $7 for this size but I am thrilled to have this sample!
Slanted Fluid Liner Brush, $18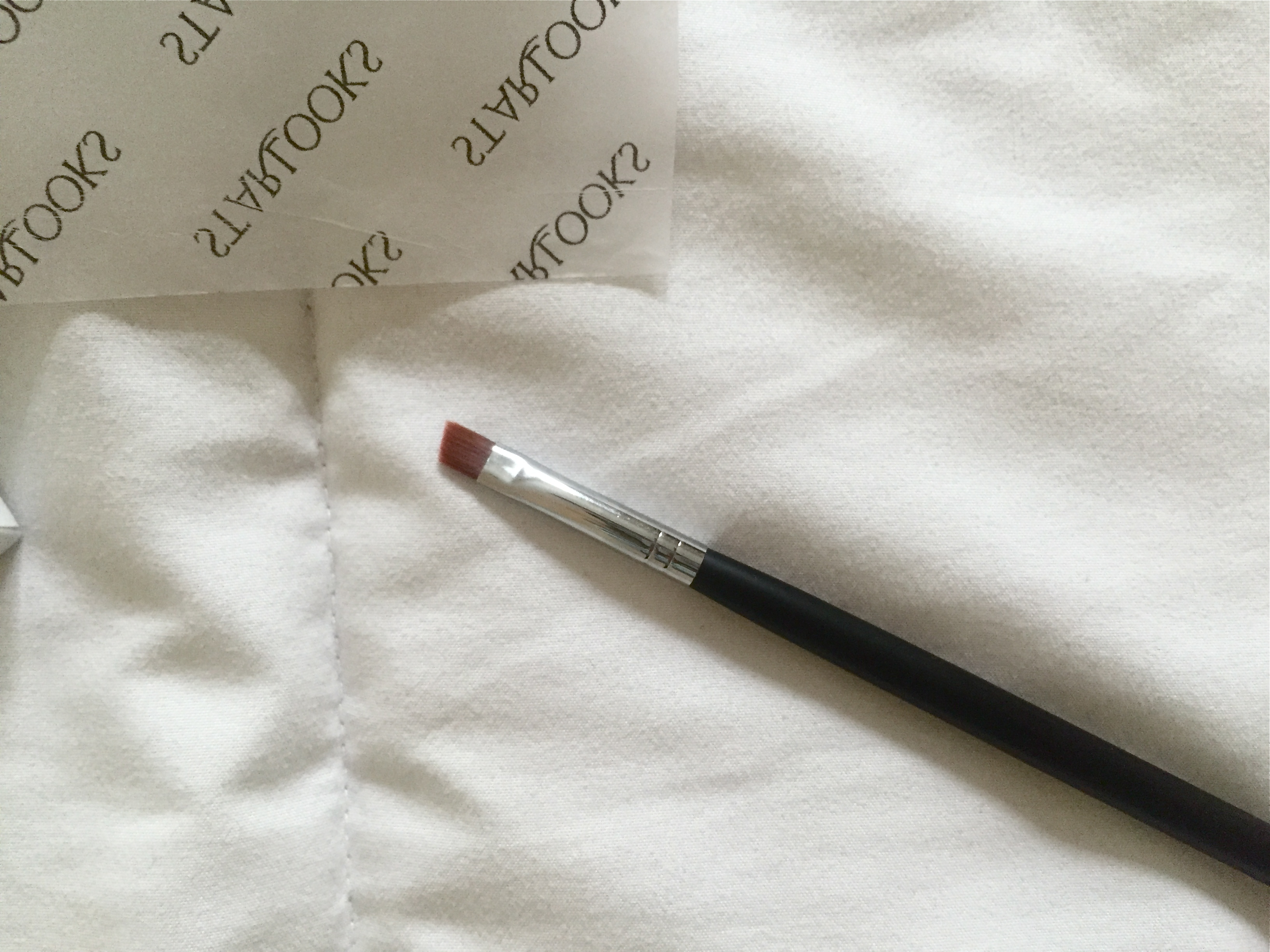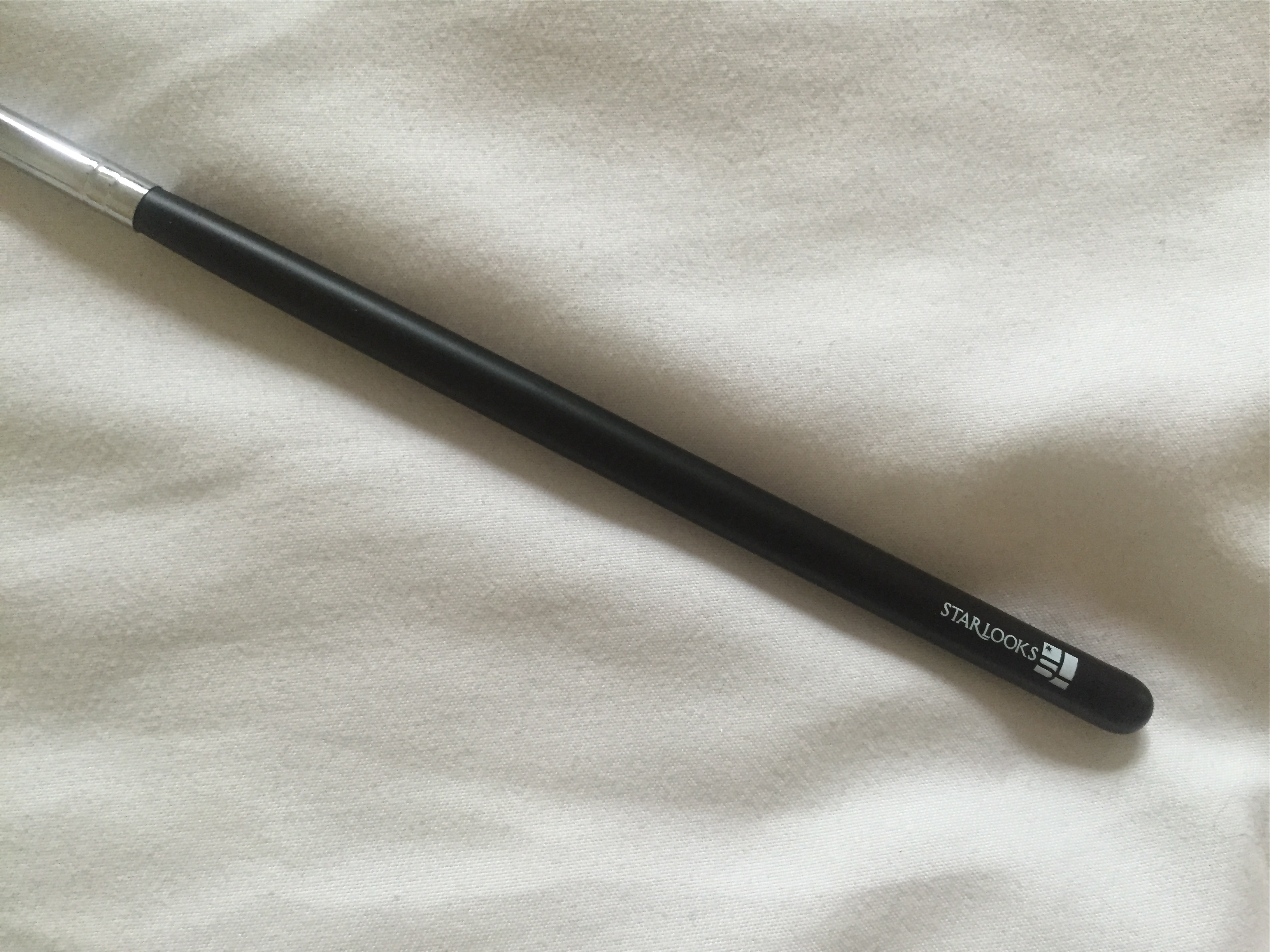 Okay so this is a lot more than the price of this box!  And I love this brush, it's super thin and smooth!  I have had some really old one for ever and I'm so happy to trade it for this one!  Lesson learned though: black eyeliner stained my old brush like crazy, wash often!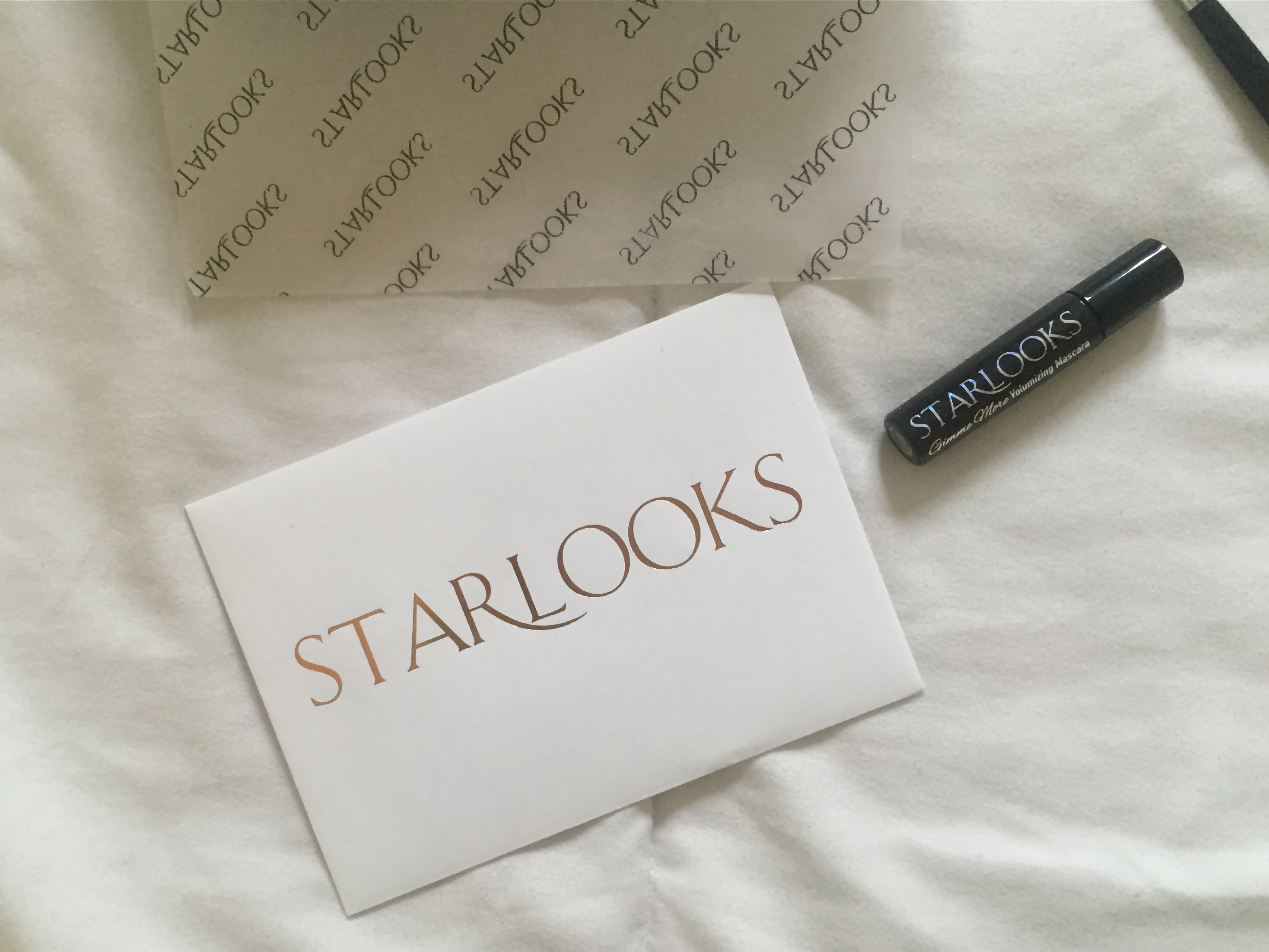 As you know, you get to pick three gift cards from Starlooks and/or other fashion and lifestyle brands!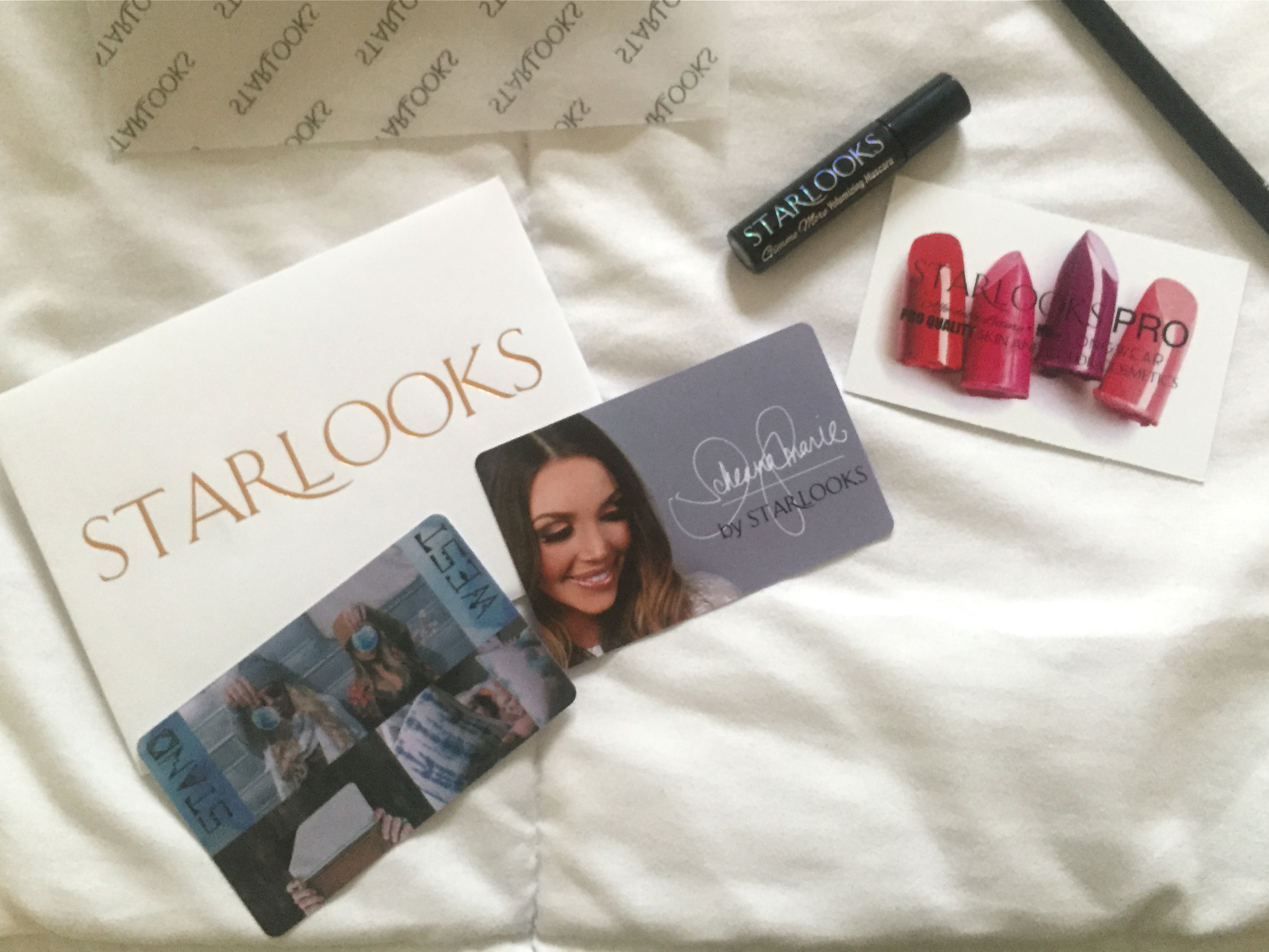 I picked Stand West for these cute sachets filled with lavender (which I guess are no longer available), the Scheana Marie one because a customer service person told me they were restocking soon(!) and the regular Starlooks one to start checking off some items on my wish list!  The Starlooks are both $20 while the Stand West is $25!
Total: $103.00
With the gift cards totaling $65 and cosmetics totaling $38, this box is worth $103.00!  WOW!!  This box was awesome, as is every one since I get to pick everything in it! The only dud is the Stand West gift card since they don't have the only thing I was looking at before, but Starlooks does warn you on the back of each gift card that things change often!  Overall, fantastic box!  And amazing quality cosmetics!