Cost: $12.00 per month with free shipping
The Rewards: For every person who signs up with your referral link, you get either a limited edition item (one offered each month) or a free LooksBook month!  Both options are awesome and I love that the gift changes each month! 
So Here's The Deal:  "Join thousands of makeup lovers across the globe in this revolutionary beauty movement! Today marks the end of spending hundreds of dollars for expensive cosmetics that clutter your purse & makeup drawer – and usually expire before you can finish them!  Each LooksBook® contains fashion-forecasted, PRO Quality, HD, photo-compatible Starlooks color cosmetics, tucked into a convenient and educational "Book", and is carefully curated to provide a complete "Look".   Our LooksBooks, unlike beauty subscription boxes, are NOT comprised of random selections of product. Our Creative Team (a wonderful group of highly trained professionals from the beauty and fashion industry) carefully plans each month based on professional beauty and fashion forecasts, and products are specifically chosen to guarantee that each book's look is not only fashion forward, but also current in the fashion and beauty industry!  Each LooksBook includes:
• Three, new, Perfect Size® (usually about ¾ of full-size) Starlooks PRO cosmetic formulas & colors.
• A travel-size "book" in which all three items fit snugly! Keeps your products clean, safe, and fits right in your purse – so you can carry your LOOKSBOOK® with you everywhere you go!
• A tips and tutorials booklet on how to apply your monthly productslike a PRO, and how to get the most out of each item.
• In the future: endless possibilities – accessories, tools, and more! Don't break your bank with monthly makeup binges… LOOKSBOOK® IS ALL YOU NEED!" -Starlooks
Hello lovelies!  This month's theme was resort and that was definitely shown in the products inside! This is a new subscription and this was the first month. I wasn't quite sure what I would be getting but I am happy with almost all I got inside. There's 3 "perfect size" products inside which means they're a bit smaller than a regular full size product. Translation: easier to transport and to finish up. The LooksBook, with three products, says it comes in a carrying case which I was confused about. Is it a makeup bag? What is this carrying case? Well it's a box with a foam cut-out piece inside where everything fits in and has a spot.  None of these items are sold in the "Perfect Size Cosmetics" page on the website sadly and they also aren't sold full time!
One of my favorite things about Starlooks is the cost. It's outstanding professional quality cosmetics for not too much more than drugstore cost. Of course, it isn't sold in stores but online you know everything's there instead of in store where you're wondering "are these the only shades?" Online is a lot easier since everything is there!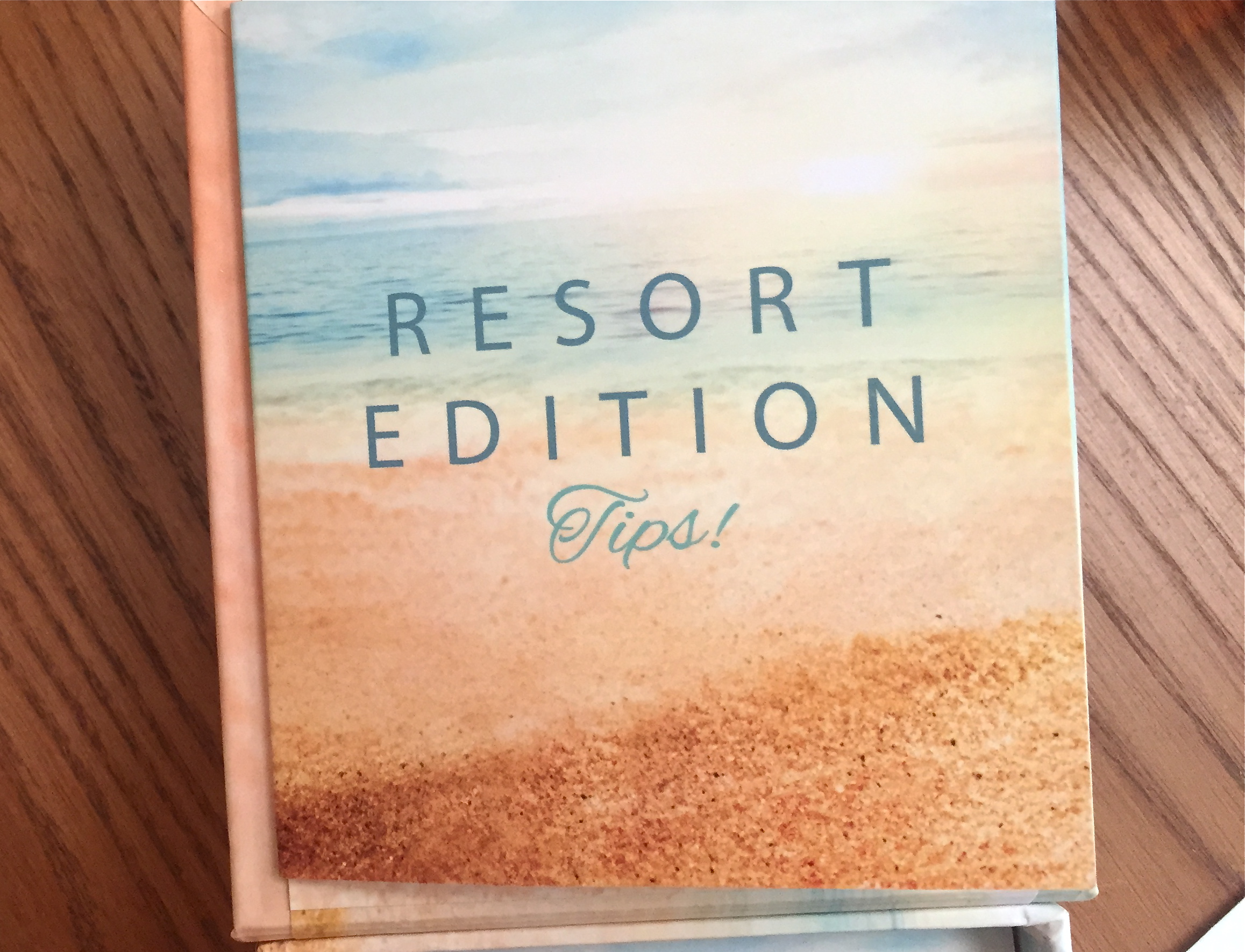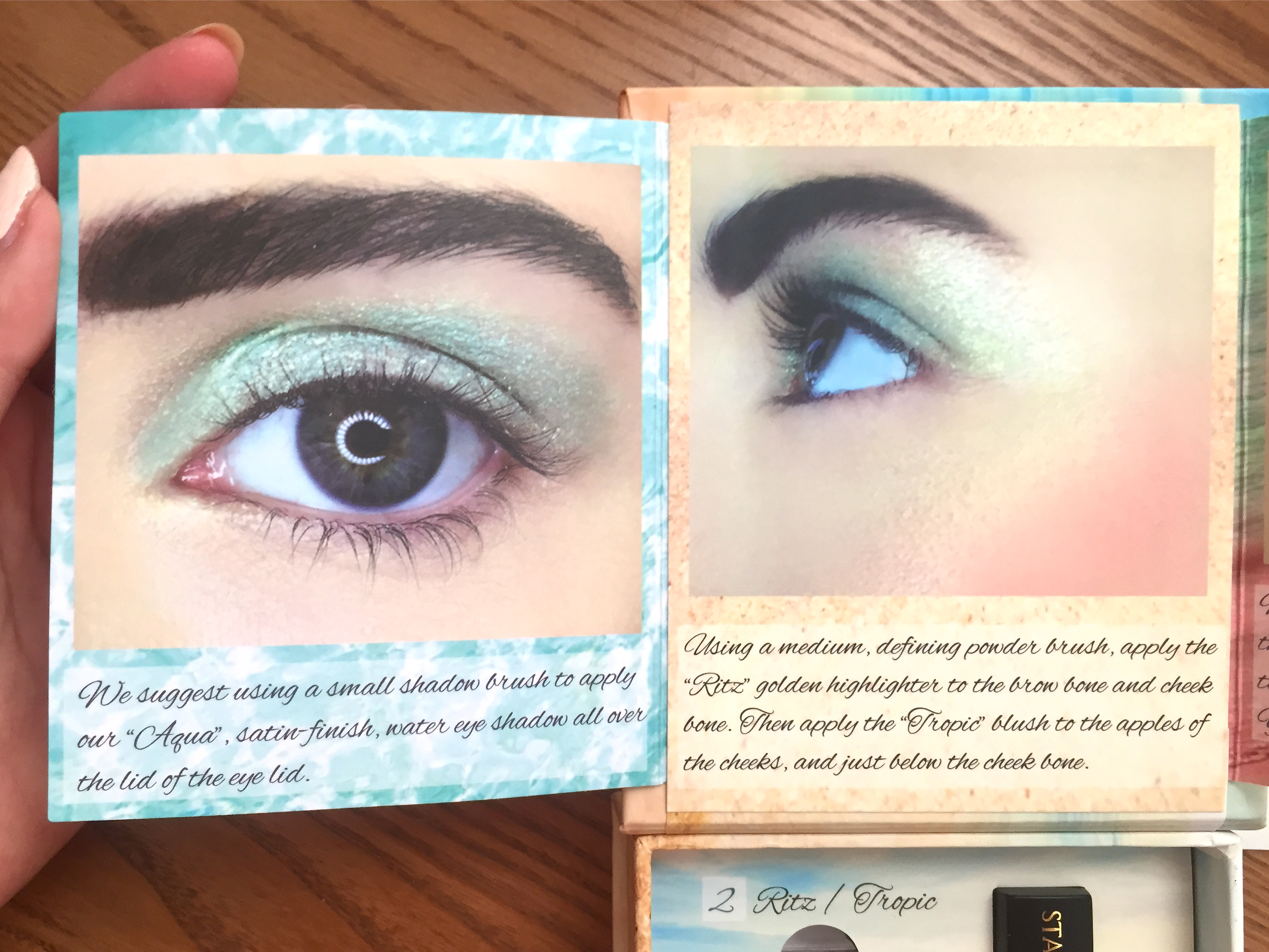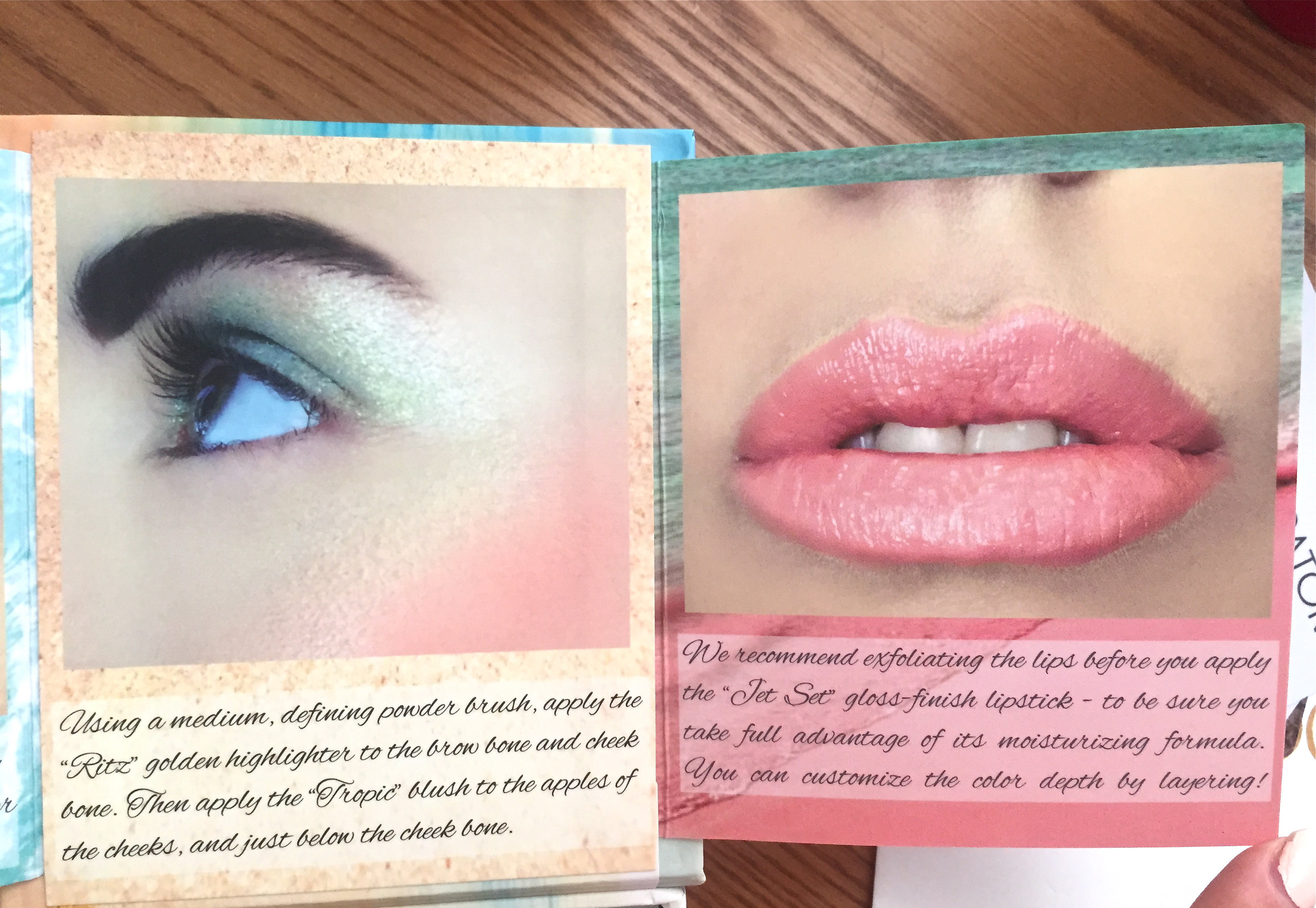 Blush/Highlighter in Ritz/Tropic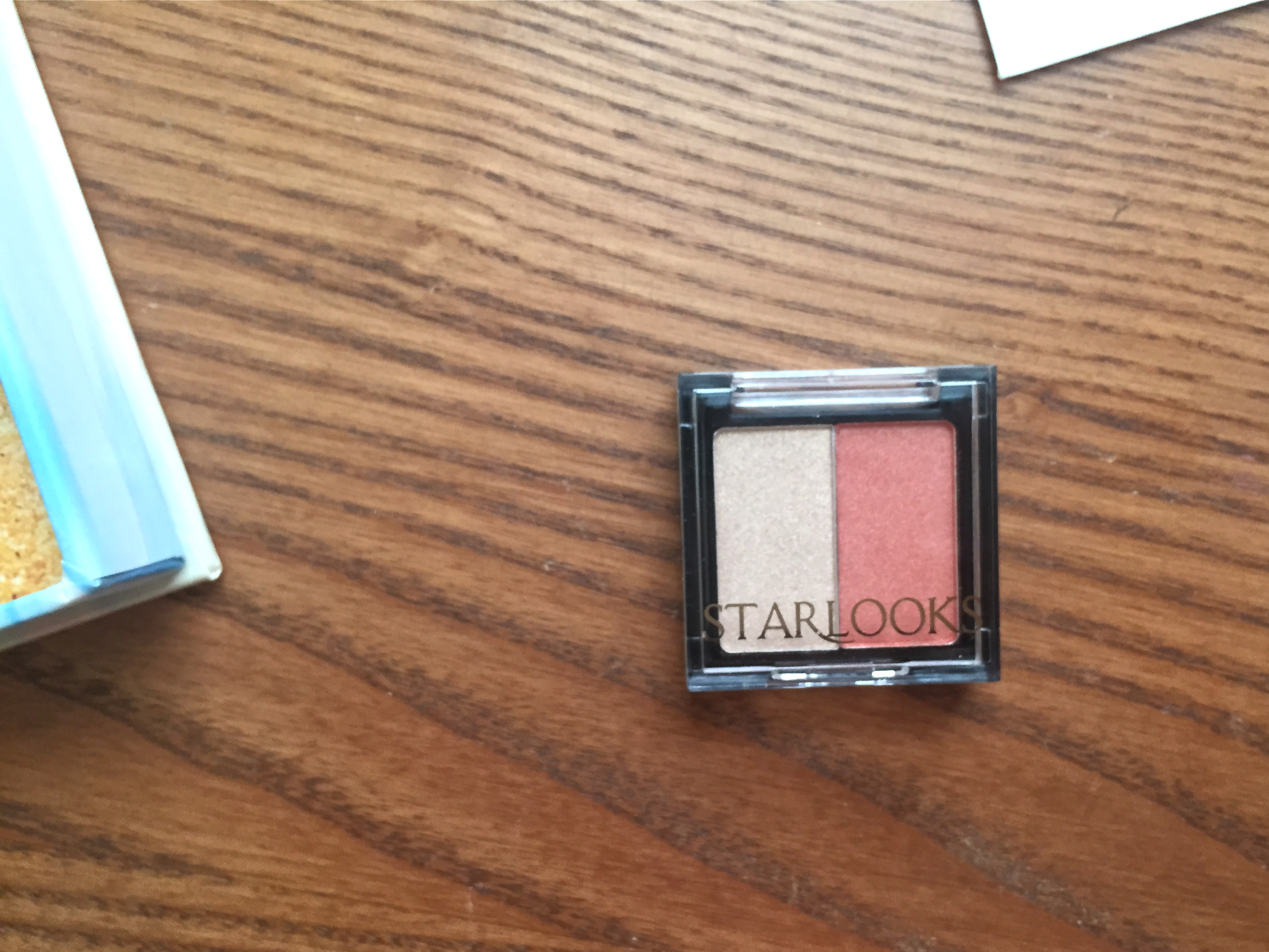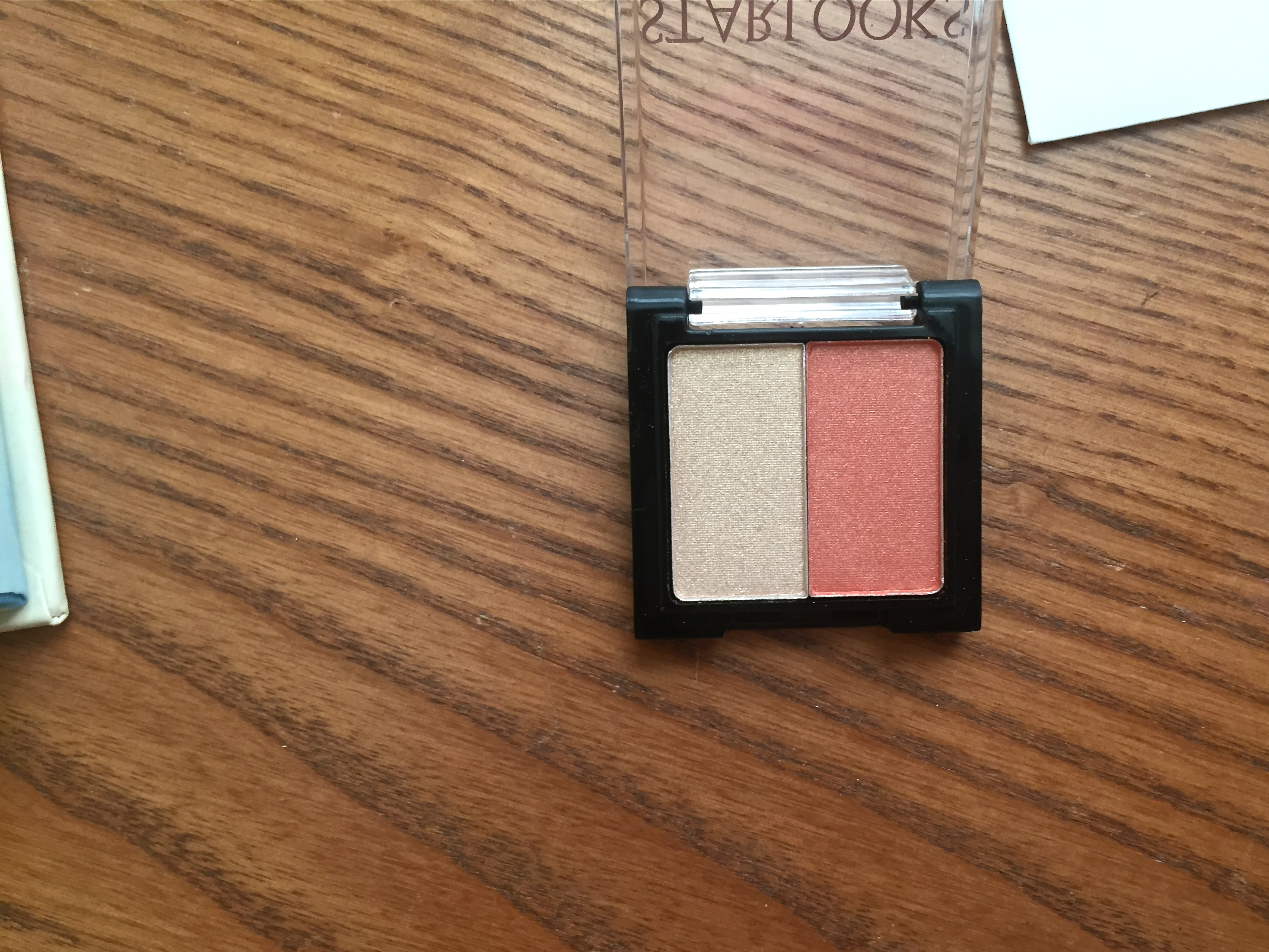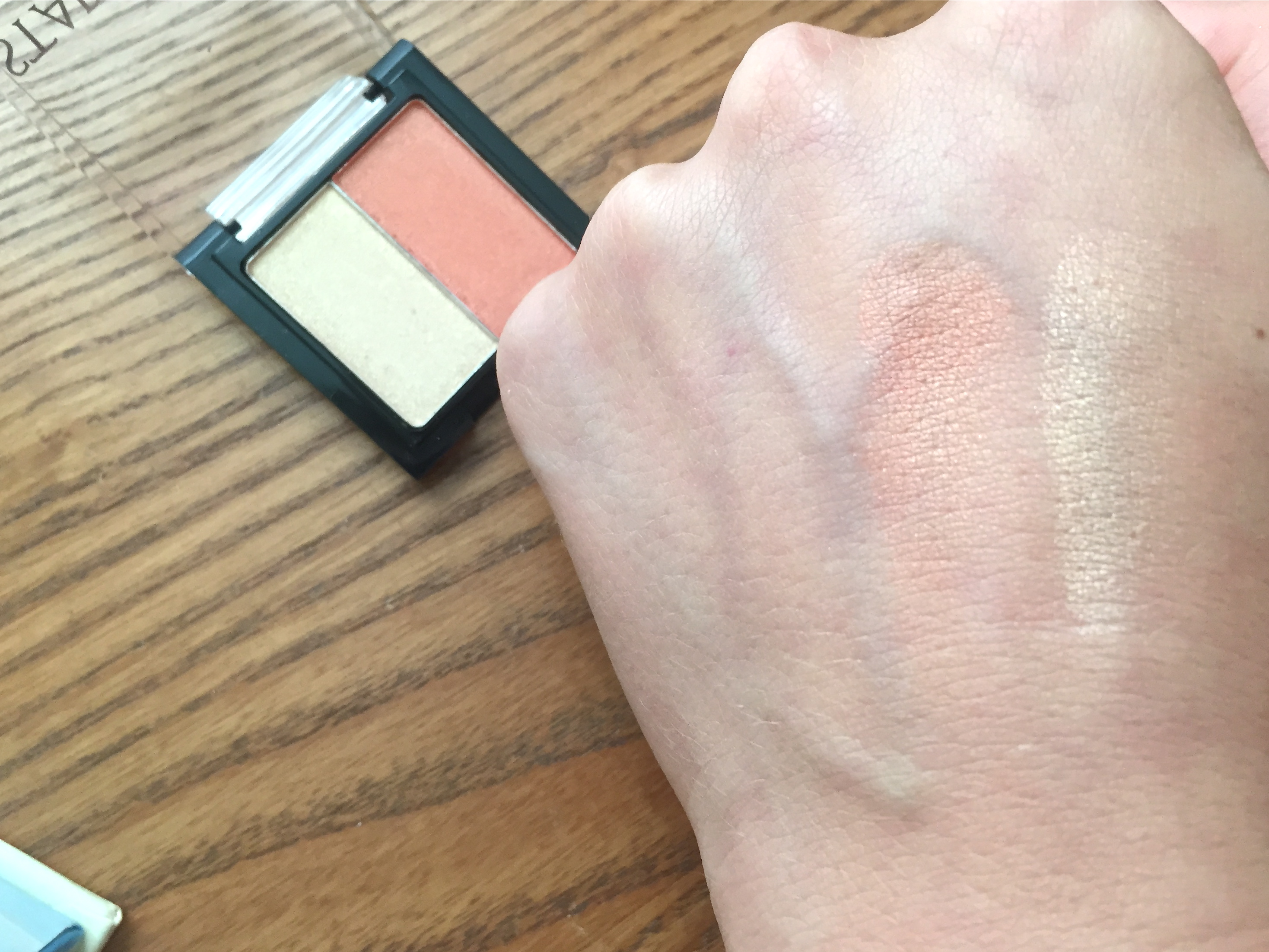 I used these both today and at first I was like how the heck am I going to fit my brush in this little rectangle but then I realized two things. 1) It doesn't really matter if there's some highlighter in your blush and 2) it works out just fine. The colors are absolutely gorgeous. The blush is a coral-y pink and the highlighter is more of a yellow toned one. They worked so well together and the photo showing these two products makes them look unwearably pigmented but know they are buildable but not quite that bright when you go easy and blend out.  Also, the packaging on this item is really sturdy and actually stays shut but is fairly easy to open when you want to!
Lipstick in Jet Set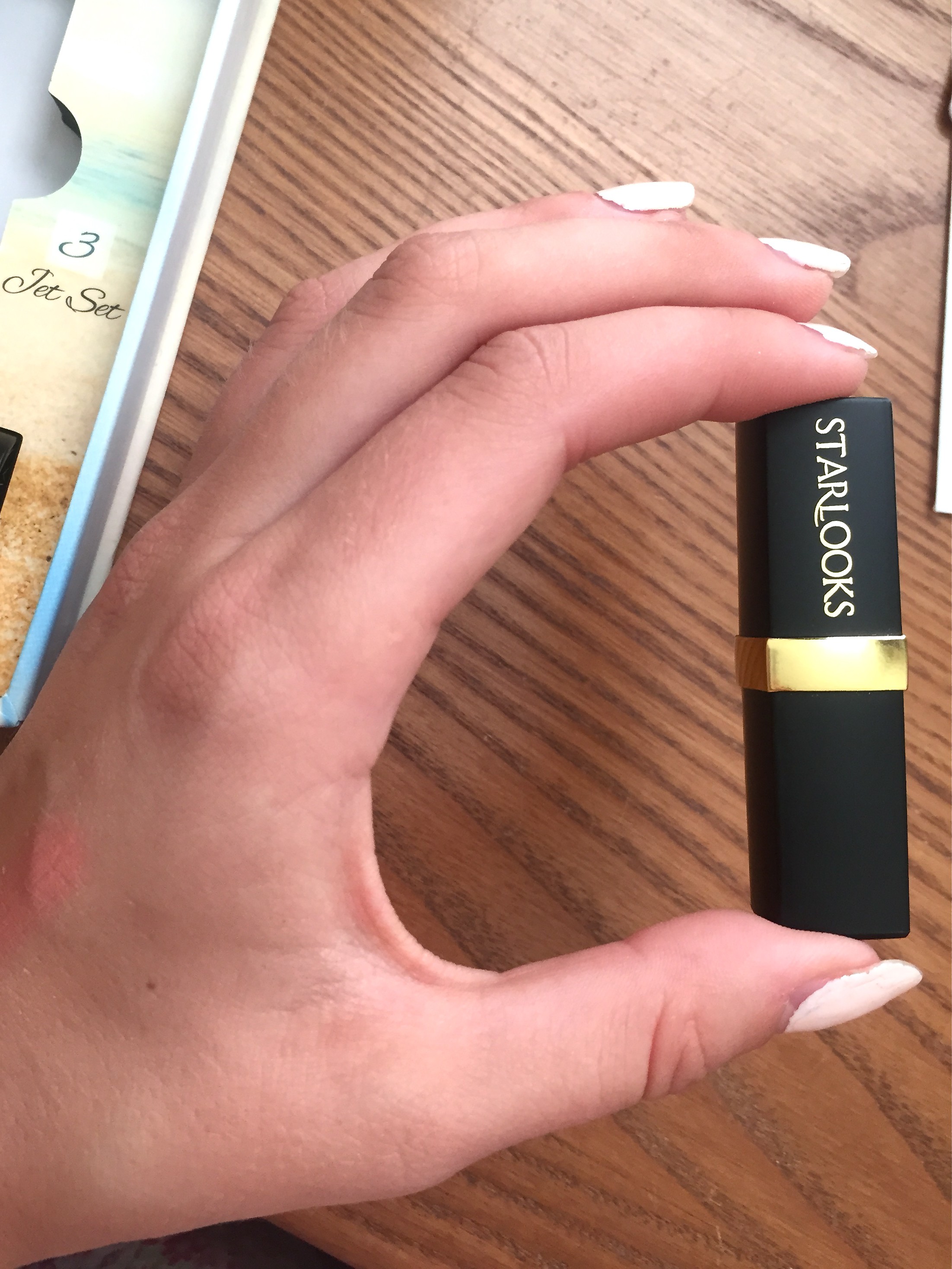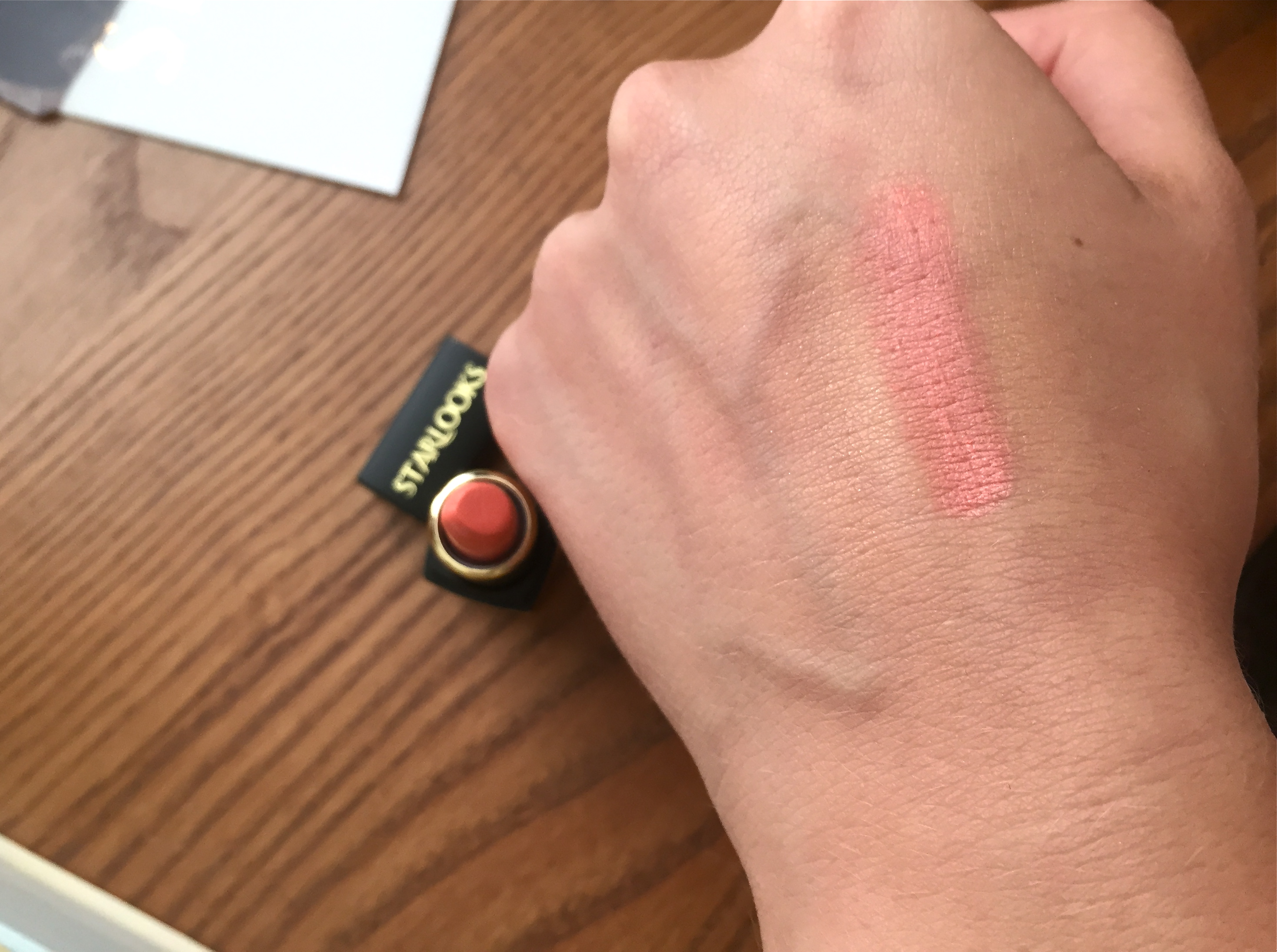 I found this tiny lipstick refreshing. It's so much easier to fill in the peaks and around the edges with a smaller lipstick. And the photo is again misleading because I applied this just after exfoliating as suggested and I didn't get this super glossy look. But I did get it when I applied a pink gloss nearly matching the lipstick over top. With the lipgloss, it looked identical to the photo and smoothed the texture but without it made my lips look patchy and not-so-great.
Water Eyeshadow in Aqua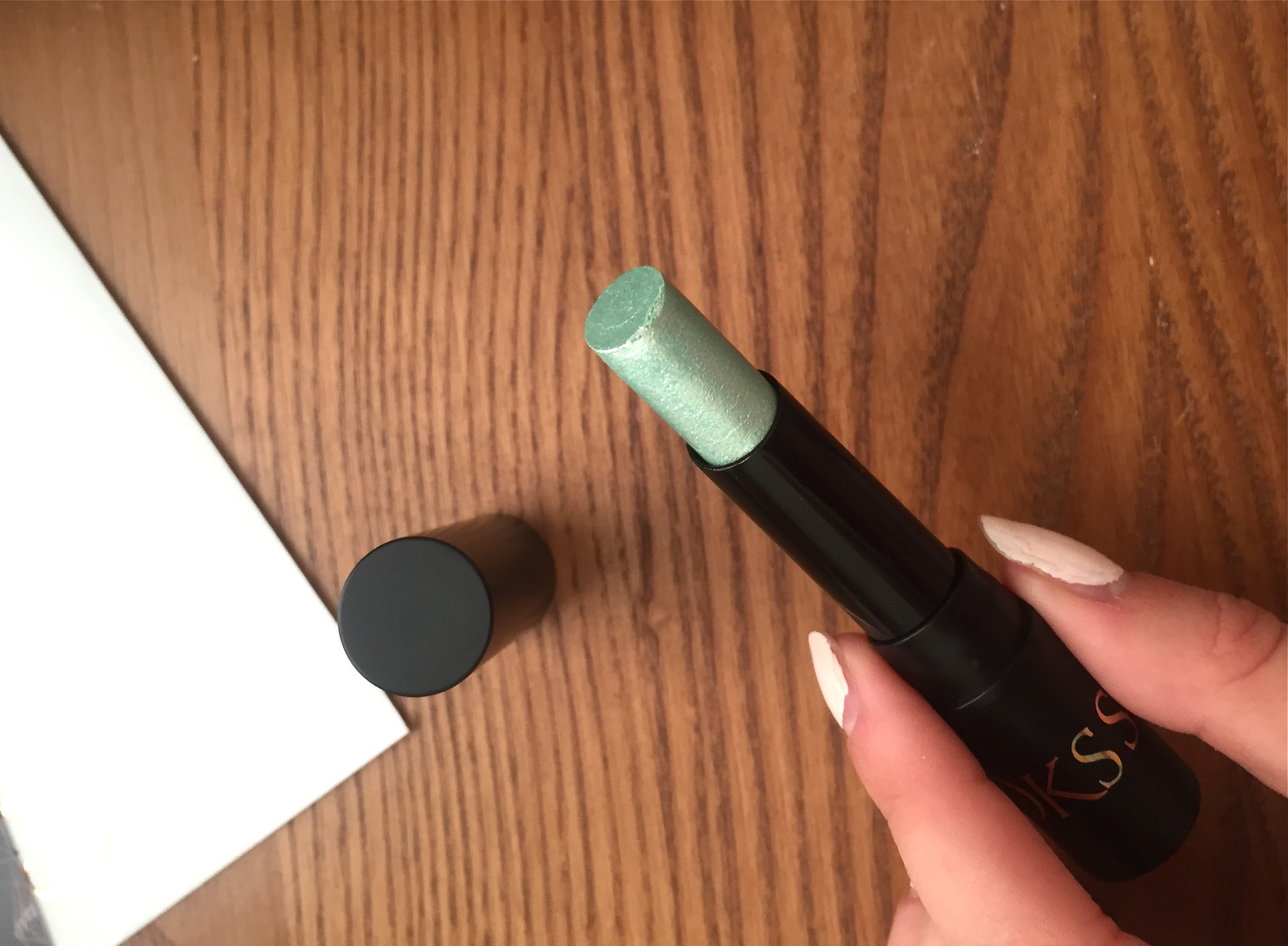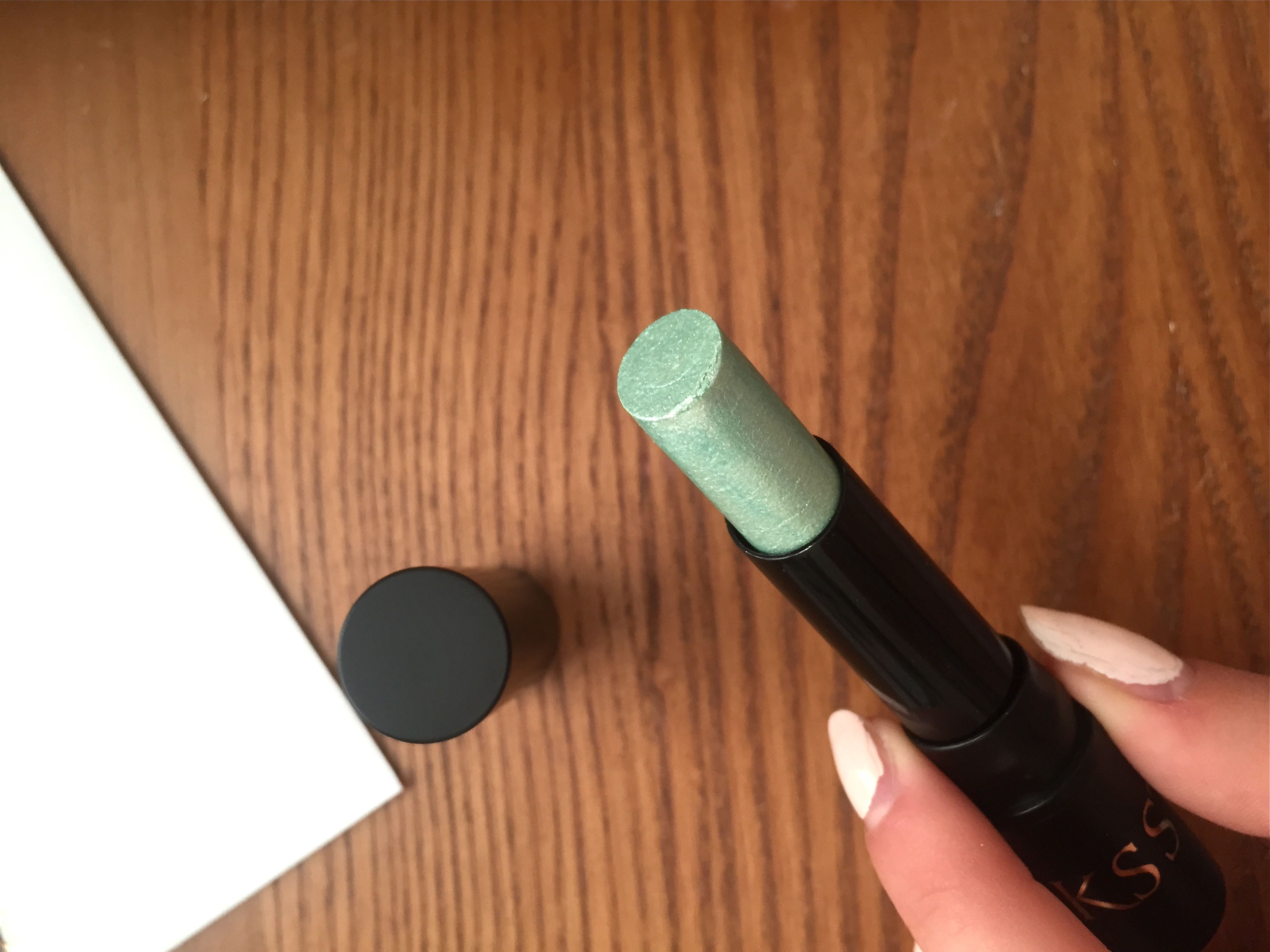 Before I say anything let me say that I have not swatched this but here is a swatch from another blogger who suggests using this to line the bottom lash line and absolutely LOVES this.  It's just not for me!  I am looking to sell this so comment your email if you're interested or email me directly with an offer. This formula looks great (she says it's super buildable) again I haven't tried it. It's just that I prefer warm colors on my eyes and I don't think this would flatter me too much. This is a really huge "perfect size", bigger than most of my full size shadow sticks!
Also, I got 3 gift cards with this subscription as well!!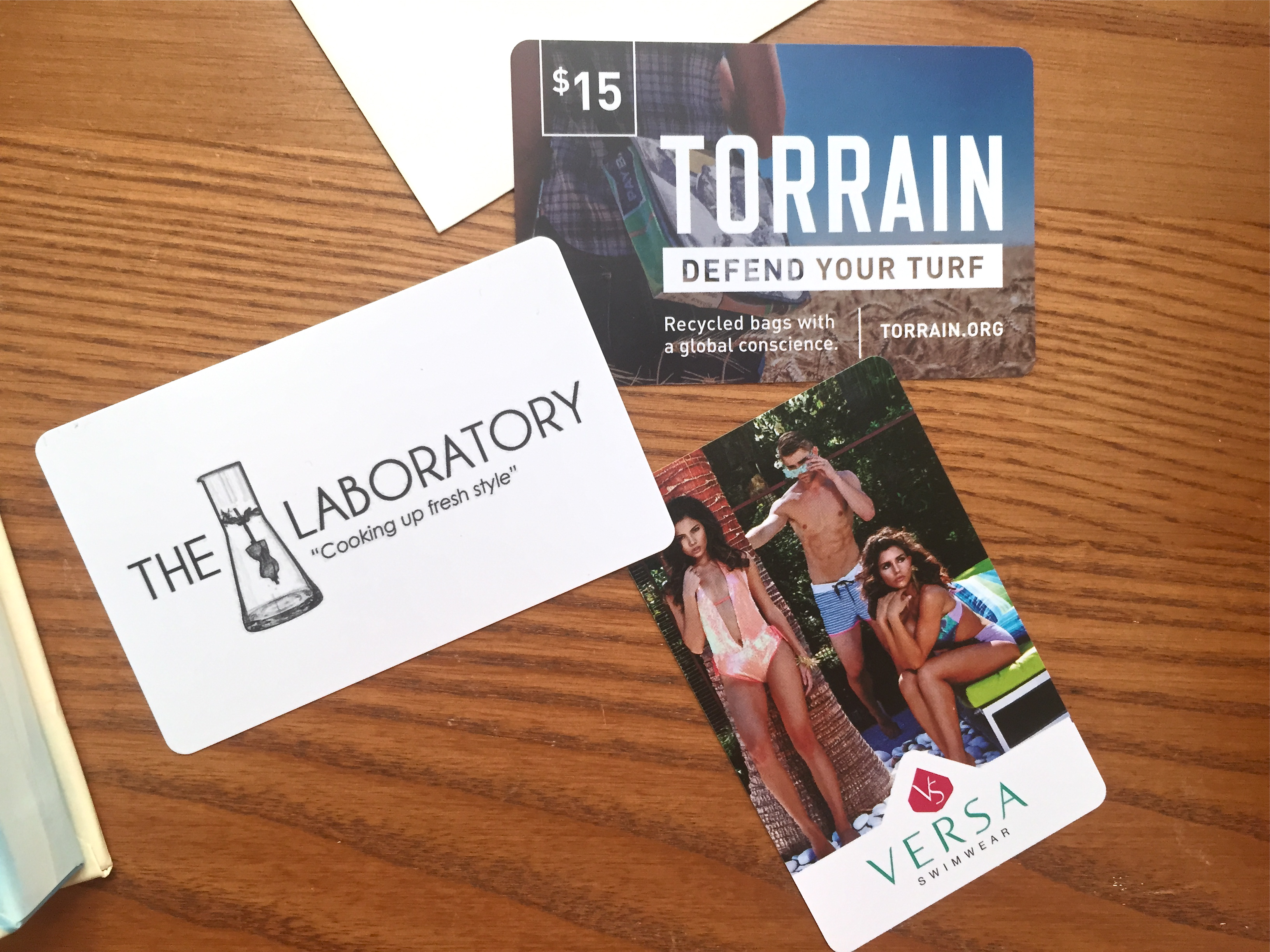 I got one for $15 for Torrain, which is super cute recycled bags The Laboratory which I got in my last Custom Starbox for $15 and has gorgeous clothes and accessories!  And lastly, a $50 gift card for Versa Swimwear which has really fashionable swimsuits!  If you're interested in any of these, shoot me an email!  I'm willing to sell for lower than the value!
Final Thoughts: I love the blush/highlighter and the lipstick!  I saw some of the other gift cards people got and those seemed to suit me a bit more but there's always next month!  I'm so excited for the September box!