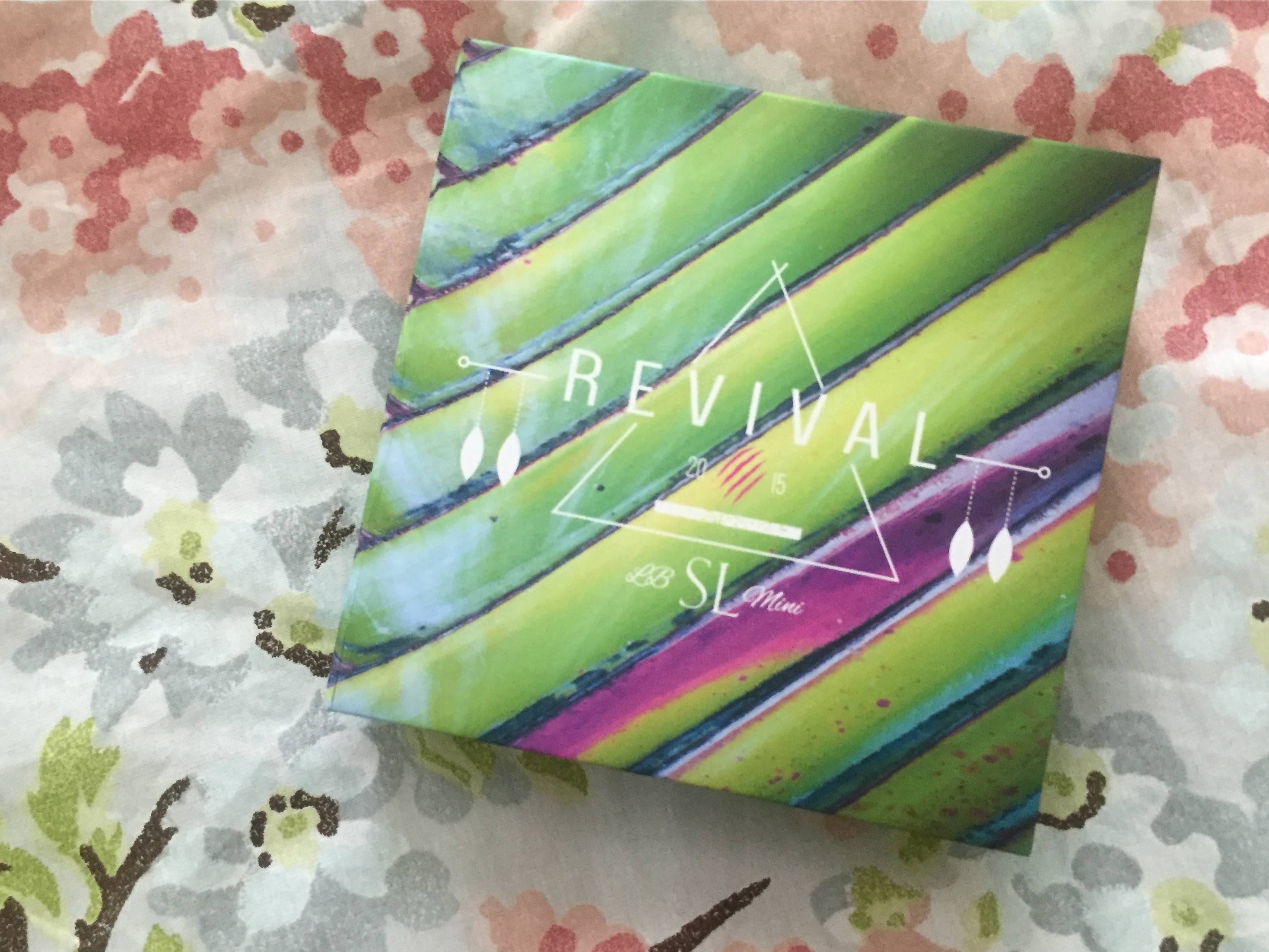 This is one of Starlooks new subscription services! This one is 3 new Perfect Size (read: manageable sized) cosmetics from their high-quality and affordable brand. These colors and products won't be available outside of this box and they come in this cute box to store them. The box is slightly impractical but very pretty! If you want to see the August Box, click here. If you simply can't wait to order one, click here. And finally, the price. It's $12 a month, free shipping! Perfect!!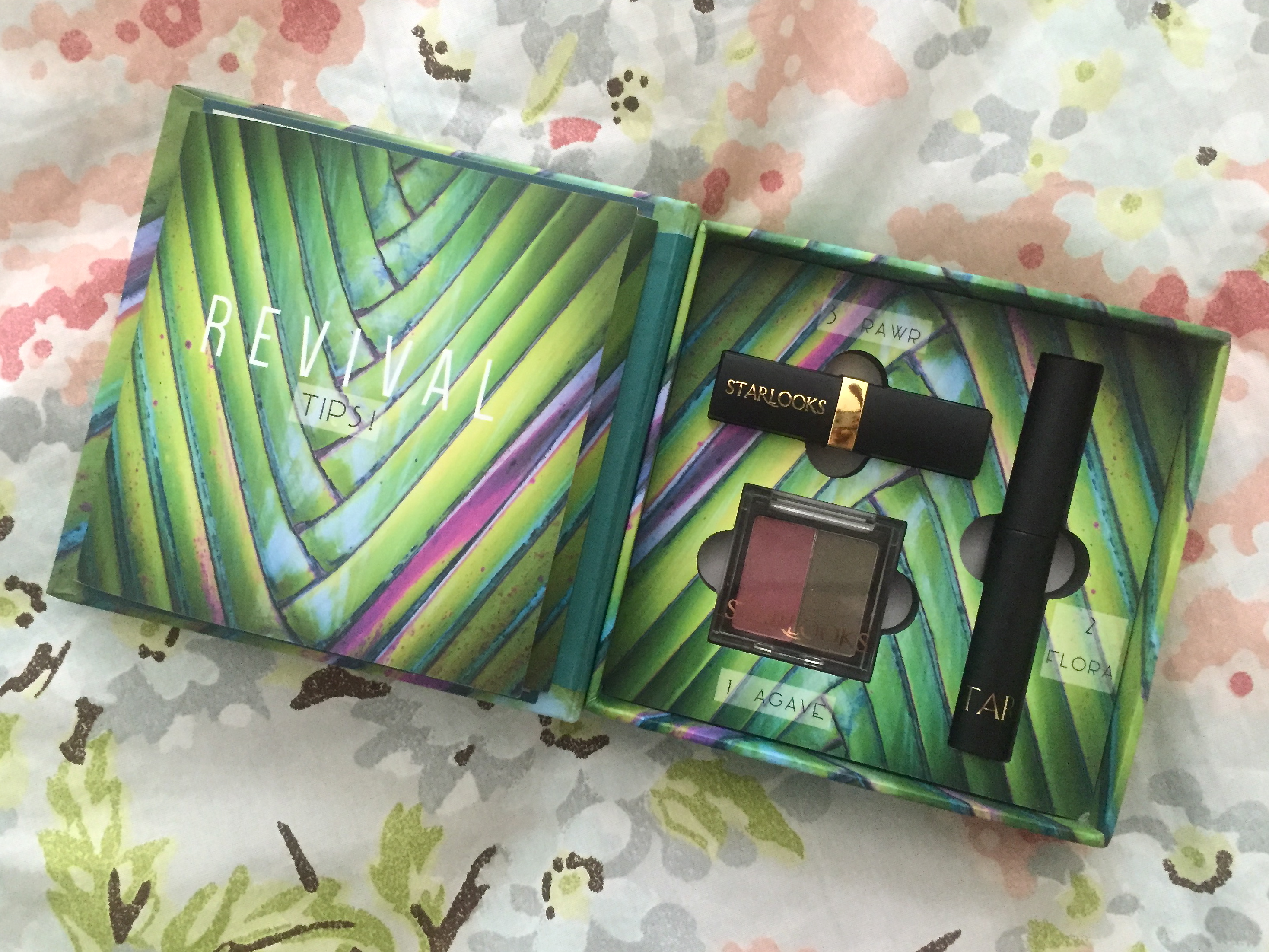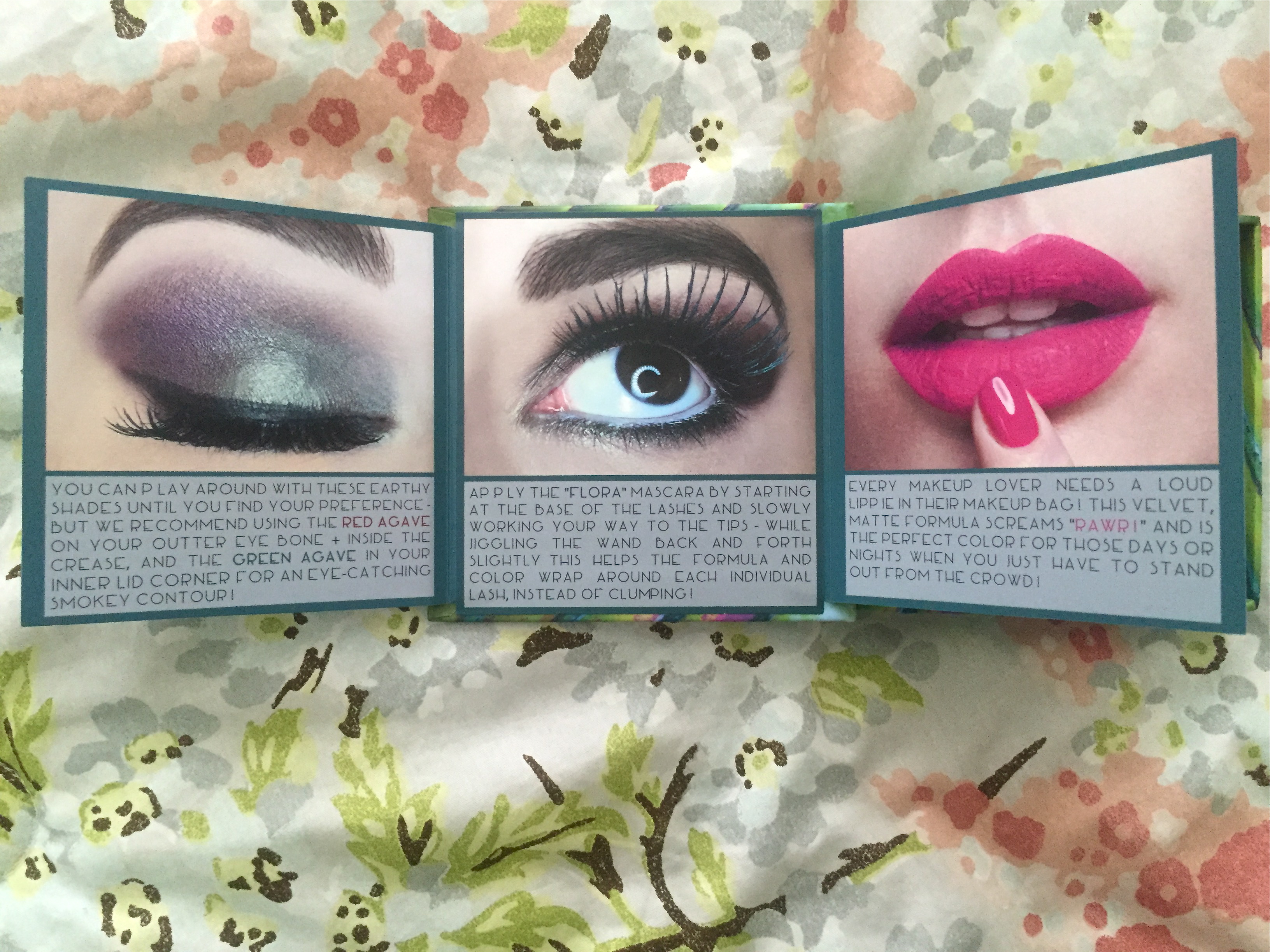 These are the Starlooks Tips for how to use the cosmetics, super handy for those products when you are just confused!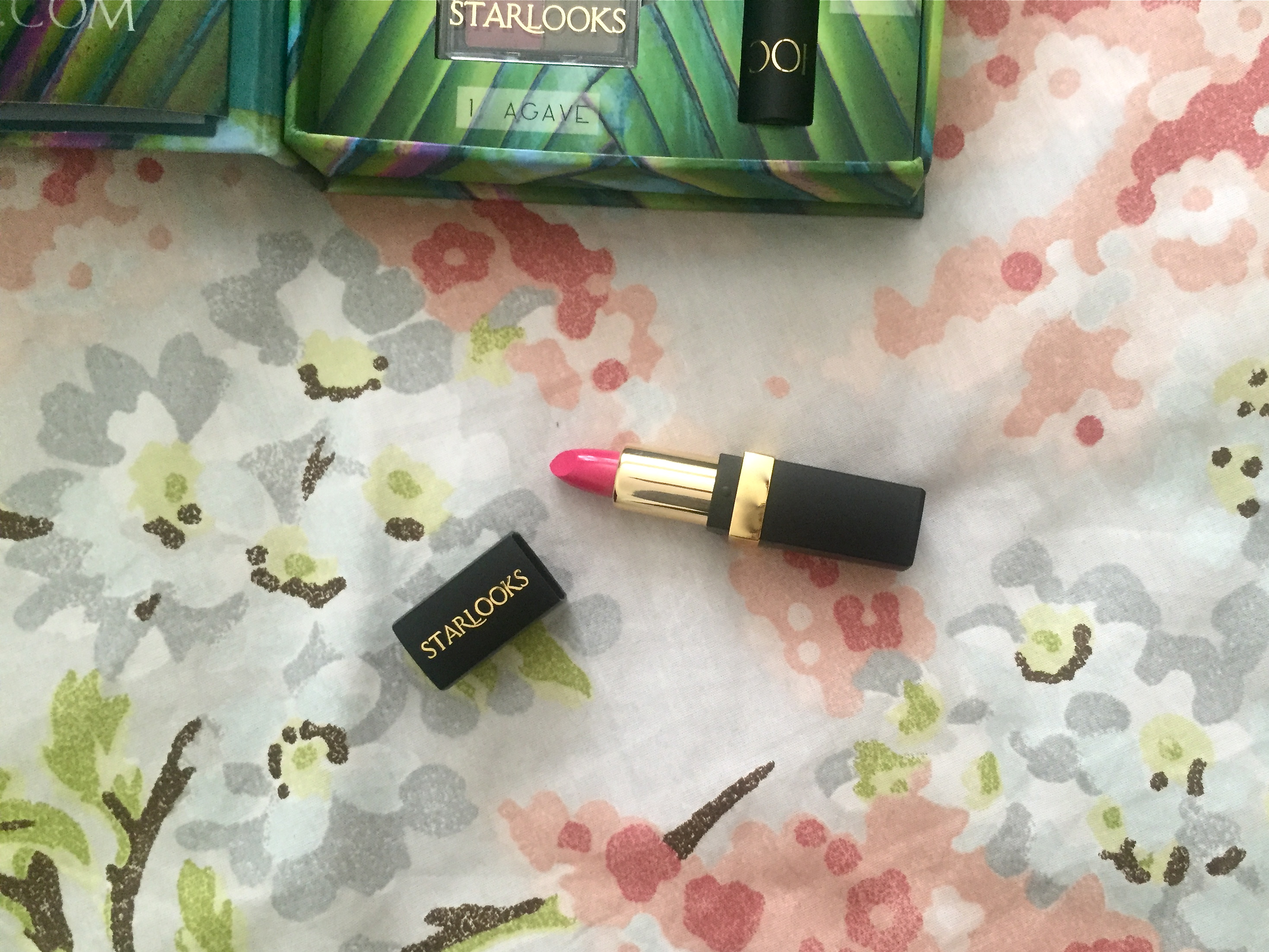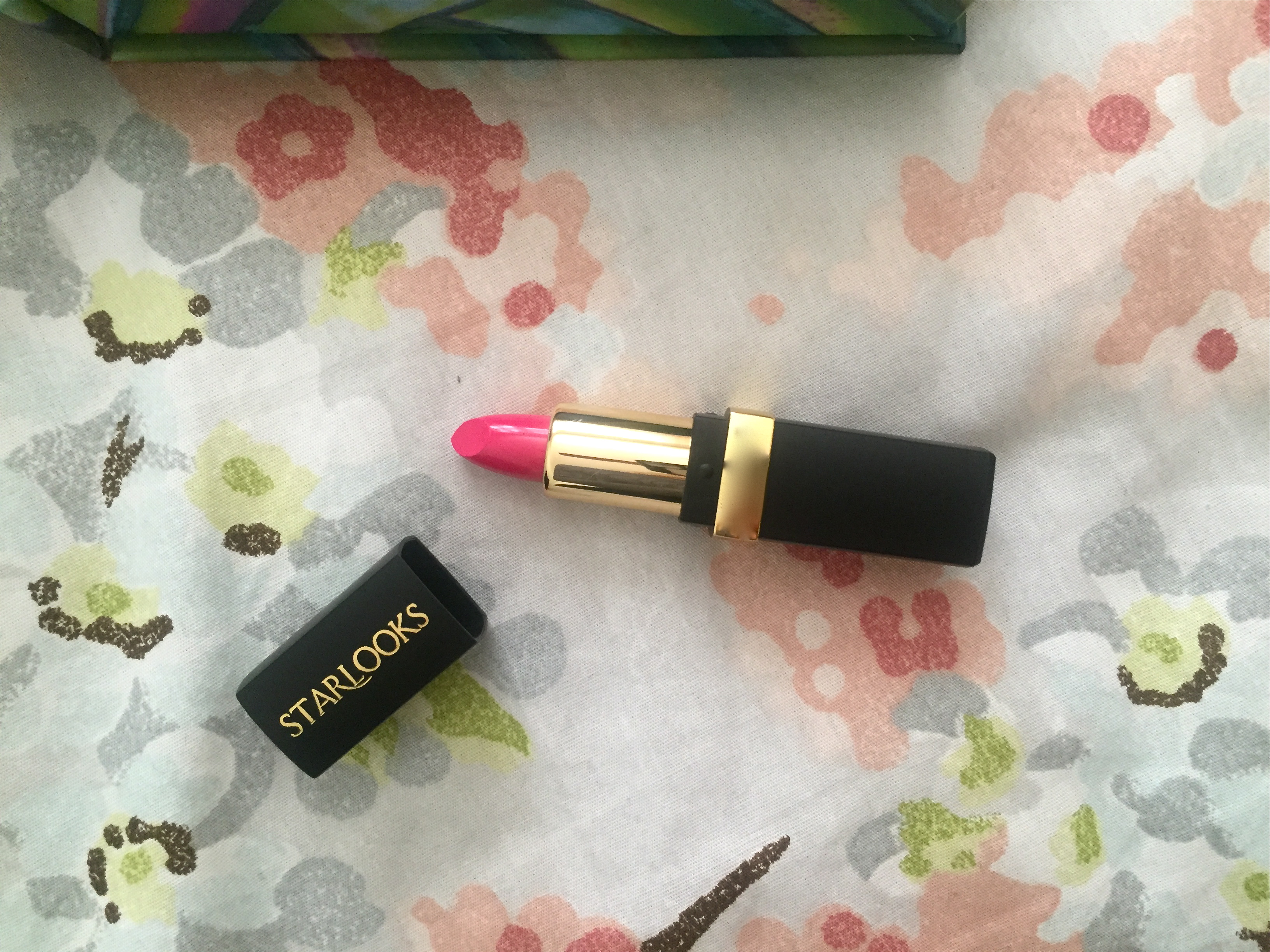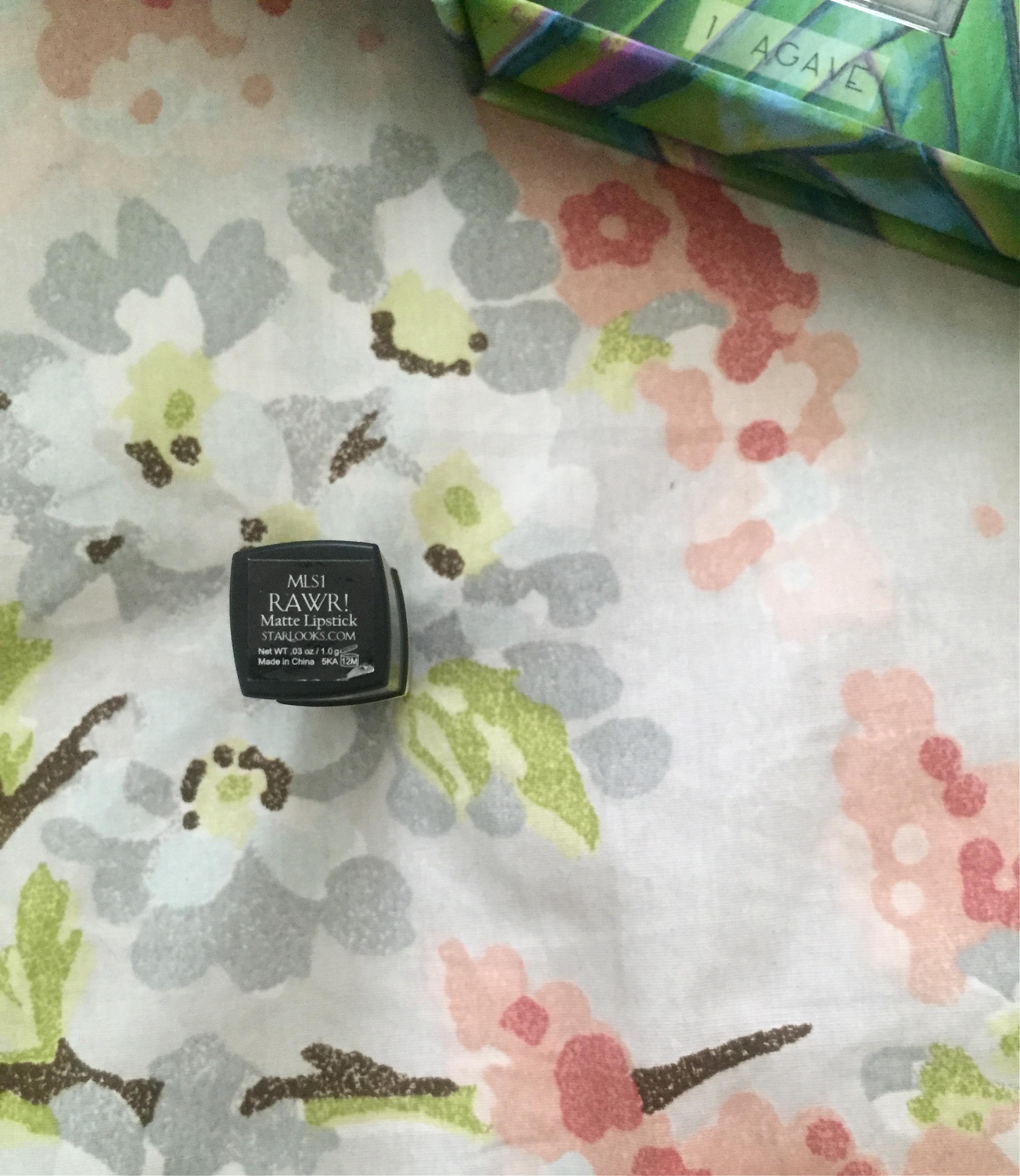 This is the first item I got, a matte lipstick in the shade RAWR! It's a super bright pink and gorgeous on the lips! It's a true matte but not a bad formula that is uneven and applies like a mess. It is super even and easy to get a great lip shape with the smaller bullet! If this was a bit darker shade for Fall I would be completely in LOVE!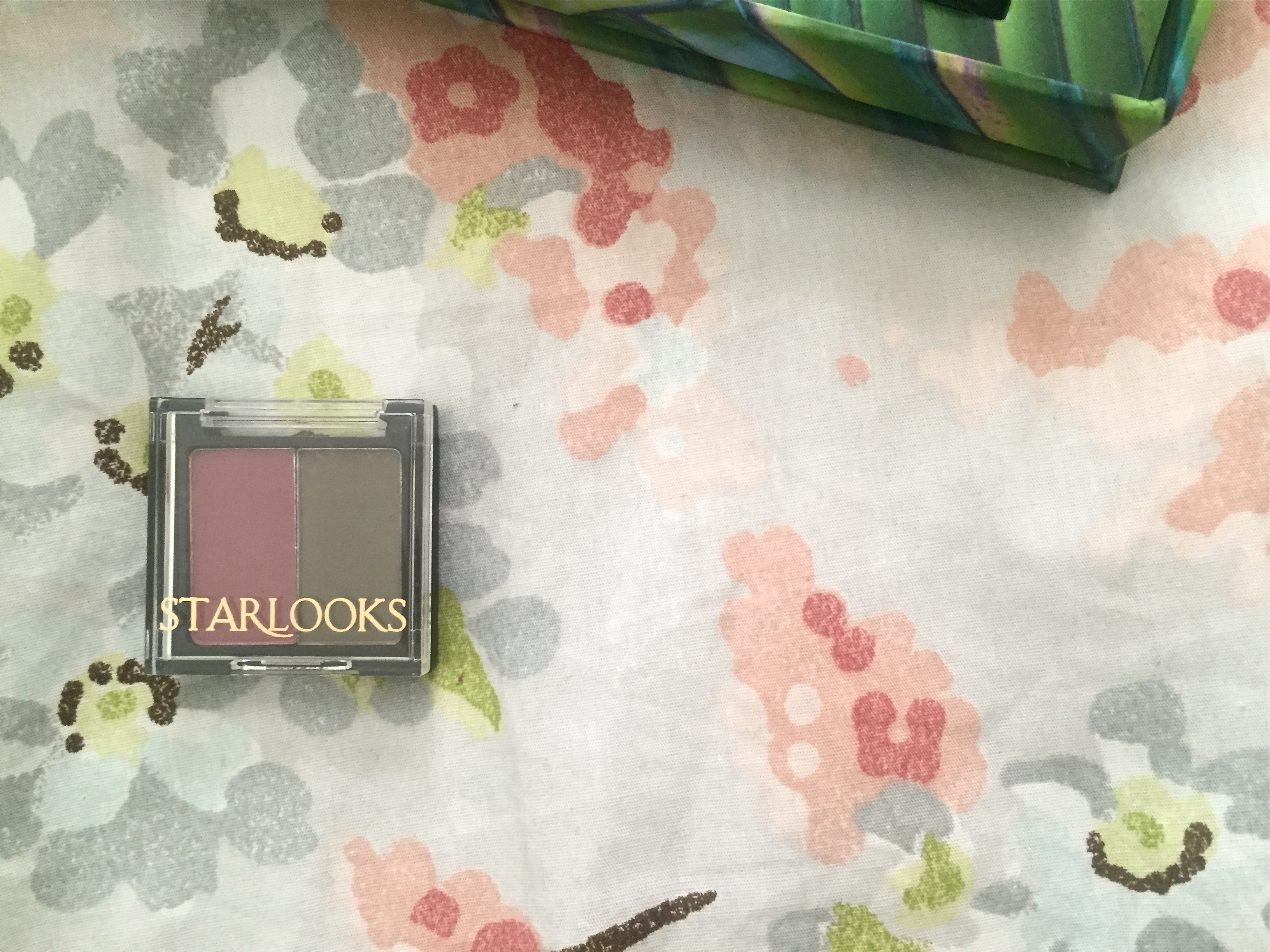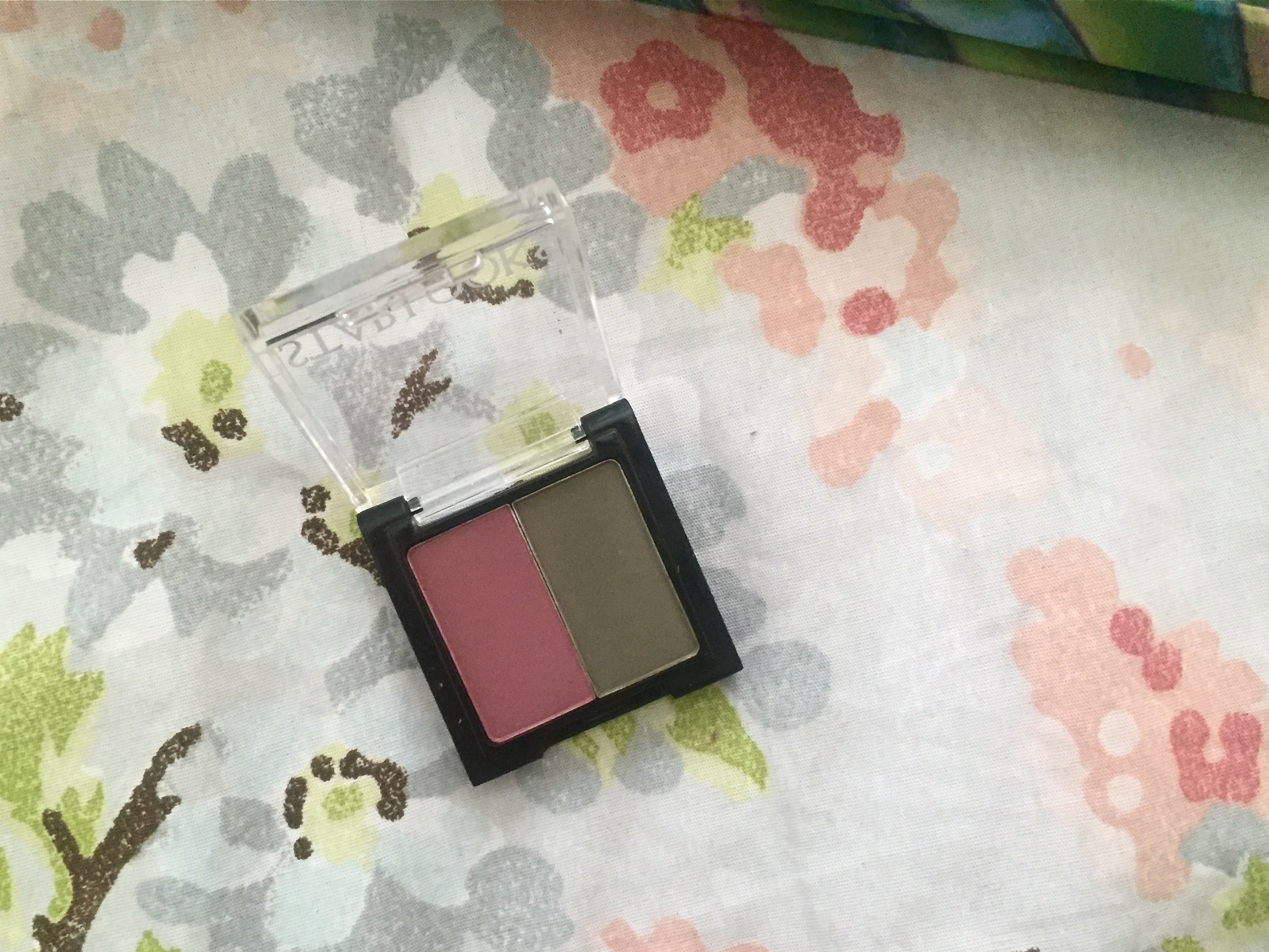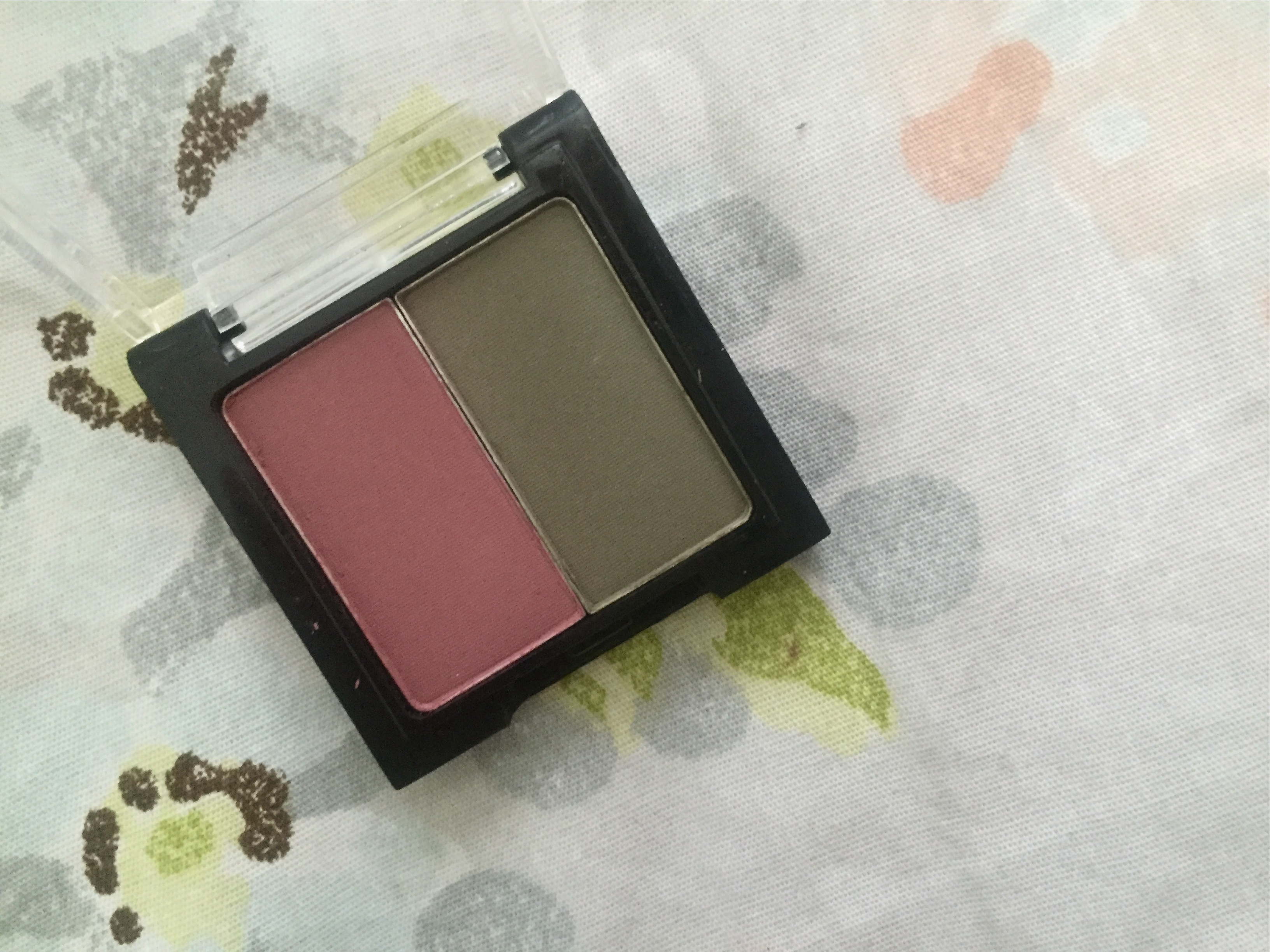 These two eyeshadows, Red Agave and Blue Agave might be super wearable for some people but not for me, I prefer only golds and browns on my lids so these won't be of much use for me but the formula is awesome! They are super smooth and buttery, pigmented but blend like a dream! I wish these were in two different shades, they are such great shadows, just not my colors!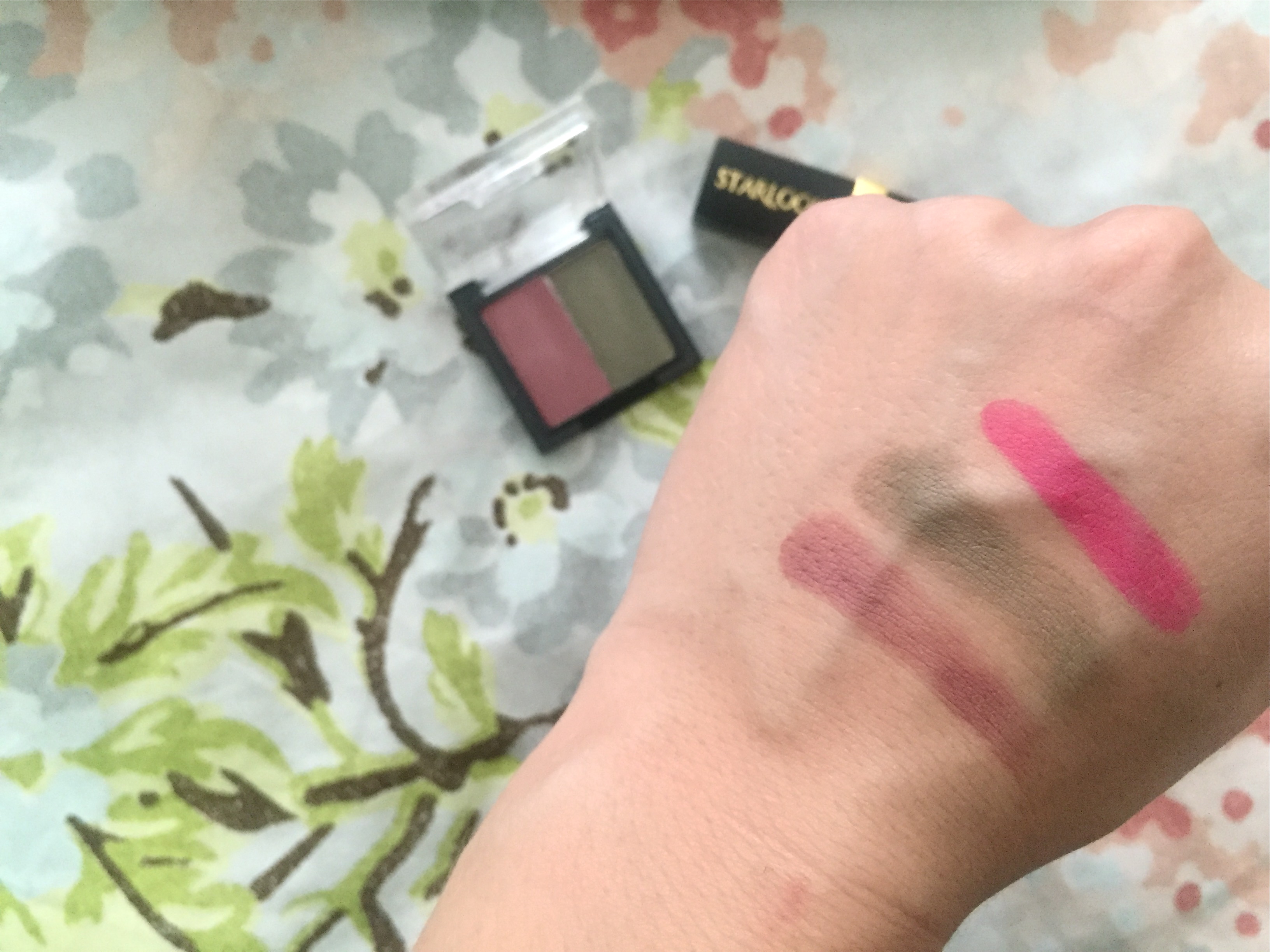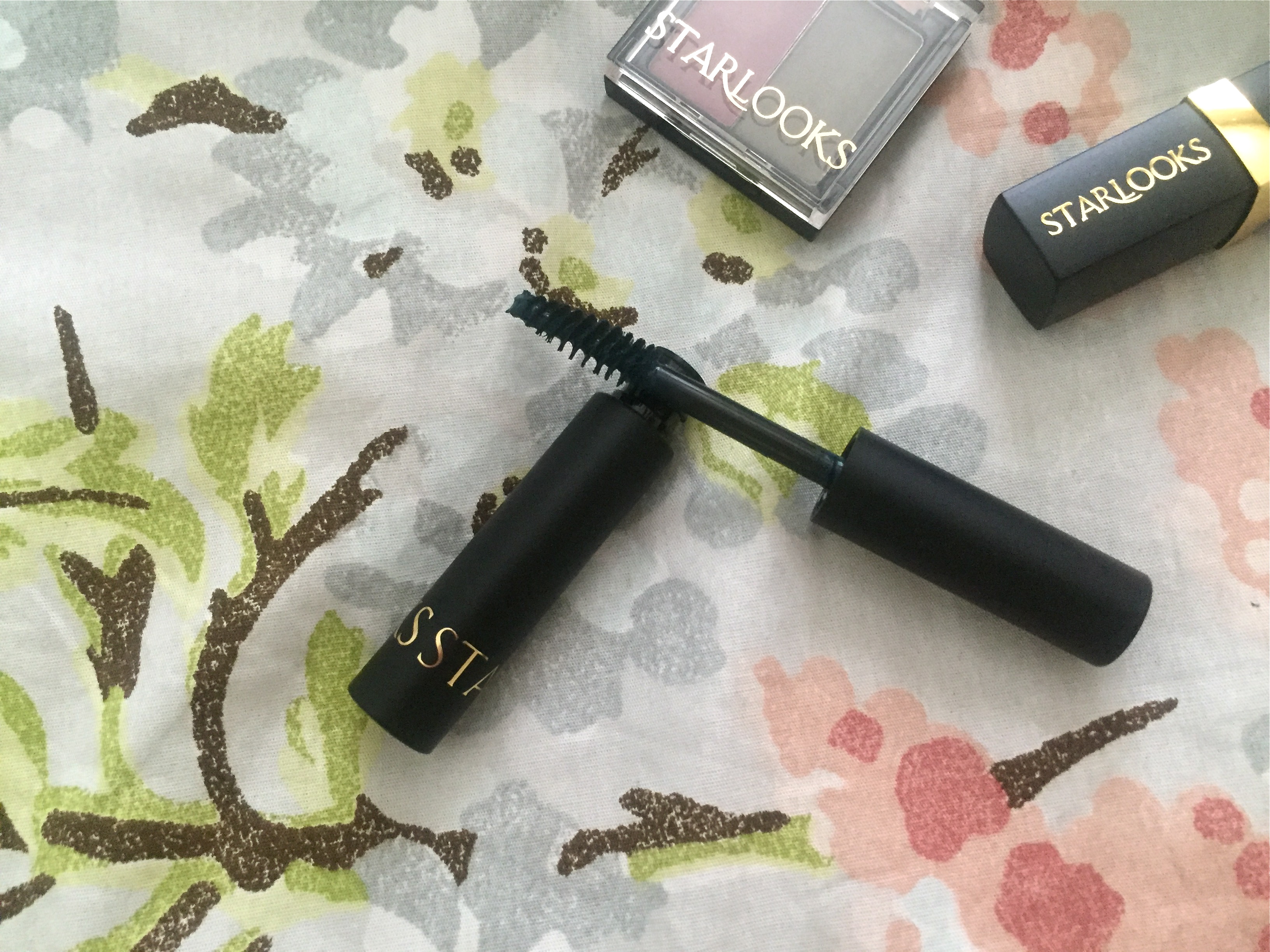 The next thing is this colored mascara in Fawn, which is a gorgeous teal! Again, I'm not sure how much I'll actually use this but I'd love to give it a try and see how I like it!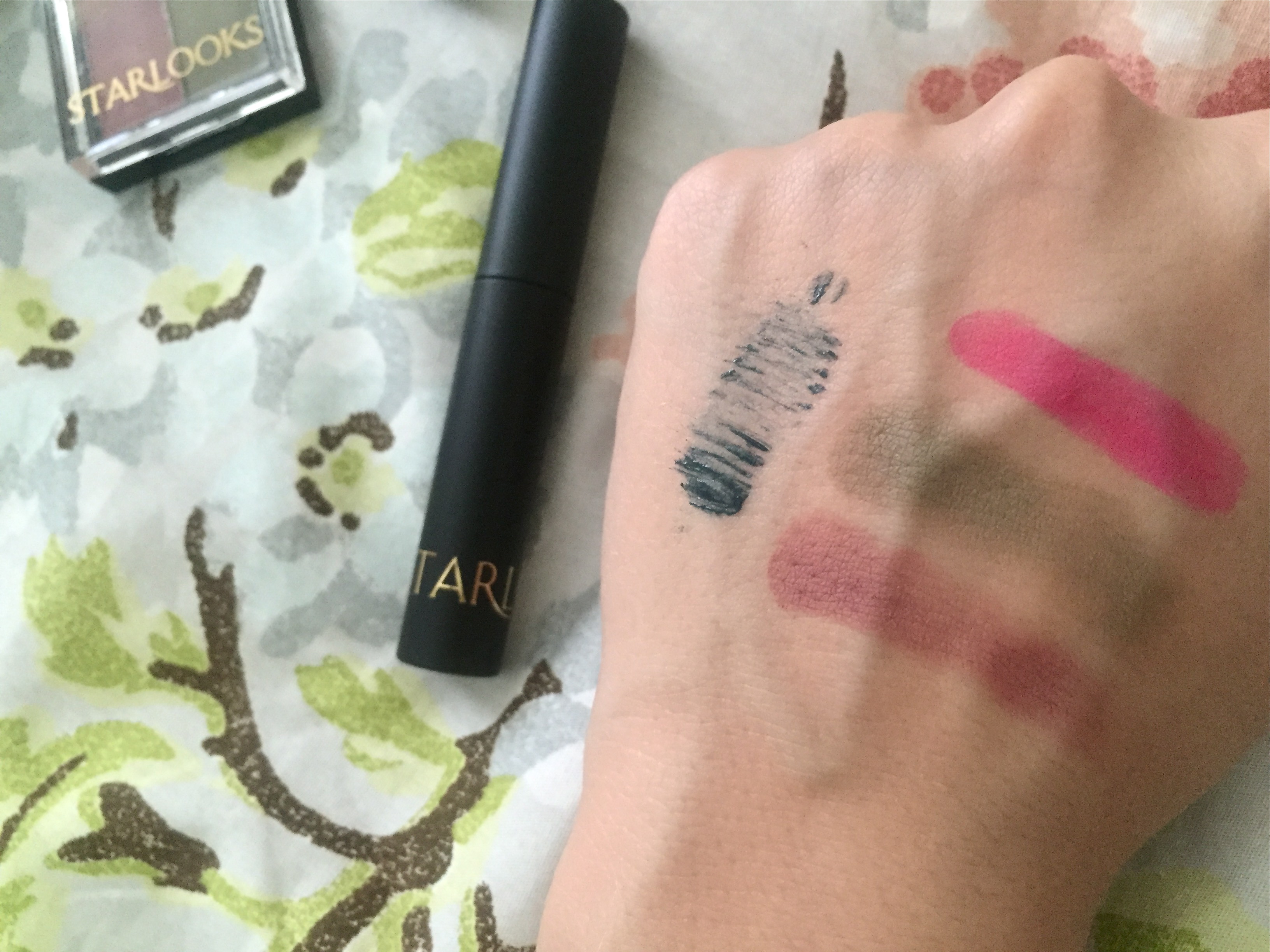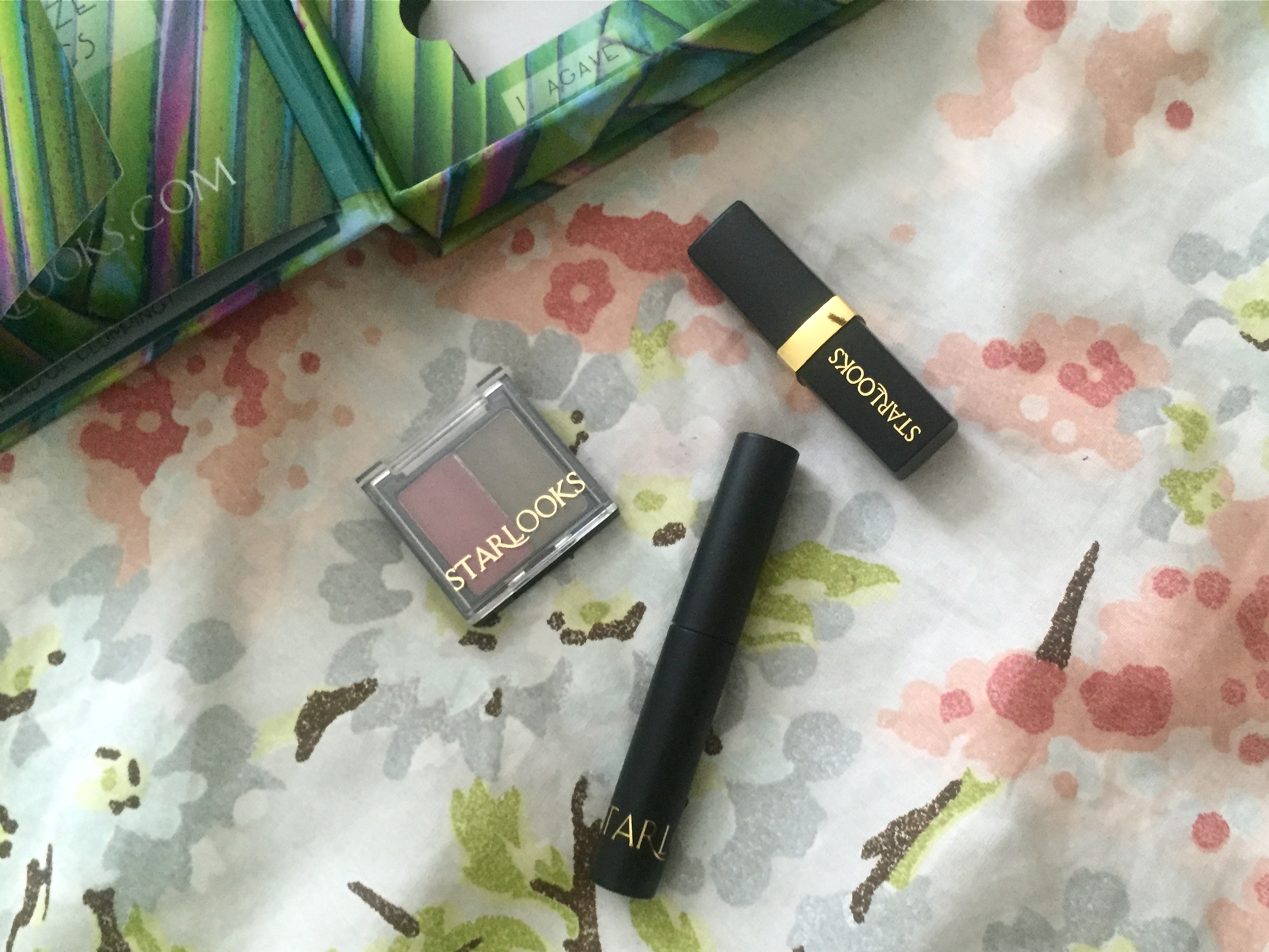 Unfortunately, all the shades were off for me this month but all the products are amazing quality, I'll have to figure out how to make these shades work for me, that pink lipstick will be reappearing next summer for sure! If you want to sign up, click here!
What looks good to you in this month's LooksBook? Leave a comment!
xoxo