Cetaphil has always been around in my house. I remember being young and having a travel size of the Cetaphil Lotion and thinking I was the coolest thing ever because Cetaphil was a big girl brand.  I don't ever think I touched that lotion I just liked having it. Fast forward almost 10 years and here I am surrounded by Cetaphil and loving it.  Cetaphil is known for working with all skin types, being very gentle, and getting sh*t done.  Whether it's a cleanser or moisturizer, you know Cetaphil will always pull through without those trendy gimmicks.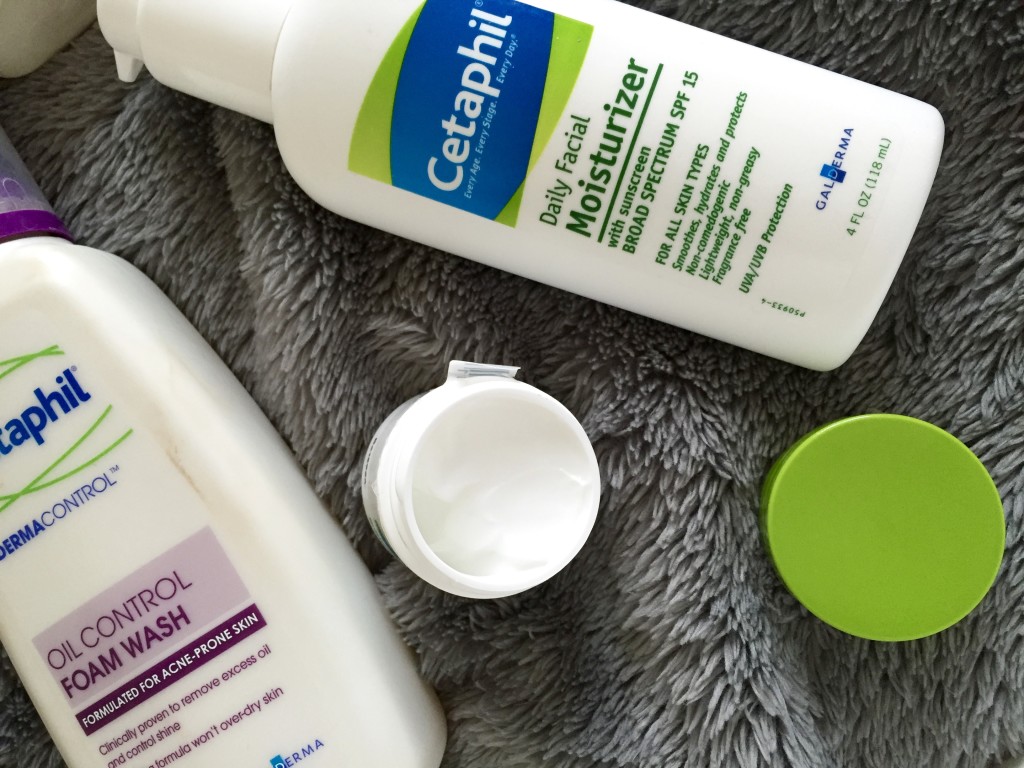 I recently got the Jingle VoxBox and in that VoxBox was a little pot of the Cetaphil Moisturizing Cream which is one I've been hoping to get my hands on before my skin further dried out.  I love how thick and creamy this is without being greasy or feeling heavy on the skin, and man did it work wonders hydrating dry patches.
For daily use, I love using my Daily Moisturizing Lotion with SPF 15 because having the SPF in my lotion gives me a security that no matter what makeup I'm wearing I have some sunscreen on.  It also is not greasy or heavy at all and is thicker than some other moisturizers I've tried.
The two cleansers I use from Cetaphil are the Oil Control Foaming Cleanser and the Gentle Skin Cleanser, very different, I know.  In summer, my skin is crazy oily and I need to enforce oil control into every step of my routine, starting with a nice gentle foaming cleanser that takes off a layer of oil every morning and every night.  It also worked wonders clearing up my skin.
The Gentle Skin Cleanser is my Winter cleanser because my skin gets insanely dry in the winter.  I have to be careful about infusing moisture into every step of my routine beginning with a gentle and non-stripping cleanser that removes makeup and excess oil without drying my skin.  This is so gentle that it's not even a problem when you get some in your eyes!
Sign up for Influenster here to get into the community of trying new products for free and helpful reviews from actual buyers!
Any other Cetaphil recommendations for me?  Next on my hit-list are the Daily Facial Moisturizer with SPF 50 and the Cleansing Cloths!
xo