It's time to wrap up everything I'm super excited about in my Weekly Favorites #4!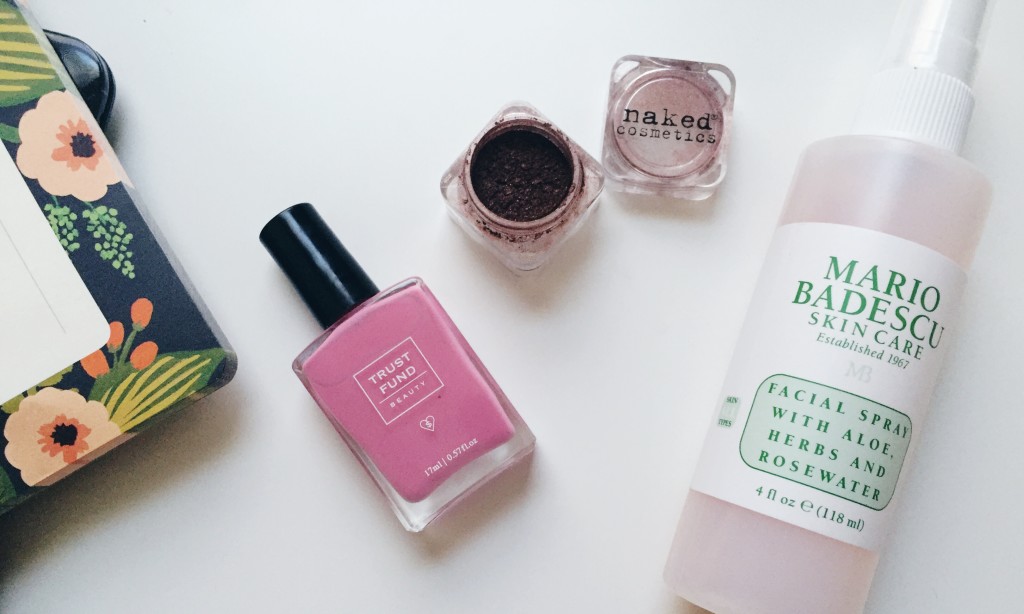 Only three things are my favorites this month and two happen to be from my ipsy bag!
We all know how much I love the Mario Badescu Rosewater Facial Spray, and I am about to finish my first bottle and I may or may not have two backups ready to go.  This is perfect for right when I wake up or go to bed for a little bit more moisture.  Also, the physical act of closing my eyes for the mist always is calming and although it's heavily scented, I really enjoy it.
Next is the Trust Fund nail polish in the shade I'm Kind of A Big Deal.  This is such a pretty bubblegum pink with a slight blue undertone that I was so excited to have for Valentine's Day but didn't end up getting around to painting my nails.  I'm very excited to try this out!
Lastly is the Naked Cosmetics Mica Powder in the shade Sierra Nevada #5, a dark golden brown with a heavy shimmer.  This is a perfect shade for an all over color to add depth to my eyes without a lot of effort.  I can sweep this across my eyelids with any brush and dab it on my lower lash line for the perfect effortless eye.  Although it's a loose powder I still love this shadow!